Annual Report 2020: A Year of Adapting, Learning, and Growing
Categorized as: About us, Africa, Asia, Caribbean, Education, Girls & women, Grantee, Job Creation, Latin America, Leadership, Middle East, MY JOB book and community, Our Partners, Pacific Islands, Poverty Alleviation, Social-impact investments, Stories, Storytelling, U.S., Youth on January 9, 2021. Related Grantees: Agora Partnerships, Anseye Pou Ayiti (Teach for Haiti), Bean Voyage, Beneficial Returns, CREA Nicaragua, Educate Lanka, Education Bridge, Eggpreneur, Idea4Africa, Jibu, KadAfrica, Resonate, Tomorrow's Youth Organization, Tujenge Africa Foundation, Women LEAD, Village Enterprise.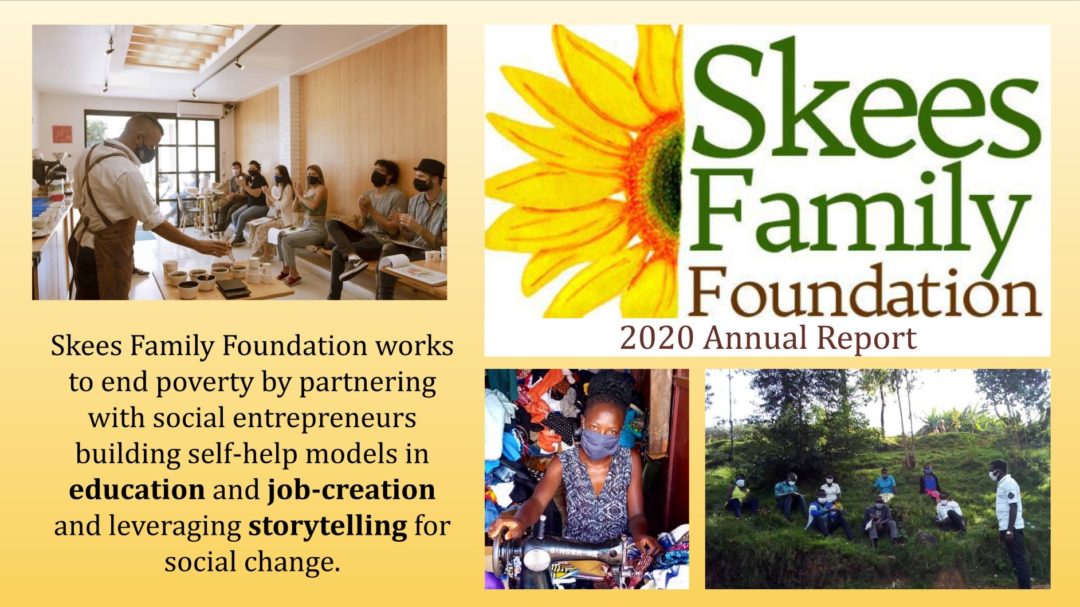 Editor's Note: 2020 was a very serious year of reflection for SFF. We took a really deep dive into our privilege as a family and as a foundation and are making some long overdue and much needed changes to the structure of the foundation in the coming year! We are so thrilled to be doing this and are really excited for what is to come. 
Our partners were, as always, hard at work his year, and like most organizations in 2020, many took much different paths than anticipated. It was incredible to see the flexibility and innovation that came from the devastation of COVID-19–definitely a silver lining to a very dark cloud. 
Please enjoy our 2020 Annual Report, where we highlight some of the work of our partners, introduce our new partners for 2021, welcome the first members of our Advisory Board, and dive into how philanthropy can and should be changing going forward. 
You can find our 2020 Annual Report with links here.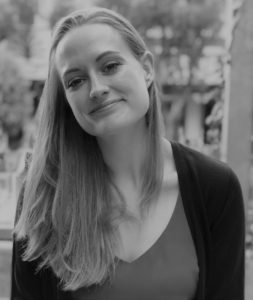 By Brienne Skees, Program Officer and VP of Research and Data Management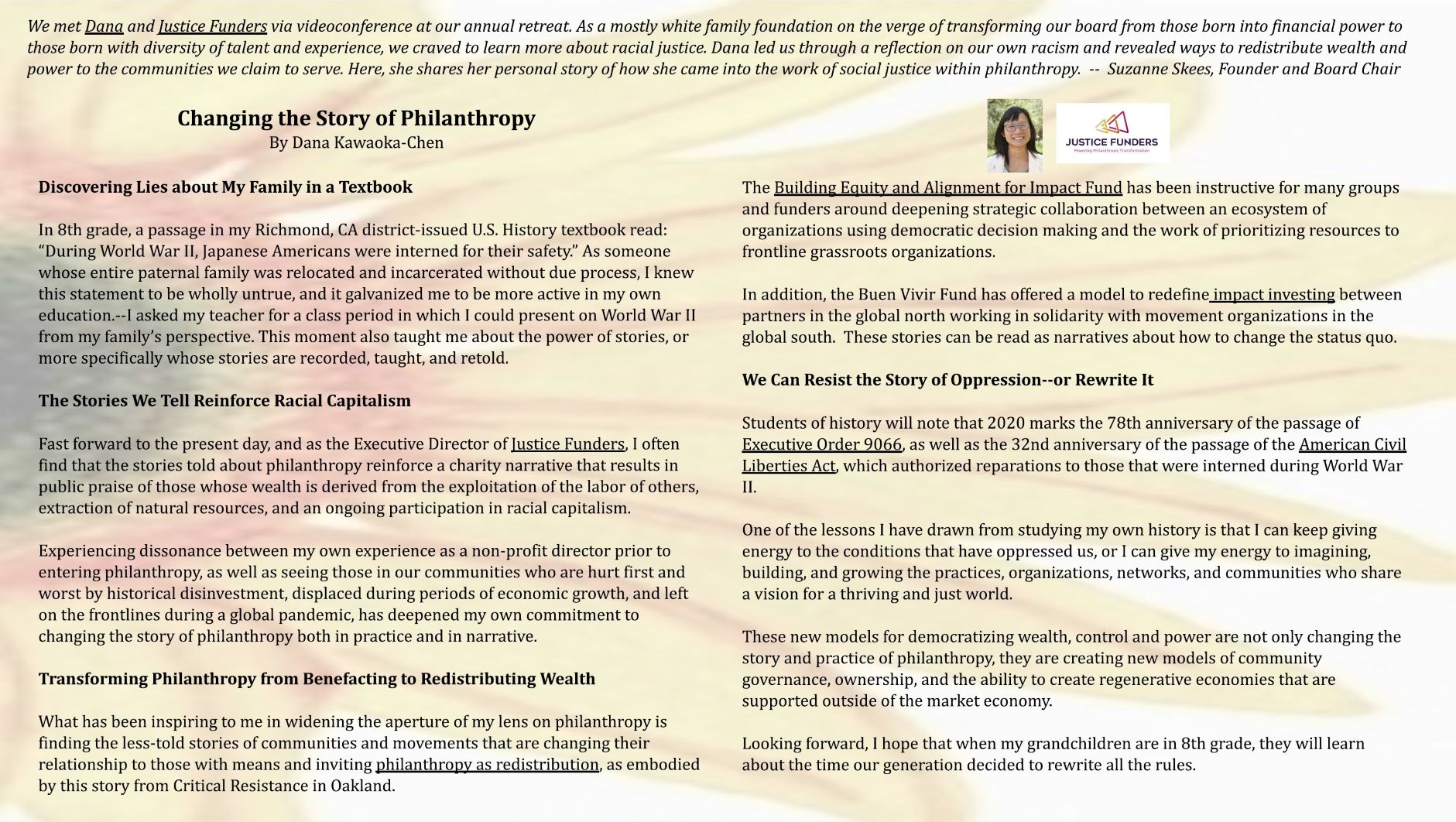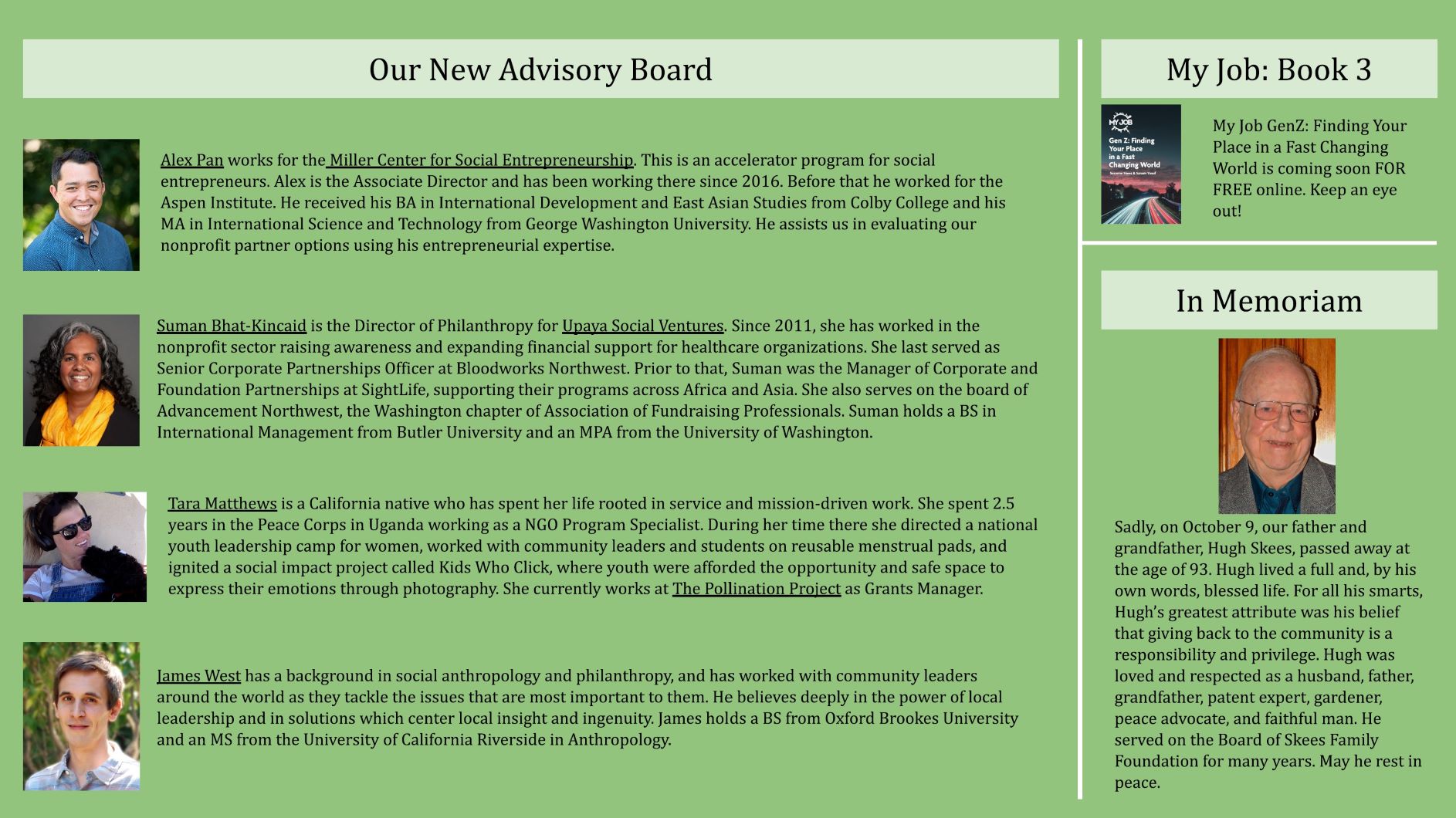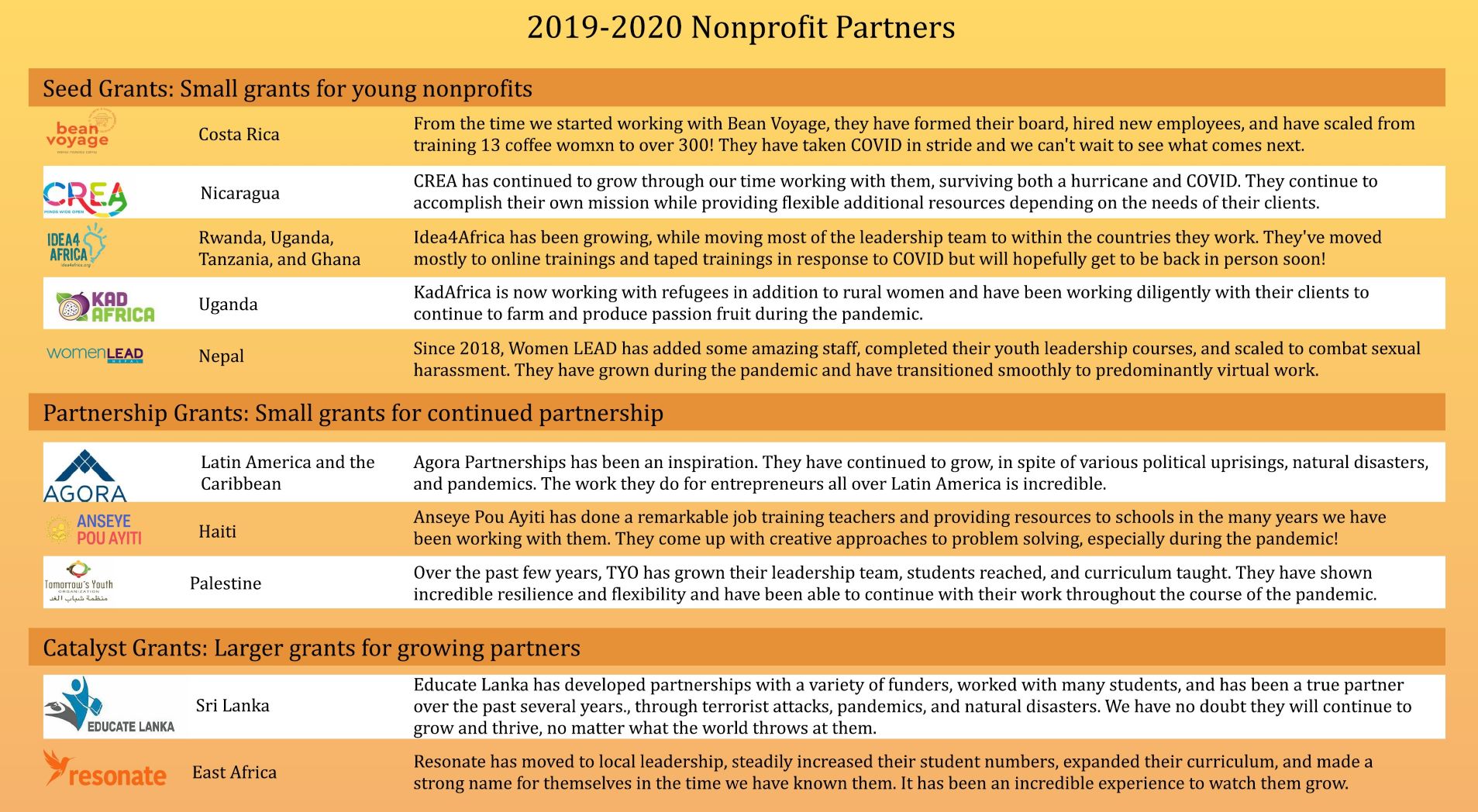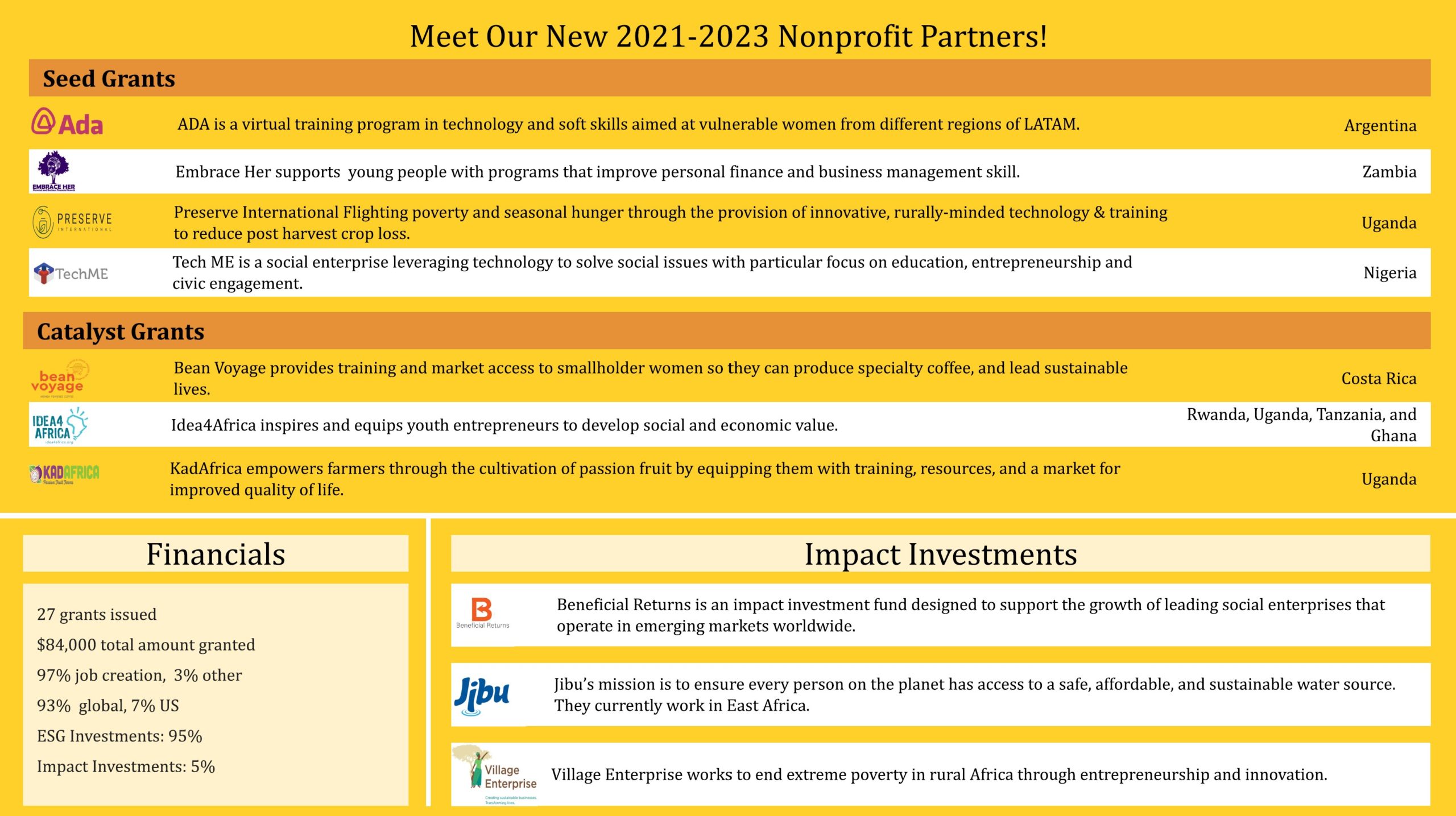 All photographs and logos for this Annual Report were collected from our partners.
LEARN more about all of our grantees here.
SHARE this story on Facebook and Twitter; see menu at top and bottom of page.
SUBSCRIBE! Like what you see? Click here to subscribe to Seeds of Hope!