Annual Report 2019: A Year of Growth for Skees Family Foundation
Categorized as: About us, Africa, Asia, Caribbean, Education, Girls & women, Grantee, Grantmaking strategy, Job Creation, Latin America, Leadership, Middle East, MY JOB book and community, Our Partners, Pacific Islands, Poverty Alleviation, Social-impact investments, Stories, Storytelling, U.S., Youth on January 11, 2020. Related Grantees: Agora Partnerships, Anseye Pou Ayiti (Teach for Haiti), Bean Voyage, Beneficial Returns, CREA Nicaragua, Educate Lanka, Education Bridge, Eggpreneur, Idea4Africa, Jibu, KadAfrica, Precious Blood Ministry of Reconciliation, Resonate, Tomorrow's Youth Organization, Village Enterprise, Women LEAD.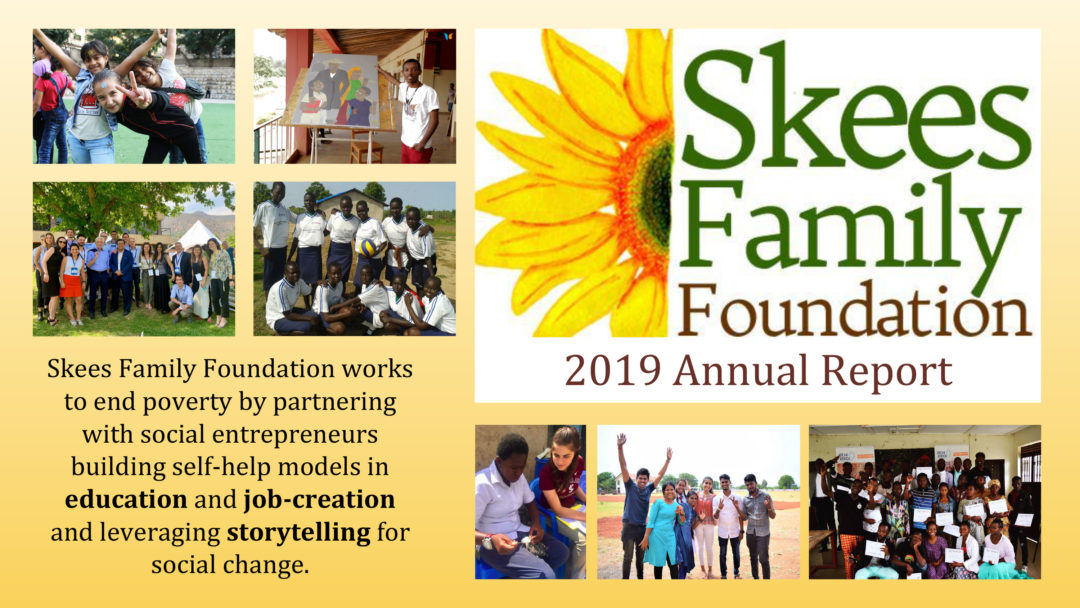 Editor's Note: 2019 was an incredible year for Skees Family Foundation. We reevaluated our mission, grant structure, and methodology. We made the decision to create an advisory board. We added a new family board member. It was also an amazing year for our fabulous nonprofit partners. We couldn't do what we do or be who we are without their tireless work and extraordinary ambition. Thank you to everyone who took part in making 2019 one of our most productive years to date! Read on to learn all about the changes we are making and the nonprofit partners we support.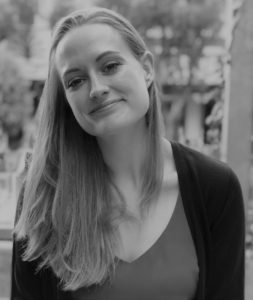 By Bri Skees, Program Officer and VP of Research and Data Management
For a PDF version that includes working links, please click here.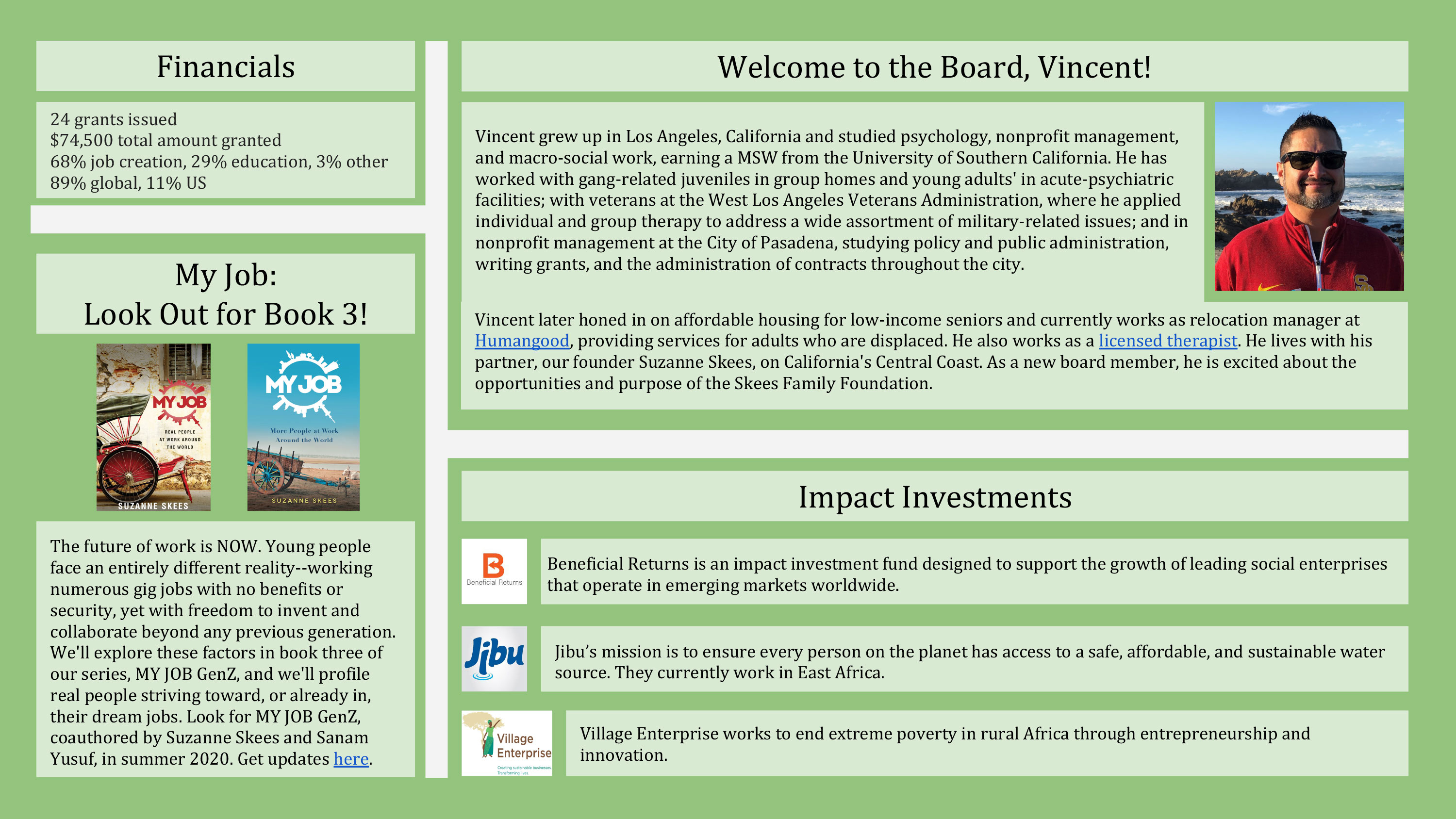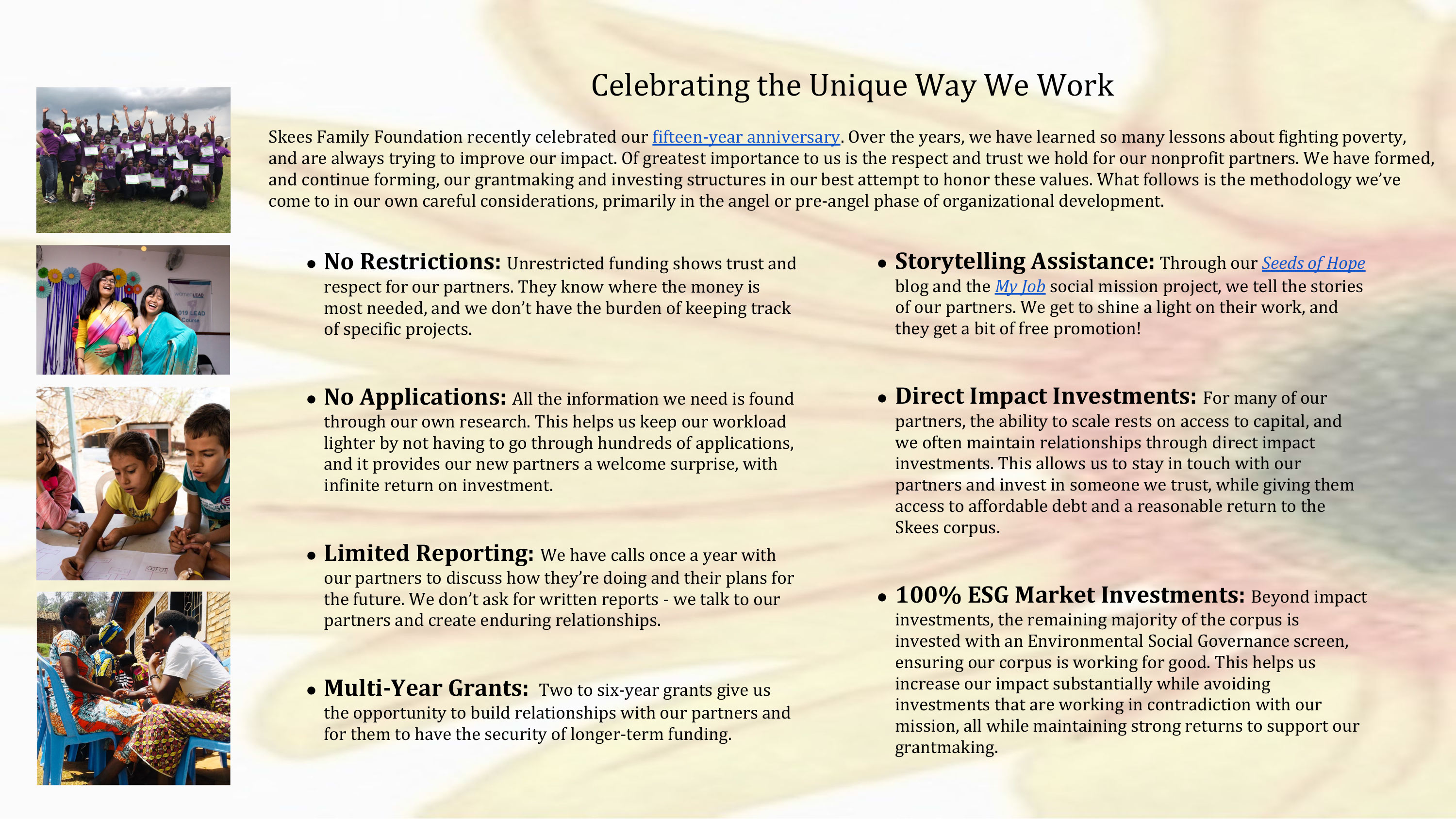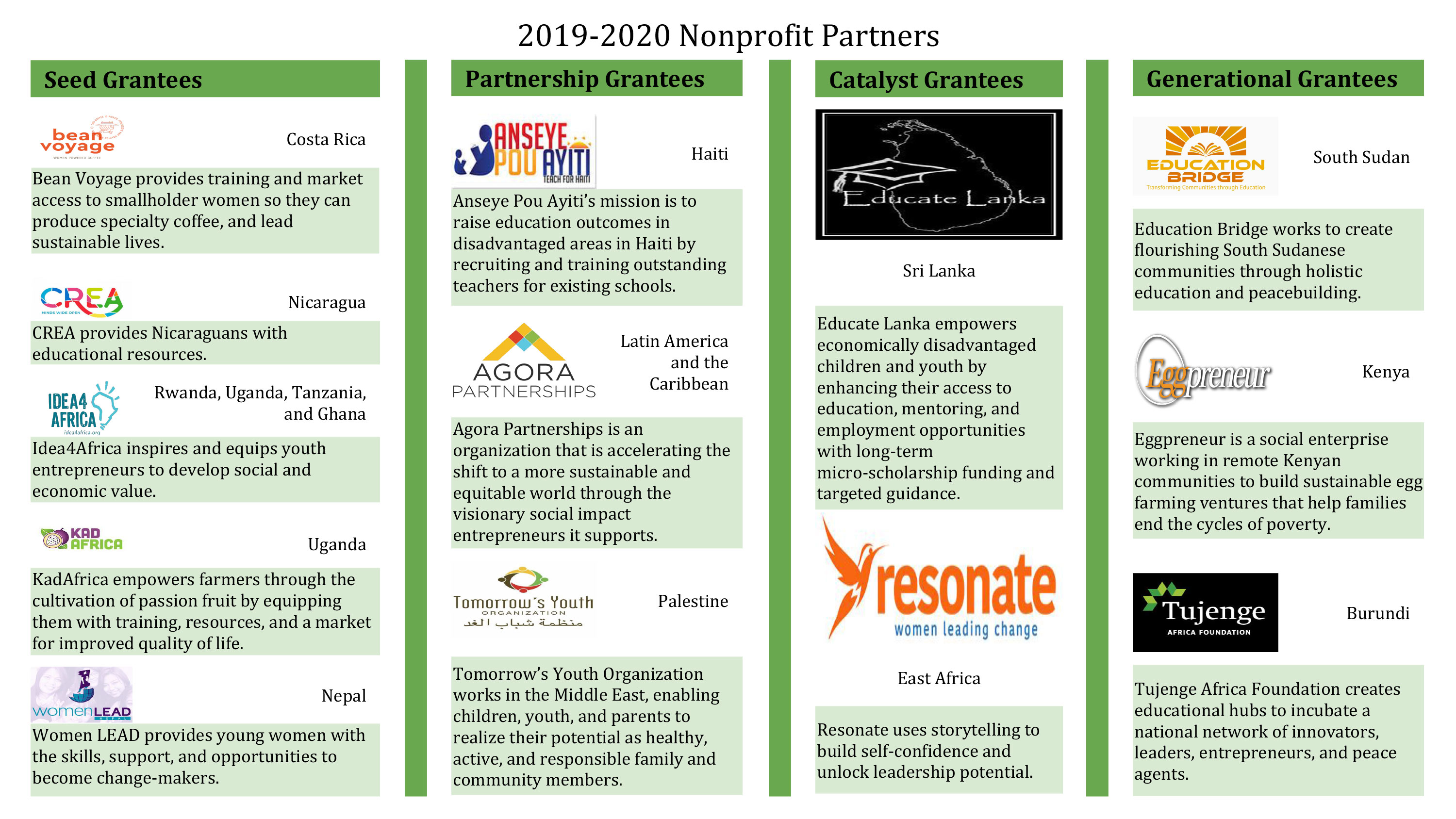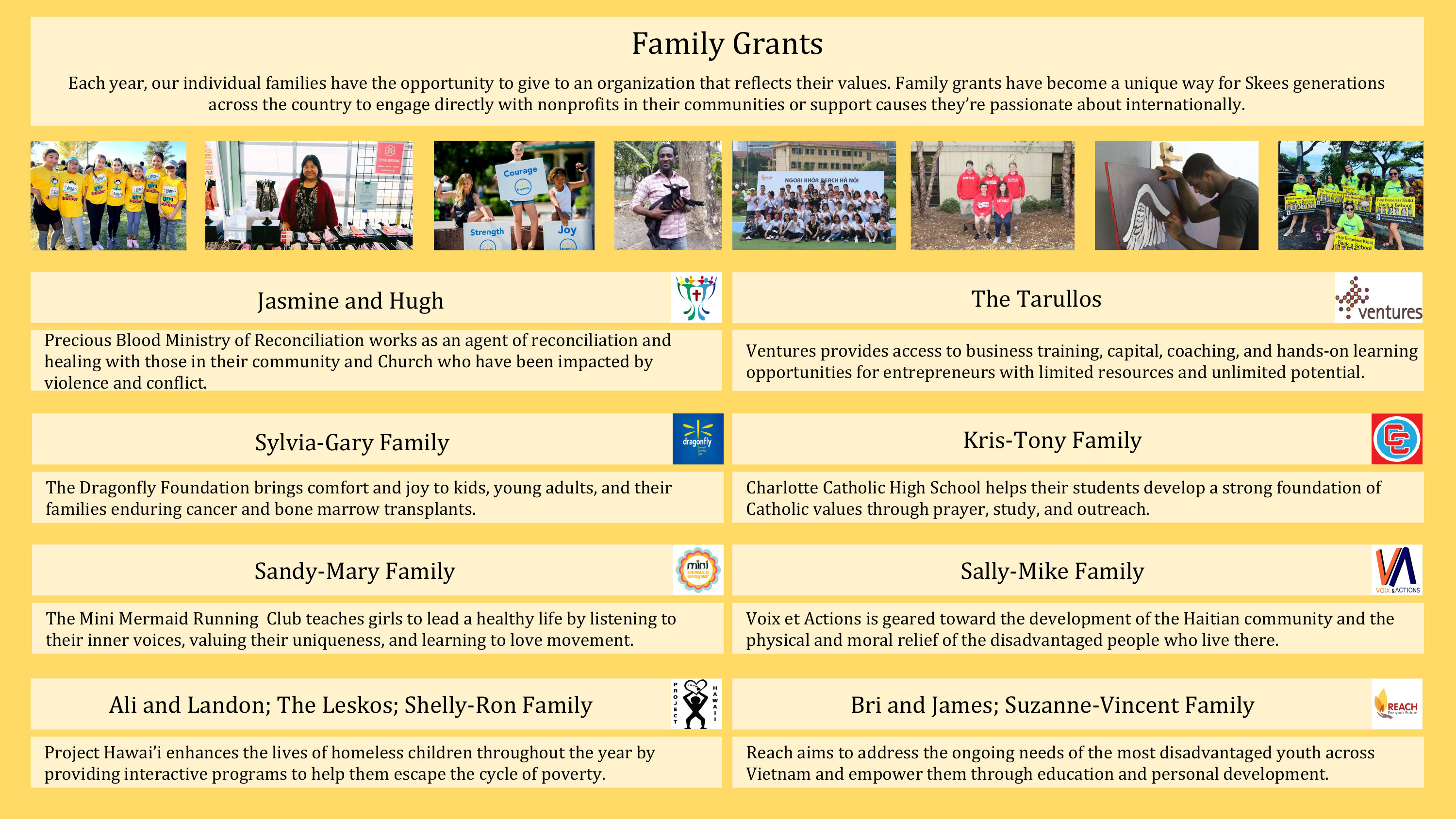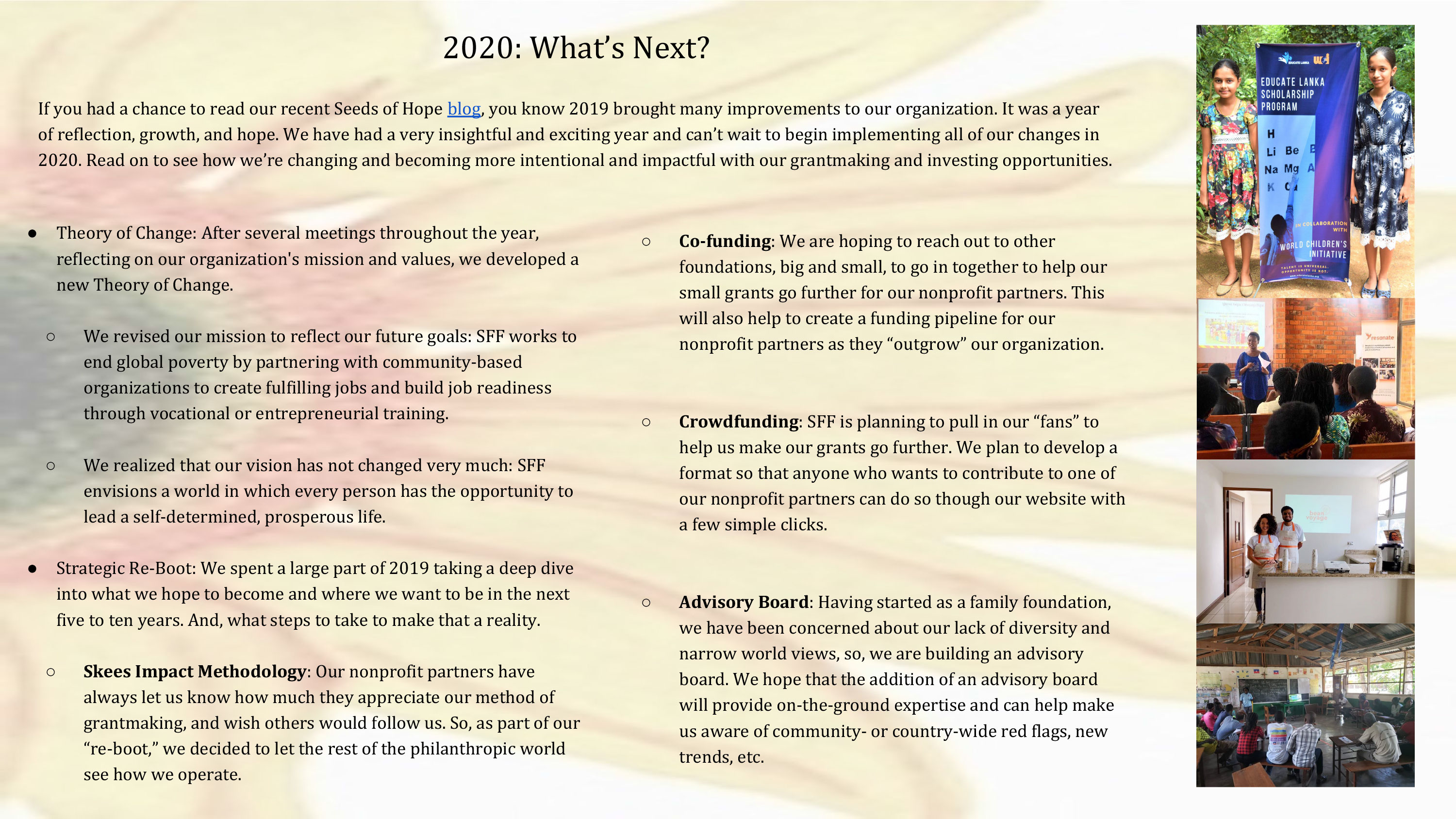 LEARN more about all of our grantees here.
SHARE this story on Facebook and Twitter; see menu at top and bottom of page.
SUBSCRIBE! Like what you see? Click here to subscribe to Seeds of Hope!