Skees Family Foundation 2021 Annual Report
Categorized as: About us, Africa, Education, Girls & women, Grantee, Grantmaking strategy, Job Creation, Latin America, Leadership, Our Partners, Poverty Alleviation, Social-impact investments, Stories on January 22, 2022. Related Grantees: Bean Voyage, KadAfrica, Idea4Africa, Preserve International, Tech Me, Embrace Her.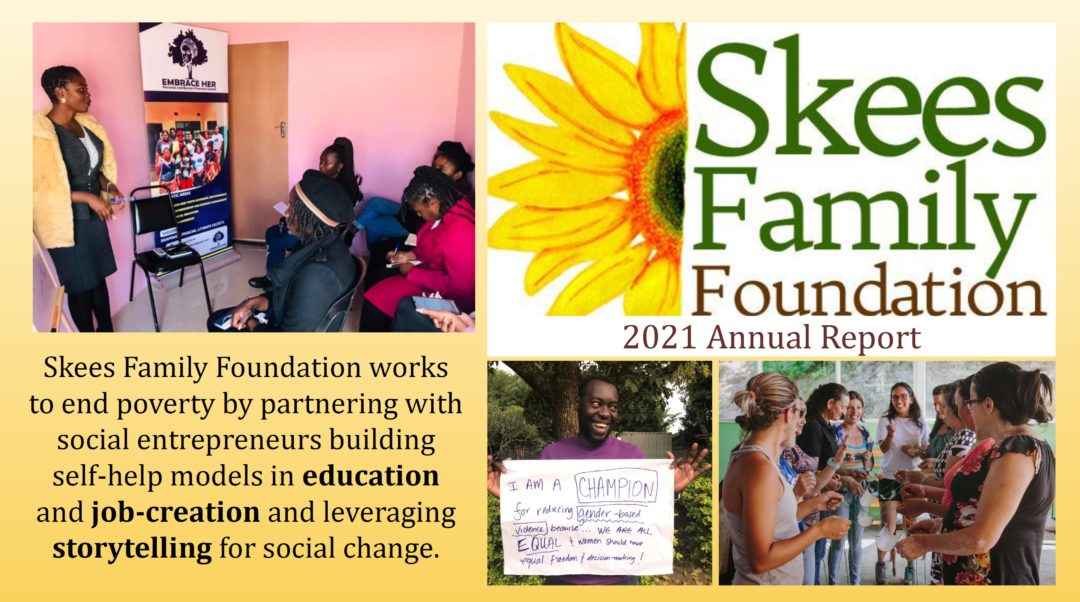 Editor's Note: 2021 was quite a year! Starting off hopeful (because honestly how could it be worse than 2020?!) but ultimately seeming like 2020 pt.2, it wasn't really the year we'd wished for. However, that didn't stop our partners! This year's report is short and sweet, but we wanted to highlight the great work our partners did last year, so read on to learn a little more about them.
You can also view the 2021 Annual Report here.
By Brienne Skees, Program Officer and VP of Research and Data Management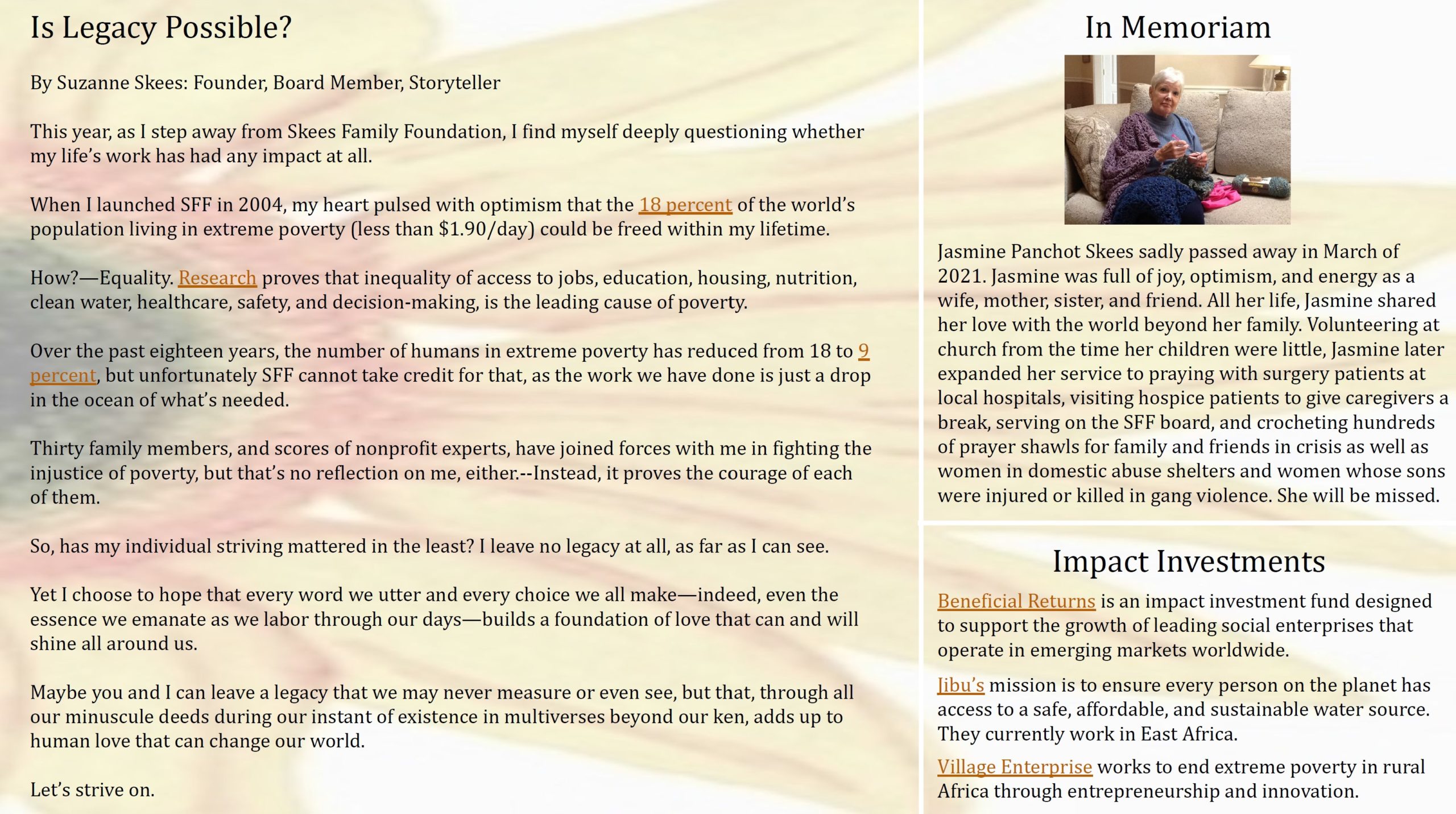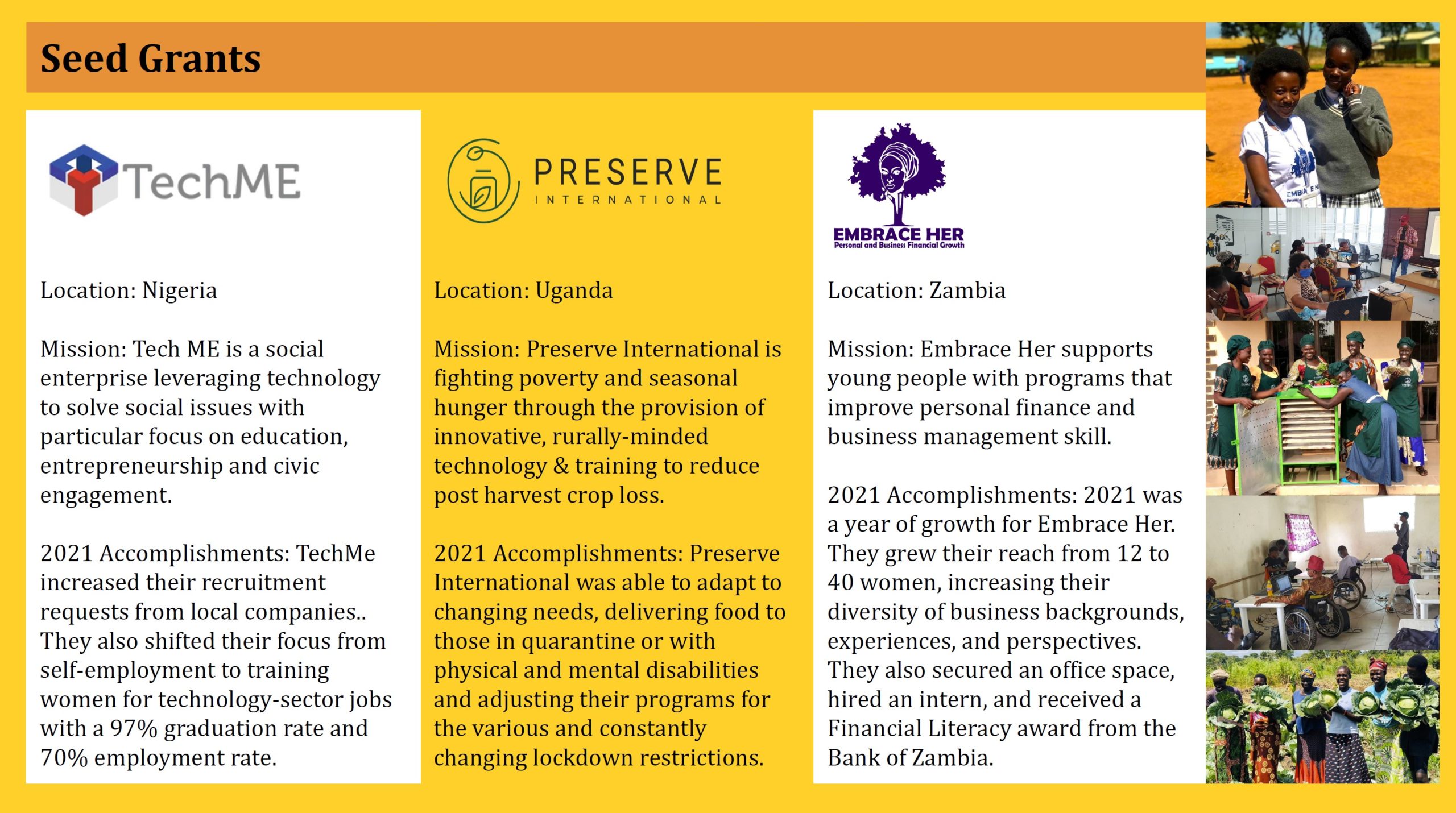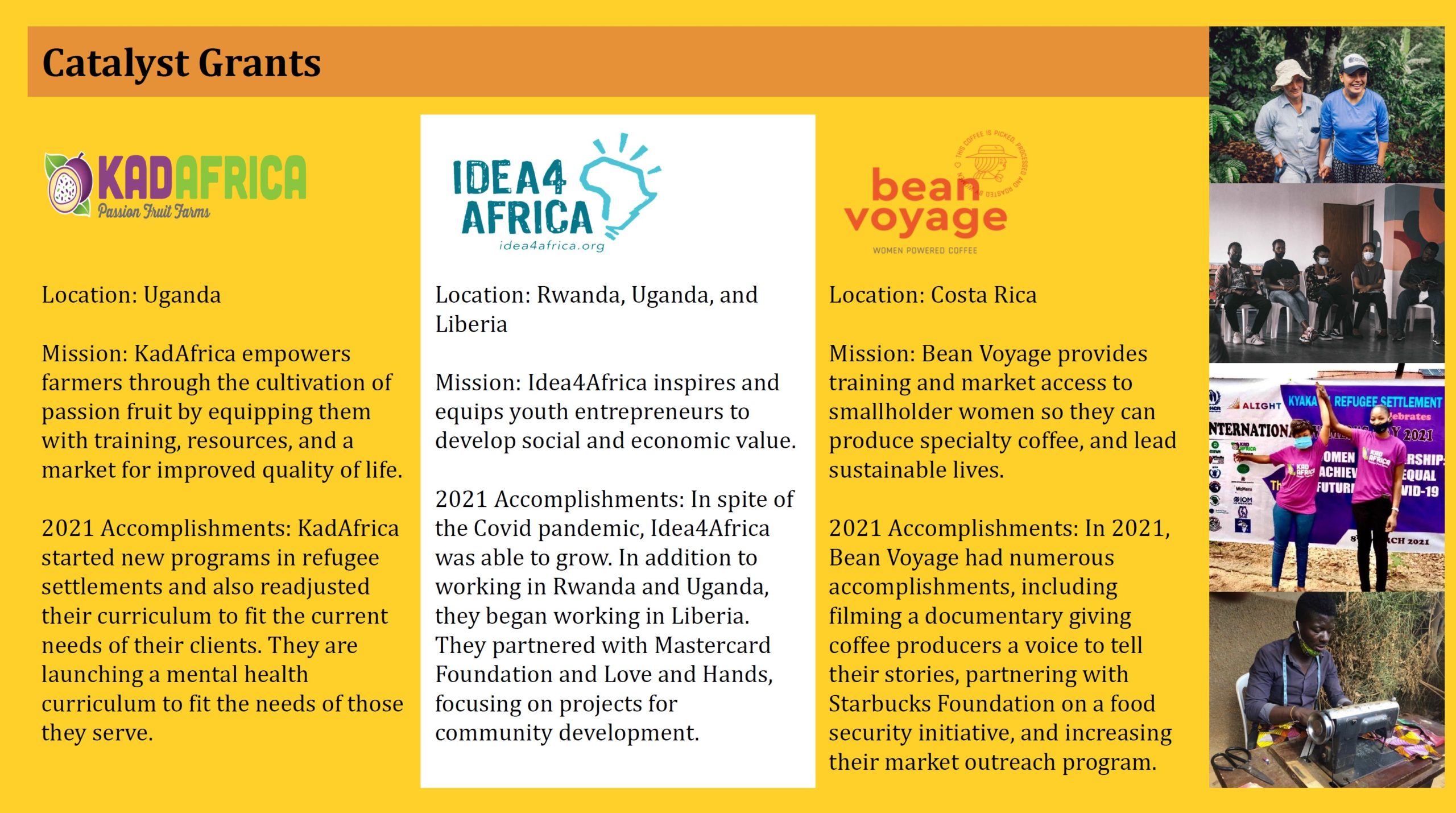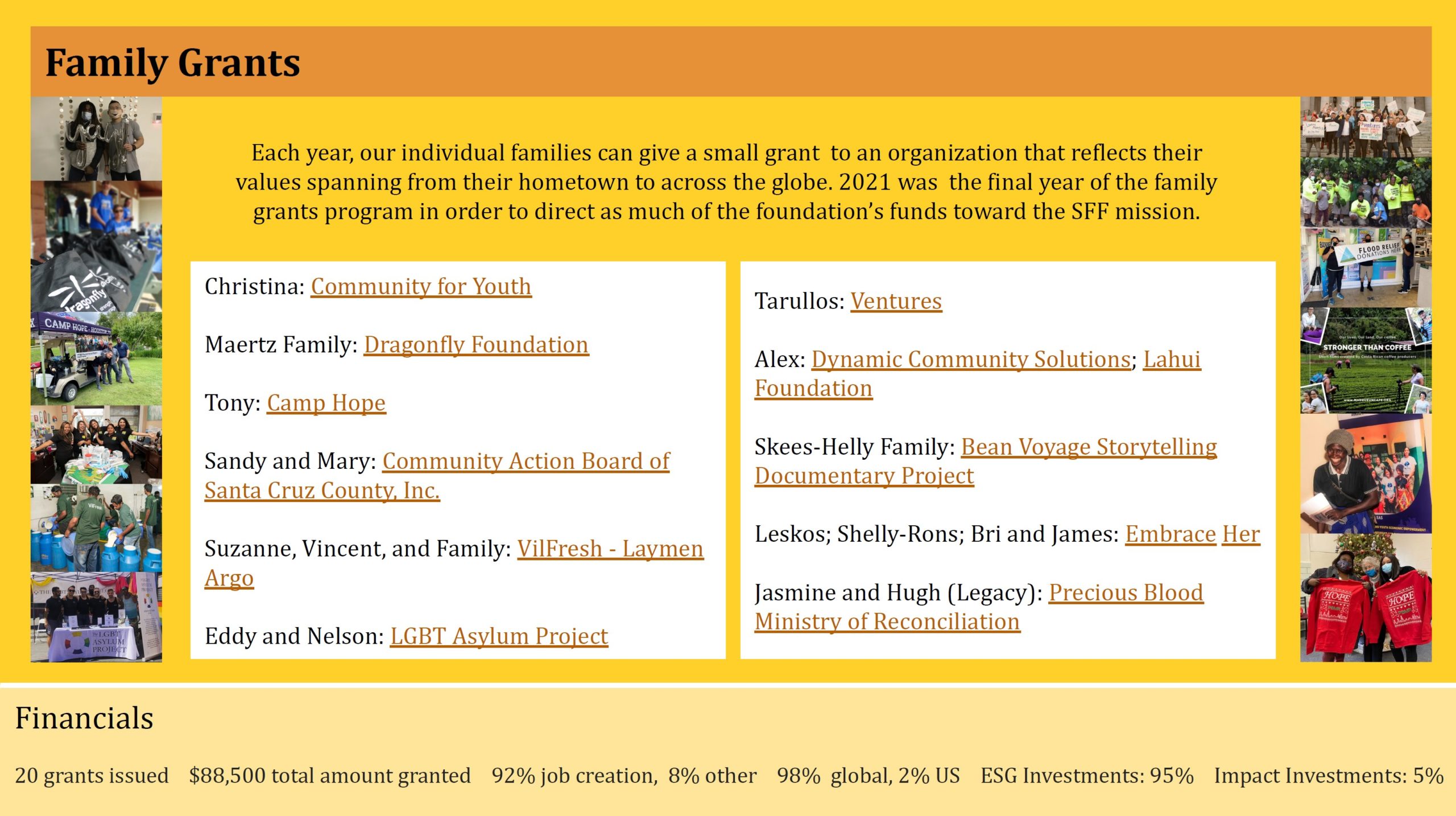 All photographs and logos for this Annual Report were collected from our partners.
LEARN more about all of our grantees here.
SHARE this story with your networks; see menu at top and bottom of page.
SUBSCRIBE! Like what you see? Click here to subscribe to Seeds of Hope!