Where in the World Is a College-Loan Bubble a Miracle? Vittana Shows the Way, Part 4 of 4
Categorized as: Stories on November 23, 2013.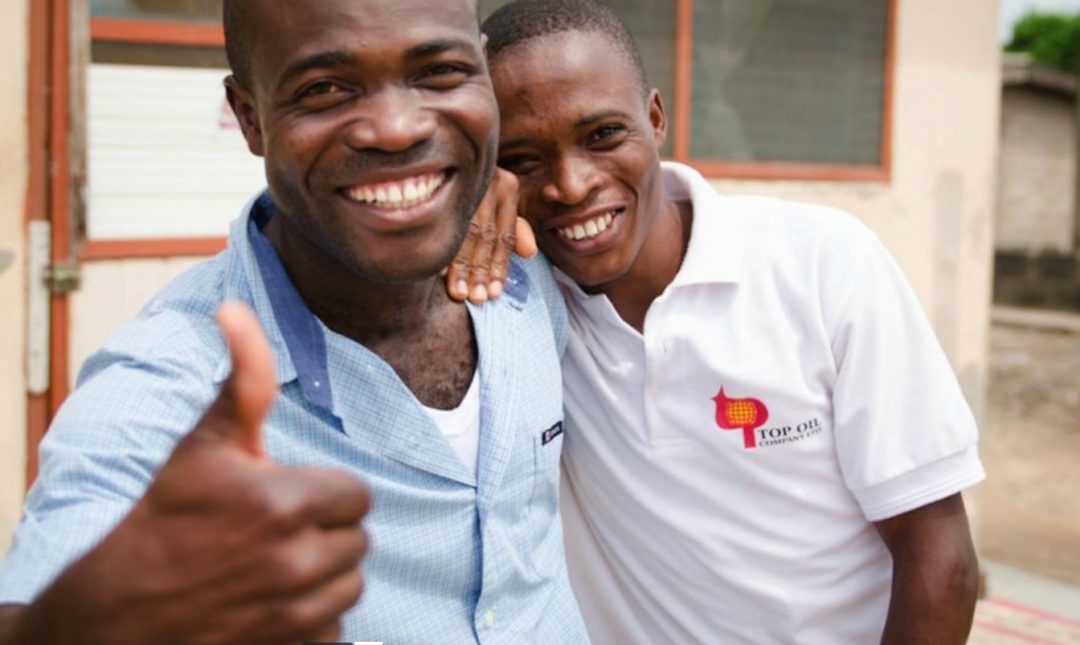 Two students from Vittana's newest partner, NetHope Academy in Kenya.
Editor's note: Thousands of our Vittana students, including many who received loans backed by our social-investment debt fund, have been impacted by this month's catastrophic Typhoon Haiyan. The Seattle-based team have been tracking each partner, who is in turn tracking down each student. We're relieved to hear that almost all have been accounted for; yet rebuilding their homes and schools will take a lot more than a wish. To that end, our family has sent a disaster-recovery grant to Center for Community Transformation (a Filipino NGO) via endPoverty.org (a U.S.-based nonprofit). Both have been recommended by Vittana as trustworthy groups working hand-in-hand with our students and their families. Join us to support them with good thoughts and "love in action."
College loans have exploded the market, and exploited our youth, in the U.S.; so why does Vittana work relentlessly to create loans for students in developing economies? The answer will surprise you. Get to know this scrappy, data-driven, crowdfunding education-equalizer, along with a few of their students: Ana, Arvin, and Alice again with her U.S. supporter Amy. Part 4 in our 4-part series.
By Suzanne Skees
Read Part 1 here.
Read Part 2 here.
Read Part 3 here.
Graduating a Generation Beyond Poverty
Vittana works only with local partners they know and trust, and they infiltrate the field with interns and program officers who work in lockstep with banks and microfinance institutions. They typically spend one year doing due diligence and market research, then another testing a small pilot program in a new region—say, for example, in Kenya, where Vittana just signed their first partner after three years of effort. The conundrum: Kenya has 13.5 million high-school and college-aged youth (30% of the population) but lacks jobs for graduates.
Sound familiar? Many banks and microfinance institutions that Vittana approached balked at cocreating a loan product for students, fearing they'd remain unemployed after graduation and default on their loans. Vittana program manager Kieran Ball moved to Kenya to open an African Vittana office, and Vittana partnered with Accenture and Kiva and got to know the adult-education and women's empowerment programs already in place at NetHope Academy.
Also launching in Cambodia this year, Vittana reports that the Cambodian government has a strong commitment to education. Though they've made great investments in primary education, tertiary education has made little progress. Building new partnerships with KREDIT, Maxima, and VisionFund Cambodia, Vittana has already made 392 loans in Cambodia. Their public-private partnership will boost the success of tertiary education and, therefore, aid in Cambodia's agenda toward overall economic development.
We're in good company in getting the world's youth through college via Vittana. Some of Vittana's supporting partners include:
Accenture
Kiva
MicroCredit Enterprises
Peery Foundation
Skees Family Foundation
Vittana by the numbers:
Need: 100 million students worldwide
Average loan size: $750
Income: up to 3X upon graduation, each year for a lifetime
Current student repayment rate: 98%
Amount invested: $4.7 million (98% repaid)
Common Vittana-graduate careers: teachers, engineers, and nurses
Impact: 12,000 students in 2013
Goal: 1 million students by 2015
The Students
Ana: "What makes me most proud is that I've been able to accomplish my mother's dream for me–and now I will pass education on to my daughter."
This is Ana, the student about whom Vittana cofounder Kushal Chakrabarti spoke in his interview with the Wall Street Journal (see Part 1).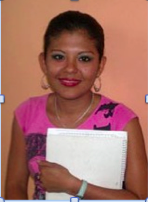 Ana Lizbeth Aburto Salgado
NICARAGUA
Age:     25
Occupation: computer engineer
Loan:    $713, 100% repaid
Income: from $5 to $9/day
A lot's changed since we first met Ana, a struggling college student working part-time as a receptionist and full-time as an assistant in a law office, while pursuing her B.S. in computer engineering. "I had to study at night," Ana recalls. "I was so stressed out and exhausted."
Like 80 million tertiary students in developing economies,* Ana had no access to a college loan—that is, until Vittana partnered with local microfinance nonprofit AFODENIC to create a low-interest loan to bridge Ana through that critical last year of school.
"I've always dreamed of being a programmer," she says. She'd been attending a top school (Universidad Evangélica Nicaragüense – MLK) in Nicaragua, when her mother ruefully informed Ana she could no longer afford to help with tuition. Working two jobs and attending school wasn't sustainable; after six months, Ana was exhausted and sick. She took out a $713 Vittana loan, sailed through to graduation one year later, quickly repaid her loan, and watched her salary jump from $5 to $9/day.
Now a new mother herself, Ana feels confident that she can support her parents, "so that they don't rely on insurance," and that she has "the power to give my children a better education and a good home."
*projected to reach 262M by 2025
Arvin: "I wanted to be somebody my family would be proud of."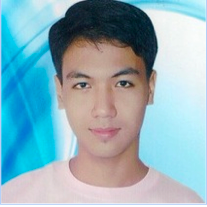 Arvin King Cariaga
PHILIPPINES
Age:     18
Occupation: food technologist
Loan:    $465; 100% repaid
Income: from $0 to $9/day
Arvin had all the moral support his family could give, but before five Vittana lenders united to provide his $465 loan, he was unemployed, broke, and worried. He says his home is full of "love, care, and peace between the family members," yet his parents never had the chance to attend college. Arvin knew that without a degree, his prospects for employment also looked bleak.
He wanted to do more than make his family proud—Arvin wanted to give back financially, contributing to the family home and purchasing a car—a rare luxury here, where only 3% of Filipinos who own cars—to give them freedom through mobility. Arvin's loan enabled him to complete his program in food science and technology at Central Luzon State University. He already has completed his degree, repaid his loan, and seen a jump in income from $0 (being unemployed) to $9/day.
"My number one priority is to make sure my family benefits from the education that's already changed my life," Arvin tells us. "I know I can achieve my own dreams with this education—as well as the dreams of my family." For an 18-year-old chef, that's a lot to take on; yet Arvin feels equipped to cook up whatever he wants out of life.
12,000 students funded . . . 988,000 to go
See how Amy in the U.S. meets Alice in Paraguay, through their shared belief that education change everything. Click here to see their story, or watch the embedded video below:
Education Changes Everything
What does education mean to you? A few Vittana supporters answer the question. Click here or watch the embedded video below.
Photos and videos courtesy of Vittana. 
LEARN more about how Vittana's community supports 12,000 college students and plans to grow to 1,000,000 here.
SHARE this story with your networks; see menu at top and bottom of page.
DONATE directly to support Vittana's operations here.
SUBSCRIBE! Like what you see? Click here to subscribe to Seeds of Hope!