2012 Annual Report Celebrates Our Partnerships
Categorized as: Stories on December 2, 2013.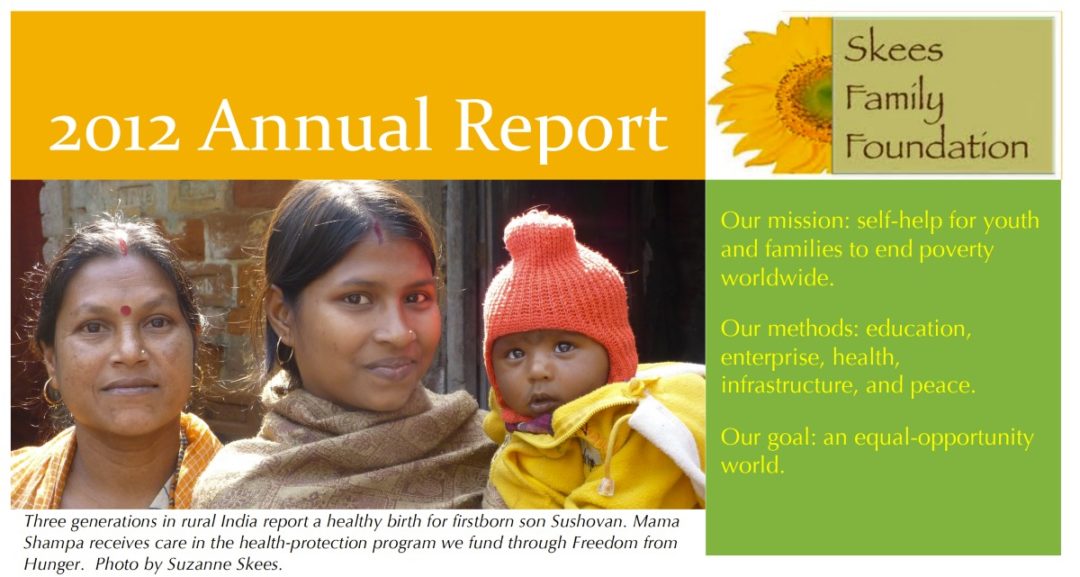 Gauging our progress this year in our foundation's triangle of intentions: seed-funding innovative programs to end poverty; engaging three generations of family members in collaborative giving; and telling stories of unsung heroes doing the real work to equalize opportunity and end poverty worldwide.
Read about our year here.
SUBSCRIBE! Like what you see? Click here to subscribe to Seeds of Hope!