Where in the World Is a College-Loan Bubble a Miracle?-Vittana Shows the Way, Part 1 of 4
Categorized as: Stories on November 2, 2013.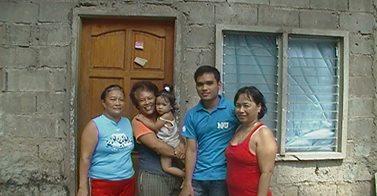 Wilmar Calinga, a Vittana student from the Philippines, stands strong with the mother (R) and two aunts (L) who've supported him; he plans to return the favor now that he has just completed his degree in business administration.
Editor's Note: College loans have exploded the market, and exploited our youth, in the U.S.; so why does Vittana work relentlessly to create loans for students in developing economies? The answer will surprise you. Get to know this scrappy, data-driven, crowdfunding education-equalizer, along with a few of their students. In Part 1 of our 4-part series, meet Wilmar, Lusiana, Segundo, and the Vittana leadership.
By Suzanne Skees

Seattle, WA: Vittana, a nonprofit organization whose name means seed in Hindi, wants to plant seeds for prosperity around the world by creating credit loans for college. Their platform for crowd-funded small loans to students in college and vocational schools has reached over 12,000 students in 14 countries: Bolivia, Cambodia, Ghana, Honduras, Indonesia, Jordan, Kenya, Mongolia, Nicaragua, Paraguay, Philippines, Peru, Rwanda, and Vietnam.
The Platform
College loans: such programs as FAFSA (Free Application for Federal Student Aid) for higher education, are virtually nonexistent in developing countries, and most banks would loan to a young person only if she or he had significant collateral, such as a home. Enter the idea of microfinance, a fifty-year-old tool for aggregating humans to serve as collateral for one another—except in this case, the bank takes a gamble on a student as an individual. So far, Vittana is seeing 98% repayments.
The Beginning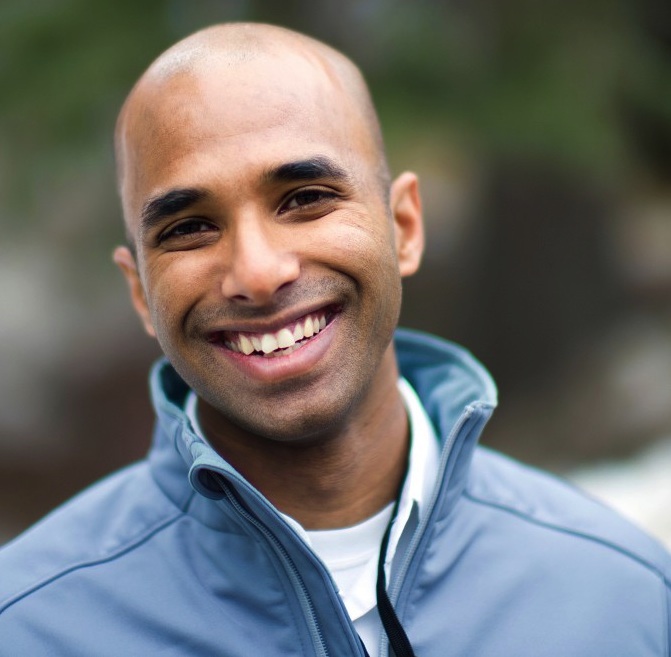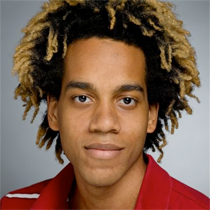 Kushal (L) and Brett (R) holed up in Kushal's apartment and wrote code until they had a platform that could connect supporters with college students around the world, $25 at a time.
Two former Amazon programmers launched Vittana after learning that, in many places, student loans do not exist at all. Barely out of college themselves, Kushal Chakrabarti and Brett Witt both felt prodded by the personal opportunities they'd received: Kushal was the son of immigrants from India in Los Angeles, and he nearly failed high school till dedicated teachers intervened. He ended up graduating from U.C. Berkeley and then worked at Amazon. Brett had a challenging childhood in inner-city Chicago; but he leaned on the faith of his mom and teachers until eventually, he believed in himself as much as they did.
Building Vittana wasn't easy, because the idea had never before been tested.—Self-identified as "hard-headed idealists," the founders saw the gap between need and funding in higher education as an opportunity. Field research, programming, and years of sweat equity from their launch in 2007 until their real scaling "takeoff" in 2012, built a proof of concept—this was an affordable financial product with a 98% repayment rate—and a solid reputation for careful program creation. Read more on the program in Part 2.
The Students
Lusiana: "I'm the first in my family to attend college. Without the chance to graduate, I could never achieve my dream of working in a bank."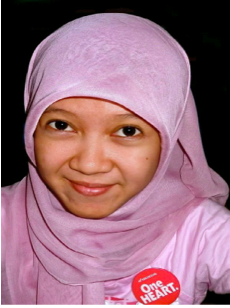 Lusiana Pratiwi
INDONESIA
Age:     21
Occupation: accountant
Loan:    $448, repaying
Income: from $3 to $5/day
"My mother has always been my biggest supporter," says Lusiana, an accounting student at STIE Muhammadiyah, east of Jakarta. "Ever since my father passed away, she has raised me by herself. I'm very inspired by her work ethic and her generous spirit."
Her parents didn't have this chance, Lusiana notes, and she wants to lead the way in a professional banking career. Her $448 loan funded that critical last year of training, allowing her to become an accountant and see a 1.5X increase in salary. She's proven herself a reliable investment, making 100% of her monthly payments on her Vittana loan.
Living on the coast of this equatorial nation of 17,508 islands, Lusiana proudly points out that her city, Pekalongan, is known for its batik arts. "I would like the world to know that Indonesia is a country rich in culture, beautiful islands, and sightseeing. Indonesia has more than 300 distinct ethnic groups who speak over 700 languages.—And the country's national motto is:"bhinneka tunggal ika:" unity in diversity or, literally, many, yet one.
Segundo: "My father had to drop out of college, and I wanted to do this to please him—and to become my own boss."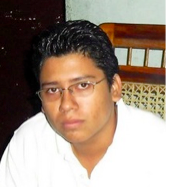 Segundo Martin Calero Escorcia
NICARAGUA
Age:     25
Occupation: electrical engineer
Loan:    $896; 100% repaid
Income: from $13 to $23/day
Caught in the cultural upheaval of the Nicaraguan revolution (late 1970s-early 1980s), Segundo's father had to drop out of college. He ended up manufacturing shoes, and he's done pretty well.—However, he promised himself that life would be different for his children. "He made it his lifelong mission to ensure competitive opportunities for all three of us," notes Segundo. His older brother studied economics, and his sister studied business. When Segundo wanted to pursue electrical engineering, his dad paid for part of his schooling and helped him research financial aid options to bridge the gap. That led them to Vittana. All it took was a one-year loan of $896 to get Segundo his certificate.
Since then, he's repaid his loan and landed a job with Telcor, the government telecommunications regulator for the entire country. Meanwhile, he's helped his parents to build up their shoe business. Segundo, however, is just getting started.
Part of his increased income has reverted back to his father, and part of it has been set aside for the next Calero family business. Segundo and his siblings plan to launch a new enterprise that will bring cellular-telephone towers to the 75% of Nicaraguans who live in rural areas and thus have little or no coverage. "That's the idea I have, anyway," Segundo laughs. Serving his neediest neighbors by building infrastructure, the Calero siblings could reach a market potential of 4.5 million, and make a few bucks themselves along the way.
Ways to View the Vittana Story through Time and Television
Vittana Cofounder and Board Chair, Kushal Chakrabarti, debunks the idea that college loans harm students, at least in developing economies. Watch Kushal's interview with the Wall Street Journal: click here. Note that Vittana had just added Rwanda prior to this interview, and in the few months since, they've increased their reach to 14 countries.
Vittana CEO Robin Wolaner talks about the unique program and students with Bloomberg Businessweek.
Photos courtesy of Vittana.
LEARN more about how Vittana's community supports 12,000 college students and plans to grow to 1,000,000 here.
SHARE this story with your networks; see menu at top and bottom of page.
DONATE directly to support Vittana's operations here.
SUBSCRIBE! Like what you see? Click here to subscribe to Seeds of Hope!