Where in the World Is a College-Loan Bubble a Miracle?-Vittana Shows the Way, Part 3 of 4
Categorized as: Stories on November 16, 2013.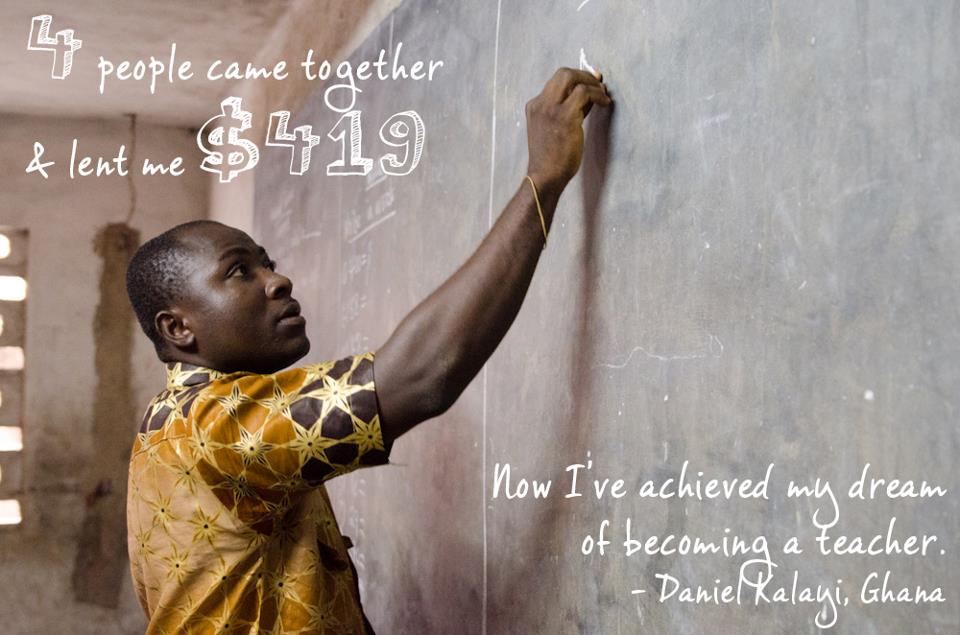 One of the 12,000 students who needed just one more year to complete his college studies and get ready for a lifetime of higher earning potential. Four people joined forces to crowdfund the $419 Daniel needed to complete his degree . . . Now, he's living his dream of teaching in Ghana.
Editor's Note: College loans have exploded the market, and exploited our youth, in the U.S.; so why does Vittana work relentlessly to create loans for students in developing economies? The answer will surprise you. Get to know this scrappy, data-driven, crowdfunding education-equalizer, along with a few of their students: Daniel, Francisco, Joanna, Haward, and Timothy.  Part 3 in our 4-part series.
By Suzanne Skees
Read Part 1 here.
Read Part 2 here.
Why Education?
Why education? You can't take it away. It can't be washed away in a storm or eaten up by inflation. Knowledge and skills can transfer wherever a graduate goes in life.
Education establishes equality: Sometimes, a job is not enough. Of the 1.4 billion people living in extreme poverty around the world, 85% of them are working. Higher education can vastly increase their income, as much as triple what young people had earned prior to completing tertiary education.
The best return on your investment, Vittana's team believes, is education, which leads to empowerment and prosperity for a student—and your money back. Vittana obtains funding from $25 per donor, crowdfunding to support particular students in a P2P (person to person) flow on their website. They also receive support from high-net-worth donors and investors who channel their cash through Vittana debt funds and get it back in two years—with modest interest. Crowdfunding on the Vittana website supports existing students, and investing in the Vittana debt fund enables new micro-education loans to be built in places that do not yet have such a financial product.
Vittana's staff members bring both international development expertise and social enterprise savvy to build programs in the Philippines and South Africa. They plan in the next year to expand into Peru, Paraguay, Nicaragua, Jordan, Cambodia, and Uganda.
The Students
Francisco: "Education doesn't start in school: It starts in the family. Working with my dad, I learned how to be responsible, and I saw the sacrifices my parents made. Now, it's my turn to help them."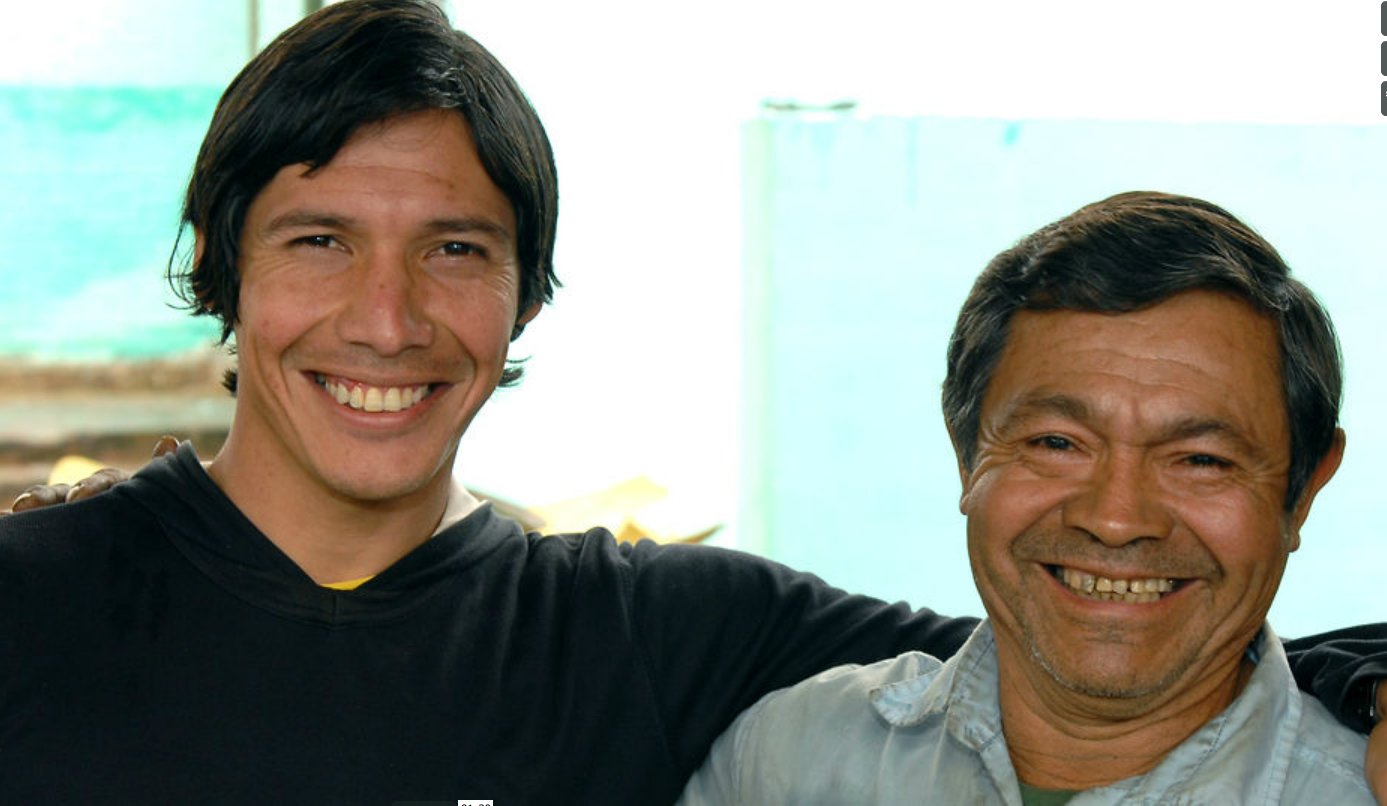 Francisco David Rodriguez Meza and Dad
PARAGUAY
Age:     30
Occupation: physical education teacher
Loan:    $651; 100% repaid
Income: from $15 to $21/day
Standing tall, arm-in-arm with his father who's his  "number one inspiration" because of his humility and intelligence, Francisco says he owes his "better quality of life" to his parents. Living in a rural area far from Paraguay's capitol city of Asuncion, Francisco says his dad "sacrificed a lot" to send him to the college.  "Now I help pay my mother's medical insurance. I help my nieces and nephews—my whole family."
Having completed his degree, Francisco took a Vittana loan to equip himself with a computer. "As a teacher I need one to stay up-to-date in my field. And here in Paraguay, we don't have the same resources as other countries, so we teach ourselves via the Internet and then are assessed by local officials." Francisco says it's difficult to obtain full-time work, so he strings together a series of jobs as a physical education teacher, health teacher, and soccer coach. "When I was a kid, the schools didn't put much emphasis on physical education, even though it's the most important subject! P.E. is important for, firstly, physical health and also for mental health. If we don't have a healthy body, we won't have a healthy mind. And someone who is in good shape will always have an advantage over someone who is out of shape."
Originally, he says, "I wanted to be a soccer star. I even played at the national level. But I realized what I really wanted was to teach. A P.E. teacher helps students be disciplined in all that they do. We have a role that's different from any other teacher—we're put in charge of the entire student body. 2,600 students pay attention to you."
Francisco feels the hardships he's faced are nothing compared with his parents' life. "My dad's been doing manual labor for about 40 years. It's hard and dangerous work. I know, because I started working with him when I was about 8. He is a warrior."
Joanna: "Knowing that others have done this before makes me believe that, with the right amount of effort, I can do it too."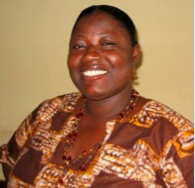 Joanna Rockson
GHANA
Age:     33
Occupation: healthcare administrator
Loan:    $525; 100% repaid
Income: from $11 to $28/day
Now that 33-year-old Joanna Rockson has achieved her dream of attending University of Ghana—studying medicine—she knows she can grasp her next goal. "I see myself managing a large healthcare establishment here in Ghana," Joanna told our team when we sat down with her at her current office, where she works to supplement her tuition. "I believe that my strong desire to achieve academic excellence despite working on the side will get me there," she smiles assuredly.
All it took was a $525 loan—supported by twelve Vittana cofounders—that Joanna repaid in six months flat, to give her the financial nudge she needed toward graduation. Certification boosted Joanna's income from $11 to $28/day; and it's not just Joanna who will benefit from her future earning potential.
"I desire to contribute meaningfully to nation building" in Ghana, she tells us, "while I also gain financial independence." She wants her supporters (in Joanna's case, from the U.S. and U.K.) to know that "Ghana is a very peaceful place with a congenial atmosphere for investment." As for our investment in her mind, "This loan is the only avenue that will help me achieve my goals and dreams," Joanna says. We can't wait to see what she dreams up, and achieves, next.
How One Graduate Turned Power Upsidedown
Haward, a Vittana-loan gradaute of law school in Nicaragua, turned around and procured permission from his firm's partner to do pro bono work for Vittana. "If I cannot help people all over the world," Haward says, "I can help Vittana, who helps people all over the world." Click here to see Haward tell his story, or watch the embedded video below.
"I'd Rather Buy a Book than Food"
Timothy, a Vittana graduate from Ghana, wanted to become an accountant so that he could make a difference in society. He proudly states that if he had only five shillings and needed food, if there were a book he needed to read, he would rather buy the book. Click here or watch the embedded video below:
Read Part 4 here.
Photos and videos courtesy of Vittana.
LEARN more about how Vittana's community supports 12,000 college students and plans to grow to 1,000,000 here.
SHARE this story with your networks; see menu at top and bottom of page.
DONATE directly to support Vittana's operations here.
SUBSCRIBE! Like what you see? Click here to subscribe to Seeds of Hope!