What If Young African Women Defined Solutions for Their Own Lives?–Batonga Foundation Finds Out
Categorized as: Africa, Education, Girls & women, Grantee, Leadership, Our Partners, Poverty Alleviation, Stories, Youth on March 4, 2017. Related Grantees: Advancing Girls Education: AGE Africa, Akilah Institute for Women, Firelight Foundation, Grameen Foundation, Kiretono Resource Centre through AID Tanzania, Resonate.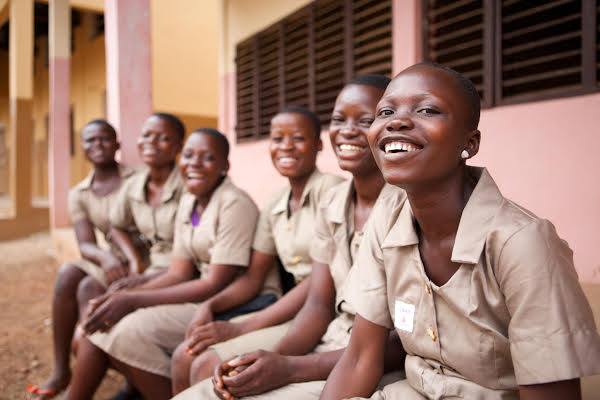 Editor's note: This year, Batonga Foundation, founded and led by Grammy-award-winner West African musician and U.N. ambassador Angélique Kidjo, undertakes a targeted, data-based approach called the "Girl Roster" to survey 10-to-14-year-old girls in Benin, to discern what they need and how to support them as they build a life of freedom and choice. Batonga also works in Cameroon, Ethiopia, Mali, and Sierra Leone. 
Congratulations to Founder Angélique for taking home another Grammy Award in 2016!
Here's a quick visual of what they do, and a video outlining their current research.
How Batonga Works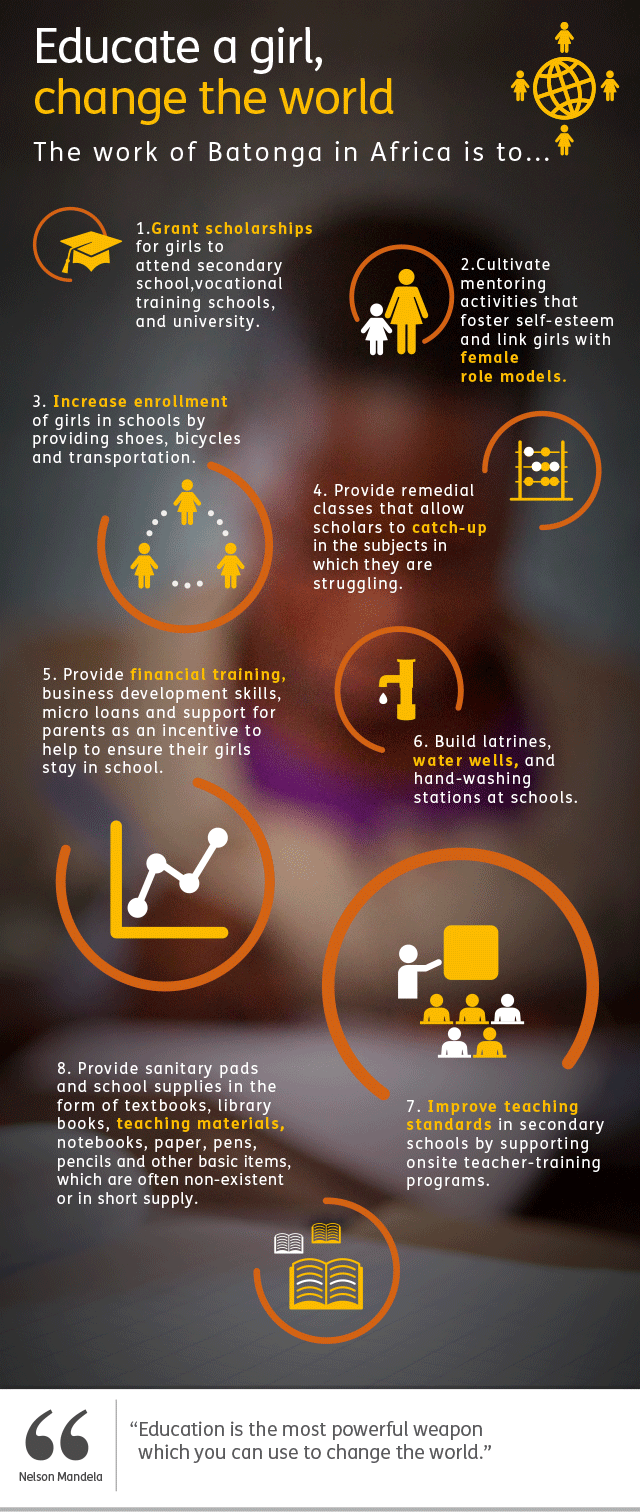 Batonga in Benin: Defiance and Pride
Education as a Birthright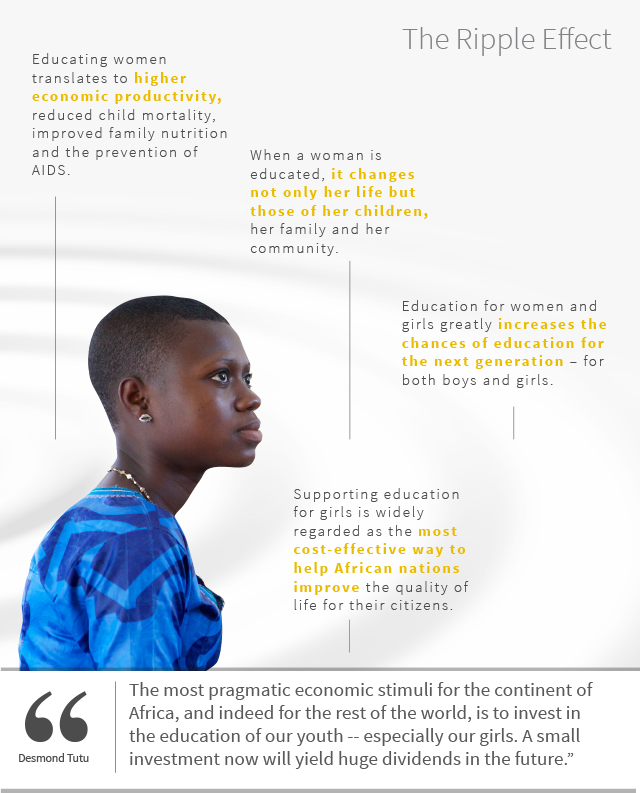 What does "Batonga" mean? It's a word invented by Angelique (also the title to this song by her) that roughly translates as, "You are poor but you can dance like a princess, and you can do as you please regardless of what anyone tells you." Batonga Foundation is particularly dedicated to reaching girls during the vulnerable period of puberty.
Investing in African Girls Is Critical to Our Future
Infographics and videos courtesy of Batonga Foundation.
LEARN more about Batonga Foundation here.
SHARE this story on Facebook and Twitter; see menu at top and bottom of page.
DONATE directly to support young African women through Batonga, here.
SUBSCRIBE! Like what you see? Click here to subscribe to Seeds of Hope!