The Real Motivation Behind Going Public in Philanthropy
Categorized as: Stories on May 31, 2011.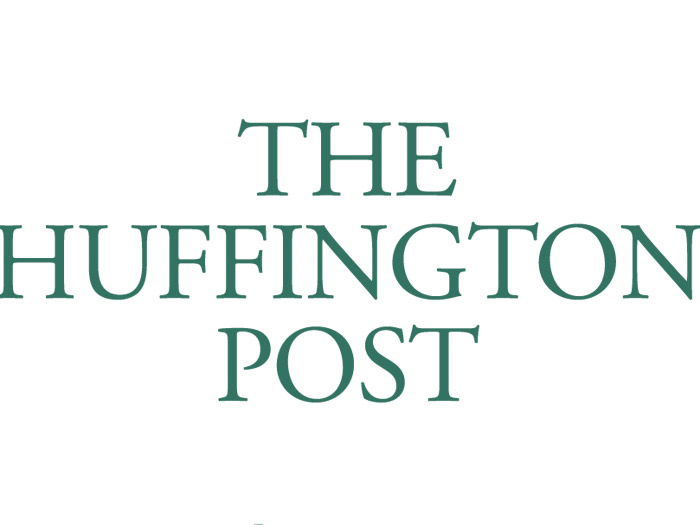 Huffington Post published this piece by Suzanne Skees on what it means to "go public" with our intentions here at Skees Family Foundation.
Could there be another reason beside constant craving for publicity, for both giant philanthropists as well as us small givers? Just maybe, intention has more impact than zeros.
Carlos Slim just found himself on the short list of the world's biggest philanthropists. The richest man on the planet at a net worth of $74 billion, Slim has long touted job creation over charitable giving, yet passed the $4 billion mark himself in donations to this spring, according to Forbes.
That puts him on the recently published list of the 19 individual World's Biggest Givers, currently topped by Bill Gates ($28 billion) and Warren Buffet ($8.3 billion), a cozy little sub-club of the far larger Giving Pledge challenged by the two top contenders, along with Gates Foundation co-founder Melinda Gates. The Giving Pledge currently lists 69 couples and individuals, some renowned for their philanthropic generosity, others notorious for flaunting their amassed wealth.
Glancing through the list, one wonders whether any of these folks seek to boost their public image or secular power by pledging their intent to donate half their wealth. What do Paul Allen (Microsoft), Larry Ellison (Oracle), Vinod and Neeru Khosla (Kleiner Perkins/Khosla Ventures), Ted Turner (CNN), and Mark Zuckerberg (Facebook) stand to gain by taking a public stand?
Perhaps they hope for something we all crave: human connection. We've all known the feeling of joy that surges inside when we've held the door for someone, paid the toll for the car behind, or hosted a holiday dinner worth all that cooking.
A hundred years ago, we called philanthropy "charity," and it looked very much like human connection. Men would gather to labor all day and raise a barn for a young family in need; women would cook extra stew to ladle some onto the plate of a hungry neighbor. The direct sharing from one hand into another conveyed the feeling that we're all in this life together.
As our attention becomes more split and our daily lives become more solo–I, like many of you, work from my kitchen at home unless out at meetings–we seek new ways to feel part of something bigger than us.
The wish to connect motivated the Skees Family Foundation to "go public" this spring with our first-ever website that reveals details how we've given for the past 7 years. We created an online forum not because we have a lot of money for funding (we're tiny) or because we think we know more than anybody else how to give hours and dollars (we don't).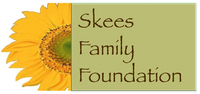 Going public, for this tiny giver, feels really vulnerable. It's our version of a party photo on Facebook, because it shows the accounting, biases, hopes, and dreams of one small team run by volunteers working from the kitchen, the café, and the car.
Since I had a background in writing and editing and was already doing a lot of storytelling for our grantee partners, I got convinced by a very small audience of people who wanted more . . . So, Skees.org has at its center a collection of success stories about what students do with scholarships, what survivors do with healing, and what families do with microloans. The stories shift constantly in their geographies, themes, and outcomes. We report them because we get blown away on a daily basis by the courage of staff members who run our partner organizations, and their clients who bring amazing courage and tenacity to the opportunity opened to them through "philanthropy."
I've traveled with our grantees to such places as Ecuador, Kenya, and Mali, and when I meet real people who change my life because I reached out to them, I come away connected, inspired, ready to get back to the work of my own files and piles.
For Warren Buffet and me, giving feels really good, because the truth is, we receive more than the supposed recipient. This thing we call "love of humankind," philanthropy, infuses our whole being with love of self.
It's not just a privilege for the big guys who sign The Giving Pledge, it's empowering for the rest of us. That's why we've seen the growing trend in crowdfunding, started by the likes of Kickstarter and Kiva. We've seen tremendous growth down in the grassroots and can vouch for such givers as One Percent Foundation (giving circle for young adults), The School Fund (high school fees in developing countries), and Vittana (college loans in developing countries). When we put our intentions and pennies together, it really adds up.
That's something even Carlos Slim wants to be in on.
SUBSCRIBE! Like what you see? Click here to subscribe to Seeds of Hope!