Resonate Workshops: Development through COVID-19
Categorized as: Africa, Education, Girls & women, Grantee, Job Creation, Leadership, Our Partners, Poverty Alleviation, Stories, Storytelling, Youth on November 28, 2020. Related Grantee: Resonate.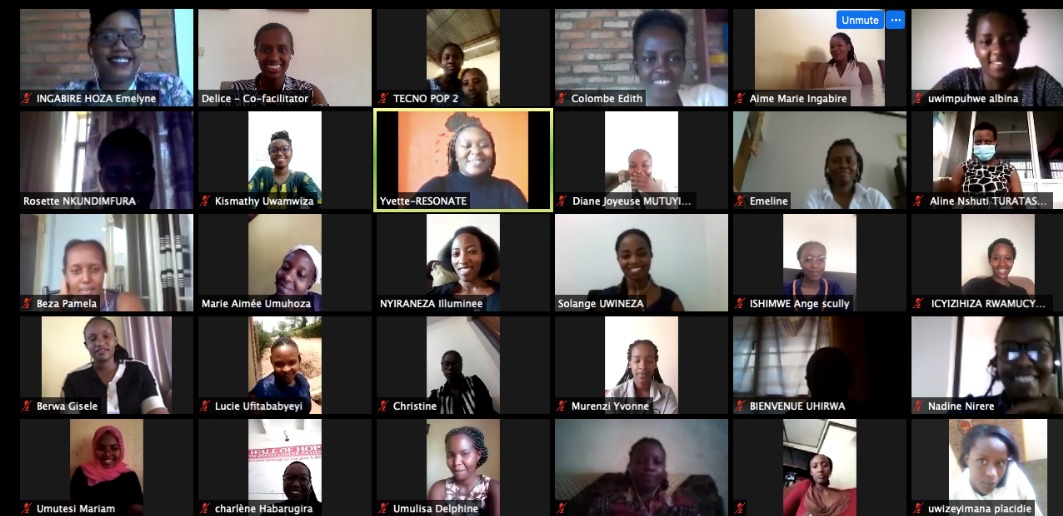 One of Resonate's virtual training programs from earlier this year.
Editor's Note: Skees Family Foundation has been working with Resonate for several years, and we are continuously inspired by their passion, dedication, and resilience. For those of you who don't know about Resonate Workshops, watch their video describing their work. 
As we all already know, our lives changed dramatically this year. From the way we work, to the way we socialize, to the way we shop for groceries, 2020 has played out in a way that none of us expected. Read on to learn how Resonate shifted their methodology and created ambitious COVID-19 recovery initiatives to help their clients get through this tumultuous year and beyond.
By Brienne Skees, Program Officer and VP of Research and Data Management
Rwanda reported their first COVID case around mid-March. The Rwandan government acted swiftly, implementing strict lockdowns, extreme social distancing, targeted contact tracing, and widespread testing. Due to these actions, Rwanda has reported just over 1,500 cases since March. To put that into perspective, Ohio, with a similar size and population, are currently reporting about 1,200 new cases each day.
However, due to these measures, companies and NGOs had to act just as fast. Resonate did just that. Almost immediately they started doing virtual meetings with partners and took a few weeks to figure out how to adapt their professional development workshops into online modules. Throughout the summer they spread awareness on how to stay safe, offered free virtual leadership and soft skills training to young professionals and students, and were able to move to virtual workshops.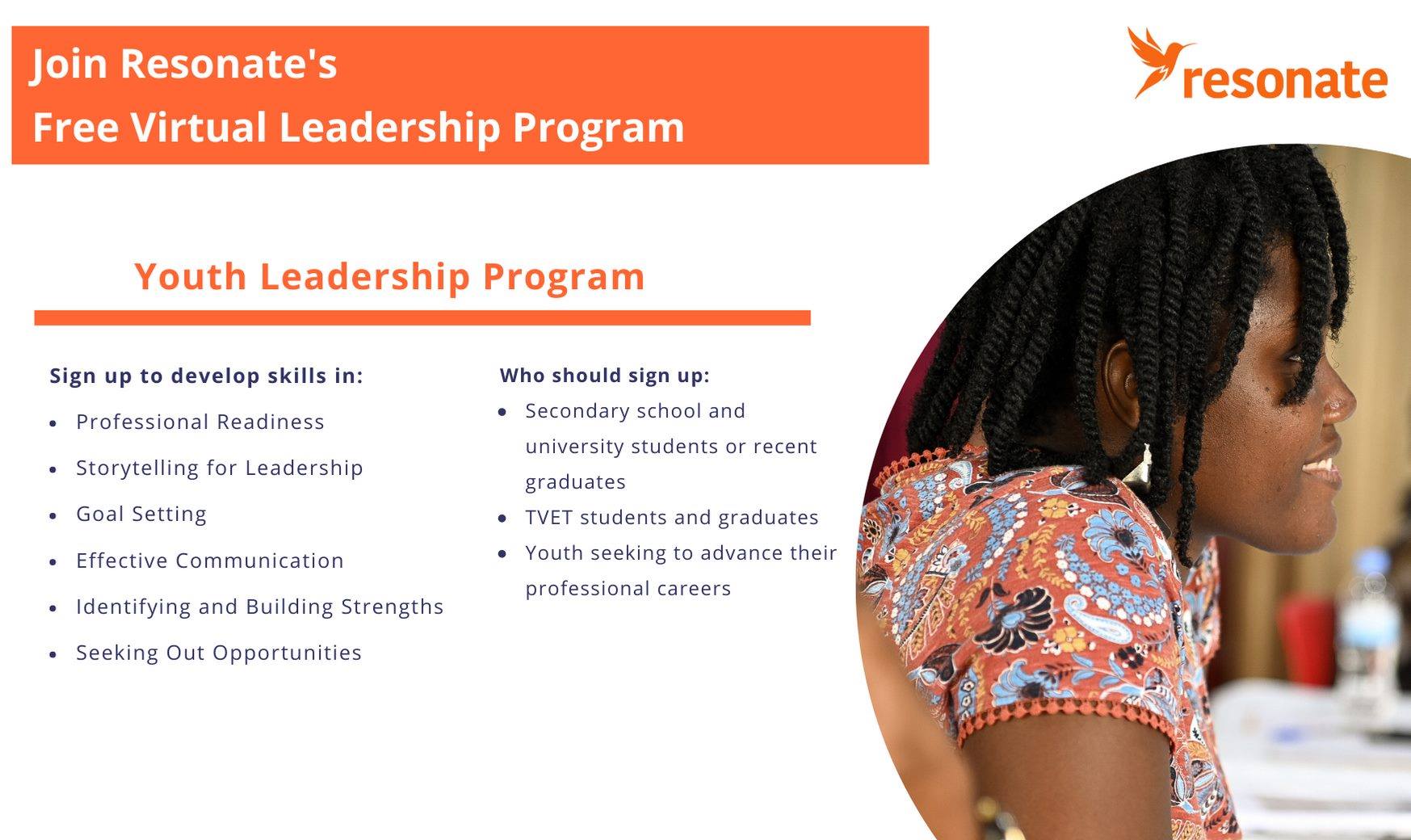 Additionally, over the past few months, they have been planning, developing, and implementing COVID-19 recovery initiatives. These initiatives include:
Building women and youth job creation and employability skills in Rwanda

Building advocacy and leadership for women and girls in Sexual Reproductive Health and Rights and in Gender-Based Violence prevention programs

Inspiring women and girls in STEM
Resonate has always focused on helping women build the confidence they need to tell their stories and build themselves up. These initiatives help with just that. Resonate explains what each of these initiatives is and what they are hoping to accomplish below.
Youth Employability and Job Creation
Resonate will launch 'Gira Ubushobozi' – a call for the Rwandan youths to join this program to gain 21st century employability skills necessary in being marketable in their career path as well as increase their resilience to start income generating activities. 
Despite the progress that has been noticed in supporting youths find and create jobs, there is still need for more interventions and program accelerators to limit the long term negative effects of youth unemployment. Youth unemployability represents a sizeable economic loss and encourages youth disenfranchisement. 
The program, with the National Youth Council, will provide the right combination of soft skills and professional skills to students still pursuing their studies at university levels and including fresh graduates from high school, university, or TVET (Technical and Vocational Education and Training) institutions. The program has been established with a commitment to increase the youth employment and build resilience for the youth as they navigate the impacts of COVID-19 on the job market.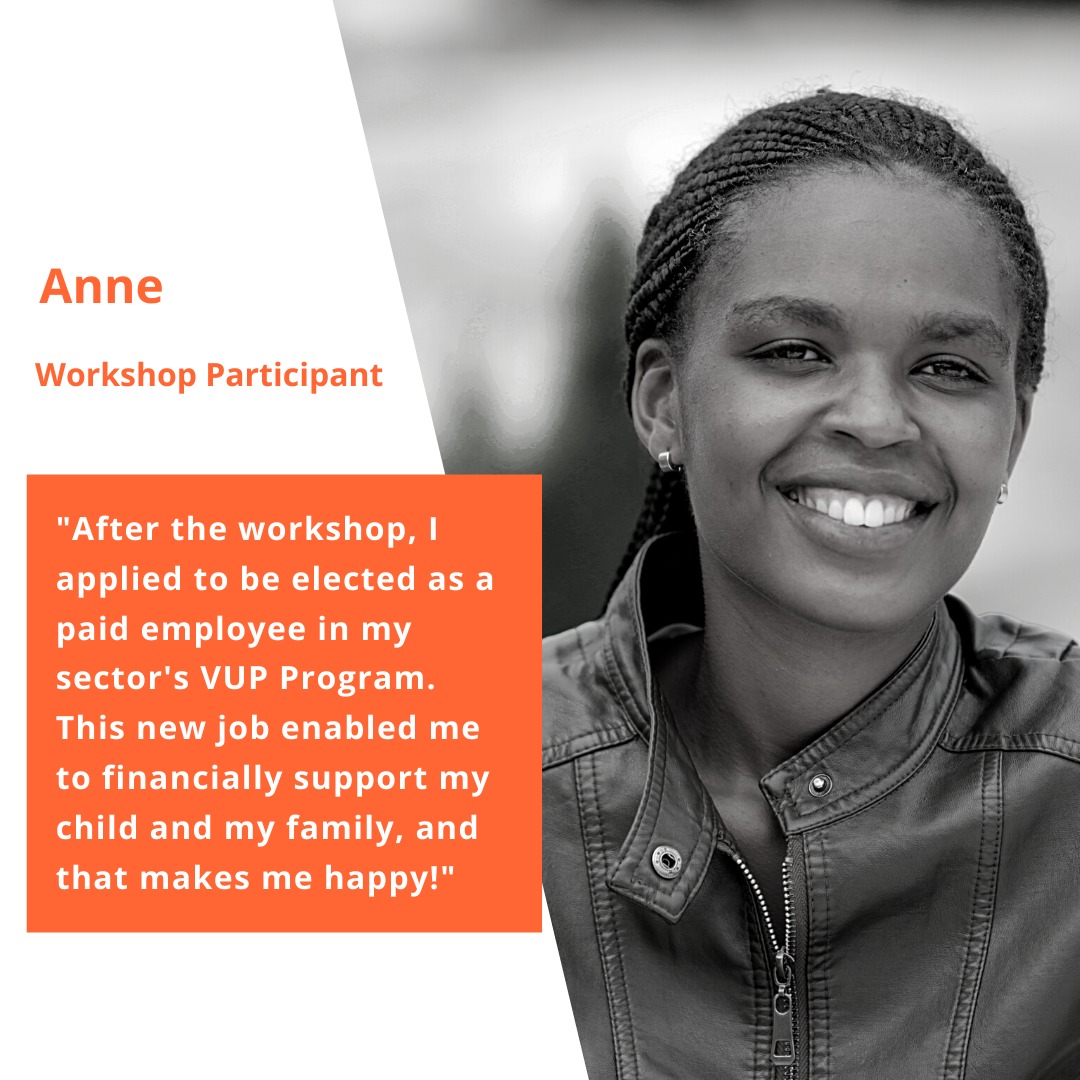 Speak for Change
Resonate is announcing the creation of a leadership program centered on building leadership skills and self-advocacy for women and girls in Sexual and Reproductive Health and Rights (SRHR) and Gender-Based Violence (GBV) prevention programs. The initiative named 'Speak For Change' will be established through a partnership with institutions and NGOs that deliver SHR services and GBV prevention programs to contribute to the growing body of evidence offering educational tools and solutions for how to deliver quality and accessible Sexual Reproductive Health services.
The Speak for Change initiative will enroll young girls and women between the ages of 14-35 in remote areas and low income communities with a special focus on teen mothers and survivors of sexual and gender based violence. With the support of potential partners providing the right combination of SRHR programs and GBV prevention and response techniques, Resonate will be complementing this knowledge with a leadership workshop.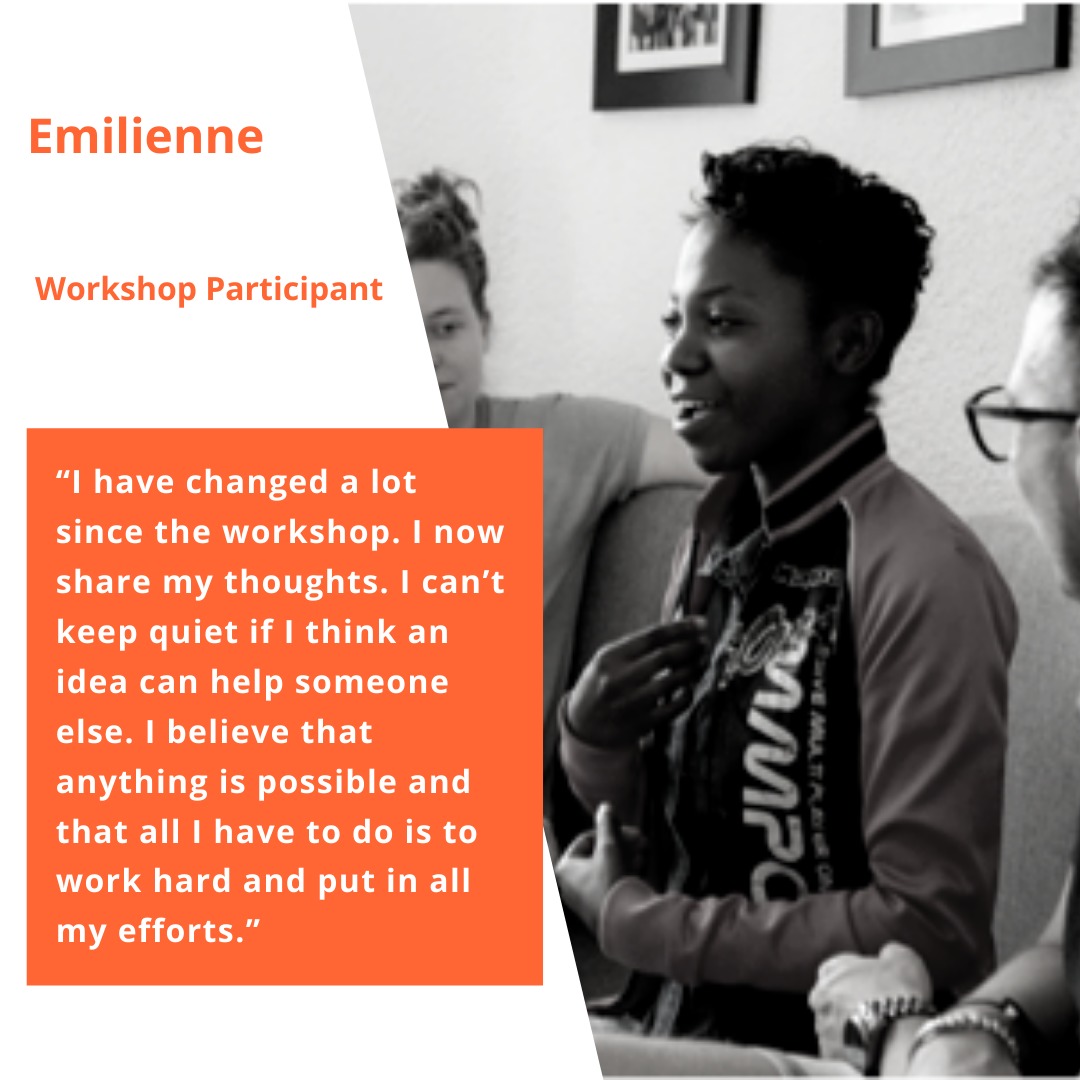 One of the main goals for this initiative is for Resonate to build young women's resilience and confidence through the leadership workshops whilst finding potential and ardent partners that provide SHR services and educational tools to be able to provide a body of work that informs and supports these young adults. 
Women and Girls in STEM
Resonate has today launched  RISE & STEM – a leadership initiative to provide confidence-building and leadership training to young women and girls in related fields of Science Technology and Engineering Mathematics (STEM). This initiative pioneered by Resonate will be established and in close collaboration with RAWISE, and other partner institutions in the fields of ICT.
RISE & STEM will support young girls in the remote areas of Rwanda that are still pursuing their studies in STEM fields both in secondary and university education levels. The selected women and girls will have the opportunity to receive training in key leadership and soft skills modules: Storytelling for Leadership, Professional Readiness, Goal-Setting, Identifying and Building Strengths. The workshops will also provide benefits such as networking with role models who are top industry experts while gaining access and connections to high chances of employment.
To close the gender gap in STEM and ICT fields, Resonate's leadership program will help build women's resilience and self-confidence so to sustainably maintain and increase the number of women in ICT related fields while overcoming all the economic and social setbacks. This program will also connect employers to a pipeline of resilient women with strong leadership and STEM/ICT skills.
COVID and Beyond
Resonate has always had their clients at heart and the work they have done since this pandemic began shows that they are willing to go above and beyond their mission to help those who count on them. 
Now as we near the end of this catastrophic year, we see a light at the end of this pandemic tunnel with what is hopefully a soon-to-be widely available and free vaccine. We have seen the innovation and compassion that comes along with fear and uncertainty, and Resonate has exemplified that through the work they have done.
All photos were provided by Resonate.
LEARN more about Resonate here.
SHARE this story with your networks; see menu at top and bottom of page.
DONATE directly to help support Resonate here.
SUBSCRIBE! Like what you see? Click here to subscribe to Seeds of Hope!