Leadership Training Goes Digital and Diverse
Categorized as: Asia, Education, Girls & women, Leadership, Stories & Tagged as: COVID response, Dipasa Bista, Online education, Personal power on November 14, 2020.

Editor's note: I dearly hope that you and your loved ones fare well and find reasons to hope for the future during this tumultuous year. We at SFF have spent 2020 seeking out "silver linings"–or, one could say, inspiring reactions to adversity. This story is that.
One of our current Seed partners (i.e., a three-year, unrestricted grant to a nascent social enterprise we believe has an approach both innovative and pragmatic), Women LEAD comprises education–not just in leadership but also social justice and political advocacy–with pragmatic job-readiness. 
Our guest writer enrolled in this leadership-training program to overcome past experiences of being shy, bullied, and fearful of being judged. There, she says, "I found the place to be who I am." Dipasa returned to Women LEAD after university to join their team. Her story, and that of three current members, follows. — Suzanne Skees, Founder/Storyteller/Board Chair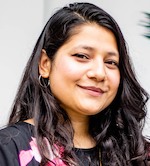 By Dipasa Bista, Development Officer, Women LEAD Nepal
Greetings from Nepal, where the COVID pandemic caused a 120-day national shutdown that sparked a quick turnabout in how we train young women for leadership.
Now that we're online, our vision to expand beyond Nepal seems more likely than ever . . . When talented young people have a chance to lead, the future looks bright!
Coping with COVID
We held online June graduation ceremonies for those who'd just completed their yearlong LEAD course, and meanwhile completely digitized two of our flagships programs, the LEAD Course for multi-sector leadership, and YWPLI for political engagement and activism.
Our thirty amazing 2020 LEADers and twenty 2020 YWPLI fellows have been demonstrating deep passion, great enthusiasm, and keen interest to learn new concepts/subjects. It's inspiring to see our LEADers and Fellows come to the virtual sessions with great zeal and energy.
Living Our Values
This year, we've also have reached a few goals:
70% diversity membership with our 2020 LEAD course. Our 30 amazing 2020 LEADers come across various ethnic, geographical, and cultural backgrounds.
25% increase in our Power Scale from beginning to end of our 2019 LEAD Course.
90% of our Alumni are pursuing, or currently hold, Bachelor's degrees.
77% of our Alumni have taken action on problems such as child trafficking and caste discrimination in their communities.
Other alumni have gone on to set up their own NGOs (such as Putali Nepal, Women Leaders in Technology (WLiT), Political Literacy for Women, Feed the Hungry Nepal), and pursue careers in sectors, such as business, development, and IT. For example,
Alumna Nikki Gautam cofounded Feed the Hungry Nepal as a direct response to the way COVID hit the poorest the hardest. Since its inception in June 2020, they have 500+ people working with Feed the Hungry Nepal with 2376 rations distributed across 50+ locations thus far. Nikki is a Women LEAD's 2018 LEADer. She is 20 years old and a student at BALLB, Kathmandu School of Law.
Personal Stories from Young Leaders
Check out what how three of our current members have changed as they discovered their inner leader.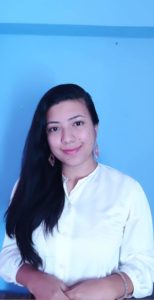 Askita Nakarmi
20 years old
1st year Undergrad Student, Bachelor's in Naturopathy and Yogic Science.
"On the occasion of International Day of Girl Child 2020, I felt privileged to be a part of an exclusive event, 'End of gender based violence: The adequacy of law.'
During this event a lot of enquires I had were answered. The "Digital Accountability and Hygiene" session taken by Miss Kabita Bahing was very informative; it made us realize how we have always been facing these forms of violence in our day-to-day life. She even gave us ideas about how we could deal with such online violence/harassment that take place via social media platforms.
The panel discussion also cleared my views on how actions have been taken against the gender based violence, Similarly, I also got to understand about how women have been underprivileged due to the patriarchal society. The panelist made a clear cut on how the laws haven't been strictly followed regarding these issues.
Overall, I had an amazing experience being a part of this event and have a better understanding on the gender based violence prevailing on our society."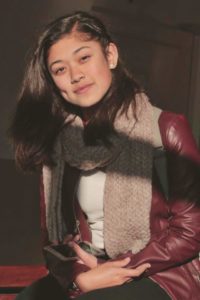 Simrika Manandhar
19 years old
Second year undergraduate Economics student at Kathmandu University School of Arts, and board member/equity coordinator at Debate Network Nepal.
"The weeks that went into organizing IDG2020 were an enriching experience where we young women got an opportunity to sharpen our skills in organizing an event of such prominence.
It felt empowering getting to network with survivors, youth activists, and people in power who were working relentlessly towards addressing the issues of growing acid attacks and rape cases in Nepal.
Not to mention, the endless guidance and support that we received from our trainers, who made sure that we took care of our academics alongside and helped us to ensure that everything that we did met with precision and perfection.
It's this very factor of Women LEAD in ensuring quality in everything it does and instilling the same values in the young girls that it mentors that even a month later today, when I come across people who attended the event, they talk at length mentioning how well organized and informative the event was.
In retrospect, my first IDG event for Women LEAD has been an unprecedented and well-participated event, held amidst a pandemic, and a really meaningful one for me and everyone who had a role to play in organizing such an event of significance."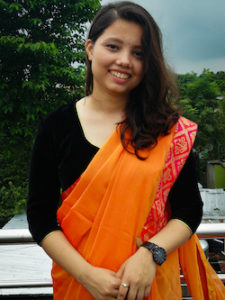 Bima Sharma
21 years old
Undergraduate student at Maharajgunj Medical Campus, Institute of Medicine.
"To mark the International Day of the Girl 2020, Women LEAD provided us (2020 YWPLI Fellows) the opportunity to organize a webinar on "End of Gender-based Violence: The Adequacy of Our Laws.'
Initially, to have been assigned such a huge responsibility was nerve-wracking in itself. I was skeptical about whether I could meet the standards of literally every event under Women LEAD banner.
But, if there's one thing that my experience in Women LEAD has taught me, it is to never be afraid of challenges. Looking back, there is nothing that I would change: It was a learning curve and I managed to pull through, thanks to the incredible support system that I had in the form of my fellows and mentors.
During our politics institute session and other discussions, most of us were interested in working to empower young girls; and through this event, we got a chance to actually channel our interest into something significant and impactful. Our program team designed a webinar to inform young girls and women about gender-based violence, especially in the context of the recent 'shadow pandemic' [of domestic violence].
We wanted to bring together women leaders working in this field, and hear about their experience and insights on the topics related to GBV, its legal aspect, and its implementation in Nepal.
I was a part of the internal communication and technical team, and that gave me an opportunity to interact with other team members of Women LEAD, through scheduling meetings for the internal team and learning technical works. I caught a glimpse of how Women LEAD functioned, which was the most enriching experience.
The most exciting thing about the whole program was the number of registrations we received. Our participants were young girls and women aged between 15 to 25 and the responses we received from them during the whole program really validated our efforts and made the event a grand success.
I am really grateful to Women LEAD, the organizing committee, and my fellows for providing me the opportunity to be a part of such an essential discourse."
We welcome you to read more about how COVID has catalyzed us to redefine the way we work, pushed us to redefine how we do business, forced us to internalize, and gave us time to reflect on our vision and mission while giving us the opportunity to assess the impact of the work we do, in our newsletter.
Meet our current leadership trainees here.
All photographs courtesy of Women LEAD Nepal.
LEARN more about Women LEAD's programs here.
SHARE this story with your networks; see menu at top and bottom of page.
DONATE directly to help support our world's next leaders, here.
SUBSCRIBE! Like what you see? Click here to subscribe to Seeds of Hope!