Inspiring Development through Entrepreneurship and Action: IDEA in Rwanda and Uganda
Categorized as: Africa, Education, Girls & women, Grantee, Job Creation, Leadership, Our Partners, Poverty Alleviation, Stories on July 20, 2019. Related Grantee: Idea4Africa.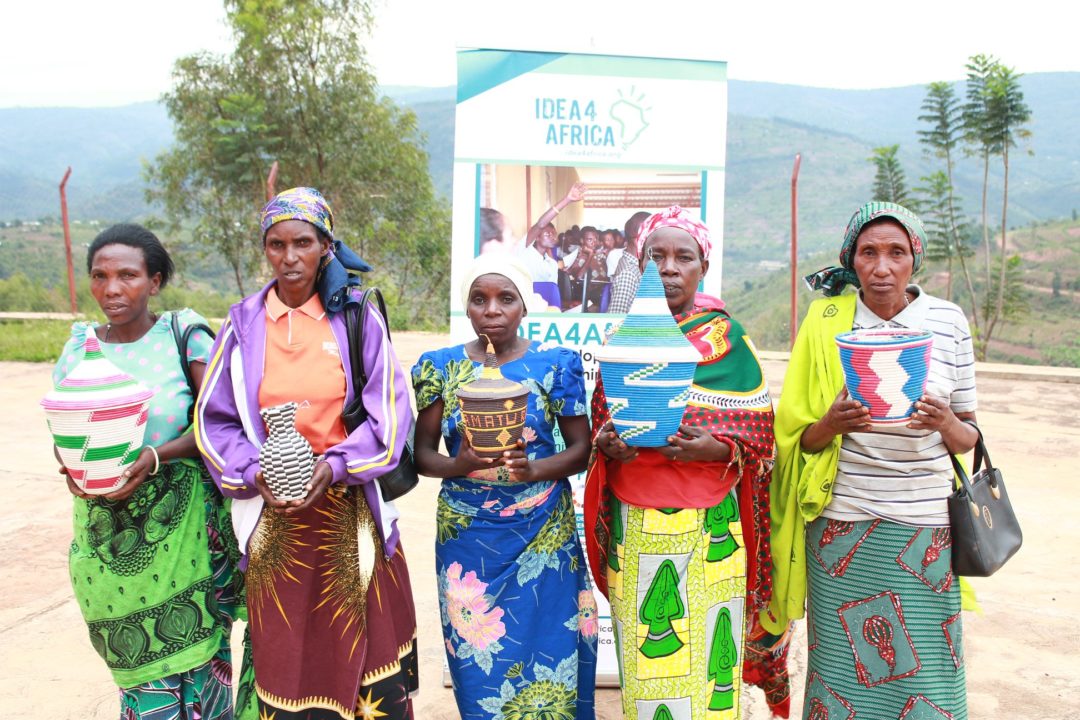 Some incredible women from our Rutunga cooperative who have played an extraordinary role in making change in their community.
Editor's Note: IDEA4Africa is a non-profit organization with the goal of increasing the economic growth in Uganda and Rwanda. They are providing young entrepreneurs with the knowledge and skills they need to put their ideas into action creating an entrepreneurial culture in their communities. IDEA4Africa's work goes beyond teaching basic business skills; they teach a whole new way of thinking enabling people to realize that opportunities are everywhere. They then prepare them to take action on those opportunities. 
As an organization IDEA4Africa is a synthesis of best practices learned over the years on how to teach Leadership and Entrepreneurship skills to both the growing youth sector and to the teachers who are on the front lines.  Their goal is to arm this next generation with the skills to be able to emerge from poverty and become job creators themselves. It's clear the populations in Rwanda and Uganda are far outpacing the jobs available. This next generation need the skills to be adaptable in these uncertain times. IDEA4Africa helps them find these skills.
Skees Family Foundation began working with IDEA4Africa in 2019. The work they are doing in these countries is both incredibly impactful and easily scalable. Their team reins predominantly from the countries they are working in, and the solutions they are finding to the growing problem of unemployment stem from on-the-ground work and research. We love the work they are doing, and how they are doing it!Where others talk about intractable social and economic problems, entrepreneurs recognize opportunities for social and economic change. They develop means to address the problems they see close to home and create solutions and jobs for themselves and sometimes for others as well.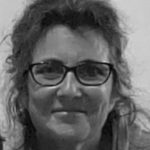 By Sarah Schwartz, Chief Operating Officer of IDEA4Africa
Entrepreneurial activity drives job creation, economic growth, standards of living and community prosperity. We at IDEA4Africa strive to end poverty and immobility by educating all who attend our workshops, clubs and teacher training sessions.
Our numbers speak for themselves. We've been in Rwanda for several years and have educated thousands of young people in our methodology working with high school students, cooperatives and teachers who have the ability to train even greater numbers of students.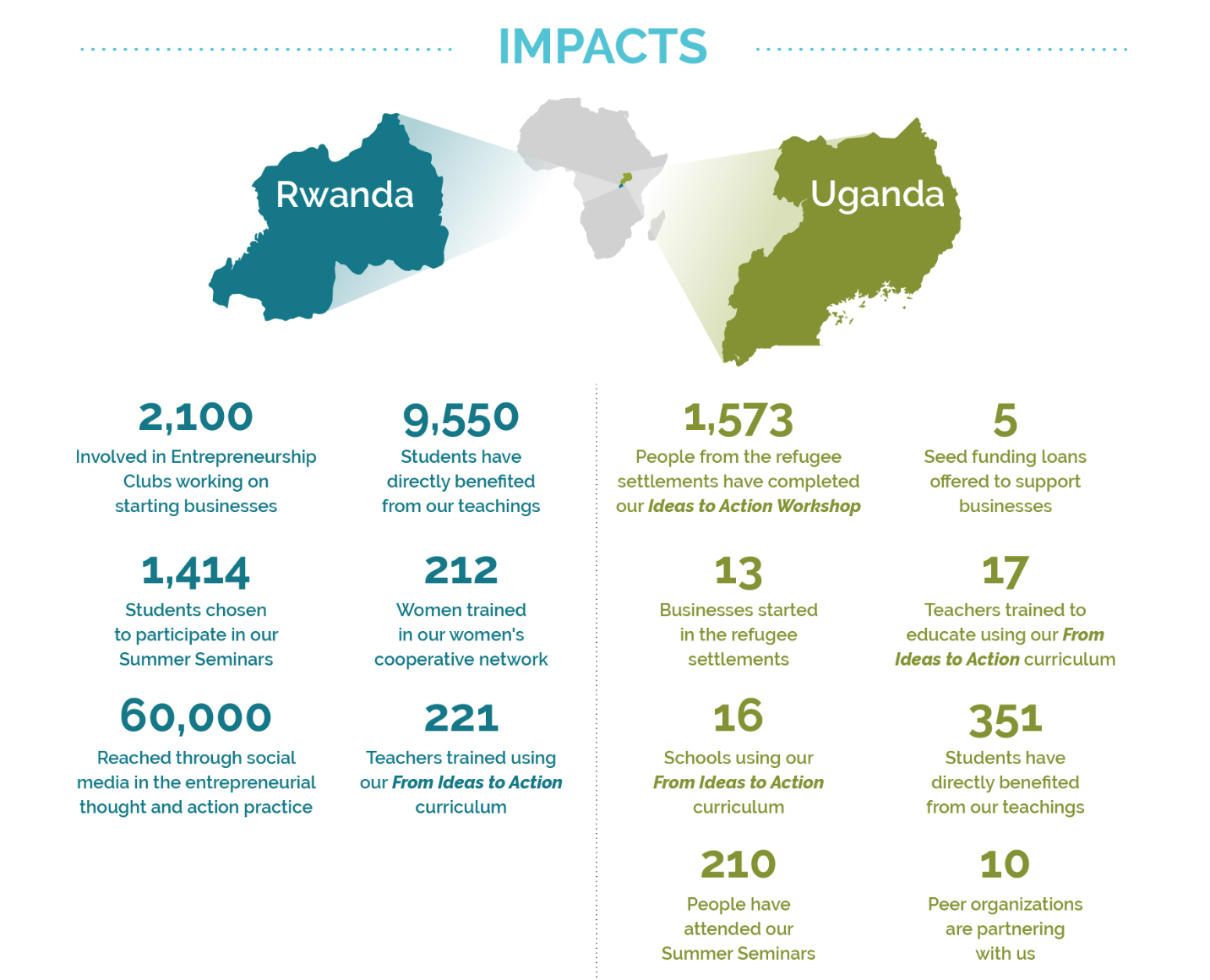 IDEA4Africa's impact in just a couple short years.
In just two years in Uganda, we have made enormous strides working in the refugee settlements. Folks are starting businesses, cooperatives are emerging and getting assistance learning the finer points of running successful and sustainable businesses.
When there are few jobs to be had, everyone must learn to think differently to create jobs as opposed to seeking jobs where they don't exist.
Working in the Schools in Rwanda
We have been working with the Agahozo Shalom Youth Village school for years. They have an Entrepreneurship club that meets every Friday to discuss new venture ideas called the Business Club. "We want to start with the local market, we are trying to know what they need and what we can provide to them. This is how we came up with the liquid soap business because the market is ready for it. We are currently thinking of other businesses like popcorn for students and agriculture projects."

Students from the Agahoza Shalom Youth Village and Notre Dame de Cyteaux who we have been working with over the years. Students from both schools will have the opportunity to join us for our Summer Seminar this year.
Teacher Training Workshops in Rwanda
Our teacher training program enables us to invest in developing the skills of teachers in charge of entrepreneurship clubs around the country. Teachers use our From Ideas to Action curriculum and the IDEA4Africa Toolkit that enhances the national entrepreneurship curriculum. This year we added a Design Thinking component to the workshop which is a practical and strategic process by which concepts are developed. Like all of our teaching it is experiential at its core making it both fun to teach and fun to learn!

Our train the trainer program engages teachers from around the country. Here they are able to walk through many of the exercises they will be using to teach their own students. Investing in these teachers is investing in the lives of thousands of students to come.
Workshops in the Refugee Settlements in Uganda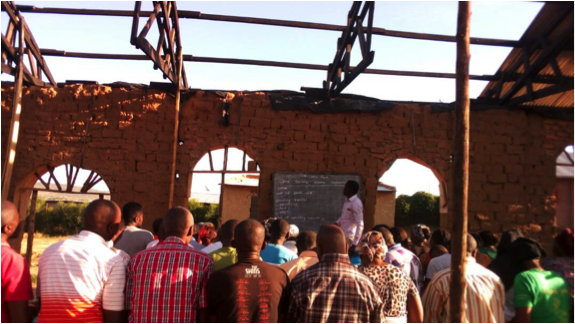 The training in the settlement camps is as large as the number of seats. And if there isn't enough room inside, they use whatever space is available.
The refugee population we are now working with is a bit older and may have had business experience in their past before they were displaced and resettled in Uganda. Their circumstances add another layer of challenges having limited resources and sometimes limited ability to travel to get resources.
But the need is great to be able to create jobs for themselves. And the successes have been enormous!
Just a Couple of Our Success Stories
Meet Delphe
Delphe who lives in the Kyaka II refugee settlement and participated in our training programs in the camp, developed his business plan with the support of our staff. He buys recycled strapping and makes baskets, and has taught two boys to do some of the weaving, creating three jobs in the camp.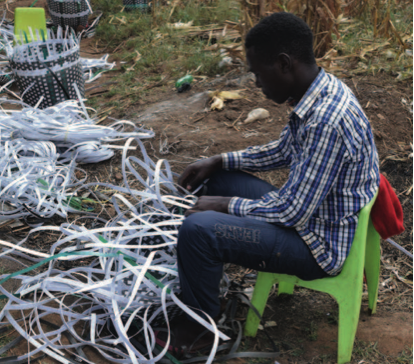 Delphe found an inexpensive source for his strapping in a recycle center in Kampala keeping his costs to a minimum.
Meet Harriett
Harriett attended our trainings and has been supported by us as she grows her business. She is part of a women's sewing cooperative and is excited to be able to work from home to be close to her children.
Harriet is the mother of 5, three biological and 2 non-biological children who wandered to her home escaping abuse from a situation where they worked as house help. Harriet was awarded the sewing machine that she sets up in-front of her house to make and repair clothing. When asked about the toughest challenge, she relayed that getting customers to trust her sewing skills was hard at the beginning, but she is quick to note that consistency of quality was one of the things IDEA4Africa focused on in the Workshops and it was starting to pay off.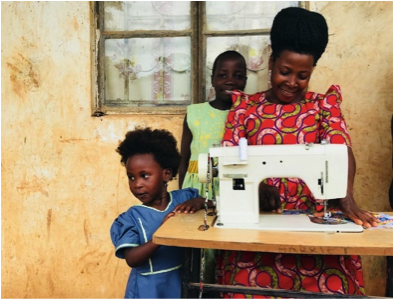 Harriet's next goal is to construct a single room next to her house for a more professional and welcoming environment for her customers.
Our Seed Funding Program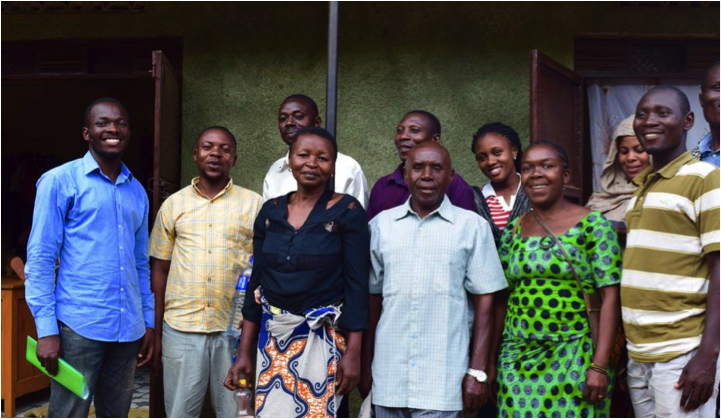 Pictured here are the people to whom the four loans were given.
In April we made our way to the Nakivale settlement camp for the exciting first loan distribution to some of the people we have been working with. Since this picture was taken, we have completed our due diligence process for a few more loans we will distribute. They have already begun the pay back process per their loan agreements.
The Tuherembutho Financial Association
We've extended a loan to this resourceful group who are now functioning as a bank themselves.
This group began with 9 members and the mission of improving the socio-economic conditions of refugees in the Nakivale Refugee Settlement. For 2 years each member of the group contributed $3 per week to the fund. Participants saved money by doing casual labor in the markets and farming on their small plots of land allocated by the UN.
Last year, all members of the group attended IDEA4Africa's Entrepreneurship Workshop. Having been encouraged to consider other ways to expand their savings group,  they spent the next 12 months educating other member of the community about saving, encouraging them to join, and creating systems to guide the entity.
This February, the group opened their "mini bank" and are now providing loans to small groups. They have created 21 savings cells of 6 people per cell that saves up to $3.00 week. This is an insignificant figure for the developed world, but for people living in the refugee camps this change in their mindset to set aside money each week is huge.
All photos were provided by IDEA4Africa.
LEARN more about IDEA4Africa here.
SHARE this story with your networks; see menu at top and bottom of page.
DONATE directly to help support IDEA4Africa here.
SUBSCRIBE! Like what you see? Click here to subscribe to Seeds of Hope!