Bean Voyage: Womxn Powered Coffee
Categorized as: Education, Girls & women, Grantee, Job Creation, Latin America, Our Partners, Poverty Alleviation, Stories on July 6, 2019. Related Grantee: Bean Voyage.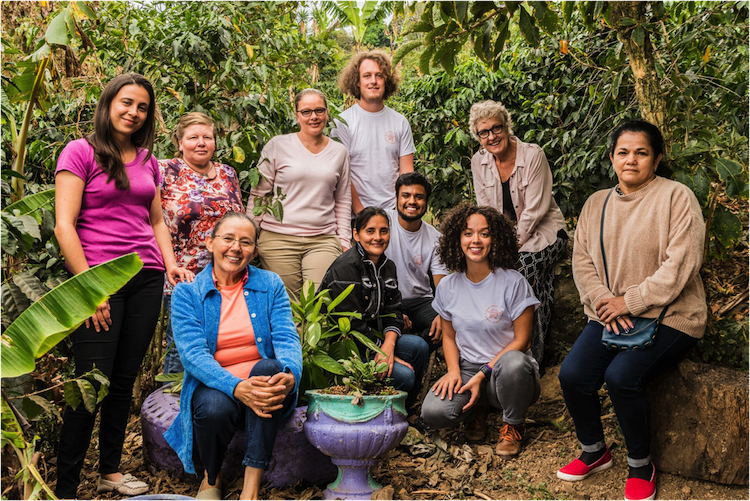 ASIPROFE is a new group that joined Bean Voyage's program in 2019. They're an association working to promote sustainable and higher equality coffee in the Asseri region of Costa Rica.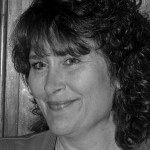 By Shelly Skees, Skees Family Foundation Secretary
Editor's note: It truly is a small world! Shelly, board secretary, was born in Richmond, Indiana, where the cofounders of Bean Voyage, Sunghee Tark and Abhinav Khanal, attended Earlham College. She also has a longtime friend who volunteered at the college after retirement. This friend put a post on Facebook about Bean Voyage, and voila, here we are. SFF couldn't be happier to have found them. We offered them a seed grant in 2019 and are excited to see how they grow.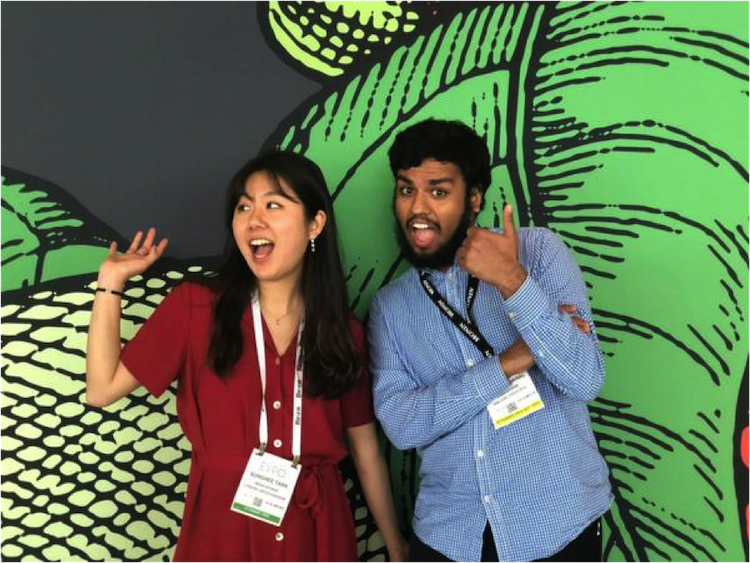 Co-Founders Sunghee Tark, (l) and Abhinav Khanal, (r) at the Specialty Coffee Association Expo in April, where Sunghee was awarded the prestigious Re:co Fellowship.
Bean Voyage became a spark of an idea toward the end of the year in 2014 when Sunghe and Abhinav were studying at Earlham College in Richmond, Indiana. They went to Perez Zeledon, Costa Rica to organize workshops for the La Ribera Women's Association. They shared meals and stories with smallholder womxn in the region who were heavily involved in coffee production.
The story goes like this: "During one of our conversations, we asked them, 'What does coffee mean to you?' Their answers were 'trabajo' (hard work), 'dinero' (money), and 'forma de vida' (form of life). As coffee lovers, who often associated coffee with words such as freshness, passion, energy and a morning ritual, we were shocked to learn that coffee producers were facing dreadful economic conditions."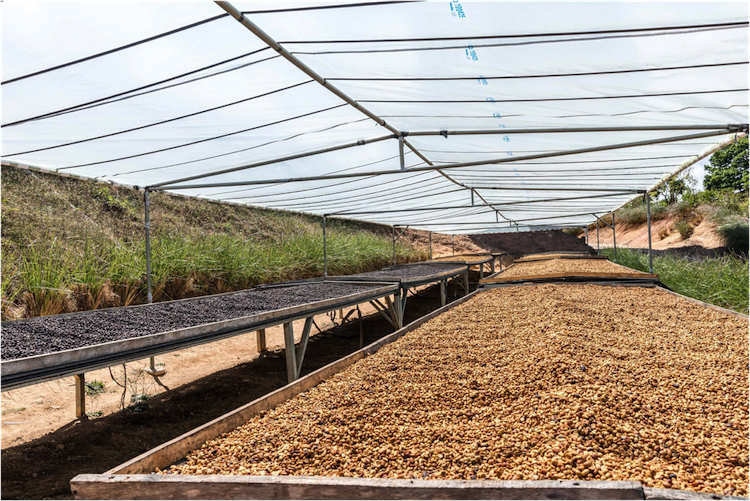 Coffees during the post-harvest season being dried. The coffee on the left side is a natural process, and the coffee on the right side is a honey process. Learning about these different processing methods can give you an upper hand as a producer, because you can specialize in one or two methods that the market is really interested in buying.
From there, they developed a well-researched and impactful business model. Their research showed that coffee farmers earn less than 10% of the global coffee sales and that womxn make up around 70% of the workforce on coffee farms, but earn almost 40% less than their male peers and face gender-based bias.
From this research Bean Voyage was launched in 2016, after Sughee and Abhinav completed college. The Bean Voyage mission is to provide training and market education and access to smallholder womxn coffee producers so they can drive their communities towards a sustainable future. From this mission they have very successfully impacted almost fifty smallholder womxn, have a 200% increase in coffee revenue due to improved quality and direct market access. There is also a 1:5 Social Return on Investment (SROI), which means that for every $1 spent, they are able to generate 5x greater economic and social impact in the community they are working.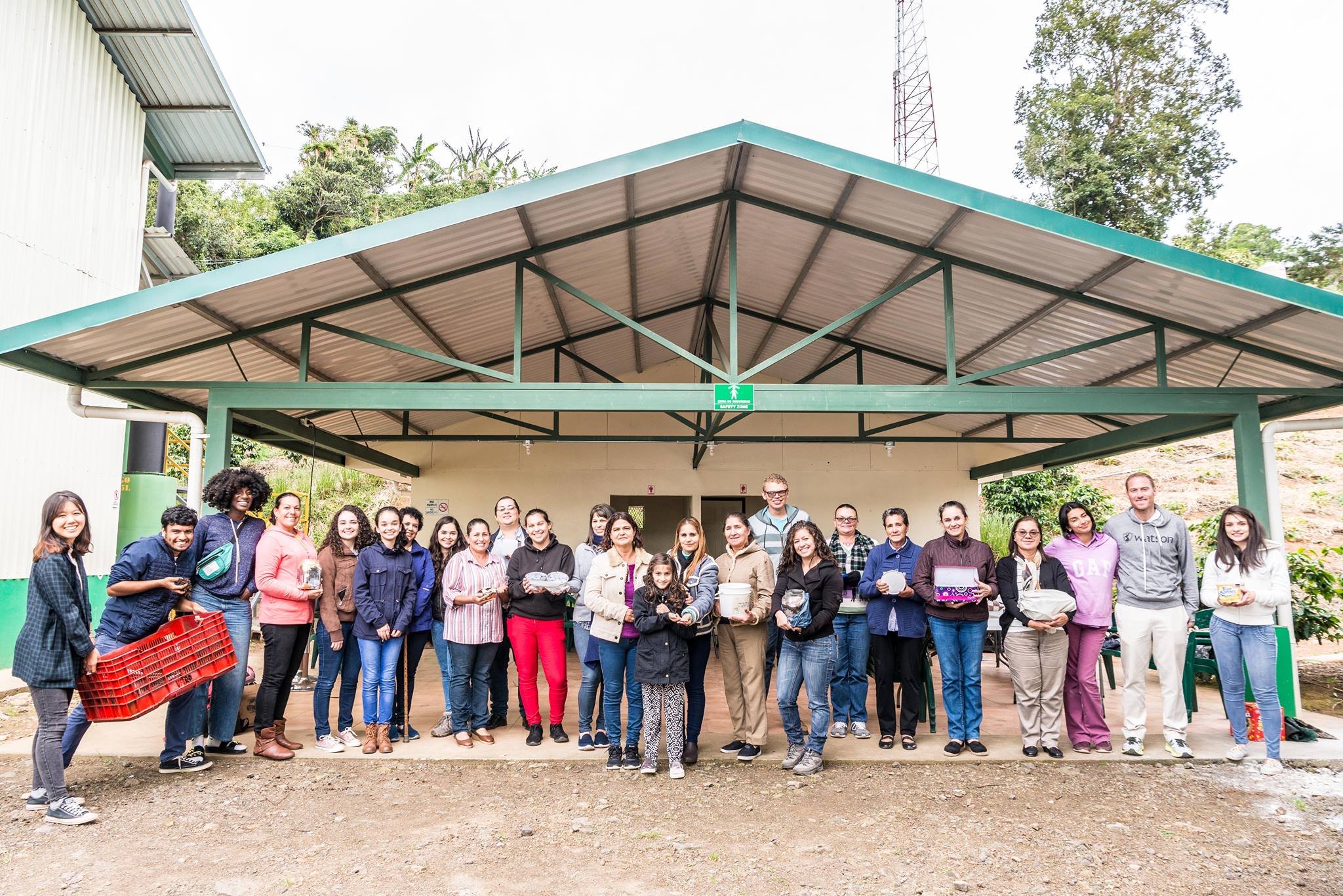 The first CareTrade program with the mission to provide training and market access to smallholder womxn coffee producers so they can earn a better income, support their families through coffee, and lead their communities towards a sustainable future.
The first initiative developed by Bean Voyage is their Care Training Program. This is for established growers to provide them with a holistic curriculum built on three pillars: Economic Development, Environmental Protection and Gender Justice. It's an intense one year program that includes conflict management and resolution, financial planning and budgeting, vermicomposting and soil protection, adaptation to climate change and plant diversification, processing methods and fermentation, and roasting and cupping.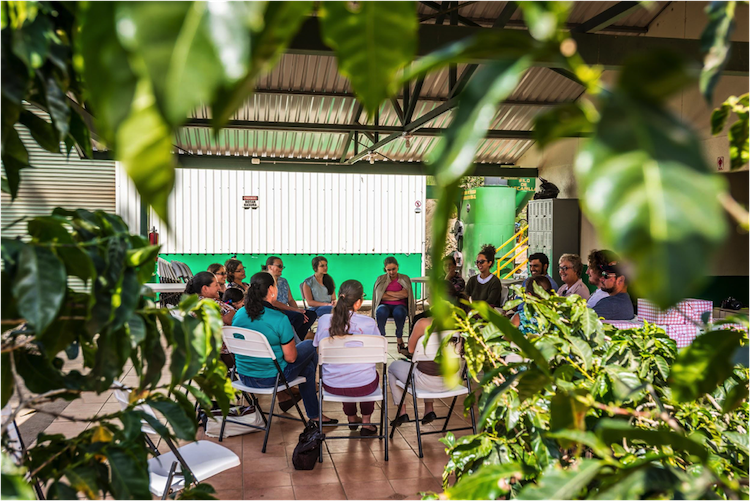 Follow-up training session held for the 2018 Care Trade graduates. After a full year of training, the groups meet together to continue sharpening their skills and continue forming their groups.
Their most recent program is The Care Fellowship Program, which will last six months and will include 12-20 students from ages 18-30. The selection criteria include a basic knowledge of coffee, motivation, a willingness to participate in community development after successfully completing the program, and, most importantly, the time commitment and availability to attend all of the workshops and classes in the six month course. The curriculum consists of a combination of hard and soft skills workshops and these workshops are interspersed with various speakers sharing their experiences and advice. This program illustrates to the younger fellows that there are alternate options available in the supply chain besides just "farming coffee."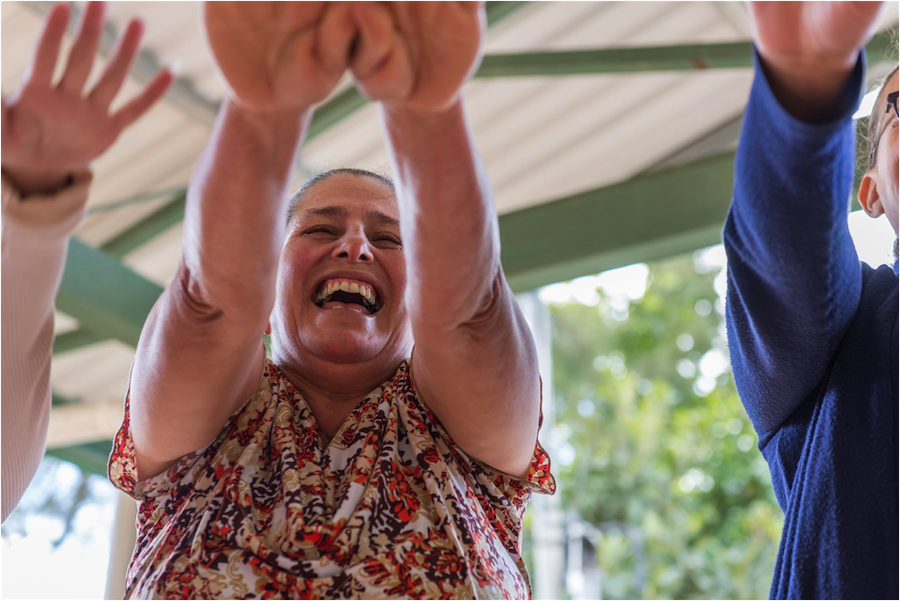 Bean Voyage loves games! This is one of our activities from the Care Trade training. 
Bean Voyage has successfully graduated their first Care Training Cohort in 2018, hired their first Country Manager, Adriana Vasquez Rodriguez, and are currently launching their Care Fellowship Program this year.
Bean Voyage is currently facing some challenges in understanding the retail model and how to expand successfully, yet safely. They feel they need to focus on establishing a strong sales model in Costa Rica. Abhinav feels that the growers are not equipped to sell their coffee after they complete the training program because the organization needs to find a balance between the training program and market outreach. They have launched a nationwide campaign to recruit hotels, restaurants, and retailers to sell Bean Voyage coffee on their shelves.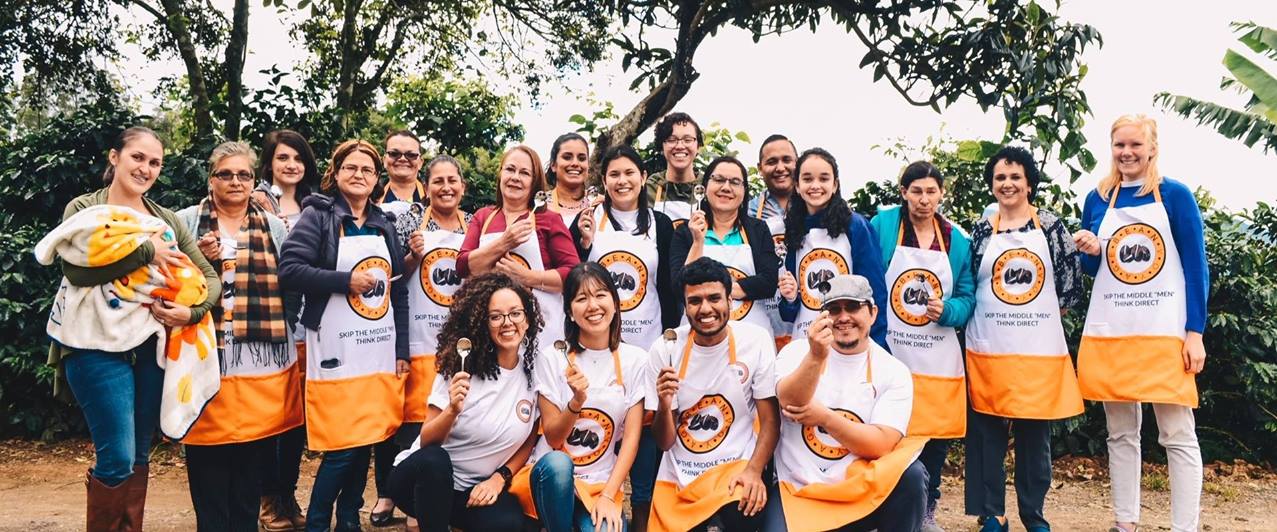 Some of the Bean Voyage crew!
SFF had a "virtual site visit" recently with Abhinav and Adriana, where Abhinav was asked what success looks like to him in a few years. Abhinav said that the farmers are at the center of all that Bean Voyage does, and if the farmers have an increased income level and they are making a profit selling their coffee, then they have succeeded. We can't wait to watch!
All pictures obtained via Bean Voyage.
LEARN more about Bean Voyage here.
SHARE this story with your networks; see menu at top and bottom of page.
DONATE directly to help support Bean Voyage, here or directly BUY coffee here.
SUBSCRIBE! Like what you see? Click here to subscribe to Seeds of Hope!