Women LEAD: They OWN IT
Categorized as: Asia, Education, Girls & women, Grantee, Leadership, Our Partners, Poverty Alleviation, Stories, Youth & Tagged as: Women LEAD on April 14, 2018. Related Grantee: Women LEAD.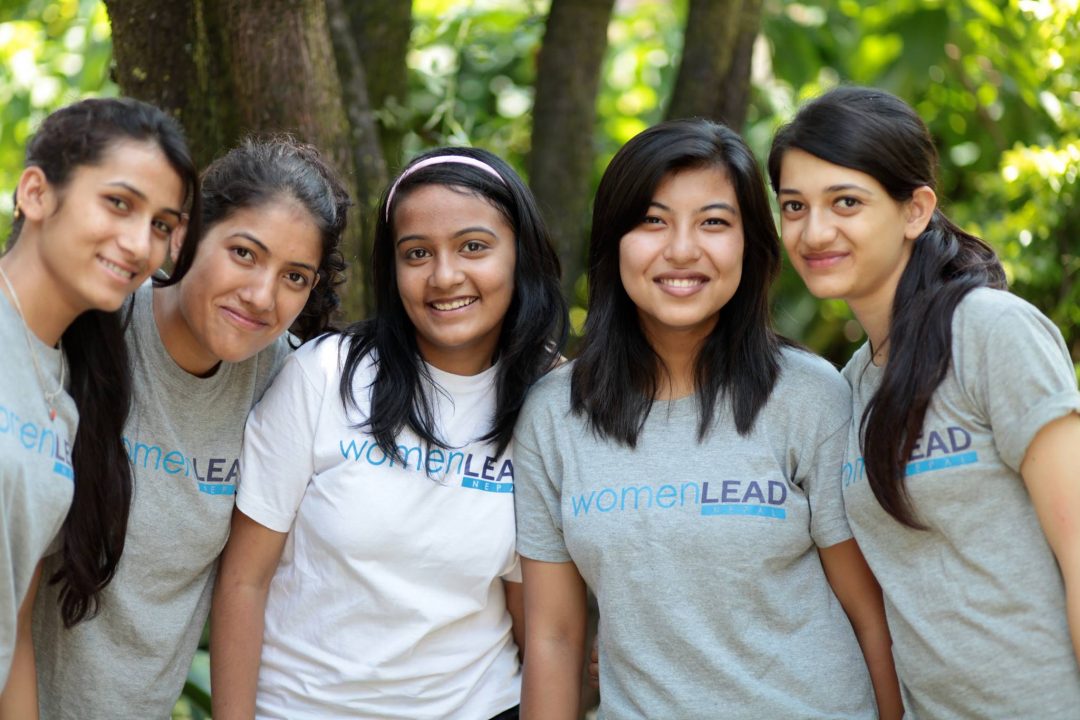 Women LEAD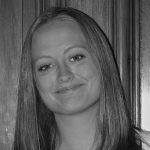 By Brienne Skees, Program Officer and VP of Research and Data Management
We at Skees Family Foundation are always looking for new nonprofit stars that work to alleviate poverty through education or job creation. We were so thrilled when Women LEAD crossed our path, because here, you get a bit of both! If you've never heard of this amazing up and coming nonprofit, here is what they do.
Women LEAD works to empower young women in Nepal to become leaders and changemakers in their schools, communities, nation, and world 
The LEAD Course trains 30 young women annually, who then in turn train another 450 girls and boys in their schools and communities using the tools and resources provided by Women LEAD through the School Leadership Program. Their programs impact a total of 480 youth per year. Thus far, their programs have directly trained over 400 young women leaders and impacted over 1,500 youth in Nepal.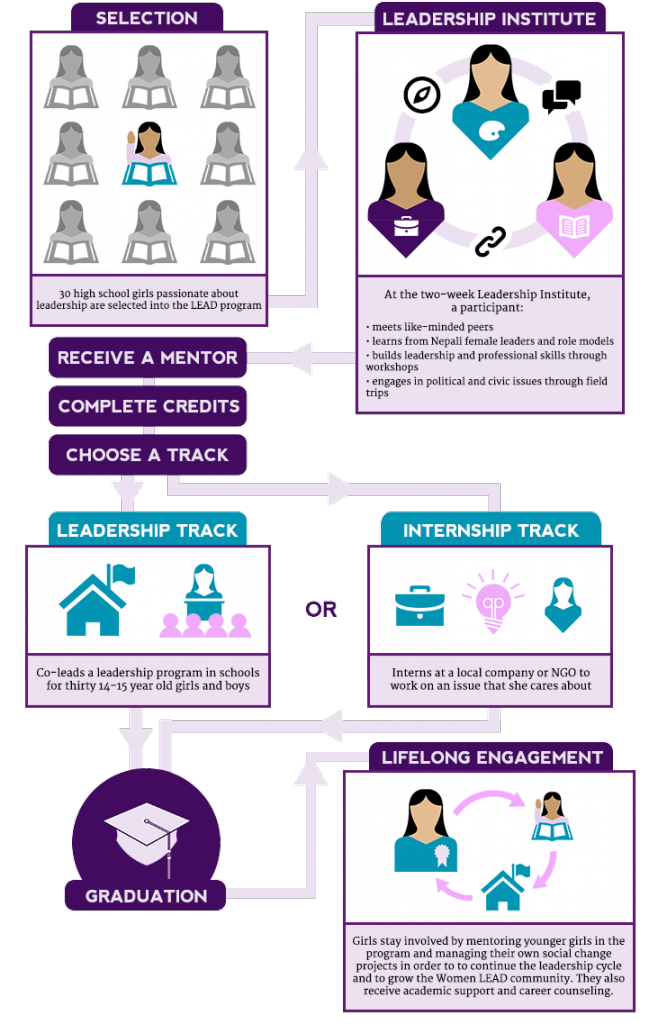 Women LEAD program map
In addition to this annual course, in 2017 they added a very successful initiative: the Young Women's Political Leadership Institute (YWPLI). The YWPLI is an intensive program that teaches young women how political leadership can be used to create positive changes in society. The program starts with a week of skills-building workshops, where participants gain foundational knowledge about Nepal's democratic system and the political processes in the country. After a week of trainings, fellows volunteer with a candidate during the campaigning period, where they have the opportunity to see the electoral process up close. They are continuing this initiative in 2018, with high hopes for a successful year.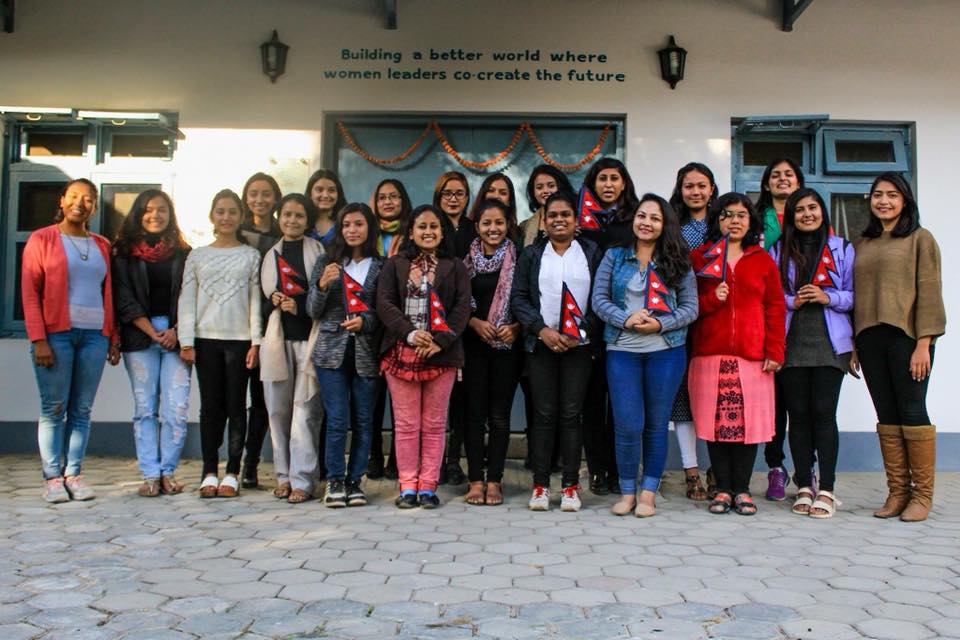 2018 Young Women's Political Leadership Institute participants
Their most recent accomplishment, though, was their extremely successful OWN IT Nepal Leadership Summit, which took place in March, 2018. YWPLI participants and Women LEADers collaborated and organized this summit to celebrate International Women's Month.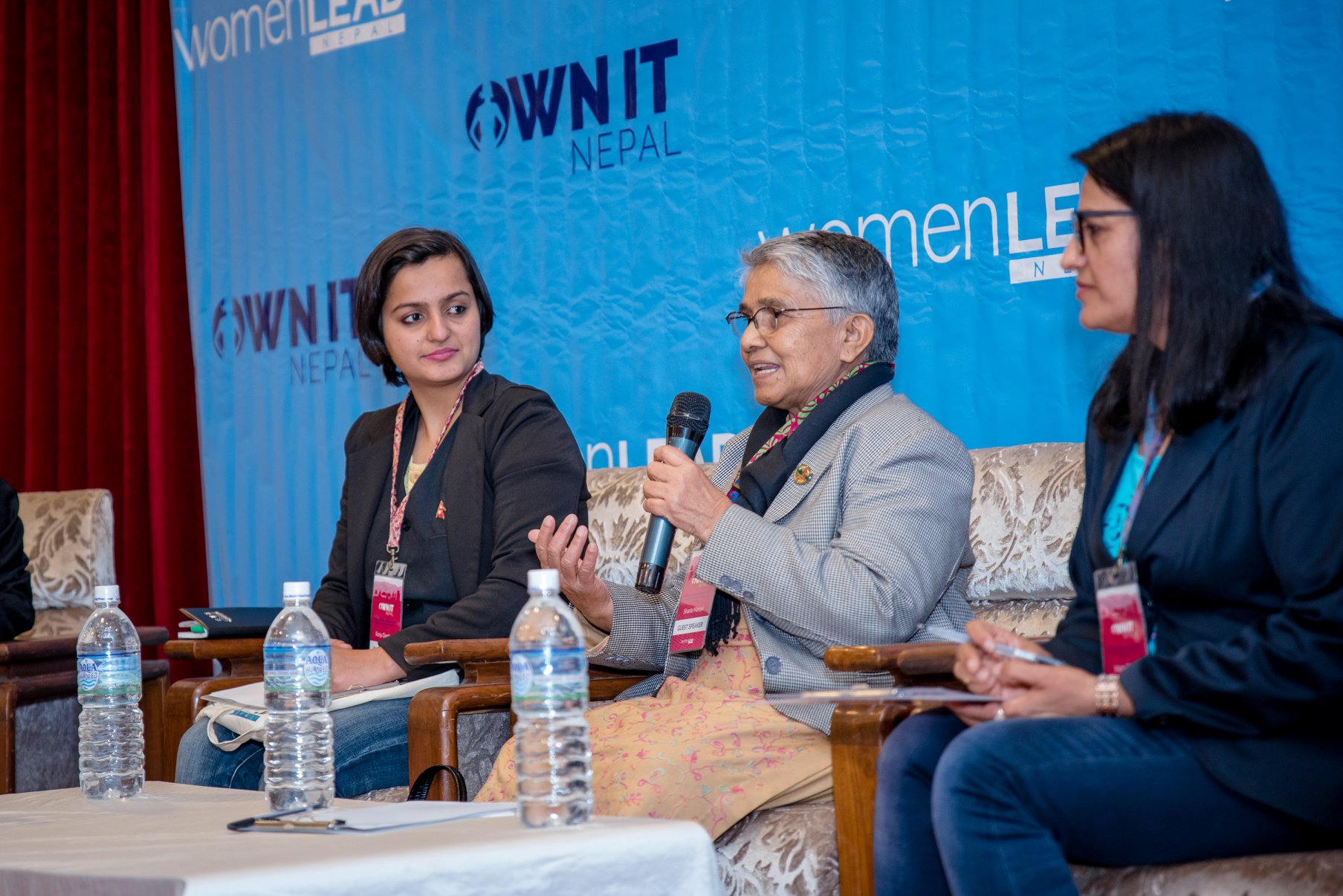 Discussion panel at OWN IT Nepal
OWN IT Nepal sought to bridge the gap between Nepali female leaders of the 21st century and the young women who aspire to be like them by producing accessible events for all demographics. More than 250 youth came together to talk with and learn from current female leaders. You can read more about the summit and topics of discussion here.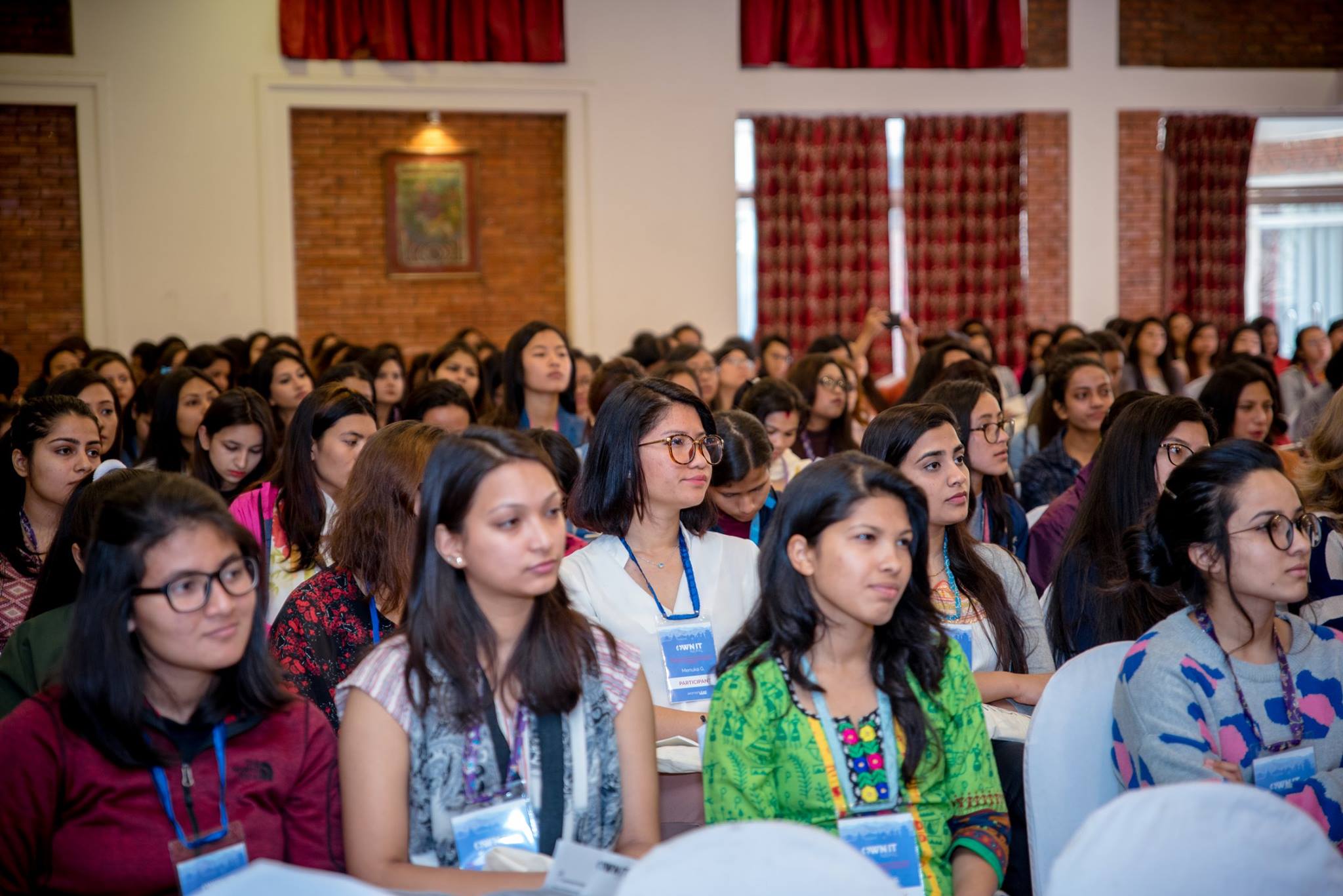 Many youth gather to listen to inspirational female leaders
Women LEAD has made considerable strides for women in Nepal in just a few short years. They have grown immensely and their success has come as a result of tremendous effort and dedication to promoting women leaders. We consider ourselves so lucky to be working with such an impactful group, and we look forward to seeing what they will do next!
All media content was obtained from the Women LEAD Facebook page and website.
LEARN more about Women LEAD Nepal and their mission to create thoughtful, effective leaders here.
SHARE this story with your networks; see menus at top of page and below this list.
DONATE directly to help young women become leaders and changemakers, here.
SUBSCRIBE! Like what you see? Click here to subscribe to Seeds of Hope!