To Our Partners in Haiti, Hope is a Verb
Categorized as: Caribbean, Education, Girls & women, Grantee, Leadership, Our Partners, Stories on October 23, 2021. Related Grantee: Anseye Pou Ayiti (Teach for Haiti).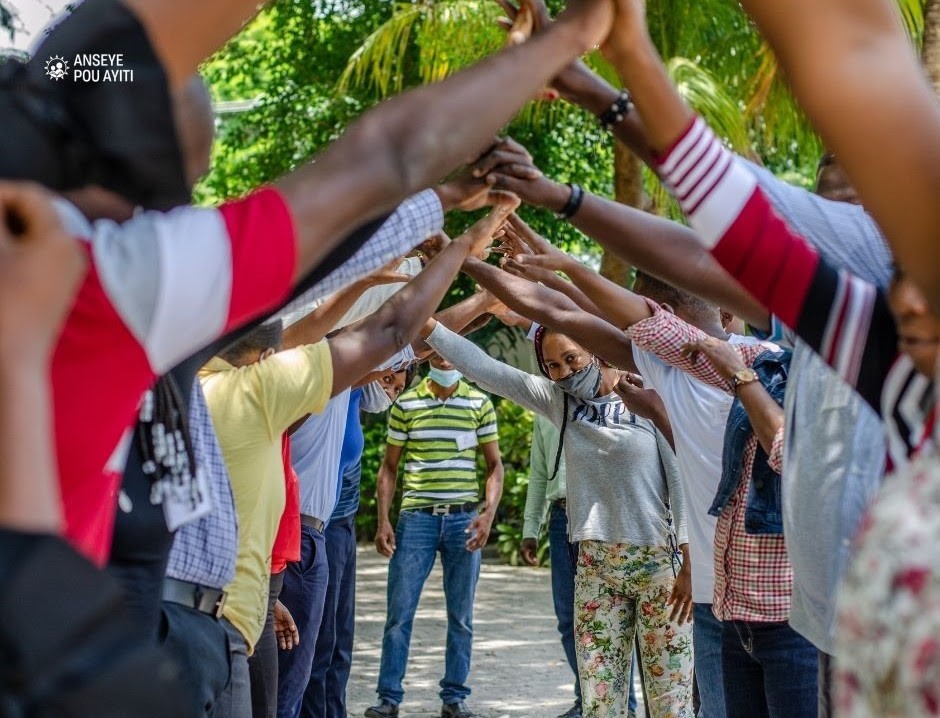 Editor's Note: As the rest of the world looks on, the people of Haiti face challenge after challenge, from political unrest to natural disasters to the continued disruption of the pandemic. Yet one thing is for sure: community and solidarity are in the DNA of the Haitian people. The newsfeed does not reflect the true nature of Haiti, the first country to abolish enslavement, and the only free, independent, black republic in the Western Hemisphere since 1804.  Since getting the opportunity to visit some of our partners in Haiti back in 2018 and having had the honor to witness firsthand the national pride and strength of community in the people I met, I have continued to watch closely how time and again, the Haitian people push back against corruption and stand together as peace makers, solution bearers, and justice seekers. To better understand the historical context of Haitian struggles, this CBS video (start at 1:55), and this video from CNN explain it well. I would encourage our readers to explore this beautiful country's complex story.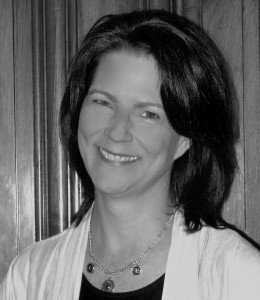 By Sally Skees-Helly, Director and CFO
Anseye Pou Ayiti: Exemplifies Resilience and Relentless Activism
Our long-time partner, Anseye Pou Ayiti, "envisions an education system in Haiti that affords all of the country's citizens their human right to a high-quality education. APA works with Haitian communities to create a network of civic leaders and build an equitable education system based on shared history, values, and vision."
Throughout the past year and a half, APA continued to invest in local civic leaders for educational justice. Despite the ongoing political and economic challenges, APA applied their mindset that "hope is a verb" and moved forward with all three new 2021 cohorts of their fellowship programs, with thirty-five teacher-leaders, twenty school leaders, and thirty parent-leaders. And once again, despite the pandemic, the students' academic results for the 2020-2021 school year were double the national average, now five years running.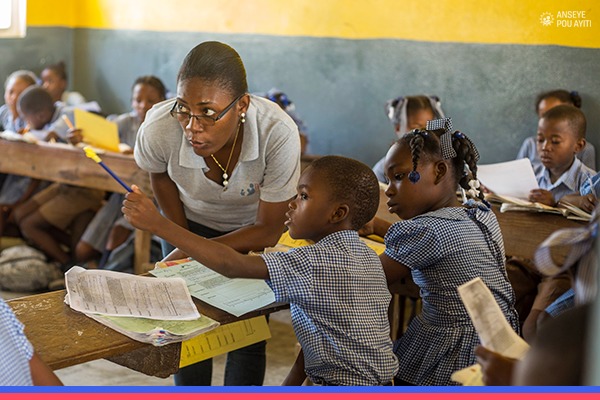 They have continued to take a very local approach in their leadership development efforts, including exploring hybrid learning and virtual workshops amidst where necessary, respecting public safety measures due to Covid-19.
But APA's involvement in their cohort training doesn't end upon the graduation of the members of a given cohort. They launched the "Solisyon Yo Posib" (Solutions are Possible) video series, including the video below on parent mobilization, explaining how APA believes in the integral involvement of students' parents in their education and in the community.
APA also completed their inaugural Entrepreneurship Pitch Competition to help launch alumni ambassadors' business ventures. Meanwhile, eleven alumni ambassadors will work in partnership with the Ministry of Education as coaches in eighteen rural school communities to integrate APA's approach to coaching and community mobilization. In addition, in building out the alumni's skills in a practical way, they just added an intensive first aid/CPR training with the local experts "Aji Pou Sove Lavi" (Act to Save Lives).
APA continues to gain global attention, as one of the twelve finalists for the prestigious 2021 WISE Awards, and founder and CEO Nedgine Paul Deroly was invited to speak about APA's work at the 2021 Innovations in International Philanthropy Virtual Symposium in September.
APA is just one organization who is continuing to build on the power and potential of the Haitian people that goes beyond the headlines, standing on a firm foundation of community-led solutions, steadfast activism and above all, hope.
Photos and video courtesy of Anseye Pou Ayiti.
LEARN more about Anseye Pou Ayiti here.
SHARE this story with your networks; see menu at top and bottom of page.
DONATE directly to Anseye Pou Ayiti here.
SUBSCRIBE! Like what you see? Click here to subscribe to Seeds of Hope!