KadAfrica: Understanding Trauma
Categorized as: About us, Africa, Education, Girls & women, Grantee, Job Creation, Leadership, Our Partners, Poverty Alleviation, Stories on April 30, 2022. Related Grantee: KadAfrica.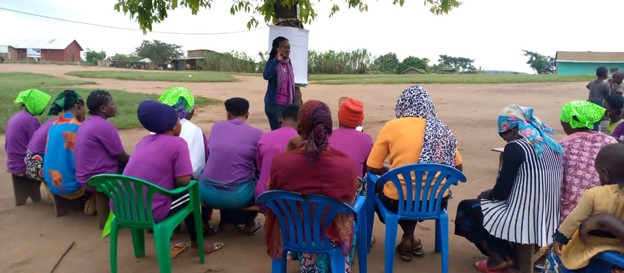 Photo Courtesy of KadAfrica-Training session
Editor's note: SFF began working with KadAfrica in 2019 as a new seed grant partner. They have done a fantastic job of "pivoting" through the COVID19 Pandemic and in spite of those obstacles, have endured, and even flourished.
KadAfrica envisions an equal world in which rural smallholder farmers thrive. A world where both men and women farmers live prosperous, and healthy lives. KadAfrica is the alliance of a business and a non-profit. They are located in western Uganda and they teach young farmers how to grow, harvest, and prepare dragon fruit and fruit juice. Here is an update on their most recent expansion program and what they discovered.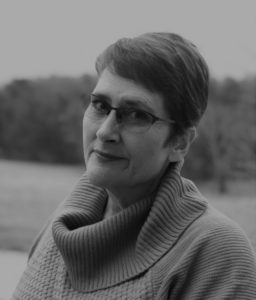 By Maria Kjær, Program Director at KadAfrica (L) and Shelly Skees, Secretary of Skees Family Foundation (R)
Reaching HER: Empowering Refugee Communities Through Education to Achieve Gender-Equal, Safe, and Resilient Livelihoods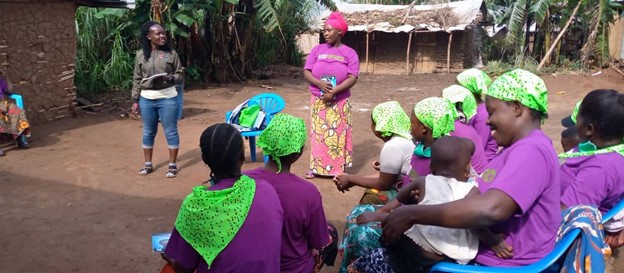 Photo courtesy of KadAfrica-Interactive group session
As an example of their ability to pivot, they began sharing their programs within refugee settlements to help empower adolescent girls and young women, who are among the most marginalized populations and increasingly susceptible to various forms of gender based violence. Working closely with young women within Kyka II settlement and host community KadAfrica found that the young women's challenges of limited access resources and earning capacity, the poor living and working conditions and challenges to cultural, religious, and gender identities, were stressors that affect their mental health and well being. KadAfrica developed a program to address these issues  and to give these girls and young women safe spaces to openly talk about their experiences and receive tools for mental health management.
They are currently piloting a program that will concentrate on a holistic, wraparound approach to safe, gender-equal livelihood creation for refugees. The project involves a 3-phase gender sensitive training approach to facilitate mental-health outcomes. This includes a unique support system designed to create a community and a safe space with personal accompaniment for women to increase mental health management. The wraparound system includes three service delivery mechanisms that engage key stakeholder groups:
Interactive workshop sessions via beneficiary groups. Groups are formed as the entry points to facilitate community building and accountability. Each beneficiary group also forms a women's savings group.
Continuous close accompaniment of beneficiaries. Local staff provide group accompaniment for beneficiaries to support knowledge uptake, encourage self-efficacy, and drive retention.
Wider community engagement. Community events are held during the program. These sessions promote understanding and acceptance of program objectives, ultimately increasing positive perception of the program within the community.
They are also offering Gender-sensitive training that is delivered in three phases:
Phase 1 – Powerful Beginnings: Establishes group dynamics to enable a positive learning environment and support mental wellness. Session topics cover: confidence, self-esteem, self-awareness, conflict management, strengthening mental wellness, and introduction to savings.
Phase 2 – Building the Foundation: Through rights-based training, beneficiaries increase their knowledge and improve the needed skills for business creation. Session topics cover SRHR (Sexual reproductive and health rights), business basics, and mental health management.
Phase 3 – Take Action: Empowering beneficiaries to put into action the knowledge and attitudes they have gained during phase 1 and 2. Session topics cover facilitation of entrepreneurship, advocacy, and business coaching.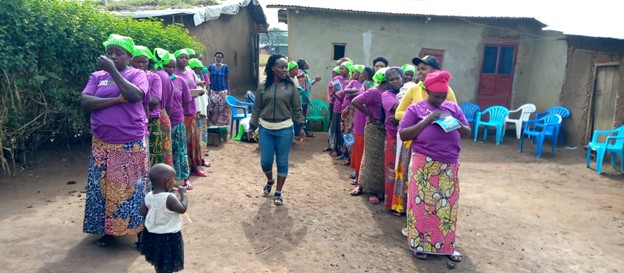 Photo courtesy of KadAfrica-Election of Saving group leader
The program is being tested with 101 young women from the Kyaka II refugee settlement in western Uganda. They aim to prove their program initiatives are successful by measuring three outcomes:
Participating women will experience more equal participation with men as household decision-makers

These young women will develop confidence in voicing their opinions within their household, and will be asked their opinion on all matters to do with said household, i.e. health, work, Income, household purchases, daily expenses, family, education.

Participating women will gain access to livelihood opportunities

These women will know how to budget with their own money; actively participate in savings cooperatives, create a business, and if applicable, have made an initial investment in starting their business (i.e. time, partners, financial capital)

Participating women will have improved mechanisms for mental health and trauma management.
This project began in March 2022 and will last for eight months.
All photos were provided from KadAfrica.
LEARN more about KadAfrica here.
SHARE this story with your networks; see menu at top and bottom of page.
DONATE directly to help support KadAfrica here.
SUBSCRIBE! Like what you see? Click here to subscribe to Seeds of Hope!