It's Up to Me to Speak My Father's Last Words
Categorized as: Stories on November 15, 2012.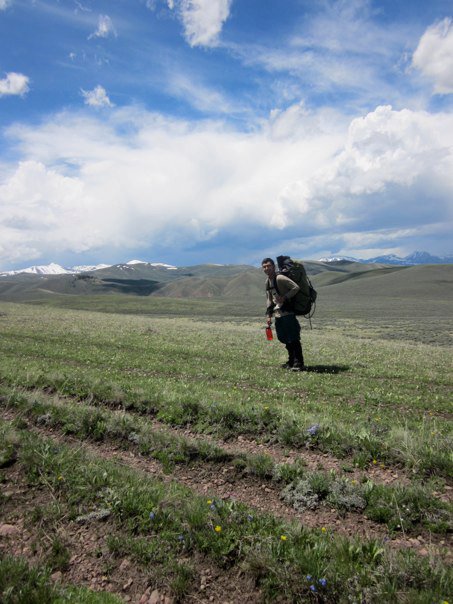 Photos courtesy of Summer Search.
Editor's note: Aaron, a high-school senior from a low-income, single-parent, Mexican-American family, had enough resilience and altruism to qualify for Summer Search, a four-fold program of (1) year-round mentoring, (2) summer leadership and education adventures, (3) college and financial aid advising, and (4) college and alumni support. 
Founded in 1990, Summer Search has served 4,207 low-income students in seven branches across the U.S. Their peers have a high-school graduation rate of 71% to Summer Searchers' 99%, and a college-graduation rate of 9% to Summer Searchers' 85%. The Skees Family Foundation was honored to seed-fund Aaron's Silicon Valley branch, which currently enrolls 217 students. With funding, they hope to reach hundreds more.
Guest post by 17-year-old Aaron tells the story of how he was orphaned at 14 and quickly became the man of the family. He recalls yearning for his dad, sinking into sadness, and then pulling himself up toward his life goals—with a little help from Summer Search.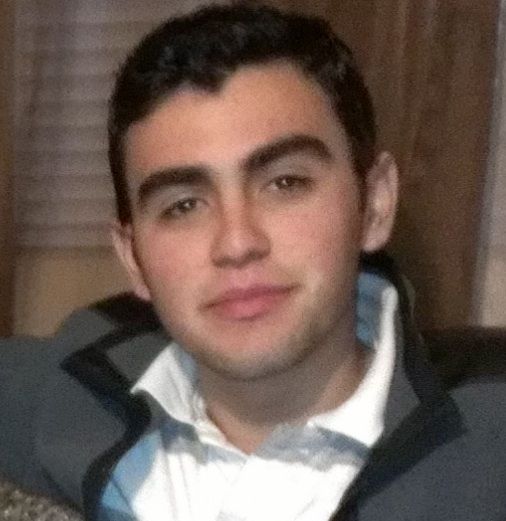 by Aaron from Summer Search Silicon Valley
It was just three years ago, in May 2009, that I felt a very eerie feeling as my dad gathered us around to tell us a few words. I kind of knew what was going to happen at that point.
To my mother he said, "You will have to become a mother and a father, honey, but I trust you in your parenting."
To Jesse, my youngest brother, "You have to be more compassionate; don't let anger control you."
To Eloy, my middle brother, who was overweight at the time, "You have to eat healthy and exercise, I am worried about your health."
Then his eyes met mine. Everything about that moment was confusing. I can remember the dark lighting and a shadow covered his eyes. What was he going to say? "Aaron…" and then he nodded. I have no clue what that meant. Until this day I try to guess what his final words to me might have been. When I feel depressed, I feel like they would've been negative because I hadn't been the most influential big brother. Other times, I feel like they would've been positive, like there was nothing to fix, and that I was turning out all right. I haven't felt at peace with myself because of this constant duality.
He died two days later.
"Before my dad's illness, I was a lucky kid."
Before my dad's illness, I was a lucky kid. There was peace in my family and love between my parents. My dad, a person I always looked up to, adored and always sought support from, ended up with cancer. I was only thirteen when I heard this and I didn't really know what cancer was or what it did. Soon my strong, healthy father turned appallingly skinny: and I think that's what scared me the most. I don't remember my personal life very well that year, just the last moments with him.
Having friends helped, I guess. They were there for me, but I hardly talked to them about the tragedy. My mom seldom talked about him as well, and so the subject was set to the side.
Going into high school that year, I didn't really have a vision or perception on who I was becoming and how I wanted my life to be. I didn't feel passionate toward anything; actually, I didn't feel much of anything at all. By sophomore year, however, I started noticing symptoms. Sometimes, I felt blue while other times I couldn't clear the knot in my throat. I found it hard to concentrate on my schoolwork and I knew I wasn't happy. Even when I stood among people, I felt lonely. I felt like going home to my pillow and crying.
"Even when I stood among people, I felt lonely."
Since I'd never really talked about my dad, in my first Summer Search interview it felt demeaning when they asked me questions about him. However, I took the time to consider their tone and saw their interest. Sure enough, I soon felt the scalding tears and let go in that first interview. I felt all that weight I had been carrying melt through my body in the form of tears. It was a relief! I also felt ashamed for not honoring my father, trying to forget about him by distancing myself from others and from my memories.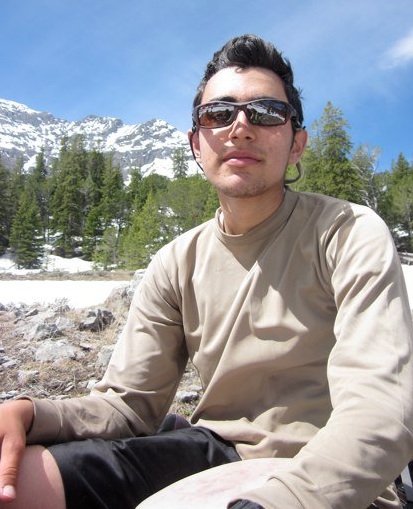 I face myself in the wilderness in the mountains of Montana.
My first Summer Search trip was with NOLS, National Outdoor Leadership School in the Teton Valley. I spent three exceptional weeks backpacking the beautiful Montana mountain range and a daring week rafting the Wallowa and Grande Ronde River. NOLS helped me with my problems back at home; all the hardships I faced in the mountains could be applied in my everyday life back in Hayward, California.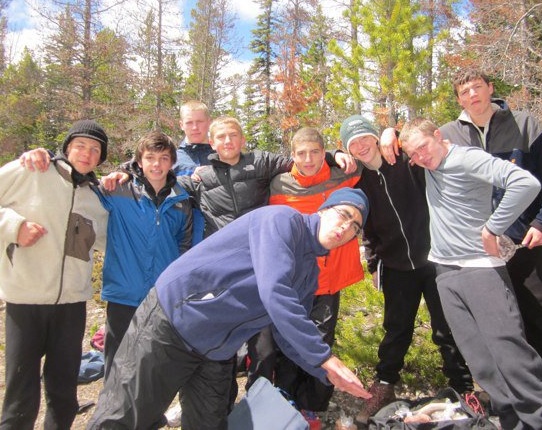 With my NOLA group, goofing around at our campsite.
After my trip, my check-in calls with my Summer Search mentor became more natural. Whether I'd had a tough week or not, the calls soon became a positive comfort to me. I put my faith into those calls and that process. They also prepared me for my next big step: my second trip.
The second summer, I took an academic leap and went to Brown University. I was so nervous taking a course at such prestigious college. The culture and atmosphere were definitely something I wasn't used to. I'd come for a three-week course in psychology and human behavior. I felt inspired and excited to be there.
I met so many people from different regions and backgrounds, but at first it seemed I was alone. I was a little surprised at the lack of Mexican culture on the East Coast, and I sure didn't see any people of my ethnicity in Providence, RI.
I also had trouble with the new academic environment. My class in particular had a lot kids from New York and kids who went to private schools. The background knowledge they had was way more extensive and intellectual compared to mine. I've never heard of Pavlov's dogs and barely heard of Freud. It was overwhelming! Nonetheless, I found my group of friends and ventured into the college world, beginning to feel like a college student. Now, I can't wait to be an official one!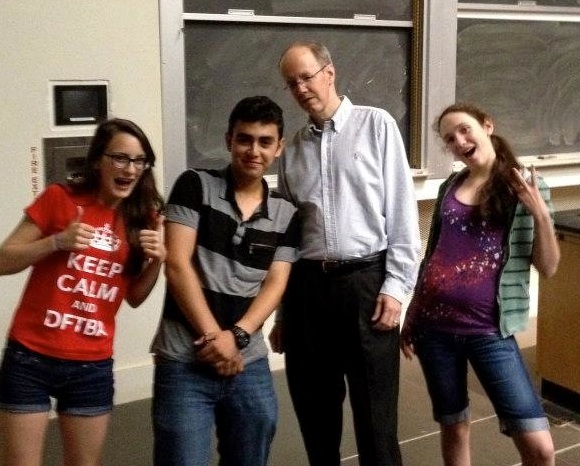 Two other students, me, and our professor last summer at Brown University.
I can't imagine how my life would be without Summer Search. My life has been about change and it hasn't been easy. It took some time to adjust to the death of my dad, but I can say that I am happy with what I've become. That doesn't mean my life is perfect—but the support I seek is what helps me in my journey, even at home where support lacks. There are still those moments where the only thing I want to feel in the world is a manly hug and those words he might've said to me. What were they? And that last nod. What did it mean?
Lately, I realize how strong my mom has been for us. She's carried us throughout these years after someone so beloved has gone. I've found my voice in Summer Search, but now I want to find my voice within my family, too. I'm the biggest brother, and I want to be an example to Eloy and Jesse; but I can't do this alone: I need my mom's help. I love my mom. I know where my journey continues: addressing and changing the issues at home with my mother.
"If there is no struggle, there is no progress."
Summer Search sounds so cooperative and nice . . . and they are, but this program is like change: Not easy. Their motto "Where change begins" is sweet and simple, but their process isn't. If there is no struggle, there is no progress. When you open up, Summer Search can support you, and then you can change your life. The support has been influential in my relationship with my brother Eloy, who also has become a Summer Searcher. He talks about Dad with his mentor, and that's allowed us to be comfortable talking about him at home: the fun times, the "remember whens" . . .
It's funny: Out of something so traumatic, I became stronger with courage and support. Think about a tragedy in your own life: have you set it aside? Have you talked about it to someone? Who's there to support you? When all of us take the courage open out and acknowledge what we receive in life, we can all become the great change and the best we can be.
Everyone deserves a second chance, no matter what. Summer Search looks at the people who need that second chance the most: the ones who struggle financially and have a painful story to carry. The change Summer Search has provided me has left my father's nod and final words to be a space where I finally can HEAR him: "I am proud of you."
"I am proud of you."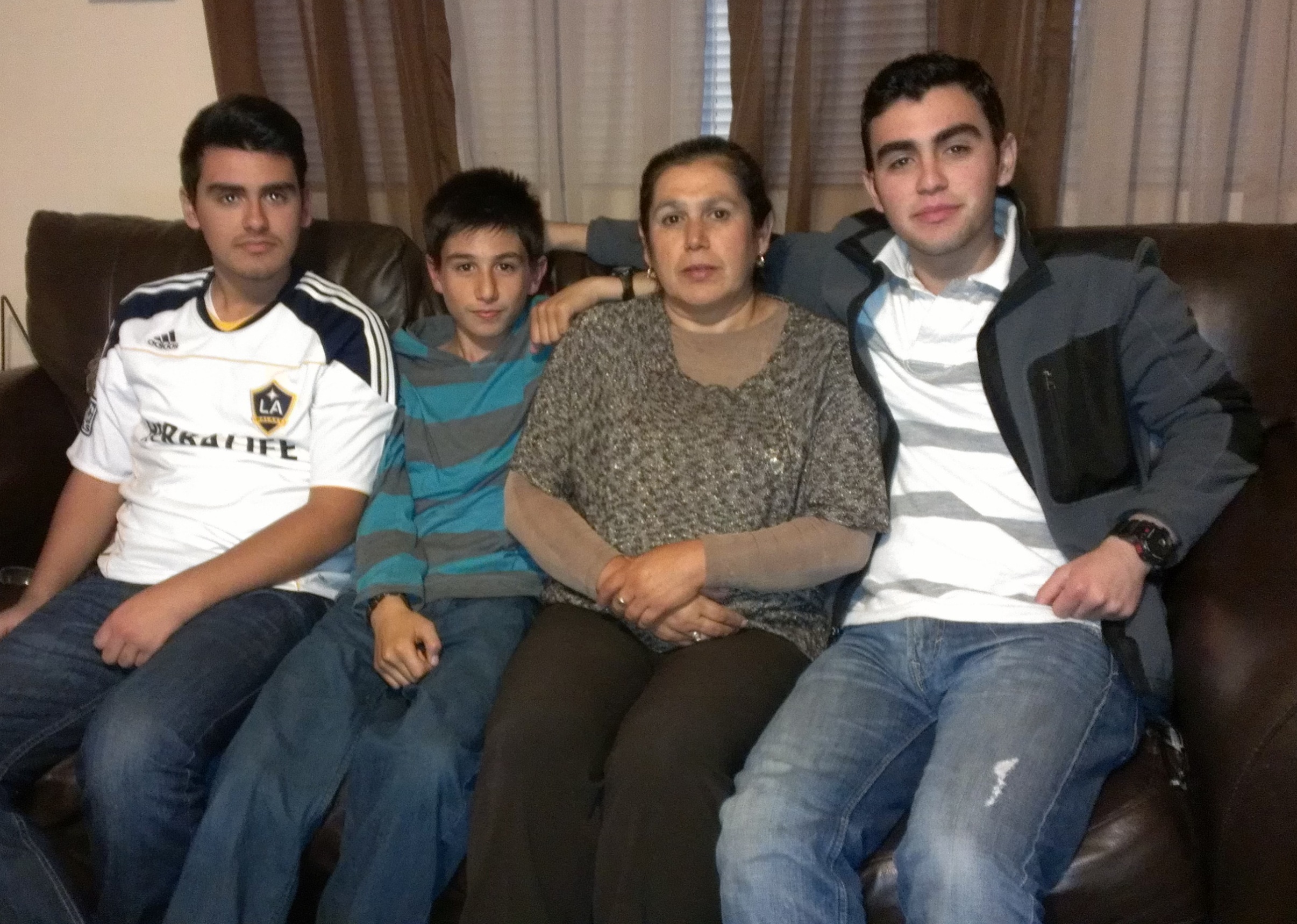 My loving family: Eloy (15), Jesse (12), mom Antonia, and me (17). 
LEARN how Summer Search gets low-income students to college here.
SHARE this story with your networks; see menu at top of page..
DONATE to give someone like Aaron a chance at his dreams here.
Watch Aaron tell his story here:
SUBSCRIBE! Like what you see? Click here to subscribe to Seeds of Hope!