"Everything Africa Needs Is Already Here"–African Entrepreneur Collective
Categorized as: Africa, Job Creation, Poverty Alleviation, Stories, Youth & Tagged as: Echoing Green, Julienne Oyler, Kiva, NATHALIE NIYONZIMA, Rwanda, Sara Leedom, Social entrepreneurism on November 10, 2018.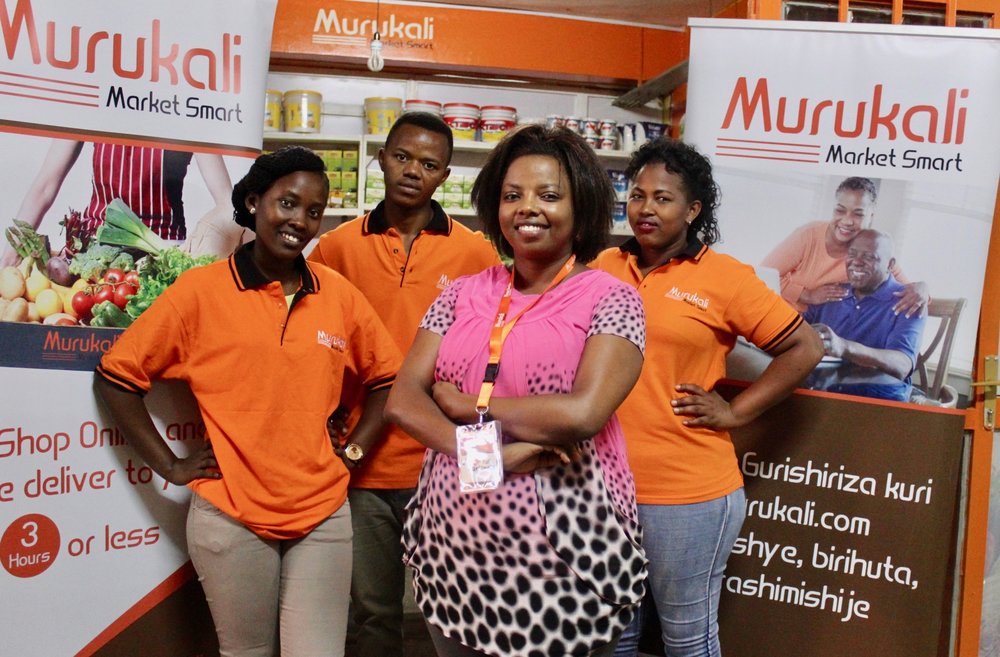 Editor's notes: Happy 5th anniversary to African Entrepreneur Collective (AEC)! It's an honor to partner, almost since their launch, with a social enterprise that's made such a dent in unemployment by applying good business and venture capital principles, through nonprofit funding, to build sustainable African jobs from within.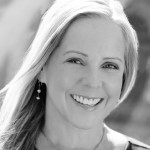 By Suzanne Skees, Founder and Board Chair
5 years
3,244 entrepreneurs trained
5,497 job created
21,500 lives impacted . . .
By what? Business advisory services, a supportive network, and an eye for potential CEOs among Africa's youth. Our rock-star partners at African Entrepreneur Collective (AEC), founded by two Americans and led by East Africans, are transforming youth unemployment and underemployment into bustling businesses. They are a network of business accelerators that works with young entrepreneurs to create jobs across Africa.
AEC currently works in Rwanda, with plans to expand to Kenya in January 2019. And, with a focus on serving refugees in Rwanda (64 percent of their entrepreneurs) from Burundi and the Democratic Republic of Congo, linking refugees with locals in cohorts of three to serve both sheltering communities and the local economy.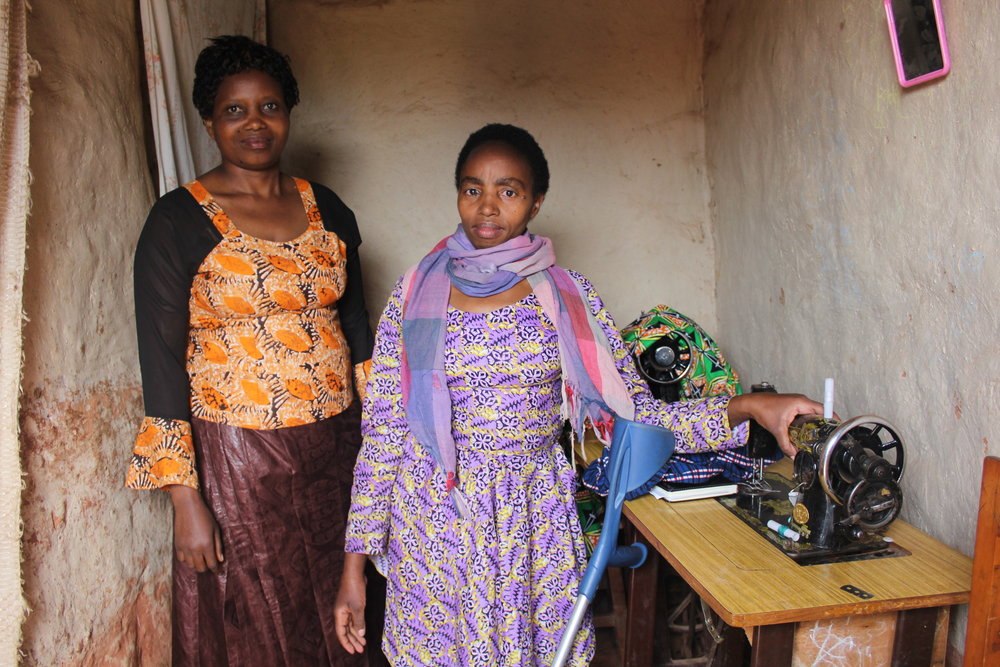 AEC entrepreneurs build businesses and hire locals in a range of industries. 
Get To Know AEC
It just takes a minute for a virtual visit, to meet the people and programs of AEC:
The Pioneer Gap: What Is It, and Why Does AEC Focus on It?
AEC believes supporting young entrepreneurs is the most sustainable way to move African nations out of poverty.
Many organizations in Africa focus on the early-stage new businesses or provide short-term services. These offerings generate an abundance of ideas, but too often fail to generate real enterprises that create meaningful numbers of jobs.
Instead, AEC's programs provide ongoing support to existing entrepreneurs to enter new markets, strengthen their operations, and ultimately grow their businesses. To create more jobs in Africa, they find the people who are already creating jobs, and help them do it better. AEC's programs now support a wide range of industries in technology, textiles, food, shops, art, and human resources.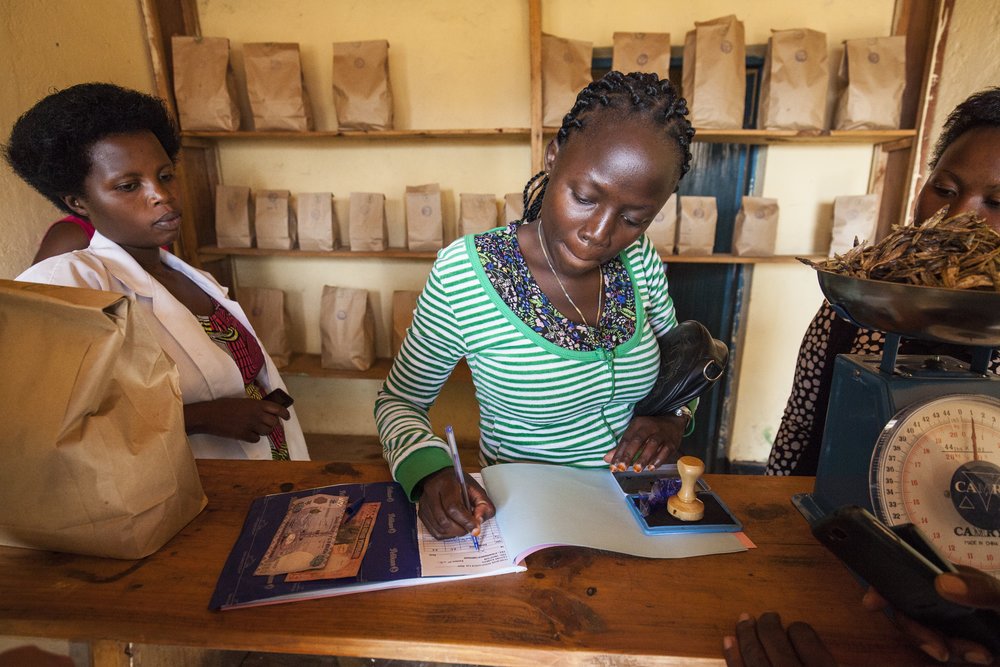 Recording sales in her ledger, this shop owner trains local women in medicinal herbs. 
How AEC Helps Small Businesses Take Off
During a one-year incubation period and beyond through workshops and additional trainings, AEC provides micro, small, and growing businesses with growth-potential with three key resources:
business development services
mentorship
technical support
AEC targets entrepreneurs who already run businesses that show promise but need to scale. 
The Brave Rise Together
Reading through their inspirational declarations, I get all but the last (having tried one bite of goat at a Tanzanian wedding once, that I am still chewing):
All problems on the Continent have solutions that already exist on the Continent.
We push ourselves to reach beyond what we think is possible.
We are committed to continuous learning and growing.
The brave rise together.
We eat goat.
Guess it's an AEC thing . . .
You might recall that in 2017 we told you about a photographic essay/storybook featuring the vistas and businesses of AEC's entrepreneurs, Beyond A Thousand Hills. It's due out soon; check out their progress or pre-order your copy here!
All photographs and video courtesy of African Entrepreneur Collective. 
LEARN more about the African Entrepreneur Collective here.

SHARE this story with your networks; see menu at top and bottom of page.
DONATE directly to help support the African Entrepreneur Collective's portfolio of companies in East Africa, here.
SUBSCRIBE! Like what you see? Click here to subscribe to Seeds of Hope!