Beyond Dollars: Tangible Resources for Non Profits and Funders in 2021
Categorized as: Education, Poverty Alleviation, Stories, U.S. on February 27, 2021.
Coronavirus photo by the CDC courtesy of Unsplash.
Editor's Note: Our staff and board are always trying to find ways to support our partners both past and present, outside of our small family foundation grantmaking. In today's blog, we've pulled together some resources that might be of use to both nonprofits and funders alike. Everything from passing the latest COVID relief package to a call for a permanent "trust-based" philanthropy approach, hopefully readers will find something here they can use to better their organization.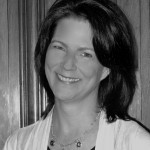 By Sally Skees-Helly, Director and CFO
Flood DC with Nonprofit Voices
By the time this blog posts, it's possible the US House of Representatives will have passed the latest $1.9T COVID relief package. Either way, it still has to get through the Senate. Both nonprofits and funders have an opportunity to reach out to their representatives to help promote this legislation.  In this article by the National Council of Nonprofits, you're invited to sign on to a letter calling on Congress and the Administration to expand access to forgivable loans, extend and increase charitable giving incentives, improve federal coverage of the unemployment costs of reimbursing employers, and provide substantial financial aid to state and local governments. Just a couple of clicks and it's done! The article is an easy read that breaks down just what's in the bill for nonprofits, and a quick way to have both nonprofits' and funders' voices heard.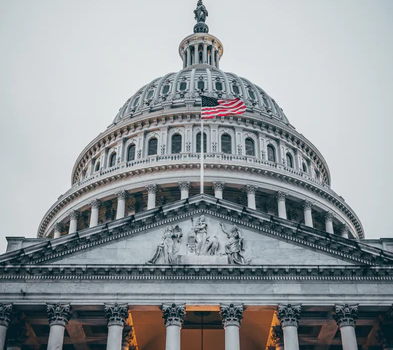 Photo of the US Capitol Dome by Andy Felliciotti, courtesy of Unsplash.
Funders, Get After Those Policymakers!
Funders, especially small funders, often don't get involved in advocating for policies that would benefit the nonprofits they support and the philanthropic community at large. This is both a missed opportunity for funders who are nimble, know their communities, and can act quickly to emerging issues, and potentially discourages nonprofits from engaging for fear of upsetting their supporters.
Andy Carroll of Exponent Philanthropy and Jason Sabo of Frontera Strategy recently penned an article that explains this in detail. Foundations make perfect advocates because they
Have the freedom to focus on an issue over the long term.
Have the ability to take risks.
Can engage community leaders through their reputation in the community.
Have the ability to be nimble and responsive.
Could we funders, both large and small find out how we might raise our voices for our partners in policy locally, nationally, and internationally? Nonprofits, this might be an ask to your supporters that's potentially worth more than the grants they provide.
Vaccine Rollout
As vaccines slowly reach both US residents and the international community, one of the biggest barriers to beating COVID is overcoming vaccine hesitancy and fear. Nationally, a recent study showed that only 14 percent of Black Americans and 34 percent of Latinx Americans trust that a vaccine will be safe.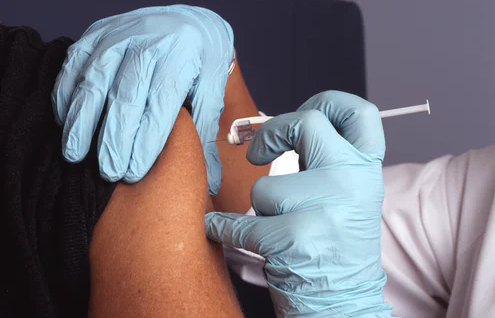 Administering a Vaccine by the National Cancer Institute, courtesy of Unsplash.
In her recent article in The Stanford Social Innovation Review, Kathleen Kelly Janus outlines four ways philanthropy can partner with governments to get vaccines out there more successfully and more equitably. Although written for a US audience, these strategies could work internationally just as well.
Invest in Trusted Messengers: Provide funding to local health clinics, community centers, and other grassroots organizations to enlist the help of well-respected community leaders in ethnic and racial minority communities to provide community education and outreach. This public-private type of partnership was used in the US Census building a network of trusted messengers to get as many people as possible to fill out the census.
Support Innovative Delivery of Vaccines: Despite the Biden Administration's expansion of vaccine distribution, as well as the efforts of states to increase vaccine administration sites, more innovative approaches are needed. Supporting organizations that can go into work or school settings and administer vaccines, as is done by some employers with the flu vaccine is one way funders can support delivery to hard-to-reach communities.
Support Job Training Programs for Community Health Workers: Philanthropy can invest in training some of the millions of unemployed for immediate roles in contact tracing, community outreach, and education, and longer-term careers in health care.
Invest in Coordination: Public-private collaboration to coordinate national, state, and local efforts help ensure the leveraging of strengths as philanthropy helps governments navigate the vaccination effort with efficiency and innovation.
The Science Behind the Vaccine: Yes, You can Understand it Even if You're No Epidemiologist!
Recently, I attended a webinar hosted by our investment firm, Alliance Bernstein, called "A Race Against Time: Vaccine Speed and Safety", a discussion with Dr. Erica Ollmann Sapphire from the La Jolla Institute for Immunology, and Ronny Gal, from Bernstein. It was quite informative and answered so many questions you may have about the safety, efficacy, and deployment of the vaccine, as well as the effect of the emerging variant strains. Although I tend more toward the "right brain" and am no scientist, to me this webinar went deep into the science all while remaining understandable to the lay person (I admit I might have had a bit of a headache by the end!).
You can watch the recording of the discussion here. You can access the slide deck used in the discussion here. Who knows how this information might help you, your clients, your colleagues, or your family members become more familiar and accepting of the vaccine, the pandemic, and what the future may hold.
Wrapping Up
Through 2020, many funders took another look at the way they fund and the immediate needs of their partners, as well as the roots of philanthropy in privilege and power in light of an examination by many in the industry of how traditional philanthropy tends to uphold white privilege.
We hope that post COVID,  funders will continue, to support their partners with a more trust based approach, including general operating grants, multi-year grants, reduction in application and reporting requirements, capacity building, impact investing, and a host of other disruptions to the concept of traditional philanthropy that took hold just under a year ago.
SHARE this story with your networks; see menu at top and bottom of page.
SUBSCRIBE! Like what you see? Click here to subscribe to Seeds of Hope!