Philanthropy's Pandemic
Categorized as: About us, Grantmaking strategy, Stories & Tagged as: BLM, Power-sharing, Racial justice on March 13, 2021.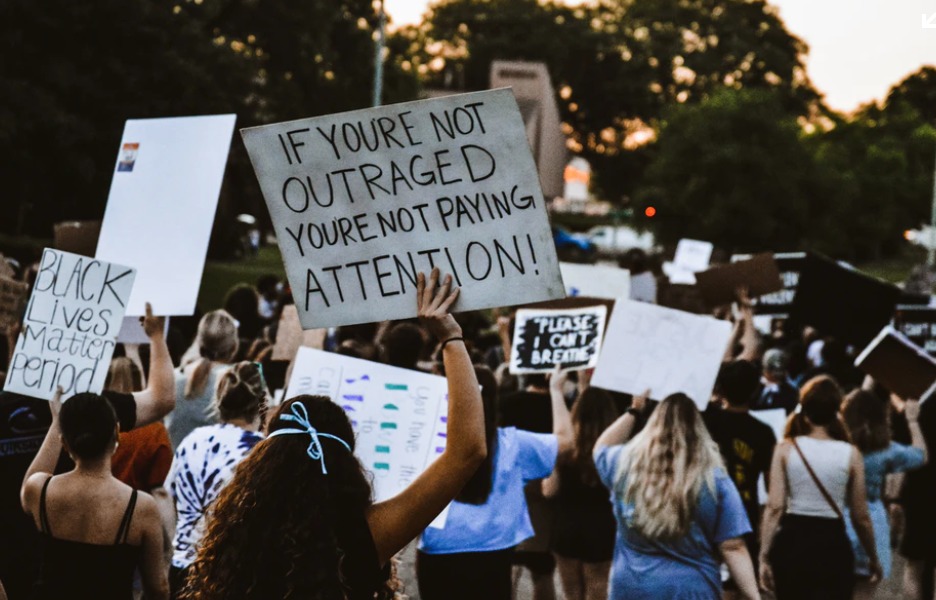 Cover image courtesy of Kalea Morgan on Unsplash.
Editor's note: While this opinion piece (my own—not endorsed by the SFF Board) rails against entitlement and injustice, I do so with a view across the sector, but I also see myself in the mirror.  – Suzanne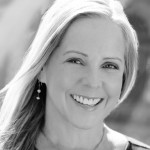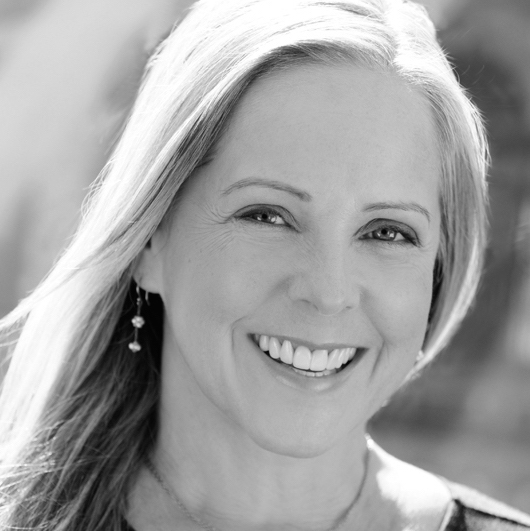 By Suzanne Skees, Founder and Board Chair
The Medical Crisis Versus Our Systemic Disease
If you work in the social sector, it's likely you've sensed the symptoms in or around you:
the headache of too many white people leading,
the inflamed throat of silence by communities we intend to "serve,"
the tightness of money flowing from unearned wealth to donors' whims,
mutations of racism that now attack Asian Americans,
and the sharp stabs to the heart from witnessing sexual and violent crimes to human beings in their offices, neighborhoods, and homes.
Similarities
Like COVID, suddenly the disease within philanthropy seems to be everywhere and spreading fast …
What set off our awareness? Was it the murder of Breonna Taylor or George Floyd—just one too many atrocities in our supposed rule-of-law society for us dainty do-gooders to stomach?
Was it watching newscasts of Americans who look like our own "normal" families, lining up for hours and miles at drive-through foodbanks, because our income inequality drove them to hunger with their first missed paycheck?
Differences
"Philanthropy is commendable, but it must not cause the philanthropist to overlook the circumstances of economic injustice which make philanthropy necessary." – Martin Luther King, Jr.
What's wrong with philanthropy is not viral but congenital.
It's our awareness of racial-gender-economic-environmental injustice that's gone viral. We cannot unsee the cultural brutality and growing income inequality that have left our immune systems weak and vulnerable. We can no longer claim to be over "here" and take no responsibility for "them" over "there." Just like COVID, injustice impacts everyone.
Where Healing Begins
Suddenly, it's de rigueur to hire "chief diversity officers." Just as sponsor-a-child programs, microloans, and impact investing seemed theriac to heal the poisons that punish billions of humans with multidimensional poverty, so now, we reach desperately for the balm of inclusion. And I would argue that even if we reach clumsily at first, we have to start somewhere.
Our Foundation Struggles with the Disease
"The people closest to the pain should be closest to the power."  — Rep. Ayanna Pressley, MA
My family and I have seen our inequity in the mirror since 2004, when we launched Skees Family Foundation. We have tried to fund programs led by people of color and community, and we've tried to listen to our partners. But it's not enough.
We took a tiny step by inviting non-family advisors (see page 3 of our 2020 annual report) who actually wielded influence in our most recent grant round. But it's not enough.
This year, we have launched discussions on:
How to build a community board (we thought we were the first, but not at all—see next section) in which our "end-users" define community problems and solutions and either influence or directly vote on grantmaking).
Whether some or many of us family members (including me) will step away, intentionally to leave a "power" and talent vacuum for others not born into this lucky work but equally or more qualified.
Reasons we might sunset or donate our tiny ($2.4M) corpus to an organization with stronger impact and leadership diversity than we have.
Foundations Leading the Way in Democratizing Power
There may be many more, but these organizations have established intentional structures and processes to ensure they do more than just claim to share power.
Past partners choose new grantees
Community members follow clear processes for determining resource flow
8-10-year grant commitments
Clear timeline for their own sunsetting
"Anti-globalization" policies
They follow giving guidelines from Southwest Network for Environmental and Economic Justice (SNEEJ), Jemez, New Mexico.
See also: Transfer Decision Making and Wealth: Chorus Foundation
Surveys youth and community members about what they need
Deploys a grant travel fund for partners to visit each other
Holds monthly meetings for partners to compare shared experiences and best practices
See also: Walking the Talk: Striving for Authentic Partnership with Our Grantees
Deliberate move away from "development" and donor-based funding
Deletes the intermediary so that investments go directly into the Global South
Balances proactive giving to long-term partners with reactive "open" competitive grants for community-initiated projects
See also: #ShiftThePower: The Rise of Community Philanthropy
Early on, brought in non-family "independent trustees" to their board
Hired a search firm to expand their board network
These non-family board members serve as mentors for the family's NextGen
Brought in independent advisers to educate them on new tools (e.g., impact investing)
See also: Diversifying Perspectives and Sharing Power at a Family Foundation
Andrus, an offshoot of Surdna that includes their 25-45-year-old family members, does four types of grants including community organizing.
They also join learning groups (e.g.,  Neighborhood Funders Group (NFG), wherein people with white skin and power can learn from others
They recognize that "history is storytelling" and we need to collect a wide range of stories
They spend time listening in the communities they intend to serve
And they ask partners what they need
Resource for funders to read about or even engage with, as they teach nonprofits how to build racial equity and share power.
See also: Wielding Power with Community: Creating Pathways for Change and Transformation and Philanthropic Leadership Means Following the Frontlines
Our Young People Have Inborn Immunity
I find hope mostly in the fierce young people I know, who will neither buy a product from a company that turns a blind eye to discrimination, nor eat a food product not sourced through fair trade, nor work for a company that does not consider respect for employees and customers as important as quarterly earnings.
Generation Z's oldest members turn 25 this year. They wield tremendous economic power as they come of age: by 2026 they will have $82 billion in their mobile wallets. McKinsey agrees with me in seeing this generation as inherently connective and genuine; dubbing Gen Z "True Gen," they cite a search for truth and global kinship as key.
Post-Pandemic "New Normal" Could Trigger a Positive Evolution
Experts predict some positive trends for 2021 and beyond; for example, The Dorothy A. Johnson Center for Philanthropy at Grand Valley State University reports 11 Trends in Philanthropy for 2021, including:
funding for social justice
funding for trauma
attention to where money does/does not flow
use of data
globalization
rise of young activists
Philanthropy Outlook predicts a rise in charitable giving from both families (4.7%) and foundations (6.6%) this year.
Galaxy Digital forecasts a complete shift to virtual connection, via:
mobile/app-based giving, community organizing, and volunteering
nonprofits building their presence on social media, since 90 percent of Gen Zers use various platforms—particularly TikTok, which recently launched Tik Tok For Good
virtual meetings, collaborating, and fundraising (no more rubber-chicken dinners!)
They also foresee shifts toward diversity in leadership, rise in corporate giving, personalization of the donor experience (through values, perks, and subscriptions), and political giving.
Wild Apricot takes an optimistic view that this year will bring an increase in digital giving as well as:
noncash, indirect giving, like supporting restaurants by ordering takeout and continuing to pay businesses for services they could not use
subscribers giving automated, recurring donations
increase in dollars raised on Giving Tuesday (up 25%) as well as other numerous giving days popping up
virtual volunteering and fundraising
fundraising to emulate gaming
a rise in video stories, especially on YouTube
NonprofitPro lists many of these trends and includes the huge growth of green giving, especially as "countless reports, including from the Red Cross, that climate change is a more massive threat than the pandemic." They also applaud income diversification including e-commerce, noting that nonprofits can sell products online through their websites as well as social media without the hassle of managing brick-and-mortar stores.
One creative example of e-commerce is by our partner Prosperity Catalyst, a job-creator for women, that held online auctions for vivid paintings donated by a Haitian artist.
New Normal: Not All Bad
Working virtually saves both pollution and time. Except for rare occasions when in-person gatherings can add synergy to a creative or team-building process, much can be done, with perhaps more potent attention and work-life balance, from home.
Online is the new offline. Talking with some of our nonprofit partners on Zoom, I held in my laughter till later when someone said, "Let's take that topic offline, as I'd really like to explore it further with you." As in, emailed notes or a 1:1 Zoom.
And when we do leave our homes, we have the power to take care of one another's viral health by wearing masks and respecting "social distance" a.k.a. personal space. Is it possible we could emerge from this pandemic a more courteous civilization?
Maybe our collective efforts really do matter; for example, a study just published in February revealed that communities where Black Lives Matter (BLM) protests took place experienced up to 20 percent fewer killings by police. Maybe we now can turn our picket signs to protect our Asian citizens from being targets of racism.
Not much else matters unless those of us lucky enough to work in this field strive to expand it, to bring in unheard voices of those who know what they need. I still believe that we can build an equitable world; I'm just certain now that I'm not qualified to lead it.
SHARE this story with your networks; see menu at top and bottom of page.
SUBSCRIBE! Like what you see? Click here to subscribe to Seeds of Hope!