Eggsellent, Nutritious Jobs Created in Kenya by EGGPRENEUR
Categorized as: Africa, Girls & women, Job Creation, Our Partners, Poverty Alleviation, Stories & Tagged as: Eggpreneur, Entrepreneurship, Farming, Kenya, Poultry, Social innovation, Stanford University on October 18, 2019.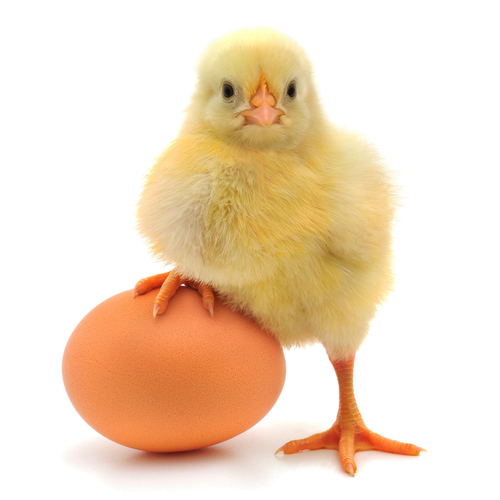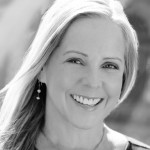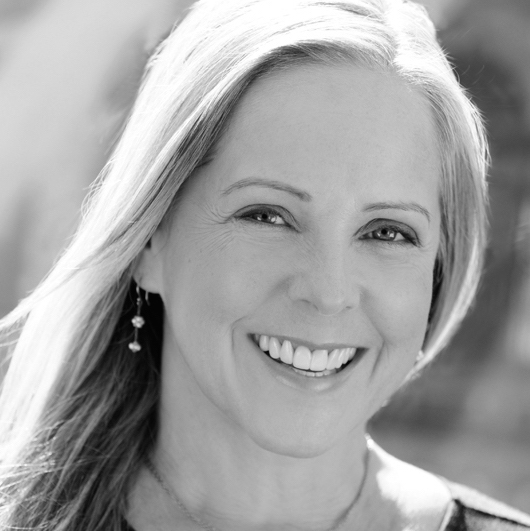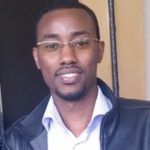 By Suzanne Skees, Skees Family Foundation founder/board chair and MY JOB Book Series  editor, with Matthew Dickson, Eggpreneur founder
The Power of an Egg
Hatching more chicken eggs in rural areas where women farmers already live, increasing their productivity, and providing sales distribution for them, Eggpreneur, launched in 2015, already has trained 350 women who've hired another 400 locals.
Grassroots economic movement
Based in Machakos, Kenya, Eggpreneur inverts the business model from–ahem–incubation, building on feedback from women already harvesting chicken eggs. They follow a Stanford University model of social innovation that emphasizes the exchange of ideas and values and shifts in roles and relationships. Founder Matt Dickson, fresh out of school with degrees in global health and pharmaceutical studies from Kenya and Canada, decided to listen to his constituents. "My best education has come from my humble beginning in abject poverty, self-determination, and great people I've met around the world," he says.
The grassroots organization, also known as Kukupreneur (kuku is Swahili for chicken), seeks to empower families on many levels. "This is a really tough environment," Matt tells us. "Kenya has tremendous growing needs, market turbulence, and anxiety. Many poor families in rural areas, especially mothers and small children, have struggled to put food on the table, pay school fees, and cover medical bills. Eggpreneur intends to be an oasis of hope and solutions to these households. Women who previously felt like failures, excluded from economic opportunity, now have dignity through successes experienced with poultry microventures."
Overcoming malnutrition while building prosperity
Eggpreneur promotes food security in rural Kenya by educating women chicken farmers on:
Proper poultry management
Financial literacy
Egg handling
Recordkeeping
Sanitation, cleaning techniques, and healthy habits.
Meet the Eggpreneurs*
Annastacia: from unemployment to 500 hens
Annastacia, a widow and a mother of four children lives in Kithini village. After her husband died, life became tough. She had no job or any source of income to feed her family. She struggled every day looking for casual work in the village to get money for food.
When she heard about the Eggpreneur initiative, a project that creates self-employment for women, she was excited. She immediately registered for the poultry training with high hopes that her children's lives would change for the better.
She studied poultry management, recordkeeping, financial literacy, and child nutrition. One important aspect about the training was the fact that it wasn't just theoretical but really hands-on, full of practical examples using the actual birds at the Eggpreneur barn.
Upon graduating, Annastacia started with 150 birds. Now she's up to 500 hens and says, "Finally, I'm confident of a stable source of income for my family's needs.
"The most important thing is to learn what suits you and to never lose hope," she advises. "At the moment, I am able to provide good food for my children, pay school fees, pay all other house bills, and have readily available, delicious, fresh eggs as a source of protein for my family."
Annastacia holding one of her chickens, each of which brings in $8-10 in income.
Pennina: widow turned boss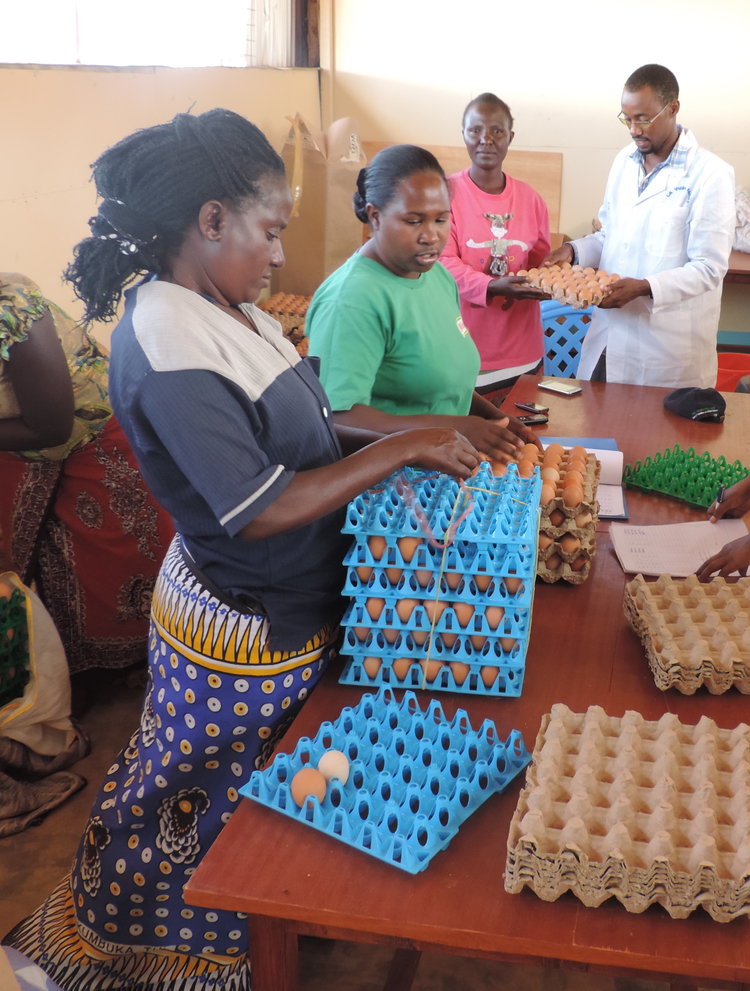 Pennina stacks fresh eggs for sale.
A corn farmer whose husband died, leaving her with three young children, Pennina depended on donations from her neighbors to supplement the income she eked out of her arid one-and-a-half acres. She barely survived on less than $1/day ($20-30/month).
A determined and feisty young woman, Pennina joined the Eggpreneur program in 2016, studying basic poultry management, financial literacy, and child nutrition.   She received 200 chickens and a chicken coop. The Eggpreneur platform purchased her eggs and brought them to market.  Pennina paid for her chicken feed from the profits of her eggs.
Soon after she began with the program, she declared that she wanted to double in size. She received another 50 chickens because she was so diligent with her care, had low mortality rates, and had high production rates.
Now Pennina earns $90-120/month from egg sales and does not need to rely on others' generosity.  She is able to send all three of her children to school and her children have a more varied diet, including plenty of protein from eggs.
Nduku: from begging to saving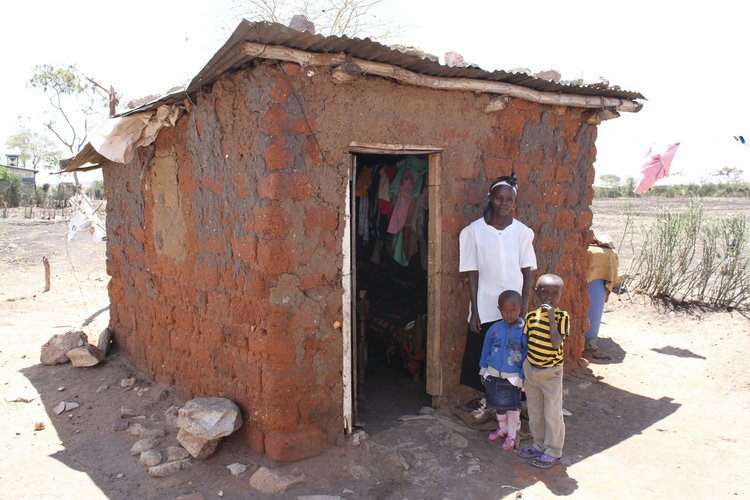 Nduku at home with two of her four children.
This spring, while the Eggpreneur team was in the process of constructing their barn and training facility, a young woman approached them, asking for money. She was begging because she had a sick child and no money.  Seeing the desperation in her eyes, they gave her a little money.  But she came back the next day, and the next.  Finally, Matt said, "I cannot give you any more money, but I can give you a job."
Nduku is now an extremely loyal, diligent and hardworking employee at the Eggpreneur base farm.  With regular access to eggs and steady income, her children are clearly thriving and no longer have the obvious signs of malnourishment. Living with her four children in a leaky 10×10 foot one-room house, Nduku's roof is weighted with rocks to prevent it from blowing away. The kitchen is a separate shack constructed from branches and plastic and cloth scraps. The structure that was her bathroom, meanwhile, has blown away.
But these days, Nduku has hope and she is dreaming.  Although Nduku could not afford to remain in school past the second grade, she's now an Eggpreneur student, learning business and money management. Now, she knows when a merchant offers too paltry a price for her maize, beans, and tin; and from each pay period she saves enough money to buy two sheets of tin metal for a two room house she wants to build.
*These vignettes adapted from blogs written by Matthew Dickson.
Where We Find Eggsellent Partners Like This One
Our family found Eggpreneur through Global Giving, a reliable resource for international poverty-alleviation and empowerment programs around the world. Global Giving matches donors with their interests; it's an easy platform on which to find new, grassroots programs in an area of your choice such as women, children, environment, disaster relief, education, and health.
Our family's "grey-hairs," our second generation (2Gs) of fourteen siblings with our spouses/partners ranging in age from forty-nine to sixty-two, convened this summer to choose two "Generational Grant" partners; Eggpreneur was one choice, along with Tujenge Africa Foundation, which builds local leadership capacity through quality education.
Family members can nominate any small nonprofit working in our mission areas, and our staff members vet and pare down our list until we have a cohesive set of options. We then debate ten qualities including emphasis on the ultra poor, local leadership, innovative approach, and potential to scale.
We selected Eggpreneur for their holistic care of their members. We appreciate that they provide an entire value chain from skills training to fair-market buybacks of members' eggs. As we begin to get to know the team and farmers, we're happy to report that so far, they seem like really good eggs.
All photographs courtesy of Eggpreneur.
LEARN more about Eggpreneur here.
SHARE this story with your networks; see menu at top and bottom of page.
DONATE directly to help support Eggpreneur here.
SUBSCRIBE! Like what you see? Click here to subscribe to Seeds of Hope!