Romance in the Rainforest: Microentrepreneurs Make Time for Love
Categorized as: Stories on May 25, 2013.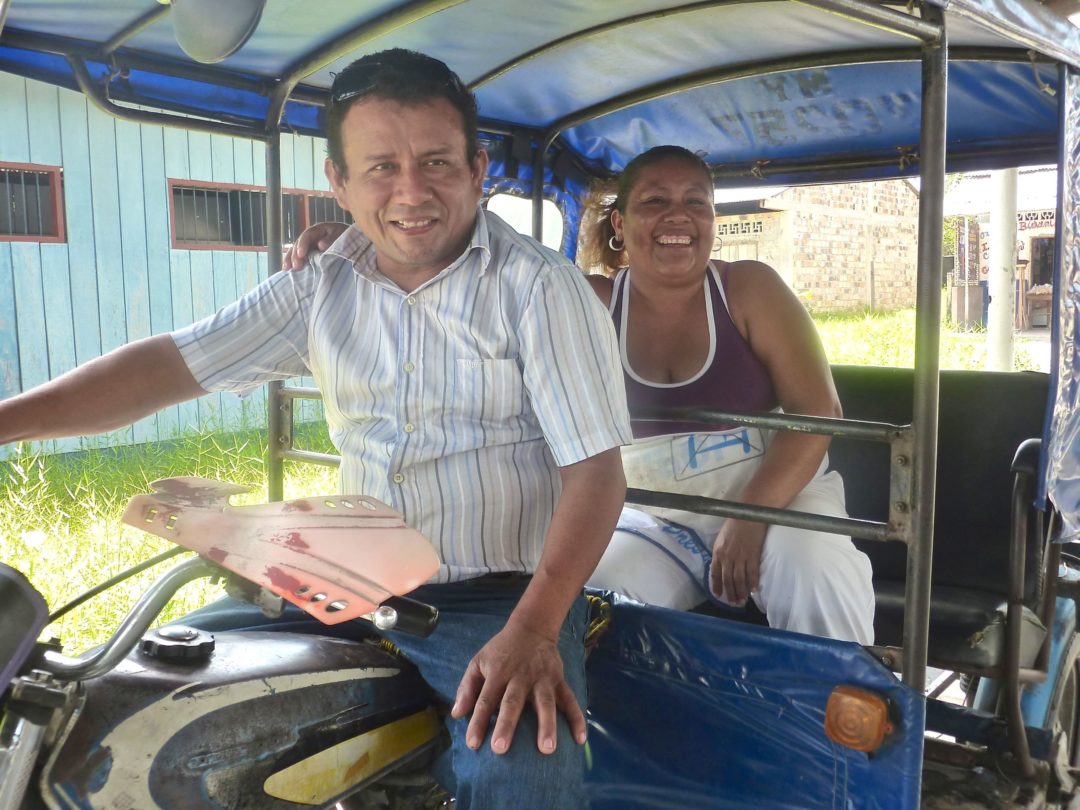 Editor's Note: We're all working hard to pay the bills, feed the kids, and build the life and world of our dreams. This ordinary couple work night and day, but they share long-lasting chemistry and humor that keep the daily grind full of … possibilities.
This story was also published by the Huffington Post; click here to jump to the HP version.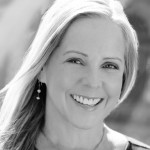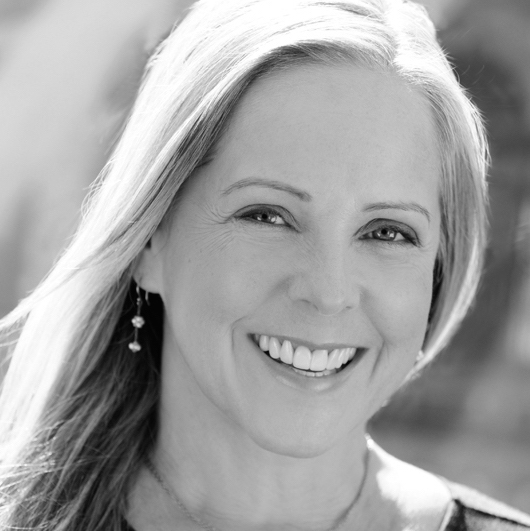 By Suzanne Skees
Deep in the heat of Iquitos, a city completely surrounded by water in Peru's rainforest region, Dalia Villanueva Trauco presides over a tray of raw meat. Her most valuable commodity could spoil in the open-air market where she works as a grocer—she has no electricity or refrigeration, only the shade of a tin roof overhead. Dalia's been waiting since dawn for customers, and by mid-morning the temperature soars, humidity pouring sweat down her back. Unflappable, she daubs her upper lip and smiles, swishing her dishtowel as fast as she can over the meat tray, battling an army of flies trying to buzz in for a bite. The waving towel dissuades most, though not all; they hover persistently nearby, just waiting for her to look away. Eventually, she does—to kiss the man who's just jumped out of his three-wheeled moto-taxi to visit her.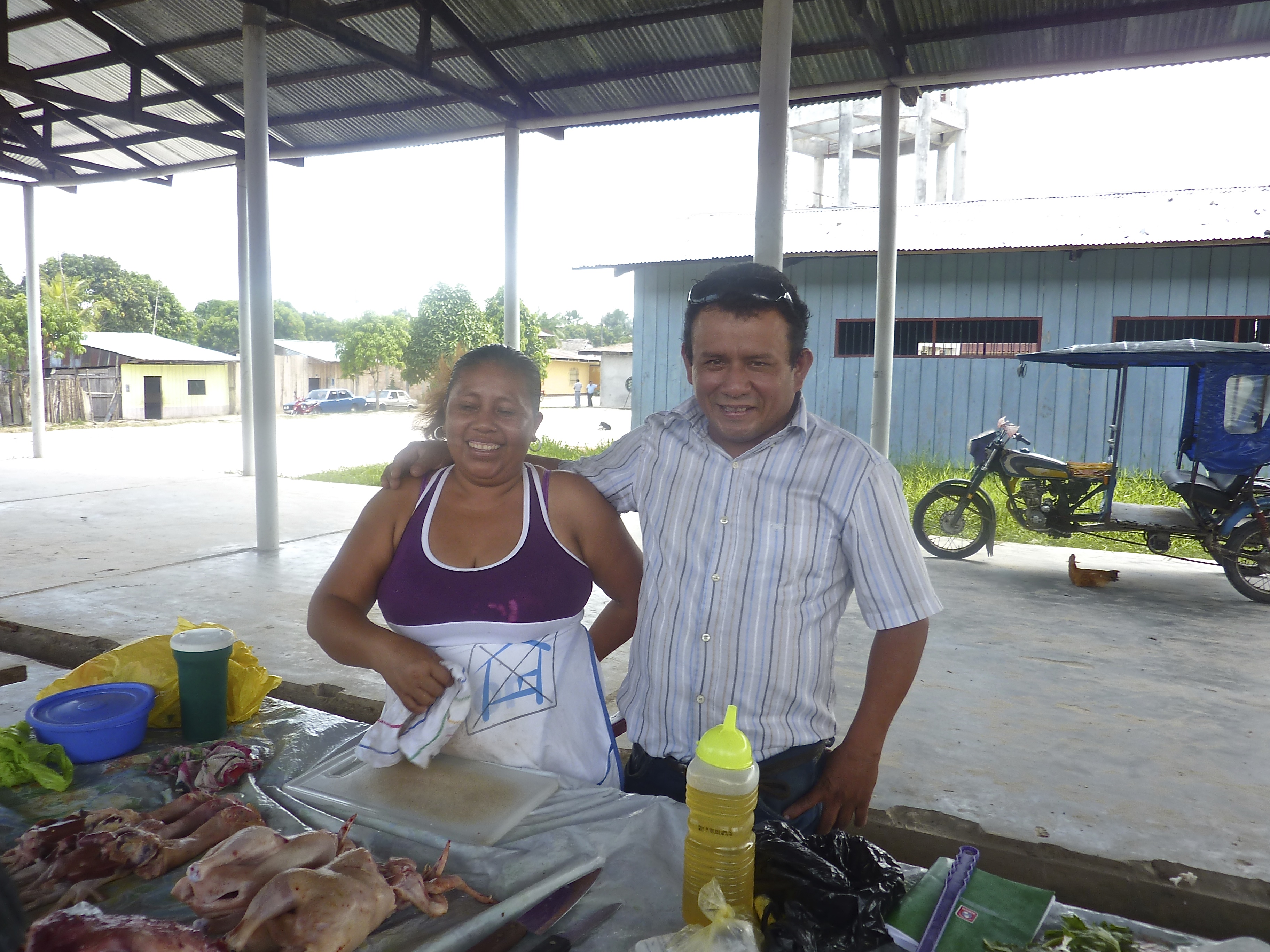 Born and raised in the Loreto region near Iquitos, Dalia met her true love when he stepped off a wobbly boat on the banks of the Amazon River. Iquitos, with around 458,000 residents one of Peru's largest and most cosmopolitan cities, is the world's largest urban center completely inaccessible by road: You have to come in by airplane or boat. His name was Walker Trauco, and he was a sensation at her high school in Loreto.
Walker grew up in a northern fishing village in the San Martín region, and when he turned 17, he sailed for five days downriver to seek education and employment in Iquitos. He didn't exactly go to school so much as that he … dated most of the school. Working and renting a room in a house right behind campus, Walker had his pick of the girls. He claims to be shy but admits, "I guess I dated a lot of girls." All of that changed when he saw the right one. "I fell in love the moment I saw Dalia," Walker recalls.
When he first asked her out, "I told her I just wanted to be her friend," Walker claims.
"I didn't believe you," Dalia retorts, "because I saw you with so many other girls."
Seventeen years later, Dalia kisses him back but just laughs at his flirtations. "I knew full well he was a Romeo," she says ruefully, "but I couldn't help it—I fell in love with him. And of all those girls, he settled down with me."
The couple came from impoverished families and dropped out of school to be together. (They are not married but "partnered," which they say is common here.) Since then, they've worked a string of unskilled jobs to support Walker's eldest son (18 and in university) from a previous relationship and their two other children, son Pepe (17) and daughter Barbara (12).
Taking care of their family was tough. Dalia began working in the food-selling business to bring in extra income for the family. She took a loan from a local microfinance organization that works with our partner Freedom from Hunger, and she immediately saw a spike in income: The loan enabled her to expand her inventory and include dry goods such as soap, rice, flour, toilet paper, drinks, and snacks. She displays these items on a shelving unit next to her 2'x8' table of meat and vegetables, which bring in the biggest bucks. She says she grosses $100 day but plans to double her income this year—to save for college for their other two.
Dalia's biggest supporter is Walker, who says, "I'm happy with Dalia working and managing the family money." He grins at her. "It's been a big support for the house, for the food and the education of the children." Every morning at 3:00am, Walker drives to the large nearby Belén market to purchase her inventory for the day. "It's not a place that would be safe for a woman to stroll around," he says. By 6:00am, he's picked Dalia up at home and delivered both her and the groceries to the Loreto market. She works until 2:00pm, then she heads home—just three blocks away—to be with their children afterschool.
Dalia explains her current goal of doubling her income. "We want to be able to afford an education for our kids, so they can be professional. And we want them to travel—maybe visit the U.S.!" She continues to borrow loans and repay them, and she's become very close with the other women in her credit group. "We have fun in the [monthly] meetings," she reports. "We sing together, and when it's my birthday, we have a cake." More than financial access for Dalia, who earns far too little to qualify for a bank loan, the group provides camaraderie—and classes. They've studied financial literacy and business and marketing skills.
Dalia wishes her credit group would teach more classes in family issues and domestic violence. "It's an issue we struggled with in the past," she says quietly. "Sometimes around here, mothers don't have enough education, and so they are treating their children badly." She looks at Walker, who nods. They don't say whether verbally or physically, but they admit they used to fight a lot.
"We're past that now," Walker says. "We overcame it, because as our children grew older we didn't want them to see us fighting. When they became old enough to be aware, we just stopped."
They work and live together and carpool together in Walker's taxi. Two steady incomes give them room to breathe. There's only one topic they argue about now … whether or not to have another baby.
Walker wants "just one more" and Dalia says, "No way!"
"Well," he says, grinning at her before he speeds off in his taxi, "We can have a lot of fun trying."
(Photos by Suzanne Skees)
LEARN more about Freedom from Hunger's approach to ending poverty and injustice in Peru through access to education, healthcare, and enterprise here.
SHARE this story with your friends and family with your networks; see menu above.
DONATE to end poverty through self-help here.
SUBSCRIBE! Like what you see? Click here to subscribe to Seeds of Hope!