Our Future: Open for Growth
Categorized as: About us, Grantmaking strategy, Job Creation, Leadership, Poverty Alleviation, Social-impact investments, Stories, Storytelling on December 7, 2019.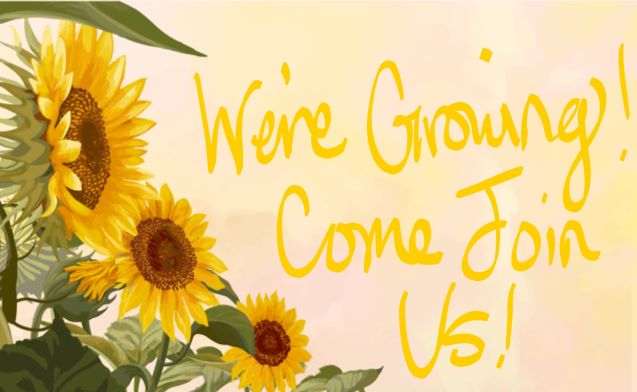 Editor's Note: We are so excited to share some of the amazing changes we are making, starting in January. We hope you enjoy our updates and feel free to reach out with any questions.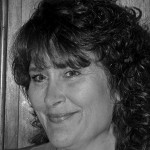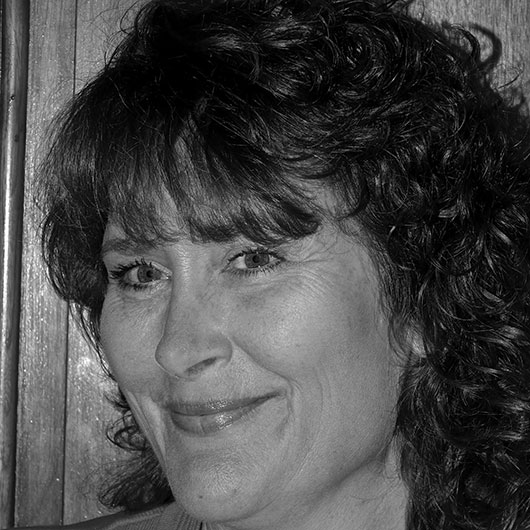 By Shelly Skees, Secretary
2019 has been a reflective year for our board here at Skees Family Foundation. Our fifteenth anniversary has prompted us to look inward and reflect on our goals and hopes for the future.
Mission and Vision: JOBS.
First, we took a fresh look at our mission and vision statements. We recognized we were trying to cover too many objectives. We have decided to narrow our mission to job creation, entrepreneurship guidance, or vocational training. While we still believe education is vital for development and poverty alleviation, we feel the international job-creation sector is much smaller and is an underserved space in philanthropy.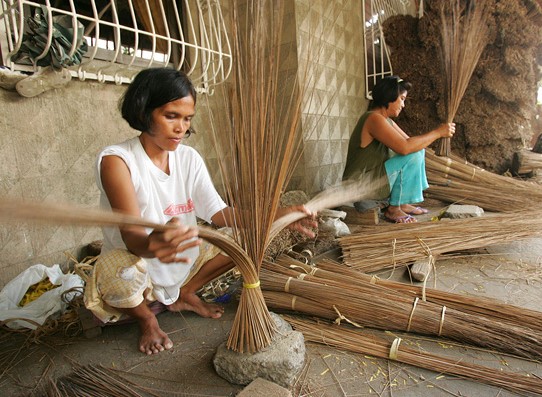 Two women working in the Philippines. Photo courtesy of Karl Grobl from Freedom from Hunger.
Grant Types: 100% UNRESTRICTED.
We continue to believe our nonprofit partners are the experts in their fields and trust that they know what they require in a much larger capacity than we could ever imagine, so we will continue to only give unrestricted grants. We are very passionate about giving unrestricted grants, as we know this is quite rare in philanthropy, yet is vital to the success of our partners.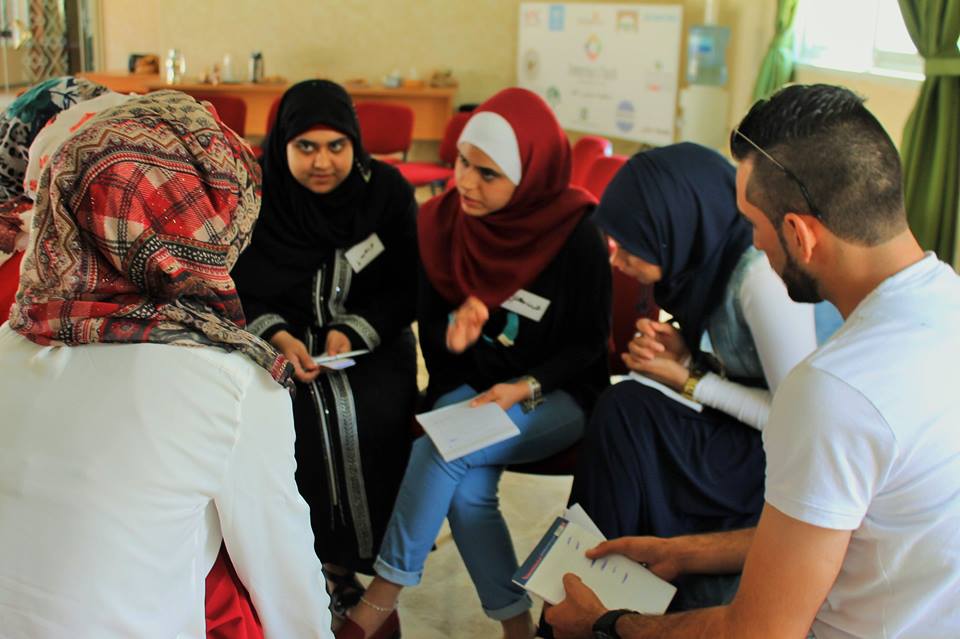 Tomorrow's Youth Organization Nablus, Palestine 2015. Photo courtesy of TYO.
Grant Terms: 100% MULTIYEAR.
We also listened to our partners and hope to lengthen our grant cycles and increase the amounts of those grants. Stay tuned for more updates on our new and improved grantmaking strategy! 
Family Board: GROWING.
We are adding one more family member, Vincent Oviedo, to our board in January 2020. He has academic degrees and a long history in nonprofit management and social work, and he will be an incredible value add to our decision-making and growth as a foundation.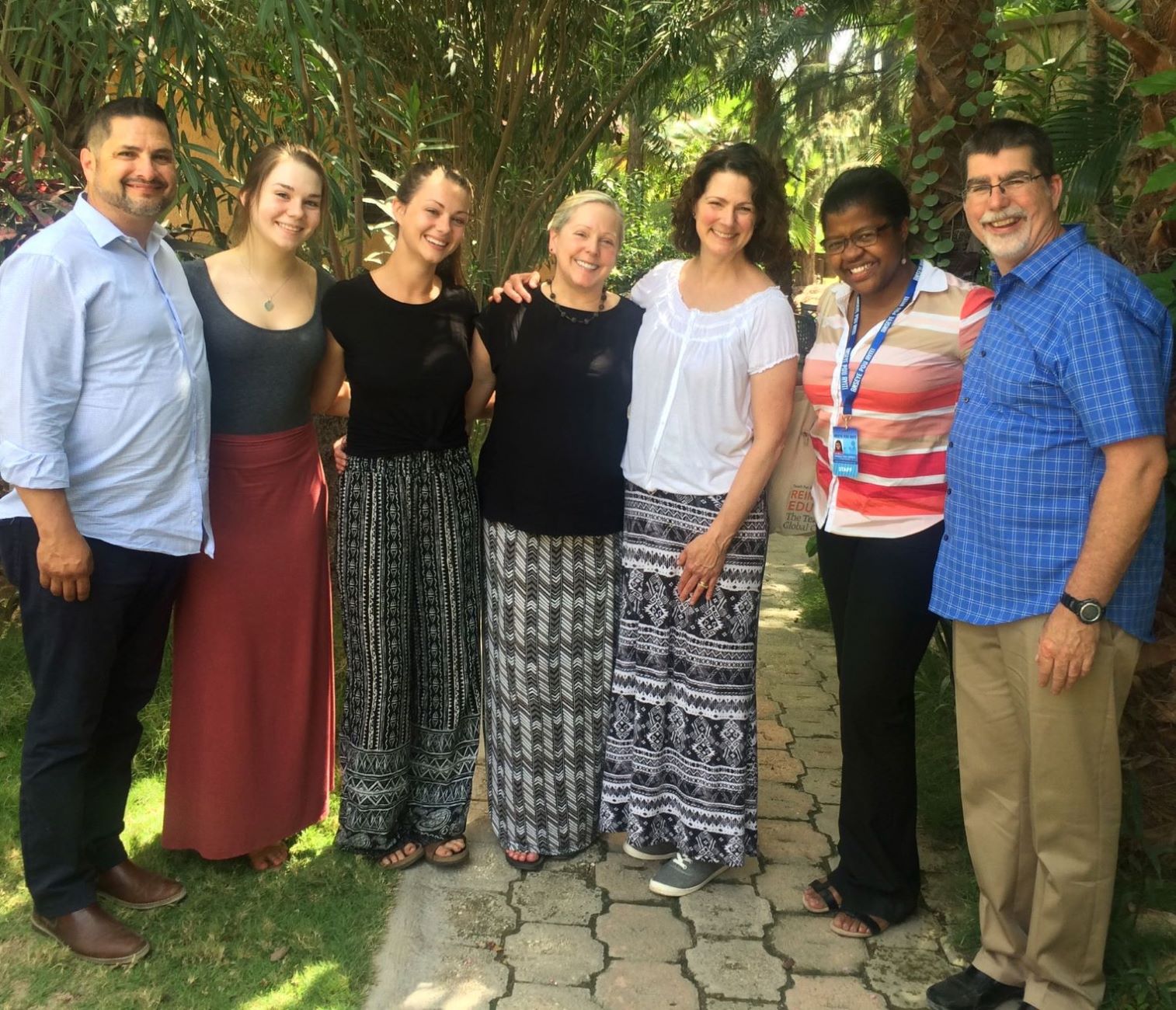 Vincent (far left) with Suzanne, Sally, and Sally's family in Haiti meeting with Nedgine (second from the right), the founder of one of our long-time partners, Anseye Pou Ayiti.
Expanding Our Membership: INCLUSION. DIVERSE VOICES. NOW.
Now, for the most exciting news. As mentioned, we know that our nonprofit partners have knowledge and skills way beyond what we are capable of understanding, and we want to be as intentional as possible with our small grants. We want as many voices, perspectives, and skills as we can muster to help advise us in our grantmaking and foundation development. So, we are planning to assemble an advisory board to improve our diversity, experience, and skill-sets to better understand our nonprofit partners' needs. 
Invitation: JOIN US.
And now for the ask. Would you be interested in sitting on our upcoming advisory board? While we respect and appreciate how valuable your time is and hate to over-ask, we also know that we could benefit from your knowledge and insights. Your voice could help us be much more impactful in how and to whom we give. We have not ironed out the term details yet–this is just a "fact finding mission". 
Whether you are a founder/CEO, staff, or client of a present or past partner of SFF; a colleague at a related social-justice organization; or a friend of SFF with ideas and skills to lend us, please join us. We seek support in the following:
Crowdfunding

Co-funding

Fundraising

Community building

Social media

Referrals to small community-based job-creation programs

Referrals to like-minded funders

Video storytelling

Diversity (respect and listening)

Meeting facilitation

Marketing strategy

Branding

Social-impact investments
We'll confer with you individually once per year and convene our community of advisors via videoconference throughout the year for lively conversations.
***We wish to be VERY CLEAR that all advisors will receive no remuneration and their organizations will not receive grants from SFF. Ours will be a non-financial relationship of allies in solidarity to our cause. 
If you're interested, please send an email to [email protected] and we will begin our process!
SUBSCRIBE! Like what you see? Click here to subscribe to Seeds of Hope!