Meet Our Board: Jasmine
Categorized as: About us, Stories & Tagged as: Board Members, Dayton, Jasmine P. Skees, Legacy, Philanthropy on January 27, 2018. Related Grantees: Dayton International Peace Museum, Precious Blood Ministry of Reconciliation.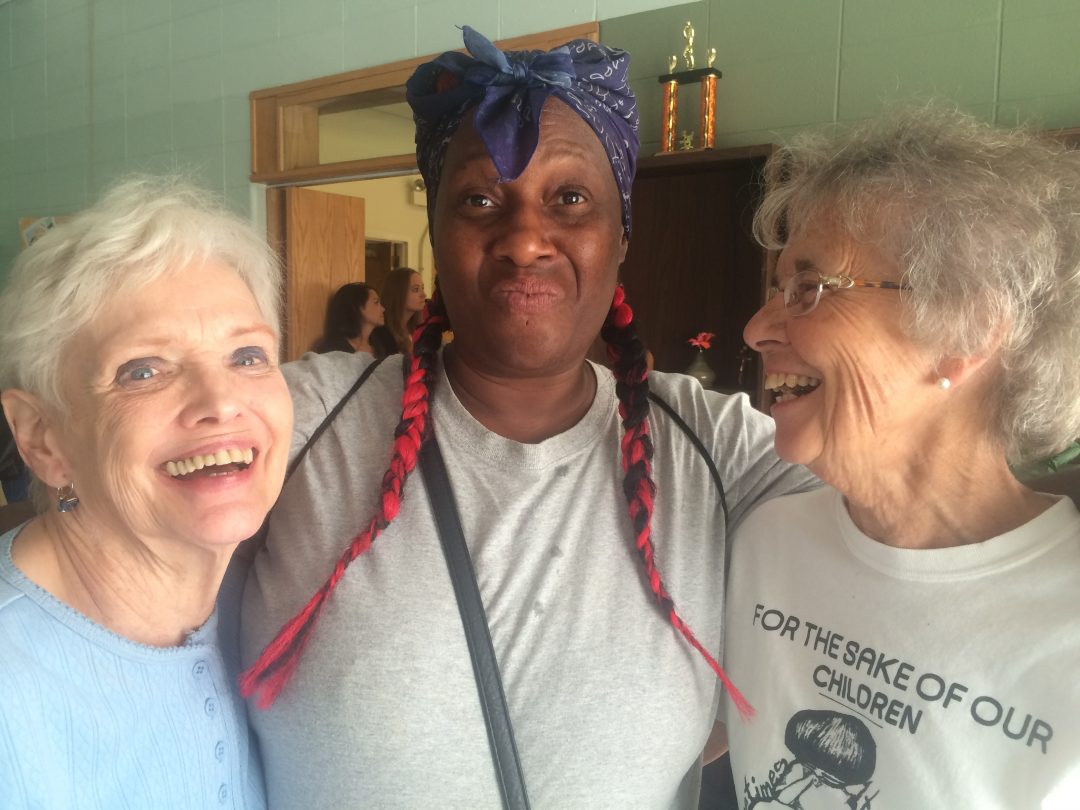 Editor's note: As the Skees Family Foundation turns fifteen this year, we decided to turn our camera lens inward, to introduce ourselves to you, our wonderful Seeds of Hope community readers. We six board members, all from the Skees family, feel deeply privileged to volunteer our time to support our world-changing partners at SFF.
Ranging in age from 27 to 83, living in California, Kentucky, Ohio, New York, and South Korea, and working primary jobs in childcare, education, eldercare, mediation, and writing, we find common ground in the social-justice "DNA" of our family. I.e., we all grew up with a strong penchant for equality for all. 
The matriarch behind our family and foundation's values, Jasmine Panchot Skees, grew up in Oklahoma, married my dad Hugh in St. Louis, Missouri at age 21, and then spent most of her life in Dayton, Ohio.
Still married to Hugh and thriving in her "prayer shawl ministry" (see cover photograph, where Jasmine (L) embraces prayer-shawl-recipient Cherry and friend Sister Donna Liette (R) of our Chicago restorative-justice partner PBMR), Jasmine continues to contribute to SFF as Vice President of Giving. When it comes to giving from the heart, as well as giving endless hugs, nobody does it like Jasmine. — Suzanne Skees, Founder, Storyteller, and Board Chair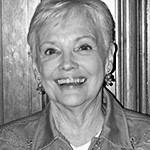 By Jasmine P. Skees, Vice President of Giving
If you have trouble viewing this video, click here to watch it on YouTube.
Jasmine prays continuously while crocheting each prayer shawl that will be donated to a person facing surgery or illness, struggling with grief or loss, or overcoming violence or addiction. Jasmine's prayer shawls cover hundreds of shoulders across the U.S. and beyond, and with each shawl comes genuine caring and compassion.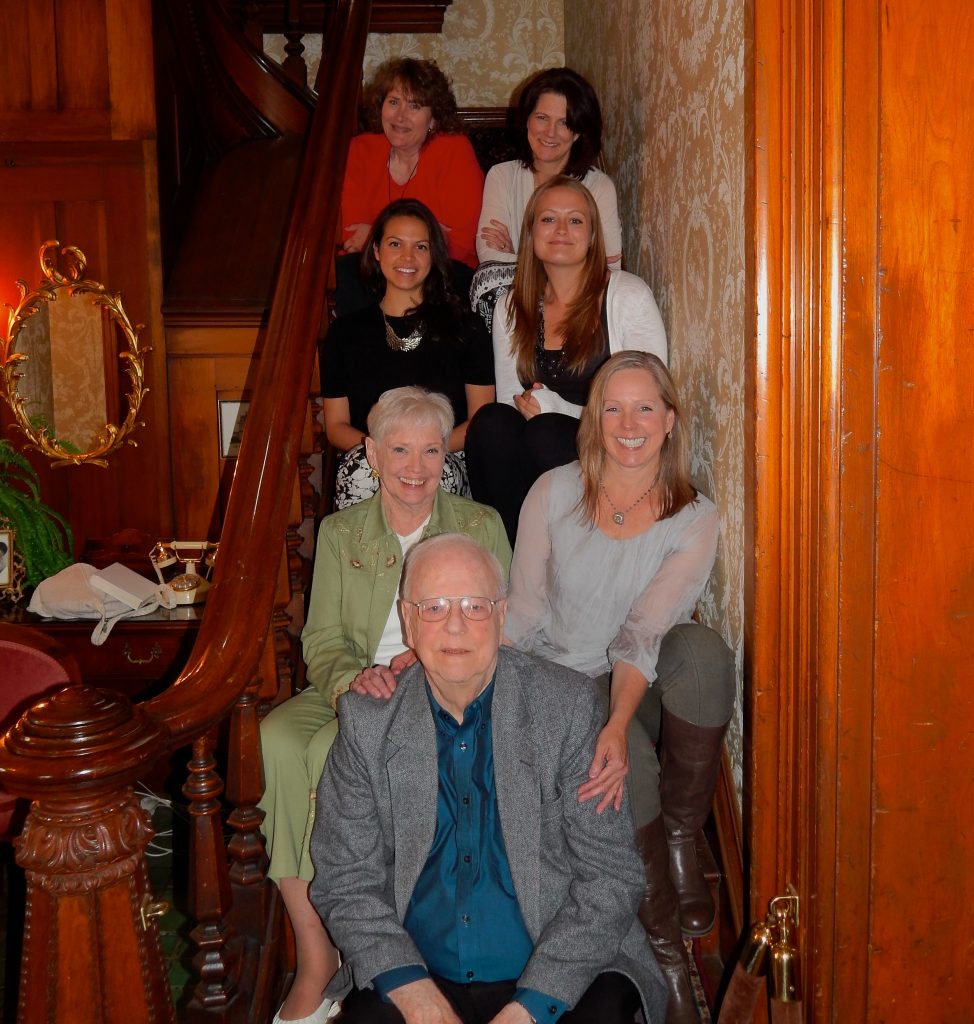 A SHOUT OUT to our other longtime board member and Jasmine's husband of 62 years, Hugh Benedict Skees, who still attends all SFF Board meetings as an honored emeritus member. Pictured here at the front of the pack, Hugh has provided leadership in humble service to many causes, including peace education at the Dayton International Peace Museum, blood donations, church volunteering, Habitat for Humanity homebuilding, and transportation for seniors. We count our blessings for each year of guidance both Jasmine and Hugh continue to give us!
If you would like to send a greeting or comment to either Jasmine or Hugh, please write to [email protected] and we'll be happy to pass it along.
LEARN more about all of our grantees here.
SHARE this story on Facebook and Twitter; see menu at top and bottom of page.
SUBSCRIBE! Like what you see? Click here to subscribe to Seeds of Hope!