COVID-19: Funding and Fundraising Assistance
Categorized as: About us, Education, Grantee, Grantmaking strategy, Leadership, Our Partners, Stories on May 9, 2020.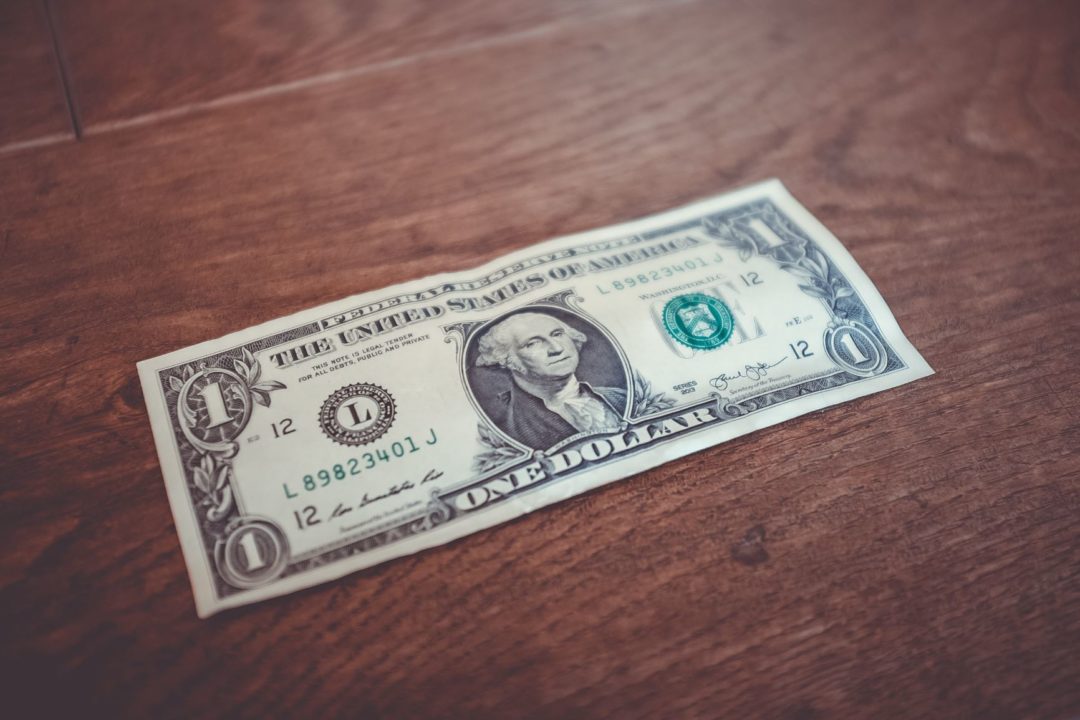 Photo courtesy of Neonbrand on Unsplash.
Editor's Note: Last week we mentioned we'd been on a group call with several of our partners, discussing how they are coping during this crisis. We also talked about their needs, and one of the (obvious) commonalities was funding. Federal funding is complicated and difficult to get, and fundraisers are really turning out to be a thing of the past. 
We decided to dive into this topic a bit more deeply to see if we could pull together some resources for accessing the federal funding, or ideas for alternative fundraising events. While these resources might not solve all of the funding issues many of you are experiencing, we hope it helps alleviate some of the stress and spark some ideas that might be applicable to you.
We hope you all are staying safe, taking care of yourselves, and weathering this storm with as much compassion, grace, and empathy as you can muster.
By Brienne Skees, Program Officer and VP of Research and Data Management
During this time, one thing that everyone is worried about is funding. Some grants are expiring, some revenue sources have shut down, and government funding isn't as easy to obtain as one would hope. In spite of the CARES package and the funding associated with that, none of our nonprofit partners were able to access that money before it ran out. Hopefully, access to the new round of funding will be more successful. Fundraisers that usually bring in a significant number of dollars have had to be postponed or cancelled, leaving many nonprofits without viable options for the future. We have found a few ideas that might help with this that are outlined below.
Federal Funding and Stimulus Package Guidance
The first tool we found is an easy-to-use website that helps you navigate all of the stimulus funds that are available, and how you can apply for them. This is for nonprofits, small businesses, and even families and individuals! Here is a specific Corona Crisis Playbook that provides guidance on how to access government capital. Finally, Covidcap is a database for emergency funding available. It is very simple to search this based on your needs and you can find out how to apply!
Alternatives to Fundraising Events
We know that many nonprofits rely heavily on fundraising and specifically fundraising events. However, because we are not able to gather in person, most of these events have had to be cancelled, without any idea if or when they can be rescheduled. So now what can you do? Well, we have a few ideas!
First, there is a great article here with some general alternatives to in-person fundraising events. I'll share some highlights!
Create a virtual gala. You can send catered food to your participants' doors and all connect via zoom. You can give them a tour of your facility while they eat and have a presentation ready to share.

Publicize your cancellation. Tell your supporters how important this fundraiser was and how upset you are to have to cancel. Be honest about how this will impact your success, and ask for donations. Make your ask as personal as possible.

Host a virtual charity run/walk. Participants can collect pledges and do the walk or run on their own. 

Host an auction. There are several

sites

that can accommodate both live auctions and silent auctions virtually. 

Have a raffle. This is another option that is very easily online–just assign them their ticket number via email, keep track of the numbers you assign, and do a live draw.

Have a competition, whether it be a singing contest, talent contest, photo contest, etc. Post their entries online and have your social media followers vote on a winner.

Have a good old-fashioned telethon. You can provide live entertainment online and take phone or online pledges. 

Create a monthly giving program. Right now is a scary time for people financially, so they might not feel comfortable making a large financial commitment at this time. However, they might be very willing to become a repetitive monthly donor.
Crowdfunding, Grant Matching Assistance, and Emergency Funds
Crowdfunding is a great virtual approach for fundraising during this crisis. According to Charity Navigator, individuals comprise 70 percent of all charitable giving, while foundations only account for 16 percent. Engaging individuals, especially right now, is probably one of the best things nonprofits can do to increase their funding. Here you can find a list of great crowdfunding platforms, along with costs, benefits, and offerings of each. Some are even waiving their fees for nonprofits and businesses impacted by COVID-19, so it's definitely worth digging into it!
You might be wondering if people are still giving during this time, and if new crowdfunding campaigns have been successful. As you can see from this article, the answer is yes! Although the average is slightly lower than in 2019 and giving this year has fluctuated a lot, the average is still quite high.
One other idea that we have seen have a lot of success is working with some of your larger funders to create a grant-matching campaign. If you have a funder who is giving a large grant, it could be very useful to put together a matching campaign with them to increase the impact of that grant and generate more funds for your organization.
Finally, Open Road Alliance provides emergency loans to nonprofits, as well as grants. They are speeding up their application process so if you apply online, you can get a quick response!
Contact Us!
While we cannot distribute more grant funds right now, we are more than happy to share fundraising events, crowdfunding ventures, as well as any other fundraising paths you might be working on. We can use our social media platforms to support you and are more than happy to do so.
As always, stay safe, stay calm, and take care of yourselves!
SHARE this story with your networks; see menu at top and bottom of page.
SUBSCRIBE! Like what you see? Click here to subscribe to Seeds of Hope!