Happy Graduation to Medha's Job-Ready Youth!
Categorized as: Education, Girls & women, Grantee, Job Creation, Our Partners, Poverty Alleviation, Stories on June 9, 2018. Related Grantee: Medha.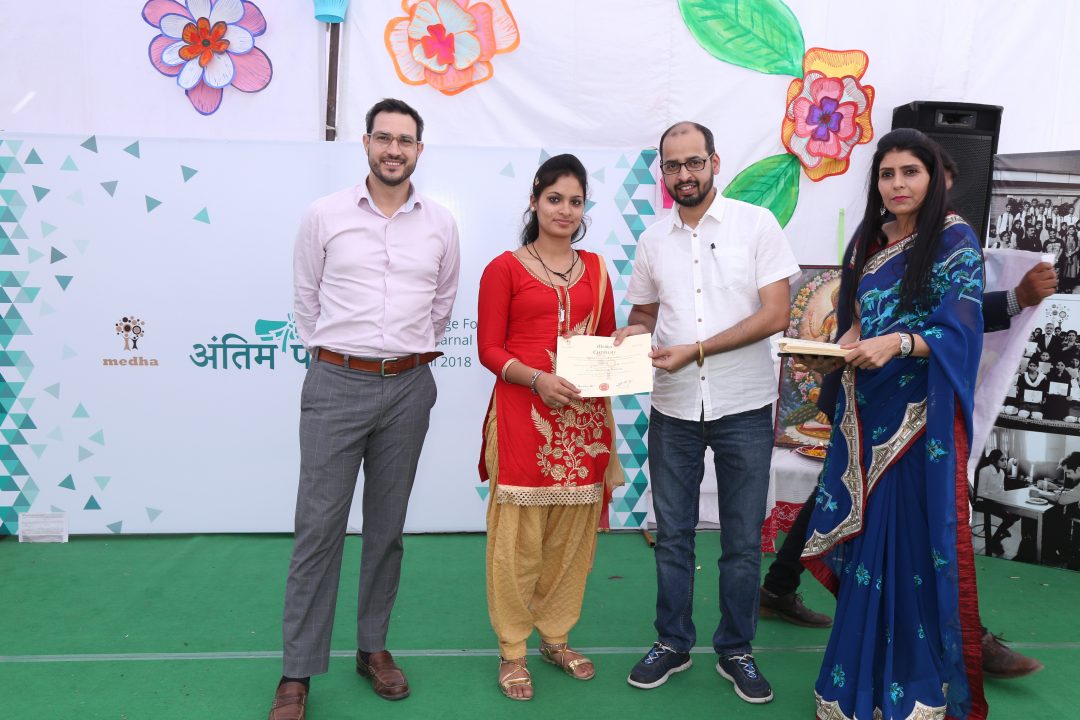 Certification distribution to Medha students.
Editor's Note: All around the world, the spring is a time to celebrate graduating students who are embarking on the next chapter of their learning journeys. In India, our Catalyst partner, Medha honored their most recent graduates of the program. Medha leads an employability program in India that improves career opportunities for youth. Taking an experiential learning approach, Medha runs a customized curriculum to teach content and partners with employers to give students access to real-world scenarios.
To date, Medha has graduated over 5,000 students across India. Completing the Medha program has helped graduates achieve a 38% income growth in their first two years in the job market. 60% of alumni earn a promotion within the first two years, resulting in a 33% increase in salary. Their efforts have also help drive a 27% increase in female labor force participation.
Medha has grown by 3x the last three years, and is aiming to reach 40,000 students across 100 campuses by 2020. Congratulations to Medha and newest class of graduates!
This update was originally published by Medha.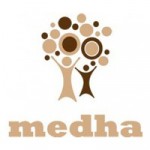 1,000 Medha Students Certified
April and May are a time for celebration here at Medha. We honor our thousands of students who have successfully completed our program through an event we appropriately call अंतिम पग (Antim Pag). Antim Pag literally means 'final step,' but more importantly, it signifies a crossing over from who you were before to who you are now.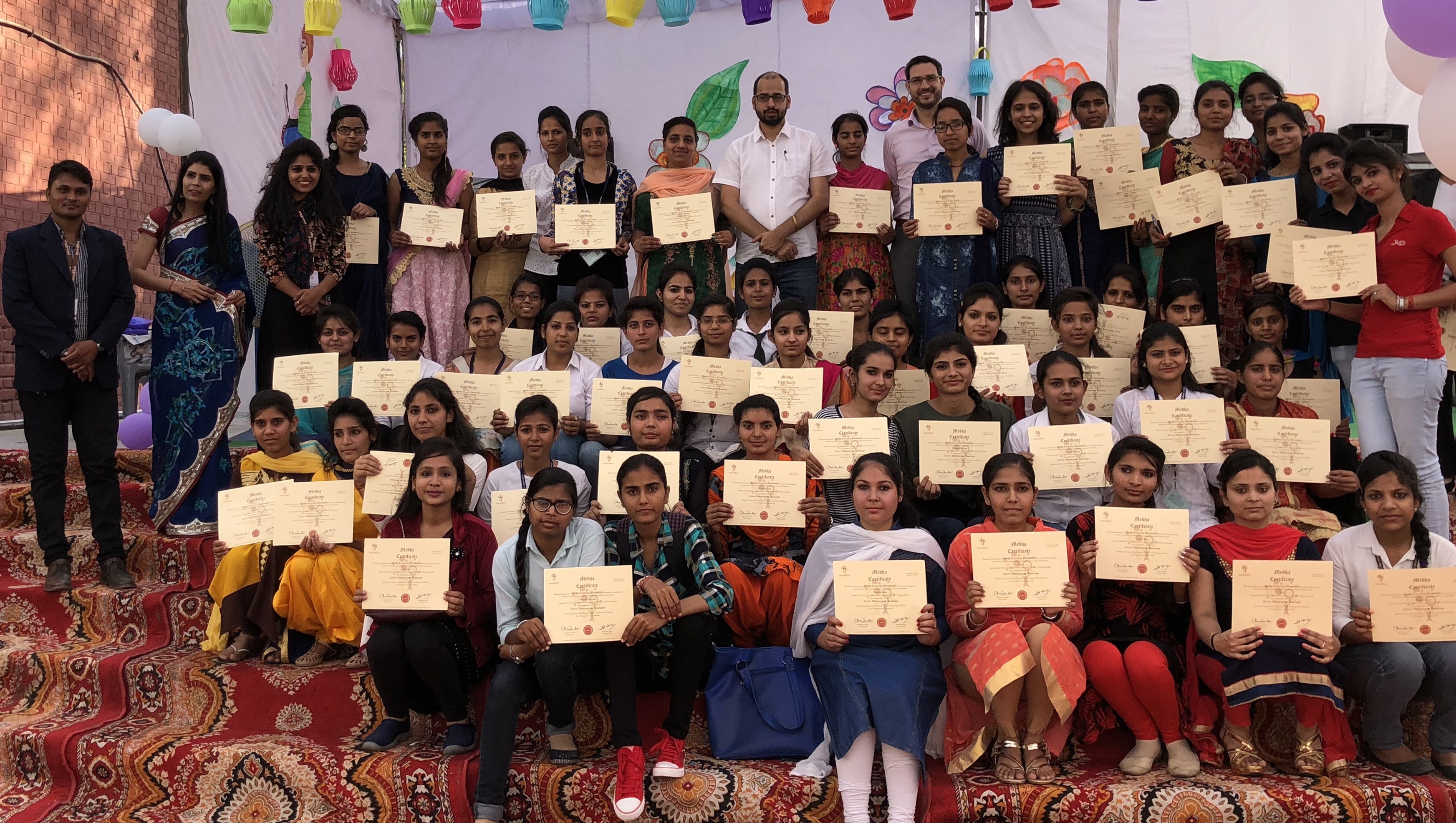 Graduation for 63 Medha students.
This year's series of Antim Pag ceremonies kick-started at a Govt. College for Women in Karnal.
Supported by the central government's 'Beti Padhao, Beti Bachao Yojana' scheme, 63 students graduated from the Medha program and celebrated in tremendous fashion with a dance performance on women empowerment and a skit on preparing for the job market through the Medha program.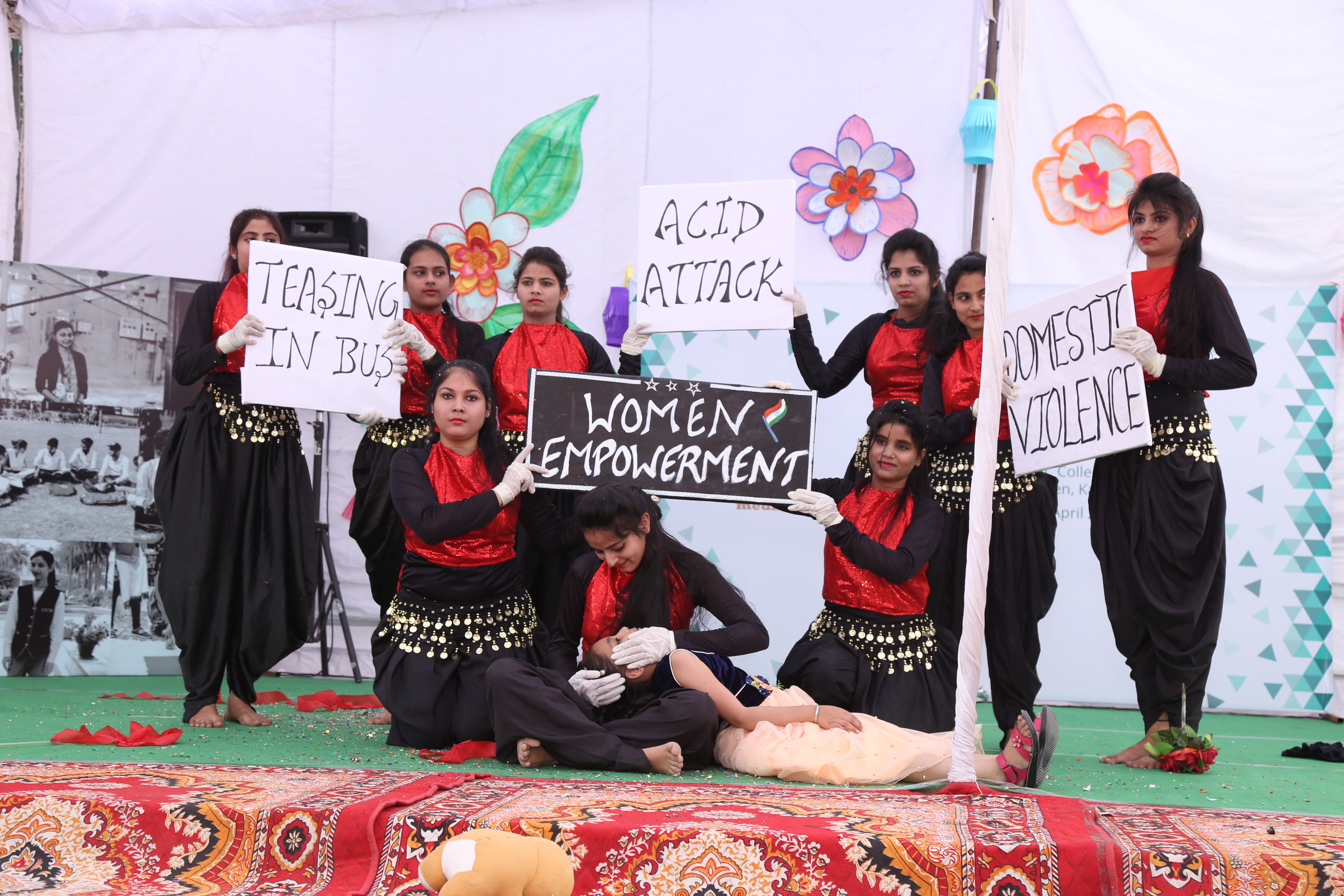 A skit performed by Medha students based on the Medha program.
Mr. Nishant Kumar, Additional Deputy Commissioner was in attendance, and spoke about the impact the Medha program had on the students, "Medha's bootcamp helped our students get clarity about what they want to do in the future."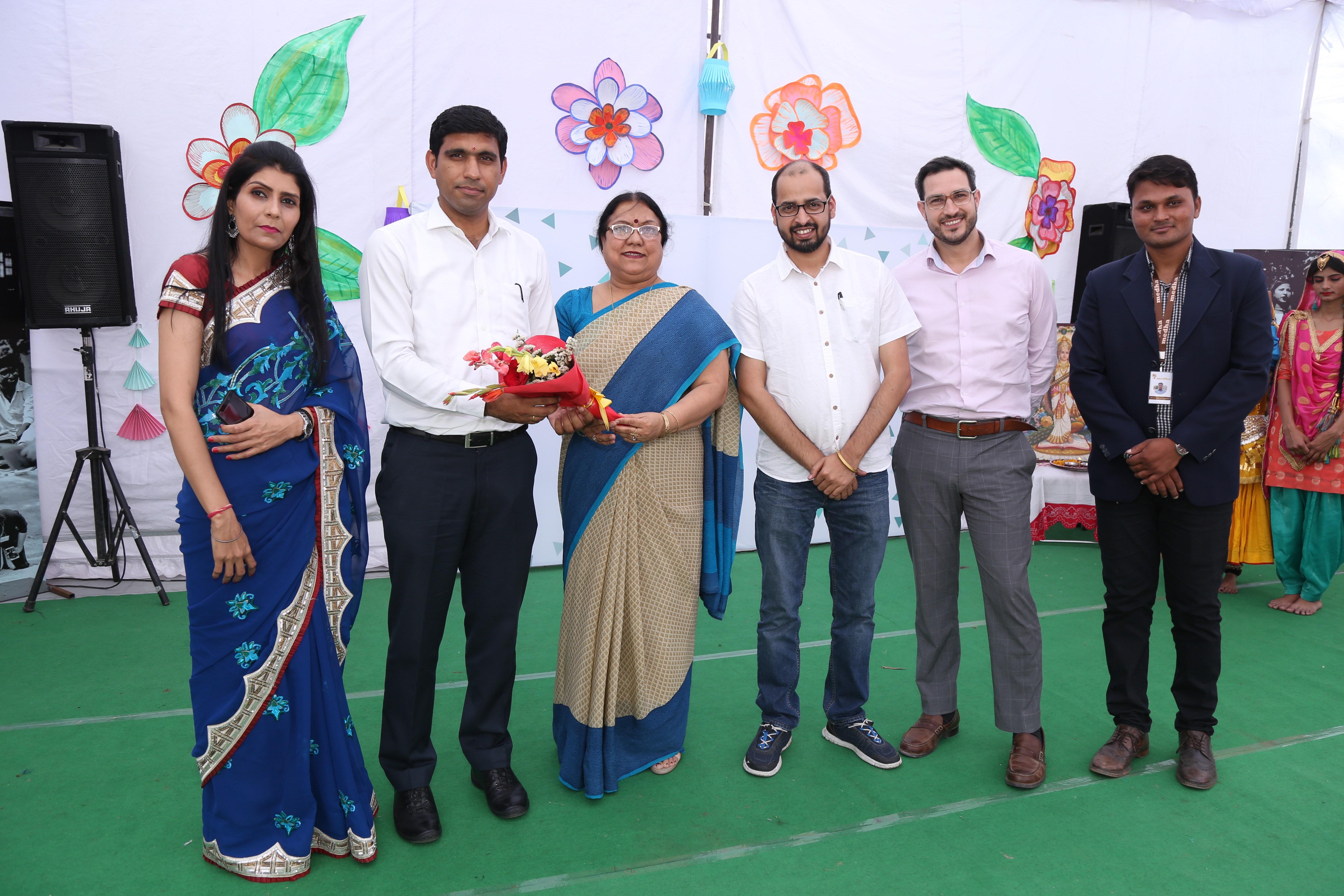 Felicitation of the chief guest of the event, Mr. Nishant Kumar, ADC, Karnal.
After Karnal, three additional Antim Pag ceremonies were held at partner institutions in Gorakhpur, Kanpur, and Lucknow, where close to 1,000 students graduated and over 50 employer and academic partners attended.
The best part of the events for us is when students share their personal experiences, citing how Medha helped them overcome their fears of public speaking, gave them the confidence to face the world independently, and build a community of peers they can rely on in the years to come.
All media content was obtained from the Medha website.
LEARN more about Medha's work to improve employment outcomes for youth here.
SHARE this story on Facebook and Twitter; see menu at top and bottom of page.
DONATE directly to Medha here.
SUBSCRIBE! Like what you see? Click here to subscribe to Seeds of Hope!