7 Techniques on How to Tell Real Stories That Will Make People Connect With Your Mission
Categorized as: Stories, Storytelling & Tagged as: Flint People, Freedom from hunger, Grameen Foundation, Huffington Post, The Ihangane Project, Upaya Social Ventures, VDay on October 11, 2014.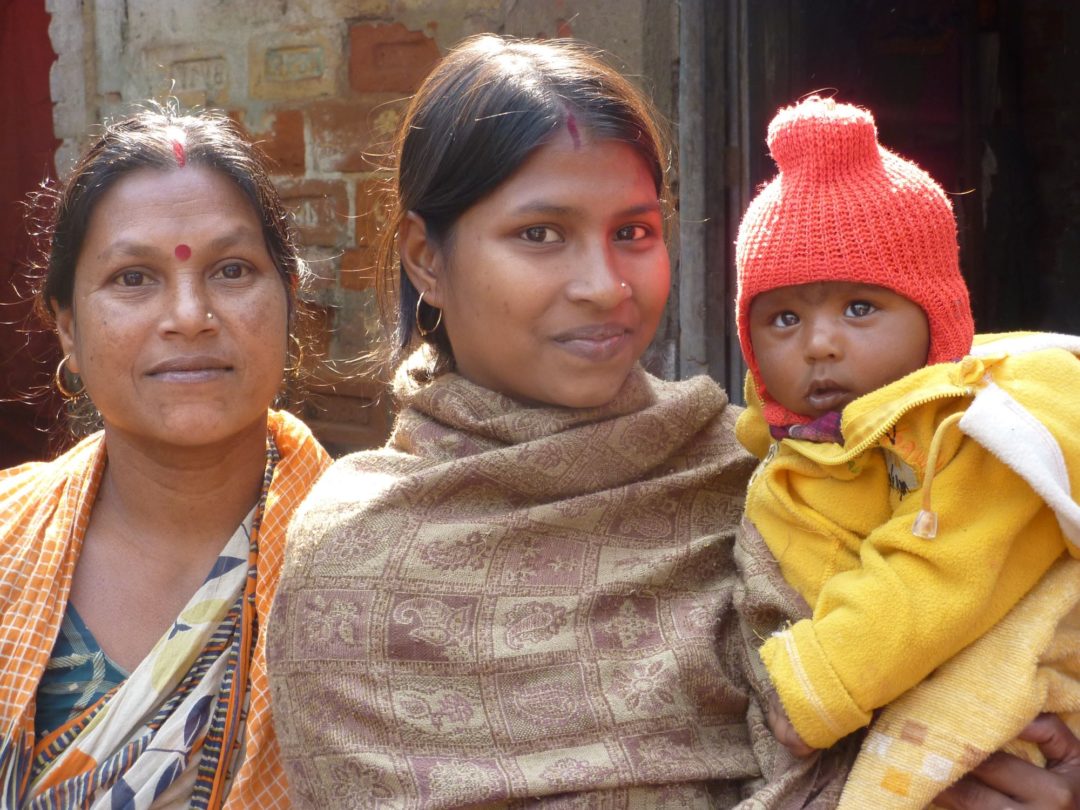 Want to make an impact with your storytelling? Director Suzanne Skees gives you her top seven tips for crafting the perfect story!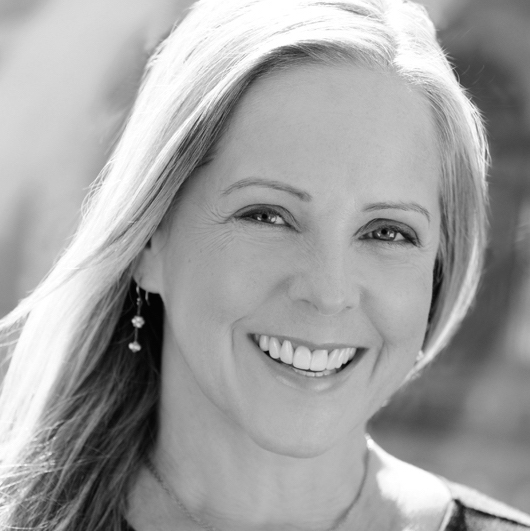 By Suzanne Skees for Huffington Post 

This story originally appeared on Huffington Post Impact.
How do you make people CARE about your mission?
This is what I do every day: I work with nonprofits to tell stories that make people care about their mission. My stories are focused on real people. Not just an organization's cause and work, but its people.
If you're doing any kind of work that impacts people, check out these 7 steps on how to tell effective stories about REAL people and how to make people "get" what it is you do. And there's a "secret sauce" to all of my stories . . . Find out what that is.
7 Steps to Tell Effective Stories about Real People
#1: Set a goal & create a list of stories
Before I travel with a non-profit, whether it's in Chicago or Cambodia, I sit down with them and say "What are your goals?" Invariably, I'll get the answer: "Fundraising for our programs." That's too broad and too general.
We try and break it down. Is your goal to publish a story around the time of the holidays? Maybe you're running a grant challenge online. Or you want to go into schools and recruit students to support your cause?
Figure out what your goals are and create a list of possible stories. Sometimes, it's three stories, more often it's closer to 20-30. We have a list of resources for budding storytellers on our About page.
#2: Tell the WHOLE story–the good, the bad & the ugly
We strategize with the nonprofit to figure out how to tell the story of what you do. YOU specifically. How do you compare with other organizations in the field? What are your successes? What are your struggles? You have to tell the whole story: the good, the bad and the ugly. Otherwise you'll lose readers at the first sentence. Sweet little stories put people to sleep.
Example: The Ihangane Project –an organization that was doing great work but wasn't telling a compelling story, and how a SINGLE story changed that.
I visited a program in Rwanda called the Ihangane Project, a healthcare program to support HIV-impacted children. But there were so many different layers to their work that they had no idea how to explain what they do. I spent a day in the village talking to a lot of their clients, and even I couldn't figure out how to tell their story.
Until I focused in on one client: Julienne.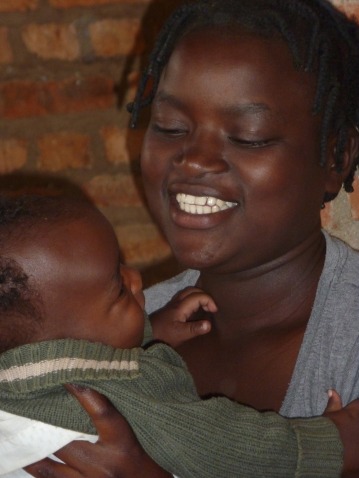 Julienne was a young mother and herself a toddler during the 1994 Rwanda genocide. Julienne was HIV positive. She had gone through the Ihangane program, had supported her own nutrition, stayed on medication, and had not transmitted her virus to her daughter.
As soon I told the story through the lens of this one client, people got it.
It went up here, on The Huffington Post. The next morning, the founder of the project received emails from people in Africa who had already read the article, while we were still asleep in the U.S. People reached out to her saying, Now I understand what it is you do! Would you like to partner with us?
#3: If you're visiting a new place, study where you're going
What's the socioeconomic situation of the place? What's the culture? What are the religions and the languages? Read books and read online. Start with Wikipedia, the State Department website and the CIA World Factbook. These are good sites to get an overview of the country.
#4: There's no such thing as a general audience
Let's take our partner V-Day, headquartered in New York and working around the world to end violence against women and children. Their audience might be young women in college. If so, what are the outlets we are going to pitch to? What is the voice we want? It's not my voice. We'd rather have a young woman telling her story in her own voice. So I would interview a young woman and let her speak for herself.
There's no such thing as a general audience. You always have to think about who is your ideal reader? With many of my stories, I also imagine my mother, sitting on the couch in her apartment in Dayton, Ohio. She doesn't have the chance to travel like I do at this point in her life, but she loves to go with me vicariously.
#5: Bring 'em along, without them having to buy a plane ticket
Share sensory details. I bring my audience along by trying to share sensory details of where we are. One of my friends from our long-term partner, Freedom from Hunger, used to say to me, "Suzanne, your story passed my tear test!" That meant that it got her right in the heart.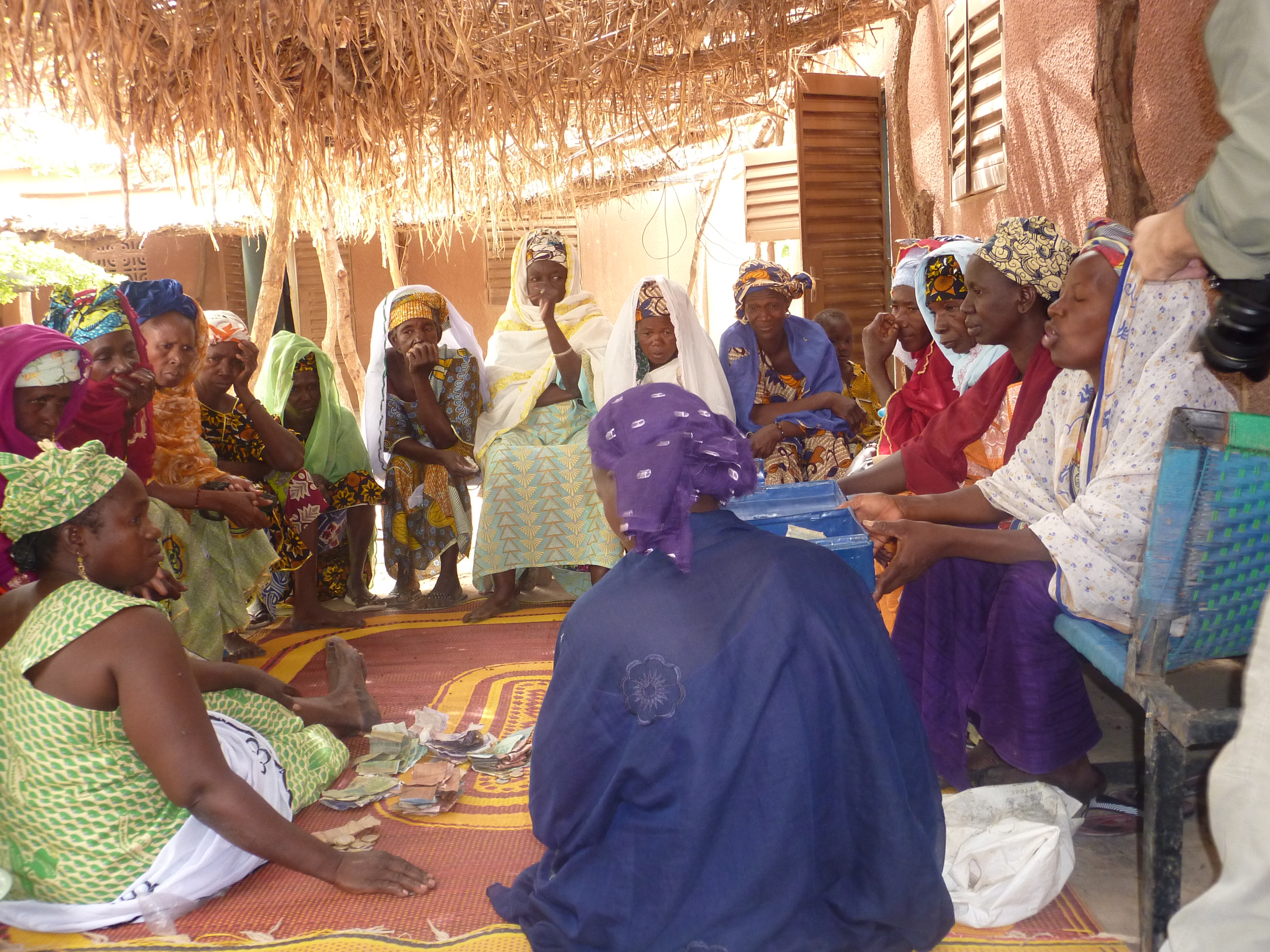 It also meant that she felt like she was right there. She could smell what it was like to be in the village. She could smell the the cow manure, she could feel the breeze. Her eyes were stinging by the smoke of the wood-fire in the middle of the circle around which the women in a savings group met; she could envision the chicken walking through the middle of the circle. She could hear the sound of quiet voices at the side of the circle, of the men who were eavesdropping on the credit meeting. She could get to know the characters who were as real people. These details are what bring a person with you.
Give context to where you are. What's the population of the village? Is there an elder or an eldress? What's hanging on the walls in this home? What sounds do you hear on that urban street? Is this a democratic or autocratic nation? Do you feel safe? Is it day or night?
#6: Establish Rapport (and a funny story!)
I try to establish rapport with the people I'm interviewing. In too many cases, I don't know the language of the country, so I rely on a translator. They're often translating culturally and helping me establish rapport. There are a few techniques I've learned:
Go to Humor. I learned this from a really smart photographer I've traveled with. He would jump around, climb up on things and clown around in all kinds of ways! I learned from him that I have no dignity when I'm interviewing. I'll do anything to make people feel comfortable or get them to laugh.
Go to Family. I'm a mother. And about half the people I interview in the world are female and either daughters or mothers! If we can get to the point where we say, "How many children do you have? I have three sons," then suddenly we have something in common.
A Funny Story! One thing I love to do is play with the kids. I was in a mountain-town in Uganda, called Sipi, collecting stories on the work of Grameen Foundation to end poverty via technology. We had done a great interview with a mother, a farmer Esther and her four children. Lots of kids had gathered and were kicking around a makeshift soccer ball, made out of rags and rubber bands.
I asked them with my hand-signals to pass the ball to me. I'm a terrible soccer player but it didn't matter. They were delighted that I would be human with them.
There was a little boy, around age four, watching from the sidelines. He looked at me, grinned and started to dart towards me. And I thought, Oh good, he wants to play. So I started to run towards him with my hands out. It backfired. I scared him within an inch of his life! This little boy shrieked, ran behind a fence and sobbed his little heart out.
Esther told me he'd never seen a white person before. And I'm a really pale white person. He thought some ghost was running after him.
#7: The Secret Sauce
"Connective tissue" is the secret sauce to all of our stories. In each story, we try to find the human element & what's unique to this person's circumstance.
I'll give you an example. I was in the North of India, in a small village outside of Lucknow. I was working with our partner, Upaya Social Ventures, an organization that provides jobs for the ultra poor. We were interviewing a woman named Saraswati.
Saraswati was lovely. She adored her cow, she was happy with her job, she was starting to make enough income to feed her family. And she had kept her son in school.
But I noticed a 15-year old girl in a salwar kameez–the only girl in pants in the village–leaning against Saraswati's hut, her arms crossed, almost rolling her eyes. She was Saraswati's daughter, Shobha. I saw her just around the time that Saraswati ducked into the hut to make tea for us. I said to my interpreter, "Let's see if she'll talk to us."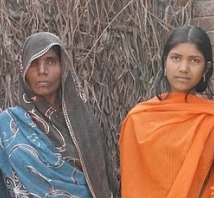 When mama wasn't hovering, Shobha said to us "I don't want to be anything like her. I want to go back to school. I love school. My favorite subject is Hindi."
Like teenagers back in the US, Shobha felt repressed by her controlling mother. "All I really want to do is hang out with my friends at night. But my mother won't let me because she says people will talk if I walk through the village. I want to stay in school but my mom won't support me. All she wants is to marry me off! I don't want to get married, ever. I want to go to college and to work in an office in a big city."
I had my story. I wrote this story called "Not Like Mother, Like Daughter" and it got so much positive feedback from our readers in the US. They said, "I can relate to that! I have a teenager like that!"
There we have it: 7 steps to tell effective stories. Try one of these techniques and drop us a comment on how it went.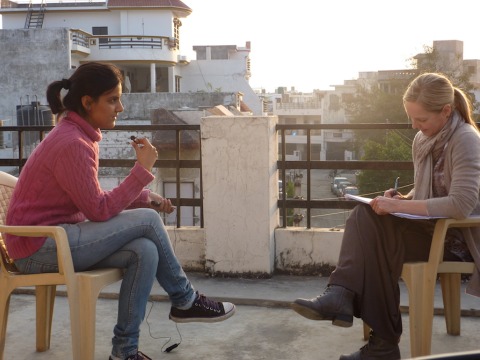 To share our stories of hope about real people working in the grassroots to end poverty–one person, one project, one village at a time, click over to Seeds of Hope.
Many thanks to Flint People, who interviewed me on these 7 techniques for getting people to care with stories.
SHARE this story on Facebook and Twitter; see menu at top and bottom of page.
SUBSCRIBE! Like what you see? Click here to subscribe to Seeds of Hope!