Welcome to the SFF Board: Meet the New Faces!
Categorized as: About us, Stories on May 28, 2022.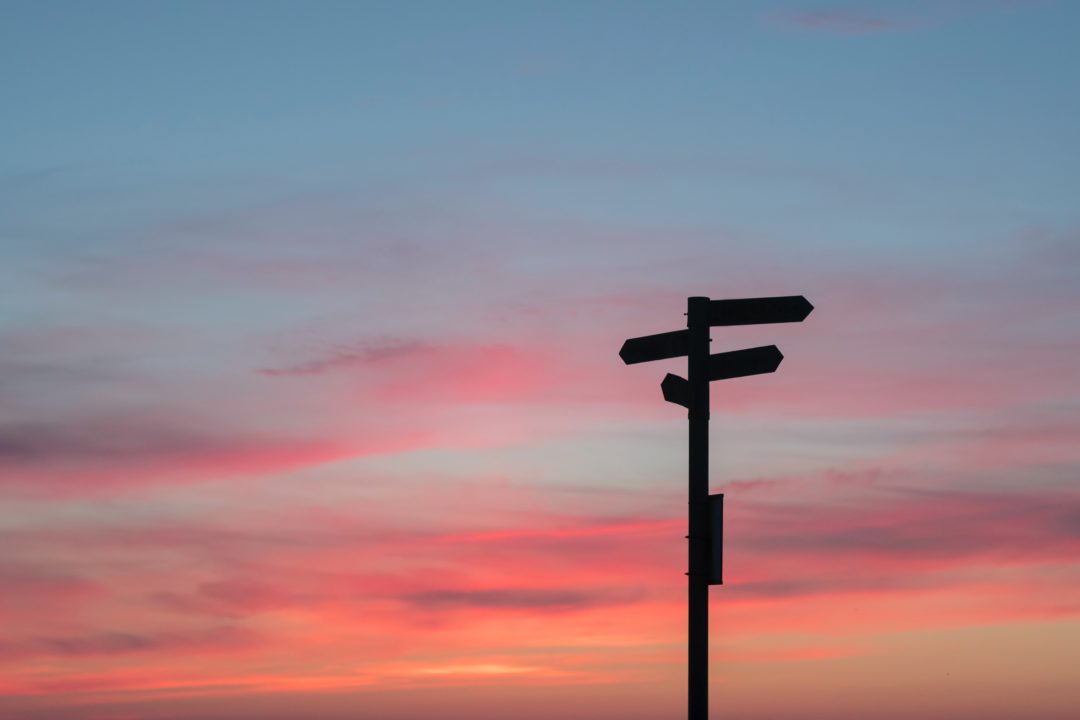 Photo courtesy of Unsplash.
Editor's Note: SFF is moving in a new direction! With some board members stepping down and new members taking their place, it is an exciting time for the foundation. Read below to learn about our shift in leadership team, why we're doing it, and who will be taking the reins.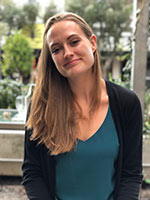 By Brienne Skees, Program Officer and VP of Research and Data Management
New Directions…
The past several years have been years of growth and change within Skees Family Foundation. We altered our grantmaking strategy to be more intentional and effective, we moved all of our assets into an ESG investing strategy, and we have continued to try to be the best funding partner we know how to be. However, we felt something more needed to be done and in 2021, it became clear what our next impact strategy needed to be.
Skees Family Foundation began with a small pool of money, a lot of love, and a desire to make the world a better place while at the same time pulling our extended family together through our shared interest of giving back. And while that opportunity has been incredible, it was rooted in a place of privilege without much lived experience within the communities we serve. One lesson we have all learned is that the luck of wealth does not equate to expertise in spite of what the world of philanthropy has led us to believe. By limiting our positions of power to family, we were doing a disservice to our mission and vision by excluding other perspectives, while supporting institutions and traditions of white supremacy and unequal wealth distribution. 
Therefore, last year we decided to begin the process of passing on these positions of power to those who have had more direct experience working with social entrepreneurs and job creation programs. We wanted to pull people from different roles and diverse backgrounds with a variety of skill sets in order to have more viewpoints in the room than just the relatively monotonous experience that we brought in from the Skees family. Our aim is to start to bridge the gap between the funder and the "beneficiary" for lack of a better word. We spent several months putting together a list of people we'd worked with, who we knew would be amazing in these roles and would push SFF way further than we ever could have. 
While not all Skees family members are giving up their positions, myself, Shelly, and Suzanne are all stepping away from our roles with SFF following our Q2 board meeting in June. Sally and Vincent will remain as long as the new board decides is appropriate, but going forward, board positions will not be reserved to Skees family members. So, without further ado, we wanted to introduce you to the new faces of the SFF board!
…And New Faces!
Suman Bhat-Kincaid
As a career relationship builder, Suman has always believed that forging strong connections grounded in mutual respect are at the core of every successful partnership. For the last 9 years, she has worked in the nonprofit sector raising awareness and expanding financial support for healthcare organizations working both in the US and abroad. With specialties in corporate and foundation partnerships, she last served as Senior Corporate Partnerships Officer at Bloodworks Northwest, building strategy to increase institutional support around blood research, blood banking and transfusion services in the Pacific Northwest. Prior to Bloodworks, she spent nearly seven years at SightLife, a global health organization focused on restoring sight to the blind. Suman was the Manager of Corporate and Foundation Partnerships, supporting SightLife's programs in India, China, Nepal and Ethiopia. Before she joined the nonprofit sector, she specialized in customer care, logistics and planning in the transportation industry, where she established customer care systems and built customer service departments from the ground up. Suman holds a BS in International Management from Butler University and an MPA from the University of Washington.
 Cecilia Foxworthy
Cecilia is the CEO of Agora Partnerships and co-lead of Red de Impacto. She has spent over a decade leading and supporting impact organizations for strategic growth and innovation across the globe, with a targeted focus on the Americas. Her experience spans strategic design, program creation, business development, and organizational change for entrepreneurship, youth development, and women's economic empowerment initiatives. Previously, she held roles directing or managing operations and marketing for Global Citizen and Global Goods Partners. Additionally, Cecilia has founded and built two organizations, Torus Teens and Small Fry, to address education and economic opportunity gaps in disadvantaged communities in the US. Cecilia holds an MBA from Baruch College, an MS in Global Education from Drexel, and a BS in Apparel Design from Virginia Tech.
 Alex Pan
Alex is the Director of Impact Investing at Miller Center for Social Entrepreneurship and a co-founder of the Truss Fund.  Alex is an experienced program manager with a background in building the ecosystem that supports social enterprises in emerging markets. Before joining Miller Center, Alex worked for the Aspen Network of Development Entrepreneurs (ANDE) where he coordinated ANDE's global network of regional chapters, facilitated collaboration and knowledge sharing among ANDE's 240+ members, and led ANDE's efforts around talent and invention-based businesses. Prior to ANDE, Alex worked for several international development NGOs in China, India, and Uganda. Alex has also worked for the White House Office of Science and Technology Policy where he assisted in the development of their impact investing policy. He holds an M.A. in International Science and Technology Policy from George Washington University and earned his B.A. from Colby College where he studied International Development and East Asian Studies. 

Eléonore van Tulder
Eléonore was born on the east coast of the US and majored in International Studies at American University in Washington, DC. She had a few internships at refugee resettlement centers and NGOs in the area and then moved to Mozambique with the Peace Corps after graduation. After two years of being a secondary-school teacher in the north of the country, she worked at the Morgan Stanley Foundation in New York City and then moved back to Mozambique to work in consulting. She is currently working on a Platform for the Development of the North of Mozambique, focusing on private and public sector collaboration for sustainable development.
Farewell!
While we have all loved working together and with SFF, now more than ever is time for new faces and fresh perspectives in the world of philanthropy and we are so excited to see how the new members push SFF beyond the traditional limits. Until we meet again, that's me signing off!
SHARE this story with your networks; see menus at top of page and below this list.
SUBSCRIBE! Like what you see? Click here to subscribe to Seeds of Hope!