The Power of Small
Categorized as: Stories on December 12, 2011.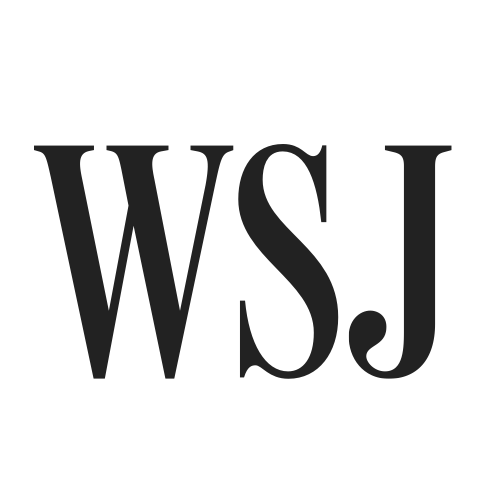 Photo courtesy of the Wall Street Journal Facebook page.
The Wall Street Journal talks about our strategy for leveraging power far greater than our grant size through early-stage investment and entrepreneurial partnerships with innovative startups solving poverty worldwide.
Share in our good news: that even the smallest efforts can have impact when we partner with experts who create jobs, education, and equal opportunity to end poverty one program, one family, at a time.
December 12, 2011
You don't have to be a giant foundation to have a measurable impact
Click here to view this story on WSJ online.
By Ruthie Ackerman
When it comes to philanthropy, bigger isn't always better. Just ask Kayrita Anderson, who through her small family foundation in Atlanta helped launch a campaign to end the sexual exploitation of children in Georgia.
The urge to do something came after she and her husband, Harold, read an article about the arrest of child prostitutes in their home state. Outraged, they immediately donated to a fund for victims services—first $10,000, then $20,000 and then $100,000 over a period of about eight years.
Eventually, when Ms. Anderson didn't see the momentous change she had hoped for, her husband suggested they go after the root cause of the problem: the men who bought and sold children for sex.
"That changed something inside of me. It was like game on," says Ms. Anderson, who joined forces with the Atlanta Women's Foundation and the Juvenile Justice Fund to create the anti-trafficking initiative "A Future. Not a Past" in 2007 with a $1 million grant from the Harold and Kayrita Anderson Family Foundation. Ms. Anderson herself became actively involved in the campaign, which in 2010 was credited with playing an instrumental role in an effort to pressure Craigslist to shut down its adult-services listings in the U.S.
Collaboration Is Key
Small foundations like the one run by the Andersons, which has just one full-time paid staff member, may not have the financial clout of some larger peers, but many have shown they can pack a big punch by making quick decisions on grants, collaborating with other groups and developing expertise in certain areas that gives them credibility with the politicians and community leaders who can shine a spotlight on important causes.
Suzanne Skees in Tanzania with students her family foundation is supporting through The School Fund, which promotes access to education for youth who can't afford it
"A foundation's impact is a result of its ability to focus narrowly on what it wants to achieve and then executing with discipline," says Fern Portnoy, an adviser and consultant to foundations, individual philanthropists and charities through her firm, Portnoy Philanthropy Advisors. "That can be done by a foundation regardless of its size," she says.
Suzanne Skees, whose Santa Cruz, Calif.-based Skees Family Foundation has given out about $141,000 in grants this year, lacks the resources to tackle poverty on a global basis. So she has dedicated herself to funding start-ups that have innovative ideas for helping the poor. One such start-up, Upaya Social Ventures, works with the ultrapoor in northern India to provide long-term skills training and services to families.
"With an organization that small, we can invest a grant of $5,000, $10,000 or $50,000 and it can have a magnified effect, employing…hundreds of heads of households that also can trickle down to entire families," Ms. Skees says.
Small foundations tend to be nimble because of their size, meaning they can respond quickly when a need arises. Ms. Anderson, for example, says she can write a check for $250,000 from her foundation whenever she wants, without having to wait for board approval. That flexibility, she says, allows the foundation "to think fast and respond fast."
Still, many who run small foundations say there are limits to what they can accomplish alone, so if they want to tackle more complex problems, they team up with others.
Jacquelyn and Gregory Zehner Foundation with schoolchildren in Vietnam getting a meal from the American Red Cross, which her foundation supports
Take Roxanne Cason, whose Cason Family Foundation funds less than $150,000 in initiatives annually. She recently collaborated with a group of students at the Humphrey School of Public Affairs at the University of Minnesota to develop a financial tool to help garbage pickers in developing countries determine what kind of recyclable materials or other waste is most needed on the market and where they can get a fair price. A pilot program in Cairo was successful, she says, and the tool is now being translated into Spanish and Portuguese. Alone, she says, she would have accomplished only a fraction of what she did by bringing together the right players and communicating the initiative to companies that had a stake in the sector.
Collaboration also played a critical role in the Craigslist campaign, says Ms. Anderson. "I called every national leader I could think of and said, 'We have to meet,' " she says. "The only way we're going to make a difference is if we work together," she says she told them.
Jacki Zehner, president of the Jacquelyn and Gregory Zehner Foundation, which operates out of New York and Park City, Utah, believes founders of small foundations are often tremendously passionate about the causes they support, which leads to more time spent on specific issues.
"It becomes a personal mission for the founders," says Ms. Zehner, whose organization has one full-time employee and funds some $500,000 in initiatives annually. "They can go deep and create a disproportionate area of expertise relative to the size of their granting portfolio." And that, she says, can be as valuable as money.
Martha Richards, the founder of WomenArts, a foundation dedicated to helping women artists promote themselves, is an example of someone who has relied on expertise more than money to advance her cause. Ms. Richards says her 20 years of experience running arts organizations gave her valuable inside information about what artists can do to raise their visibility and get grants. "I had expertise that generally wasn't available to women artists unless they paid a high consulting fee," Ms. Richards says. "It was a combination of understanding the field and understanding the tools to solve the problem."
Closer Connections
Proponents of small foundations say smaller donors often have closer relationships with the nonprofit organizations they fund, which allows them to see firsthand how donations are being used. Ms. Skees, for example, says she visits her foundation's partners in California and beyond, getting to know everyone at the organization from the executive director on down, and familiarizing herself with the programs the organizations run.
Small foundations also tend to have close connections to the people and charities in their local communities, the proponents say. Those connections make them good partners for bigger philanthropic organizations, says Ms. Portnoy. Small donors can offer insight into a community's specific needs, the inner workings of local charities and anything else an out-of-town foundation might have difficulty uncovering on its own, she says.
Ms. Ackerman is a reporter for Dow Jones Newswires in New York. She can be reached at [email protected].
SUBSCRIBE! Like what you see? Click here to subscribe to Seeds of Hope!