Skees Family Foundation Celebrates International Women's Day!
Categorized as: Africa, Asia, Education, Girls & women, Grantee, Grantmaking strategy, Job Creation, Latin America, Leadership, Our Partners, Poverty Alleviation, Stories, Storytelling & Tagged as: Age Africa, Akilah Institute, Destiny Foundation, Global Press Institute, International Women's Day, Kiretono Resource Center, The BOMA Project on March 7, 2015.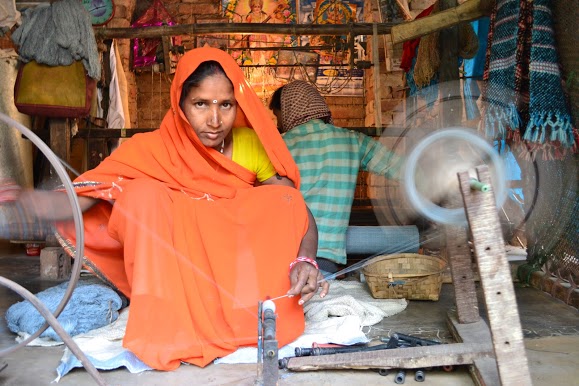 Photo courtesy of Upaya Social Ventures.
Editor's Note: As the world celebrates International Women's Day tomorrow, we look to the great work our grantees are doing to advance women's causes. 
By Suzanne Skees
Happy International Women's Day! This year we're excited to continue the strong partnerships we've built with all our grantees, but we're especially proud to feature those organizations that are working tirelessly to create positive social change for women all across the world.
We wanted to share a roundup of current grantees that are working on women's issues ranging from education to job training, in rural communities and bustling city hubs. We hope our grantee partners will inspire you.
AGE Africa

AGE Africa works to help disadvantaged but academically gifted young girls to attend and finish secondary school in order to pursue opportunities beyond high school that they typically would not have. AGE Africa provides comprehensive scholarships that pay for tuition and other fees, create extracurricular programs that focus on life skills education, leadership development, self-advocacy and career guidance, and they help with post-secondary transitions into either promising careers or higher education.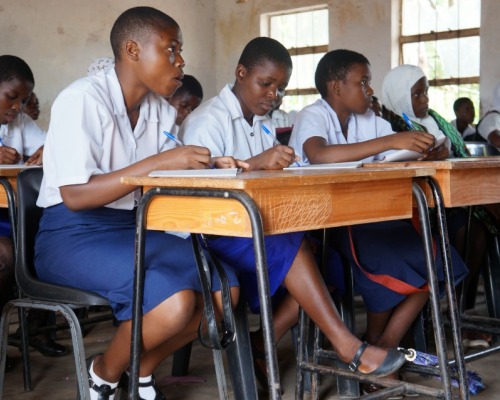 AGE Africa delivers GirlsCHAT (Creating Healthy Approaches to Success) curriculum in Malawi. (Photo via AGE Africa)
Eighty eight percent of the girls in their program have completed all four years of secondary school and 74% of their alumnae are pursuing higher education, have wage-based employment, or are engaged in small businesses that put their income well above the poverty line. AGE Africa has provided training in life skills and career guidance to over 1,100 girls and have awarded over 350 scholarships since the beginning of their work in 2005. You can read some of their amazing success stories here.
The Skees Family Foundation admires AGE Africa's thorough approach to education development throughout Malawi. We chose to support their organization in 2014 in order to help provide scholarships and educational opportunities to brilliant young girls in need of helping hand in order to better their lives and communities.
The Akilah Institute

The Akilah Institute works to educate young women in low-income, underdeveloped areas of East Africa, with campuses in Rwanda and Burundi. They focus on building private-sector partnerships and developing curricula hand-in-hand with business leaders and fast-growing sectors of the economy. Their curriculum emphasizes experiential learning, leadership development, and entrepreneurial skills in order to develop market-relevant skills to make job placement easier on graduates. The first class graduated from the Akilah Institute in 2012 and they had 100% job placement. By 2020, over 1,500 young women will have graduated from the Akilah Institute.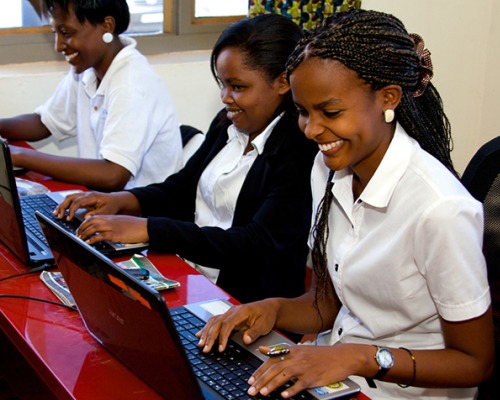 Akilah's emphasis on technology is designed to address the significant gender gap in the Information and Communications Technology (ICT) sector. (Photo via Akilah)
The Akilah Institute's unique, market-relevant education model focuses on English fluency, critical thinking, teamwork, and leadership development, empowering young women to enter professional careers and transform their lives.
The Skees Family Foundation began supporting the Akilah Institute in 2014. We love that not only do they provide higher education, but they also help with job placement. They are truly dedicated to East African development and we wanted to be a part of their success.
The BOMA Project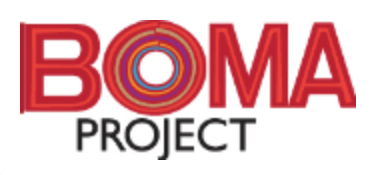 The BOMA Project replaces aid with sustainable income, helping ultra poor women "graduate" from extreme poverty by giving them the tools they need to start small businesses. They work in Kenya's toughest remote areas impacted by climate change and turns beggars into business owners through training, education, and investment. Since 2009, BOMA has reached almost 50,000 women and children and has helped launch over 2,300 businesses.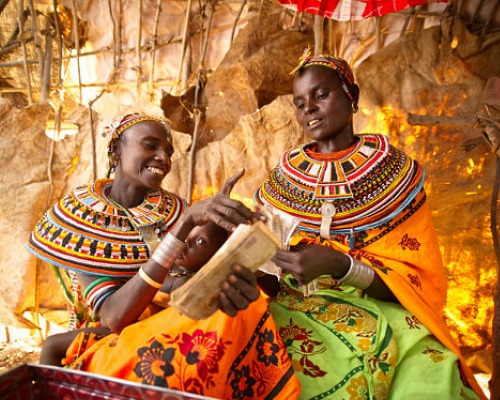 BOMA's Rural Entrepreneur Access Project (REAP) is an innovative two-year poverty graduation program that provides a grant, training, and mentoring. (Photo via BOMA Project)
BOMA implements a high-impact income and savings program for ultra-poor women in the drought-threatened arid lands. BOMA helps them to start small businesses in their rural communities, so they can pay for food, school fees and medical care for their families.
The Skees Family Foundation began working with the BOMA Project in 2014. We agree wholeheartedly with their mission and the progress they have made since their foundation in 2009 is admirable. We wanted to work with them to help them make a difference in the lives of women all throughout Kenya.
Destiny Foundation

The Destiny Foundation works to rescue young women from sex trafficking and/or sexual exploitation and provide them with training and employment opportunities. Their goal isn't just to pull them from a dangerous life, but to make sure they don't feel economically or socially compelled to go back. Since 2007, the Destiny Foundation has been able to work with and employ over 30 women from Kolkata, India.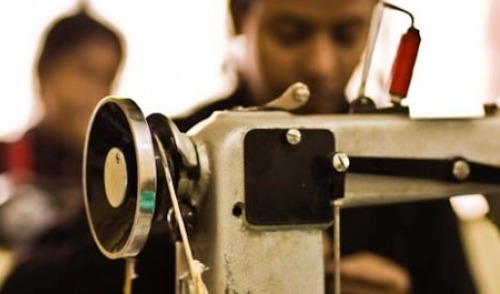 Destiny Foundation works with over seventeen partners to fulfill its mission. (Photo via Destiny Foundation)
The Skees Family Foundation began working with the Destiny Foundation in 2014. Not only do we think they do great work in jobs creation, but the fact that they work with sex trafficking victims is very admirable. We are funding them through Cents of Relief, who work to empower victims of human trafficking through healthcare and education.
Global Press Institute

Global Press Institute uses journalism as a development tool to educate, employ and empower women in the developing world to produce professional news coverage that elevates global awareness and ignites social change. This allows the world to see unique, diversified coverage of issues that are often overlooked by mainstream media and leads not only to female empowerment, but community empowerment and development. Since 2006, GPI has trained and employed 135 women across 26 developing countries. Now, more than 5 million people in over 160 countries are reading GPI stories each month.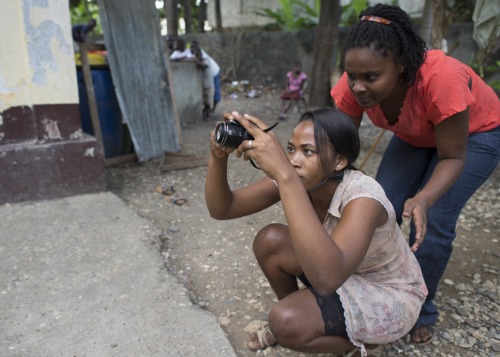 GPI Haiti journalists learn photography skills during a training. (Photo by Paige Stoyer for GPI)
The Skees Family Foundation started working with GPI in 2014. We feel their mission to train and employ women in some of the poorest countries in the world is a wonderful tool not only to help those women and their communities, but also to educate the rest of the world on issues that normally would not receive media attention.
Kiretono Resource Center/AID Tanzania
Kiretono Resource Centre (KRC) provides a young women's residential program with educational and life skills support for primary school students from Maasai villages in the Ngorongoro Crater Conservation Area in Tanzania. Established in 2014, this residential mentoring program represents a deepening commitment to supporting the education of Tanzanian children. Another pillar of KRC's efforts is to assist Maasai women find local jobs through cottage industries or seasonal employment. KRC is a project of AID Tanzania.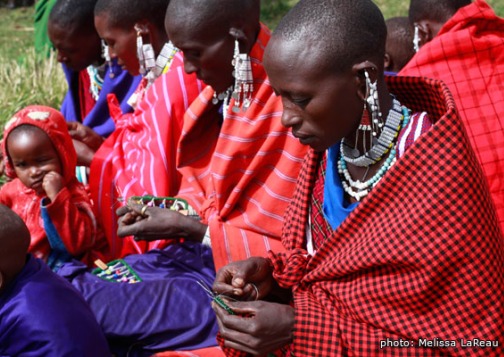 Maasai women are known for their intricate beadwork. (Photo by Melissa LaReau for Aid Tanzania) 
The KRC is a brand new project that the Skees Family Foundation wanted to support. We have followed AID Tanzania's success and when we heard about this project, we wanted to jump on board. Together we wanted to help change the lives of several young Tanzanian women.
LEARN more about our grantees here.
SHARE this story on Facebook and Twitter; see menu at top and bottom of page.
DONATE directly to our partners; search by geographic or issue area on our CAUSES page, here.
SUBSCRIBE! Like what you see? Click here to subscribe to Seeds of Hope!