Partner Update: Destiny Reflection International Foundation – Ending Human Trafficking and Slavery in India
Categorized as: About us, Asia, Education, Girls & women, Grantee, Job Creation, Leadership, Our Partners, Poverty Alleviation, Stories, Youth & Tagged as: Destiny Foundation on July 16, 2018. Related Grantee: Destiny Foundation through Cents of Relief.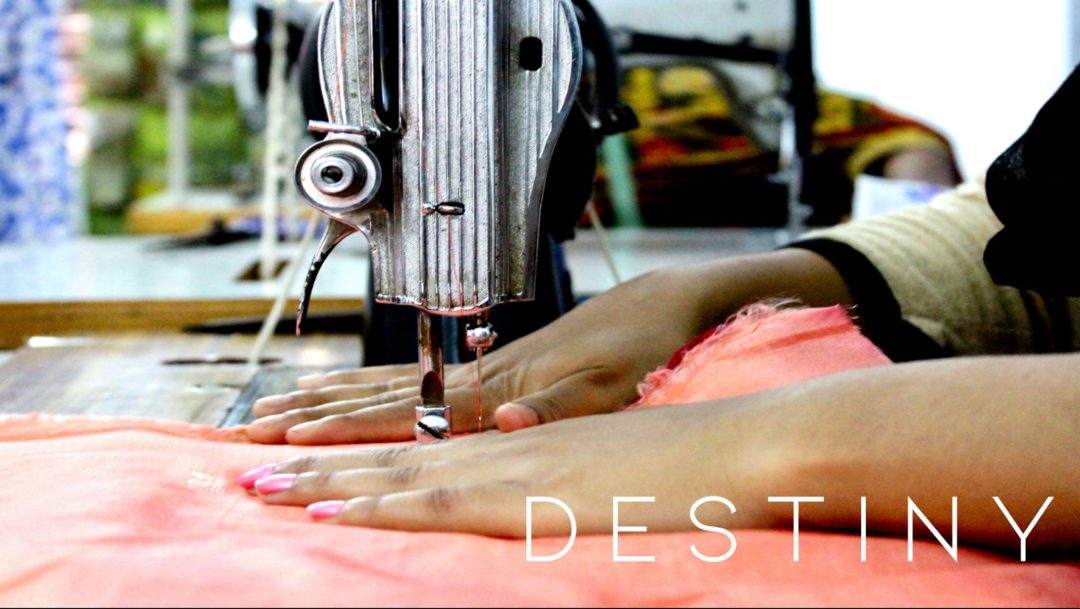 Editor's Note: Sandy Skees is one of our 2G members, a sister to Suzanne, the founder of Skees Family Foundation. She has taken an active role in her community for many years, working in areas such as sustainability, girls' empowerment, giving circles, and encouraging women to run for office. She developed a connection with Destiny through our Generational Grants program. 
 Sandy Skees, Skees Family Member
Back in the summer of 2017, three generations of the Skees Family gathered for our biannual reunion. Over 25 relatives gathered from literally all over the world to spend a hot week in July together in Dayton, Ohio, where many of us grew up. In addition to barbeques and card games, catching up and hanging out, we also spent time learning about the Skees Family Foundation's plans to create a new grantmaking program: Generational Grants, in which members of each generation collaborate to select one or two partners they will support. The grant chosen must match our foundation's mission to end poverty via education or job-creation, but it can specialize in an area that reflects my generation's shared values—e.g., LGBTQ rights, mental health, or the environment.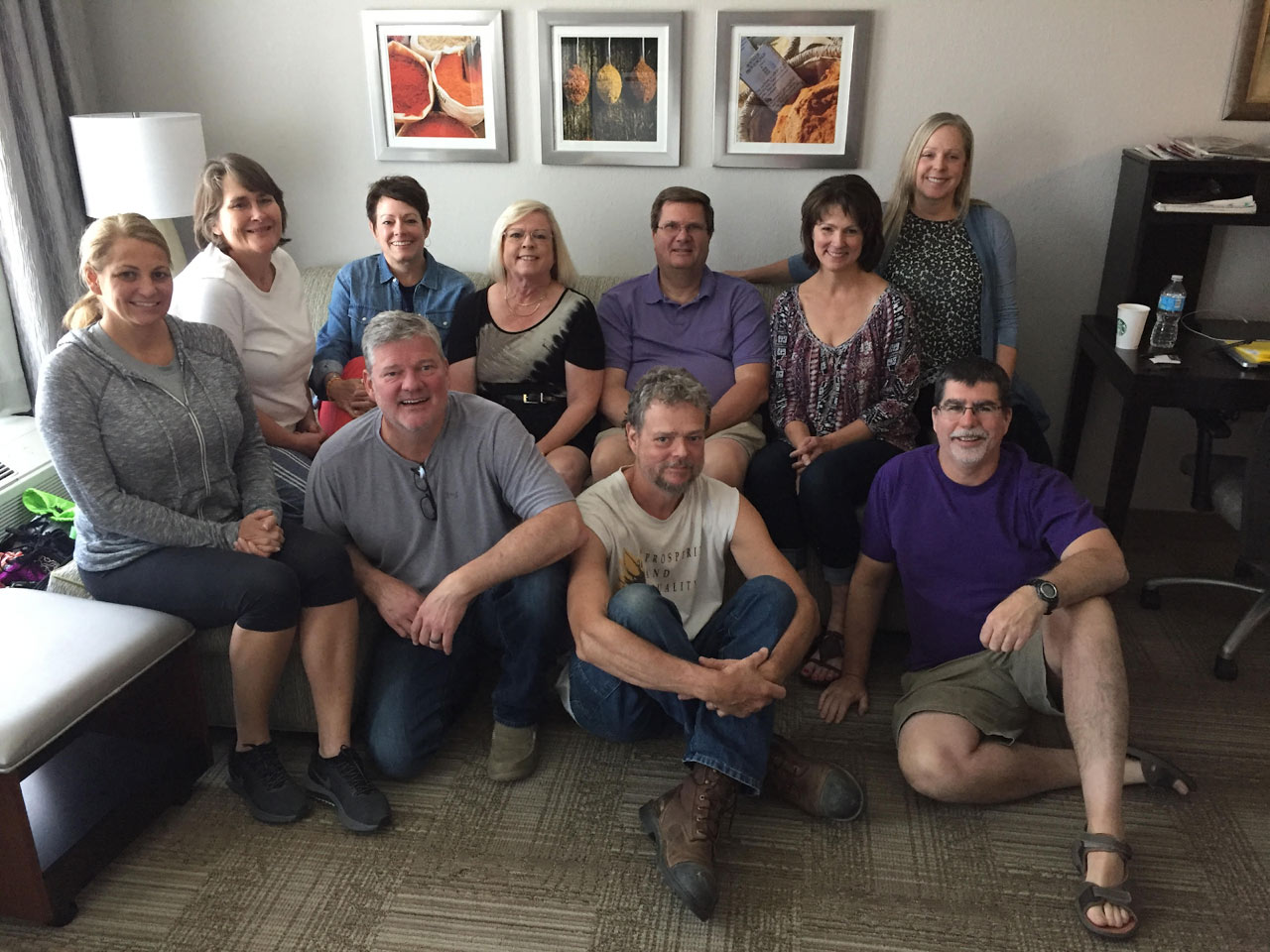 The 2G group at their generational grant meeting.
I'm part of the 2G group – we're the children and spouses of Jasmine and Hugh, who've been sharing, arguing, collaborating, and being family to one another for more than 50 years. So when it came time to pick whom we would support with our grant, it was a good discussion that ended in consensus. We selected Destiny Reflection International because we all agreed that ending human trafficking and slavery is one of the most important issues of our time.
It's an issue I am particularly aware of due to my work in corporate social responsibility, sustainability, and social change. Modern slavery is an area of growing concern for businesses, NGOs, governments and regulators. Modern slavery refers to situations where one person has taken away another person's freedom – their freedom to control their body, their freedom to choose to refuse certain work or to stop working – so that they can be exploited. Freedom is taken away by threats, violence, coercion, abuse of power, and deception. This happens to workers in shrimp fishing and construction, and to women who have been sex trafficked in India.
Founded by Smarita Sengupta in 2007 and located in Kolkata, India, Destiny is a nonprofit organization that combats sex trafficking and slavery through the economic empowerment of women.
Kolkata is the capital of the state of West Bengal and one of the largest cities in India. Often hailed as the City of Joy, it is revered for its cultural heritage (it was the erstwhile capital of India), its food and textiles, and its deep appreciation for art and literature. However, the city also has its dark sides. Trafficking of women and girls is dismally high in and around Kolkata.
The actual numbers of girls working in the city's flourishing sex trade will perhaps far exceed official figures and statistics. The girls are lured or abducted from their homes located in mofussil (rural) and tribal areas and neighboring states as well as bordering countries such as Bangladesh and Nepal. Moreover, girls are also trafficked from or via Kolkata to other cities across the country.
Even as trafficking figures continue to rise, a number of women and girls are rescued from the sex trade by organizations and groups like Destiny. In some cases, girls also manage to escape themselves or are located by rescuers in time. Rescued girls are usually placed at shelter homes, where their safety is ensured till they come of age. Some girls are able to go back to their families, but many are compelled to start life afresh and on their own.
Destiny encourages these girls to study and develop skills that will help them to find a secure means of livelihood. At Destiny, they conduct training programs at shelter homes and in the Red Light area where they equip girls with the knowledge of vocational skills such as sewing and crafts together with basic literacy.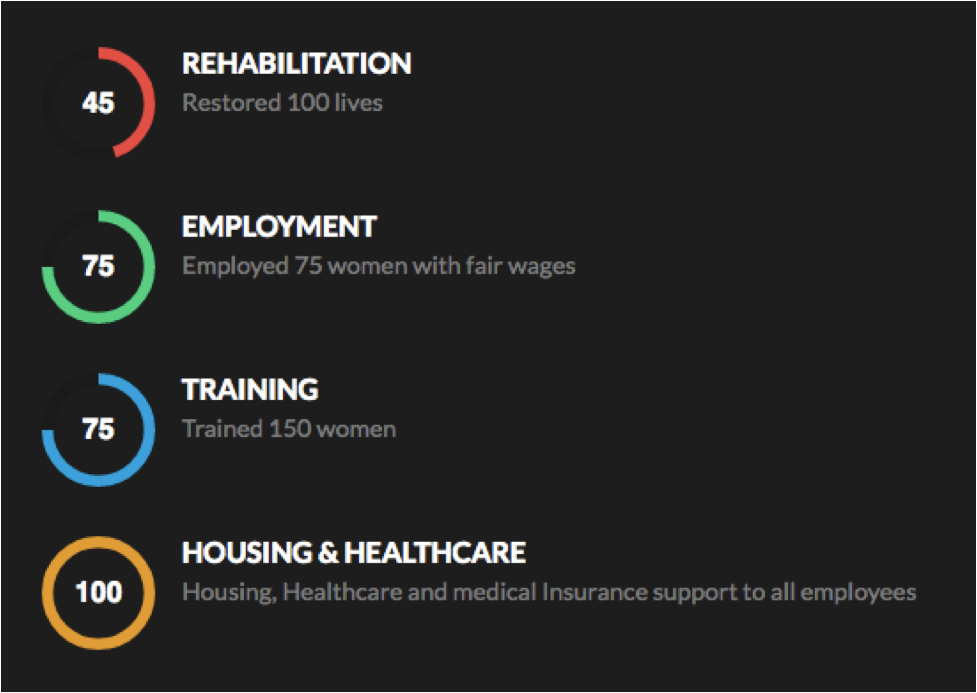 Destiny impact numbers.
The 2G Grants are specifically supporting these Destiny programs:
Khidderpore Red Light Area Community Centre. Destiny has started a community center in the heart of the Khidderpore red-light area, where job-oriented sewing skills are being taught alongside literacy training. The women there have a choice of being a part of the sewing, literacy, or both the programs.
Shelter Home Project. We are supporting one of the government shelter homes in Kolkata for girls who have been rescued from a variety of distressed situations. Destiny has built a relationship with the shelter home and sends volunteers to lead arts and crafts programs for the girls.
Home Stay Program. Destiny provides accommodation for women who have recently moved on from shelter homes in Kolkata. It is a secure place for young women who are just beginning their journey through further studies and employment.
Our 2G group is happy to be supporting Destiny because we, like they, want to ensure that no girl who escapes from trafficking has to return to that world again. And, in keeping with the Skees Family Foundation mission of ending poverty by partnering with social entrepreneurs scaling self-help models in education and job creation, we believe Destiny provides a holistic program for self-help and self-determination for these young women.
Destiny's social entrepreneurship program strives to provide girls from underprivileged and vulnerable backgrounds a steady means of employment. The girls' stint begins with on-the-job training conducted at Destiny, where they are taught stitching, and embroidery along with other life skills. Once adequately trained, they're employed at Destiny, becoming a part of a formal work environment.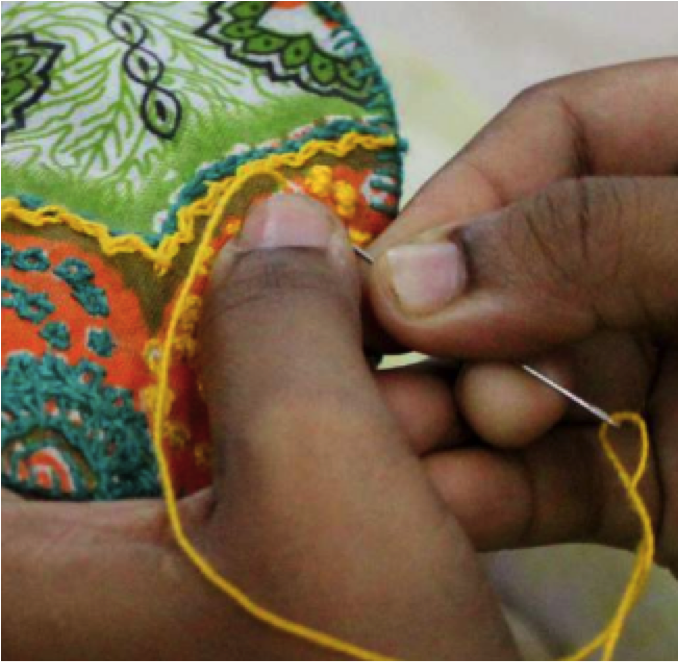 The products that Destiny sells are handmade by these women employees: a variety of bags, fashion accessories, stationery items, kantha (embroidery), and household furnishings, all made from recycled silk sari fabrics and block-printed organic cotton. Proceeds from the sale of these products support Destiny's activities and ensure a steady income for the employed girls.
Next steps for supporting Destiny are to provide marketing counsel and other business connections that can help expand their product distribution and increase revenue for this purpose-led organization. Together, we can begin the long process of ending modern slavery.
All media content was obtained from the Skees Family Foundation and the Destiny website.
LEARN more about Destiny and their mission to end human trafficking and modern slavery through empowerment here.
SHARE this story with your networks; see menus at top of page and below this list.
DONATE directly to Destiny, here.
SUBSCRIBE! Like what you see? Click here to subscribe to Seeds of Hope!