Investing in Haiti's Homeless Youth: Child Hope International
Categorized as: Caribbean, Job Creation, Poverty Alleviation, Stories, Youth & Tagged as: Child Hope International, Haiti, Homelessness, Huffington Post, Intergenerational poverty, The School Fund on August 23, 2014.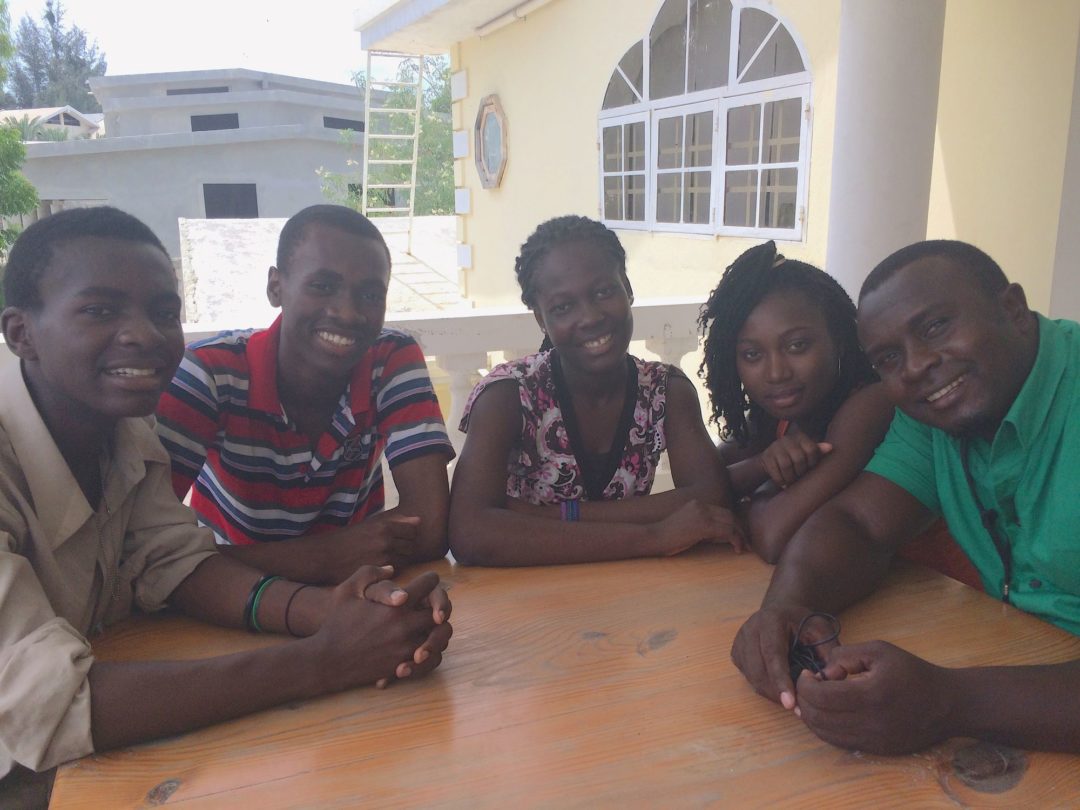 Principal Ivens (R) and students gather on the porch to talk about school and the future.
Editor's note: Too many teenagers live in the streets of Port-au-Prince, the capital city of Haiti. They came here to make money to support their families, but their real dream is to go to school.
Whether or not you have children, the signs of the season prevail: shops brimming with pencils and binders, uniformed children lumbering under backpacks, yellow buses snaking their way to school. Nowhere in the world do young people feel more lucky to get to school than the kids I just met in Haiti. Because someone believed in them, they're off the streets and in the classroom, many for the first time in their lives. Come to Port-au-Prince with me in the story below, and meet a few teenagers who are the lucky ones.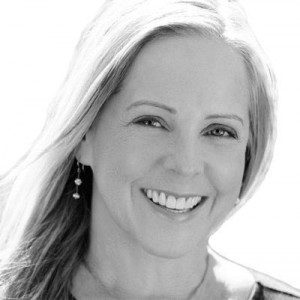 By Suzanne Skees for Huffington Post 

Originally featured on Huffington Post.
Port-au-Prince, Haiti: Dodging a constant barrage of cars and taxis, breathing diesel in a cloud of dust, too many teenagers live on the streets of Haiti's capital city. They come, often by foot, from rural villages on this lush Caribbean island, where their families are starving from lack of resources, opportunities, and food. They believe they can seek their fortune in the big city, but instead wind up begging in the trash-lined streets.
What An Orphan Has To Do for Food
One boy told me that drivers here despise homeless teens and constantly try to run them down. He said that male drivers would take off their belts and beat him. A girl I spoke with said she quickly learned to dress like a boy, to avoid being assaulted. Caught between their starving families' hopes for urban wealth and the stark reality of homelessness, hatred, and hunger they actually find in Port-au-Prince, these kids stand in the relentless heat of the street with hands outstretched, begging every day just for their next meal.
Amid the urban chaos bobs the head of a tiny white woman named Susette Manassero, an American who's made it her life's mission to deliver clean clothing and hot meals to street children. She can't rescue all of them, but gradually, she and her family have built an orphanage and school called Child Hope International that now serves 125 students. For ten years (since just before the January 2005 Haiti earthquake caught the attention of the international community), she has lived and worked here, struggling for funding to get more kids off the street and into school. The only requirement at Child Hope is that a child be without it–hope, that is–that she or he be an orphan or at-risk.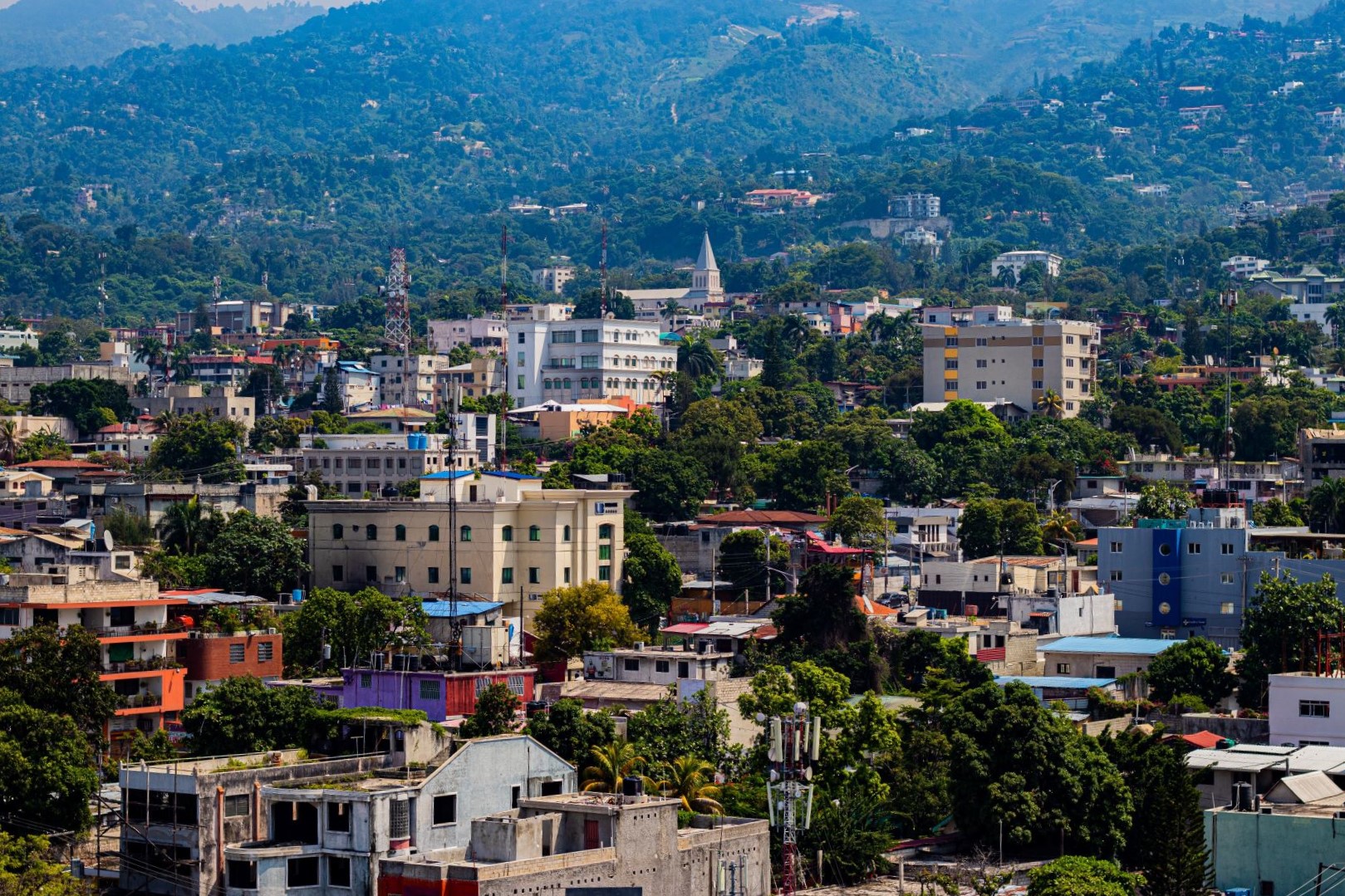 Photo courtesy of Reynaldo Mirault on Unsplash. 
Why Child Hope Takes a Gamble on Haiti's "Throw-Away" Kids
Visiting Child Hope International, a school supported by our partner, the educational crowdfunder, The School Fund, I soon learn that Susette is something of an enigma in Port-au-Prince, partly due to her pale skin (whites comprise only 1 percent of the population in Haiti), largely for her gentle, consistent presence among disadvantaged youth.
For 10 years, she's walked her talk of Child Hope's mission to provide orphaned, abandoned, and at-risk children with physical, educational, and spiritual care. When I meet her, I'm struck by her petite size and calm demeanor. She moves from building to building–they rent several–just being present to staff and students, offering a hug here and a word of praise there. Inside Child Hope, there is no trash or dust; the sparsely furnished rooms are clean, the bedrooms have mosquito bed-nets, and the bathrooms smell faintly of bleach.
Education for the Kids, and Jobs for the Parents
Created from a vision her daughter Ariana had at age nine, of helping Haitian children, Child Hope has become a mission for the entire Manassero family, who work together from Los Angeles to Port-au-Prince. They've begun to recruit Haitian leadership and have launched a "transition" program, paying fair wages to twenty of their high-school graduates and a few parents in baking, sewing, tailoring, and carpentry. A few of their graduates matriculate to college, but others need livelihoods in the poorest country in the Western hemisphere, with an 80 percent poverty rate and a 40.6 percent unemployment rate.
Child Hope intends to build their "transition" businesses into income-producing social enterprises that support the orphanage and school. This fall, they'll also incorporate a sliding-scale tuition fee that includes a new category of secondary students–those with homes and money–to offset the cost of sheltering and educating Haiti's homeless youth.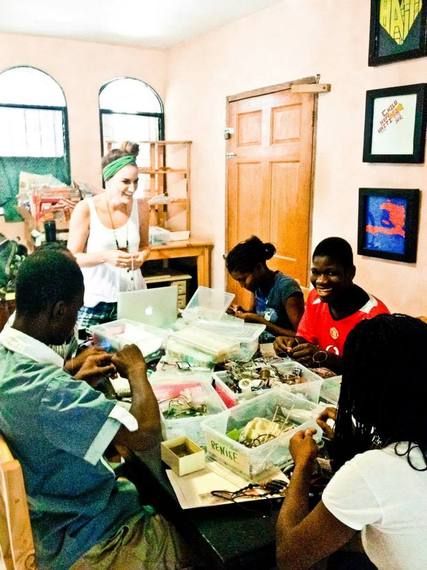 Child Hope students learn to make jewelry, which is for sale in their local shop through their transitional employment program. 
Turning Trauma into Harmony
"There is harmony here," says Ivens Bastiens, principal of the secondary school. "Among the employees, you cannot tell who's the boss and who isn't." Having lived his whole life in Haiti and worked for another American school here prior to this, Ivens notes two key differences at Child Hope: They have computer classes, which many schools here do not; and they strive to engage the parents in their children's education. This, according to Ivens, is their biggest challenge, since the few parents still alive and in contact with Child Hope students suffer extreme poverty, often working long hours, unable to attend parent meetings.
"They come from the country," he says. "They are illiterate and often do not value education. But we work with them. They have to come to parent-teacher conferences, which we schedule around their work. And if they can't pay school fees, we ask them to do volunteer service–for example, cleaning the school, or if they are a mason, laying bricks–using their skills in place of fees."
Daniel Skipped Two Grades and Learned to Play the Guitar
The students, most of whom come to Child Hope without any former education, spend the first couple of years catching up, learning to read and write, beginning to believe in themselves. Many, like 16-year-old Daniel, progress quickly–he skipped two grades and will enter 10th grade this fall.
"I never had a father, and never had the chance to go to school," Daniel recalls. "I wanted to go to school so badly, since I was little. Every week I would beg my mom. She would say, 'Wait until next Monday.' Then Monday would come, and I would still be at home." Realizing his mom could never afford to pay their school fees, Daniel and his brother came to Port-au-Prince. A neighbor boy had told them about Child Hope. "Finally, I found the school I was looking for," Daniel says. "I was so happy–I could learn so fast." An artist and a singer in the school choir, Daniel plans to attend college and then launch a company doing website design.
Adeline Begged in the Streets–Now She Plays Soccer and Plans to Go Pro
Eighteen-year-old Adeline used to live in the countryside with her mom. She, too, never had the chance to go to school. She heard about Child Hope and asked for permission to move to the city; but her mom said she had to work and earn money to support the family. With no education or skills, Adeline tried begging. "People tried to hit me with their cars," she says. "I was begging in the streets. I used to see Susette helping kids in the streets; she would take them to her house and feed them. I asked my mom if I could come and live with her and go to school." I ask her if she misses living with her family, and she does not hesitate to answer. "I am extremely happy to be here among the other kids. This feels like family," she assures me. A talented soccer player, Adeline plans to go pro after high school.
Christella Disguised Herself as a Boy To Survive the Streets
Another Child Hope student, 17-year-old Christella, grew up alone: Her mother ran away when she was one. Her father remarried, and her stepmother, who had a daughter of her own the same age, refused to take care of Christella. "So, I lived on the street with the other kids," she says in a matter-of-fact tone. "I had to ask every day to try to get a bed for that night." She won't talk about what she had to do, but when Susette prompts her, she shares her #1 survival technique: She learned to dress like a boy "to protect myself." An excellent student, who usually ranks first in her class, Christella now plans to become a computer engineer.
Gibson and His Brother Take Care of Their Mother, All at Home Here
Another student, 16-year-old Gibson, grew up in the countryside and had no education until he and his brother–who are "always together"–fled for the city. What he found here was hatred. "Tap-tap drivers would try to hit us with their cars, people would take off their belts and beat us, and I used to fight every day with the other kids." The brothers brought their mom to the city, hoping to provide for her, but instead, they wound up living in the streets. One day when the police were rounding up homeless youth and carting them off to jail for begging, their mom called Susette and implored her to take them, to give them a better life. She did. Now, Gibson's mom, Rosemene, works as a cook for Child Hope and Gibson, true to his name, has learned to play the guitar. He plans to become a computer engineer and open his own guitar shop–aptly named after him: "Absolou (his surname) Guitars."
Every student I spoke with had a clear plan and expectation of attending college, securing professional employment, and building a life of choice. Along with Susette and her family, that's all The School Fund and I could ever wish for everyone.
To learn more about how easy — and inexpensive — it is to fund students like Gibson, Christella, Adeline, and Daniel, check out The School Fund, a crowdfunding and connector website and nonprofit launched by youth for youththat's helped 765 students in sixteen countries stay in school. Our organization, the Skees Family Foundation, is honored to have been one of The School Fund's first, and longest-term, supporters.
Photographs from Suzanne Skees of Skees Family Foundation.
LEARN more about The School Fund here. To read the original post on The School Fund's blog, click here.
SHARE this story on Facebook and Twitter; see menu at top and bottom of page.
DONATE to support students in the developing world by clicking here.
SUBSCRIBE! Like what you see? Click here to subscribe to Seeds of Hope!