Culture and Poverty in the Field: Reflections from Laurel's First Time in India
Categorized as: Asia, Grantee, Job Creation, Our Partners, Poverty Alleviation, Stories, Storytelling & Tagged as: Culture, India, Laurel Curran, Upaya Social Ventures on November 8, 2014.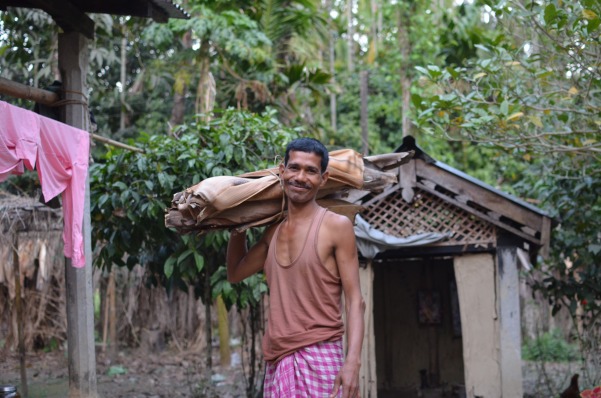 Laurel Curran works with our job-creation partner Upaya Social Ventures. She traveled for the first time to India and takes us with her to experience the food, culture, and people who had a profound impact on her there. 

 By Laurel Curran from Upaya Social Ventures

As a high school and college student I was lucky to travel and volunteer in the developing world, but found myself frustrated with the prevalence of handout-driven poverty alleviation programs which seemed unsustainable and inefficient. When I learned about Upaya Social Venture's model for creating longterm financial empowerment in extremely poor communities, the no-nonsense approach immediately resonated with me.
As an associate with Upaya, I had the chance to travel to India earlier this year and meet the families who have found dignified employment with our partner entrepreneurs. Needless to say, this experience had a profound impact on me. I left Seattle confident in Upaya's approach, and returned convinced that it is a fundamentally new, meaningful, and sustainable way to fight poverty.
Below, I share a few of my takeaways from our trip:
1. Assamese cuisine is an impressive iteration of India's food tradition.
Fish steamed in banana leaves or cooked in mustard oil – the taste palate of Assamese food is wildly different from any Indian food I encountered before my visit. River fish is common in dishes throughout the state and small-scale aquaculture is part of a historically self-sufficient culture. This is a culture that also values vegetable gardening—represented in the celebration of the Assamese New Year, Bohag Bihu, in which many families traditionally consume an impressive 101 different kinds of vegetables.
In the villages between Guwahati and Barpeta, I visited extremely poor families with fish ponds in their front yard and vegetables growing out back. Some of these families live an entirely cashless lifestyle but they do not go hungry. Though they struggle to meet many of their most basic needs, poverty here is not necessarily synonymous with food insecurity.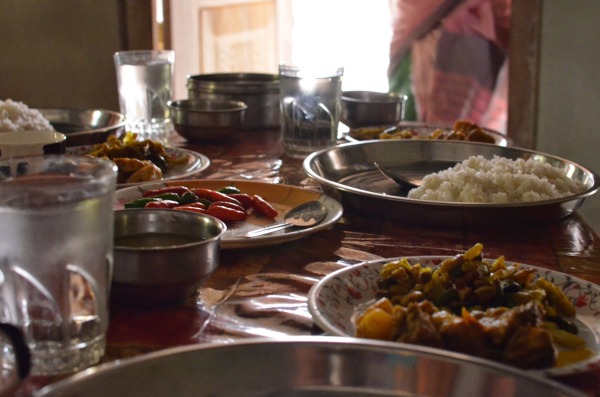 2. Expect to have cultural assumptions defied.
Going into this trip, I had an almost comically simple view of religion and caste. Over the course of the trip, however, I encountered pockets of a much more nuanced and open society than I had originally expected.
At the mud and brick home of the Rabha family outside of Guwahati, I met the family of two sisters named Malabika and Minakshi, both of whom work at Upaya's partner Elrhino. Malabika, age 19, identifies and dresses as a boy, and is embraced by his family and community. In his mother Laboti's words, "we do not mind." In this conversation there was never a question of faith, or caste, or even politics, simply a mother embracing her child in a way that was indistinguishable from what I may find in my own diverse Seattle neighborhood.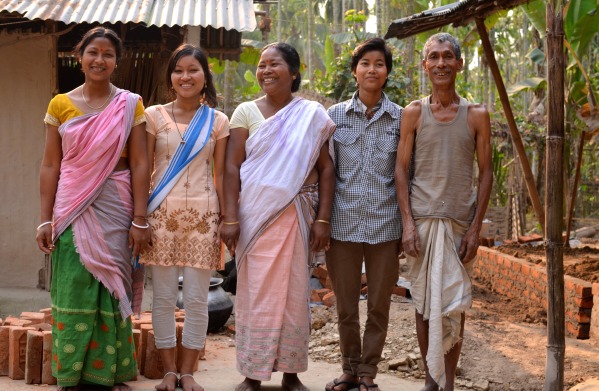 3. Culture matters.
I visited a tiny slice of Uttar Pradesh, the Indian state with the largest population of extremely poor households. It is also the state best known for rich soil and agricultural potential.
In a village outside of Lucknow, I saw an example of poverty clashing with conservative religious belief when a widowed mother of five explained that she "would rather watch her children starve than work outside the home." She asked us, "What would the neighbors think?" In her community religion rules. As an outsider it is necessary to respect context; every community requires a local solution.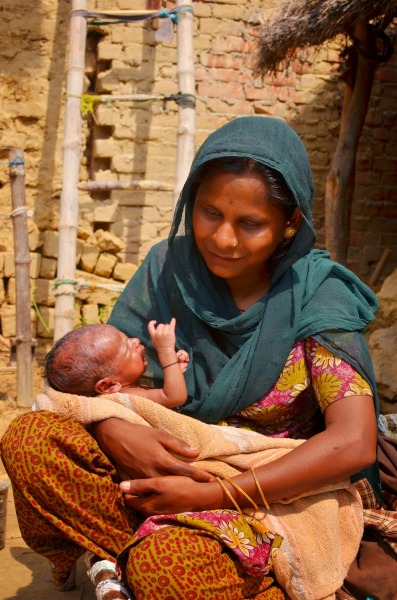 4. There are millions of manifestations of poverty with one solution.
Poverty looks different for a religious widow in Uttar Pradesh, or a family picking vegetables in Assam, or a child begging on the streets of Bangalore. There are millions of manifestations of poverty across India and they all share one thing in common: a lack of access to economic opportunity.
To me it became obvious while chatting with families across the poor villages we visited that finding fair, reliable employment is the single biggest hurdle they face as adults. Before finding work with our partners many were forced to engage in backbreaking manual labor on construction sites where both work and pay weren't guaranteed. In India, unemployment is the one thing that ties 450 million ultra poor people living in thousands of different cultural contexts together.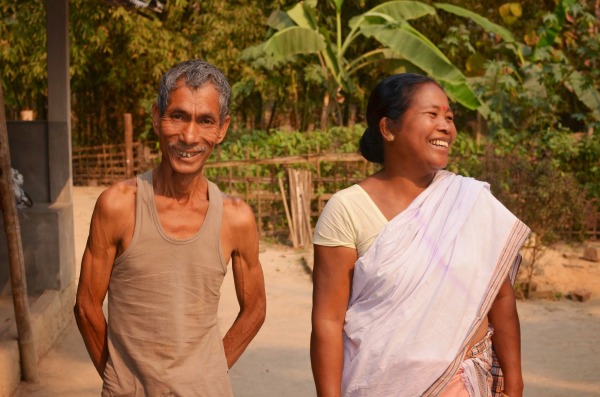 5. I came to India believing in Upaya and I left convinced.
At Upaya we are working to create employment at the base of the pyramid. By investing in hands-on business development and providing support to early-stage entrepreneurs in very poor areas committed to employing the most disadvantaged in their communities, Upaya is helping create opportunities for those who have no options. Over the past three years Upaya has helped six enterprises scale to collectively create over 1,128 jobs for the ultra poor.
The social metrics collected by our team demonstrated the tremendous impact of these jobs, but to see with my own eyes the new brick wall being built by the Rabha family or to hear from Dimbeshwar that he loves his job "because there is so much love there," provided an even deeper realization of Upaya's impact. These were the  moments that transformed me from a believer in Upaya into one who is deeply convinced that this model is changing lives in a sustainable, efficient, and lasting way.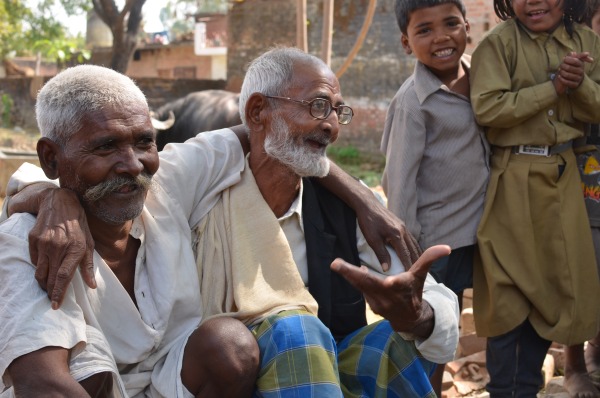 LEARN more about Upaya Social Ventures here. To read the original post on Upaya Social Ventures' website, click here.
SHARE this story on Facebook and Twitter; see menu at top and bottom of page.
DONATE to Upaya's mission of creating jobs for the very poorest by clicking here.
SUBSCRIBE! Like what you see? Click here to subscribe to Seeds of Hope!