Weaving Natural Resources into Family Wealth
Categorized as: Stories on January 11, 2014.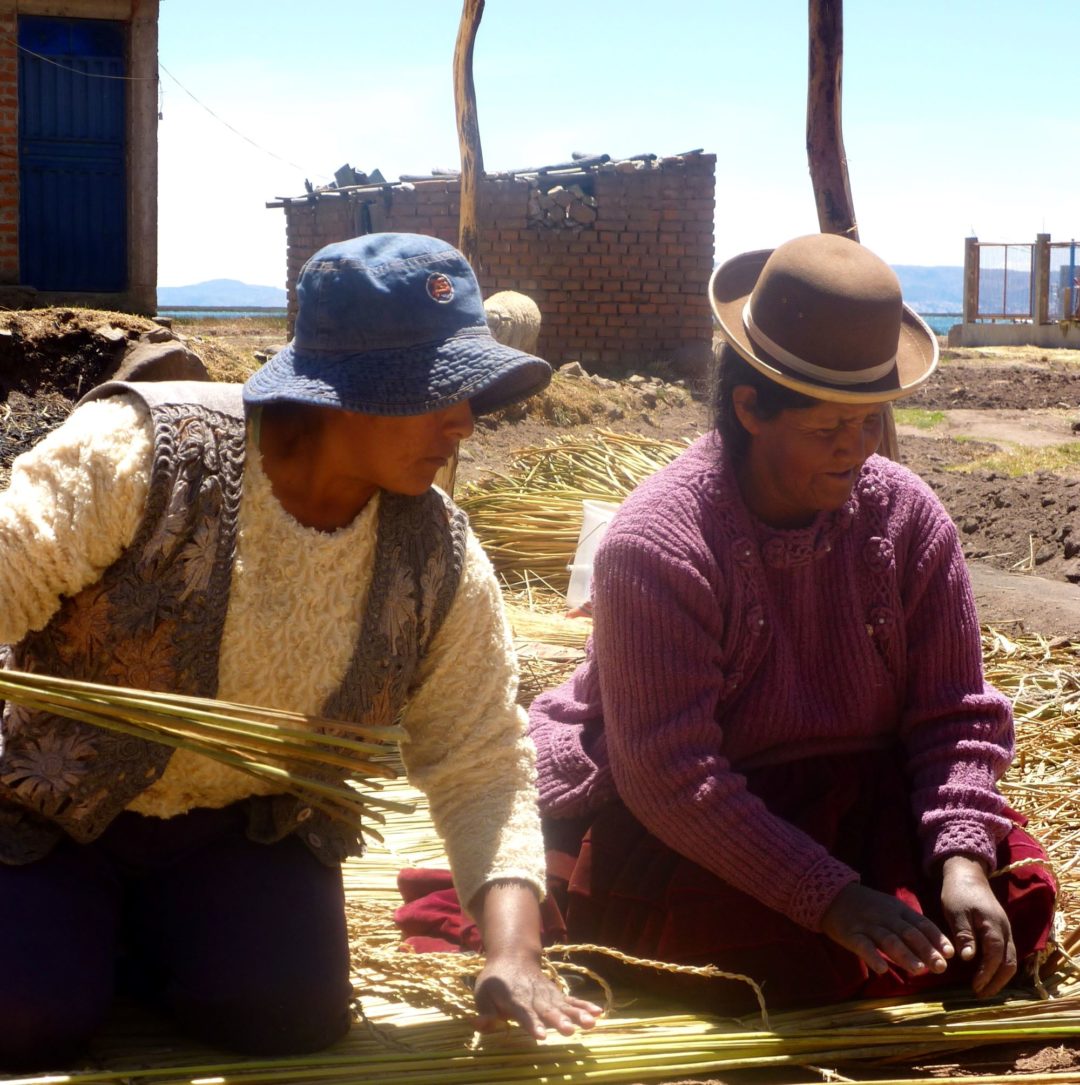 Angelica (L) and Feliciana (R) work quickly, alternating roles between shuttling reeds and tying off ends. They intend to complete this 30′ roof-insulation mat before nightfall. Behind them, the peek of blue is the water of Peru's Lake Titicaca. Photograph by Jim Cline for Freedom from Hunger.
Editor's Note: The women featured are clients of our longest-term partner, Freedom from Hunger, a nonprofit that specializes in bringing a trio of financial services (credit, savings, and insurance), informal education, and healthcare services to 5.7 million of the world's poorest women in rural and periurban environments. Traveling with Freedom from Hunger, I've met hundreds of their hardworking clients in several countries, yet I still can get surprised by the creativity employed in not just eking out a living, but shaping a self-determined life. Part 1 of our 5-part series from Peru.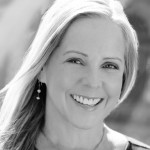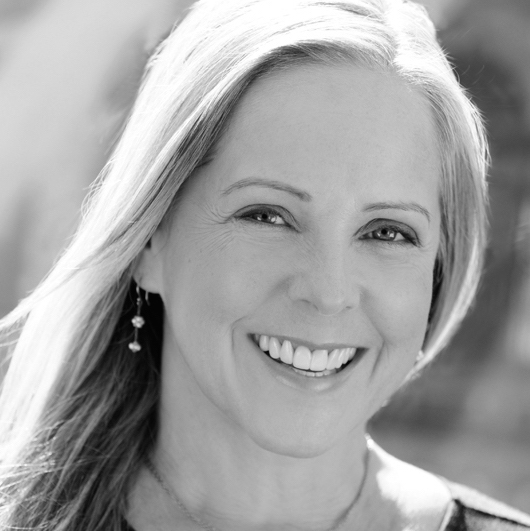 by Suzanne Skees
Juliaca, Peru: Living next-door to and working long days alongside your mother-in-law might not appeal to everyone, but in a tiny town on the shore of Lake Titicaca just south of Puno, Peru, this duo relies on each other for everything. Feliciana Canqui de Cuno, age 54, and Angelica Panca Conahuiri, age 30, work  long days in the blistering Amazon sunlight, in an open field on the banks of the lake.
They are totoro reed weavers, who transform the reeds that grow in this lake into strong twine, bed mattresses, and home-insulation mats. Living in adjacent casitas or cottages across the street, the two women say the key to their partnership is independence.
"We have no problems working together, Actually, we work independently," Feliciana explains in Amyra, her local dialect, "and sell our materials separately. We practice ayni, a local tradition of switching off and taking turns." That means one day, daughter will help mama with one of her orders; and the next day, they'll switch. Today happens to be daughter Angelica's turn: They're working quickly to complete a big order for a 30'-long roof insulation mat. It's key to insulate here—inside both the roofs against the boiling afternoon sun, and the walls, against the frost that descends each evening. Living at such a high elevation (12,549 feet) near Juliaca in the Andes Mountains, in a climate at once subtropical and highland, they work outside from freezing dark predawn, through the harsh heat of the day.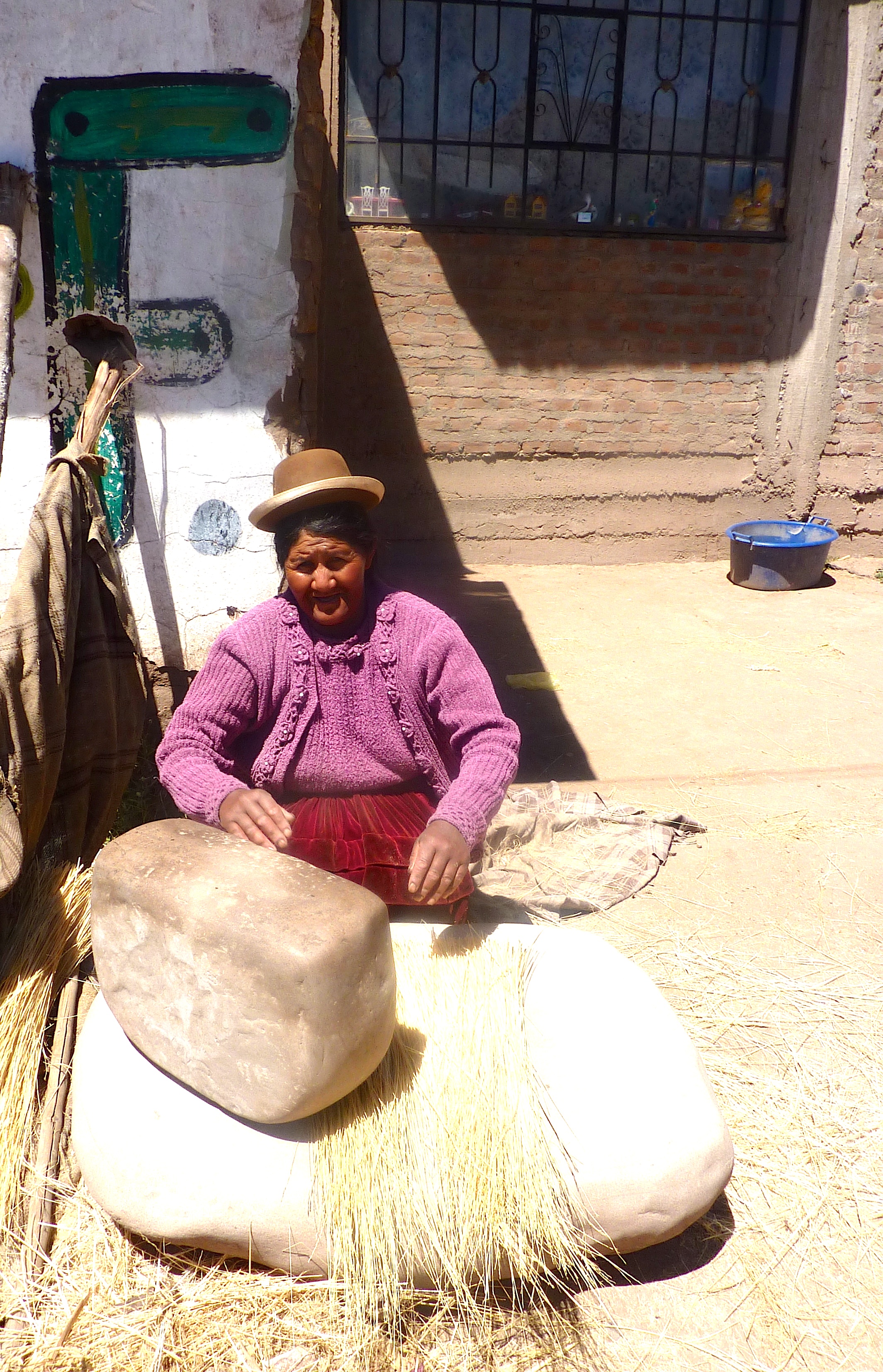 Feliciana's "desk:" She manipulates the top stone to mash reeds into fibers which she then deftly twists into rope that will tie their insulation mats and bed mattresses together. She is sitting on a third stone. These pieces are part of the capital equipment that she and her daughter-n-law bought with their credit loan. 
"We are worried about our health," remarks Angelica, "because we do this work at night and it's very cold. We send our children to the city [Juliaca] for school and then start work around 7a.m. Usually we work till 4 or 5p.m., but when we have a big order we have to work late."
"That's the difference between men and women," she laughs, "We share what we like and what we don't like." Yet these two are not complaining,–"We feel good and happy when they ask for work in quantity. For example, we have a big contract every week from Juliaca. We are busy and we have to work hard, but we are happy."
The pair joined their local credit group four years ago. They have fourteen members and call themselves "Little Reeds," a pun on their livelihoods. They've used their loans to purchase an enormous stone—otherwise known as Feliciana's "desk," where she smashes reeds into straw which she then twists into rope—and a casana, a sort of loom that lays on the ground as a frame for their mattresses and insulation mats.
Feliciana lives with her husband, Juan Maximo. They have three children: Enrique (37), married to Angelica and working in Cusco during the week as a professor; a daughter (30) who lives away, and a son (15) who still lives with them and attends school. Next door to Feliciana and Juan Maximo, Enrique and Angelica live with their only son (11). "Little by little we invest in our business, and little by little we build our houses and our lives," Angelica smiles. This year, she built a second story onto her house.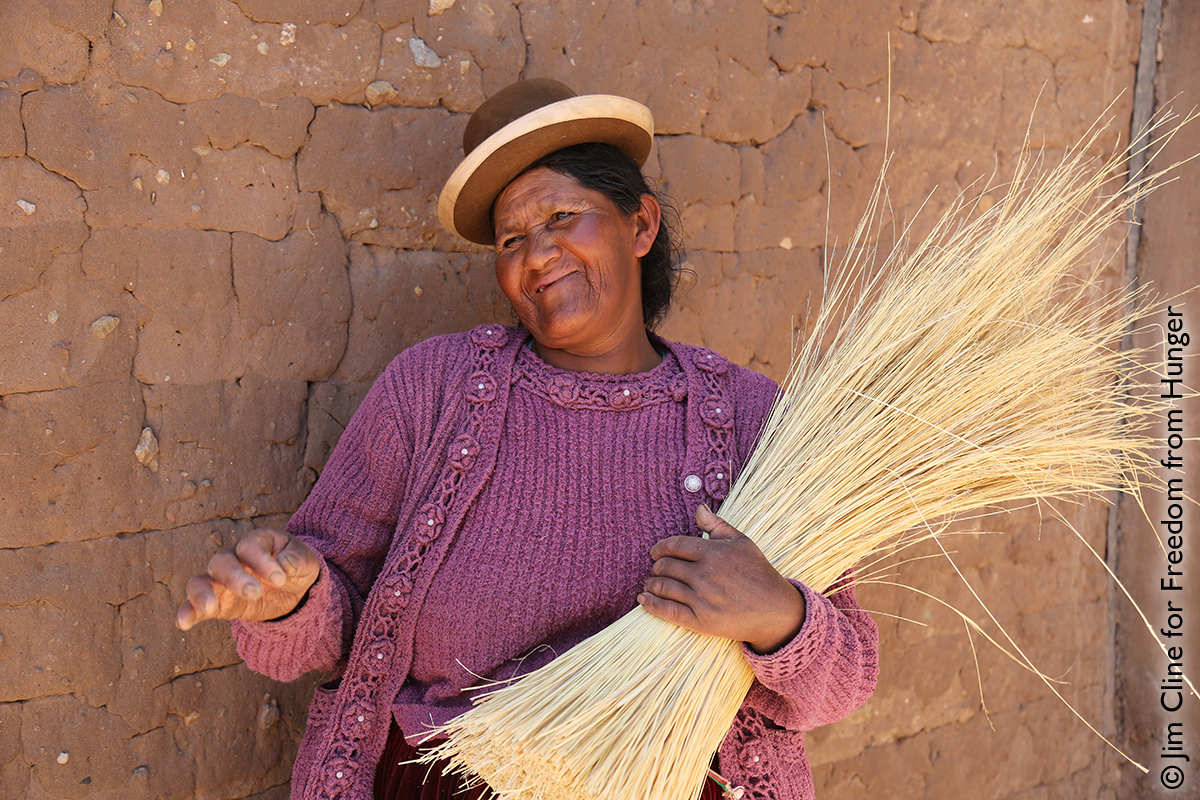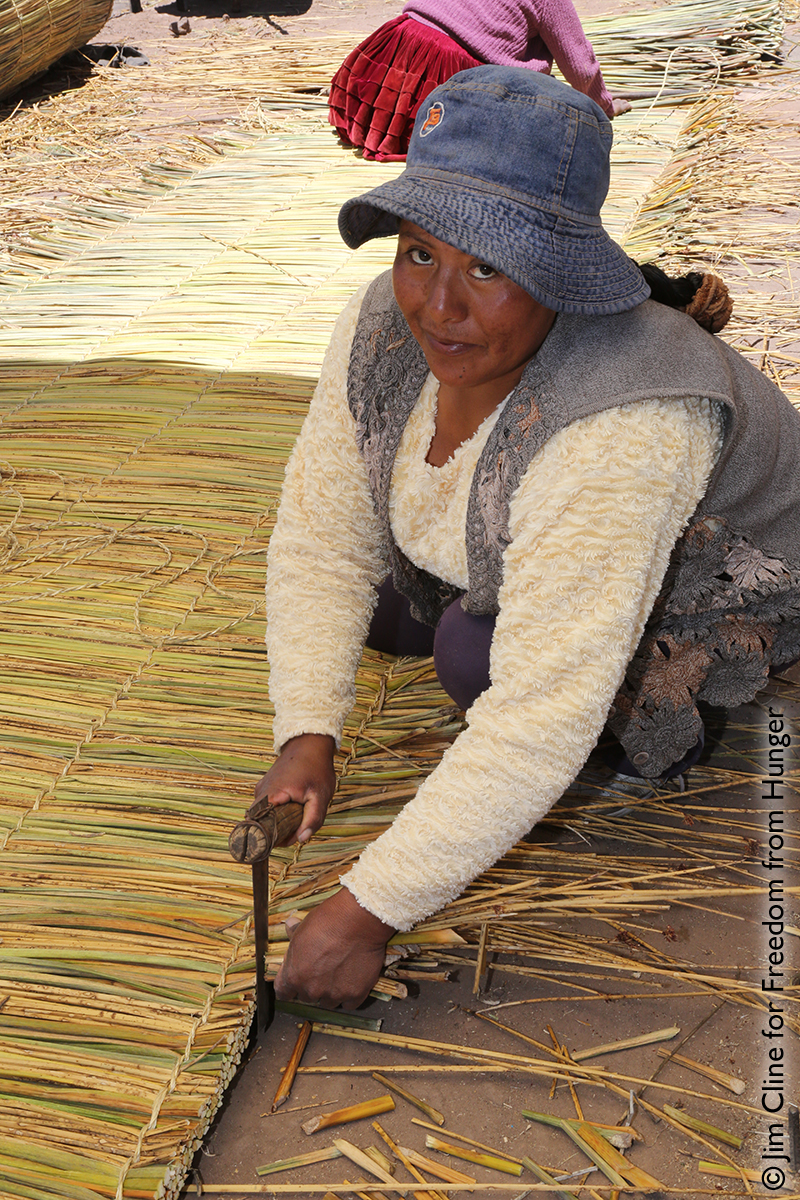 Feliciana (L) with her bundle of reeds and Angelica (L) means business trimming the edges of a roof-insulation mate. 
Their credit group provides classes in business management, gender relations, and women's empowerment. They encourage savings—something Angelica and Feliciana both proudly practice. "I recently took out $534 to buy my husband a laptop, because he travels so much with his work," says Angelica.
"And I took money out of my savings account and bought a laptop for my youngest son, as well," Feliciana chimes in. "I still have over $400 in my savings account, that I plan to use to build a second story onto our home as well." The two women have life insurance policies that cost just 36 cents, that will pay their families $1,000 upon natural death and $2,000 for accidental death.
They purchase most of their bulk materials from Juliaca, but some of their reeds come from their own family's boat. It's not just the women who collaborate: Three days a week when Enrique is not away teaching in Cusco, he boards the rowboat at 3a.m. with his dad, Juan Maxima, to gather reeds growing on distant shores of the lake by hand—which their wives quickly turn into saleable product. Using available resources, this family has built a business out of sustainable materials (reeds) from the lake in their back yard; yet they're also building assets (home, loom, and computers) and protecting them via savings and life insurance. Their peace of mind, however, does not come from material equity: "My biggest success," Feliciana says proudly, "was supporting my sons in school."
(Cover photograph (c) Jim Cline for Freedom from Hunger; story photographs by Jim Cline and Suzanne Skees.)
LEARN more about Freedom from Hunger's approach to ending poverty and injustice in Peru through access to education, healthcare, and enterprise here.
SHARE this story with your friends and family with your networks; see menu above.
DONATE to end poverty through self-help here.
SUBSCRIBE! Like what you see? Click here to subscribe to Seeds of Hope!