Vittana's New Bold Move
Categorized as: Stories on March 22, 2014.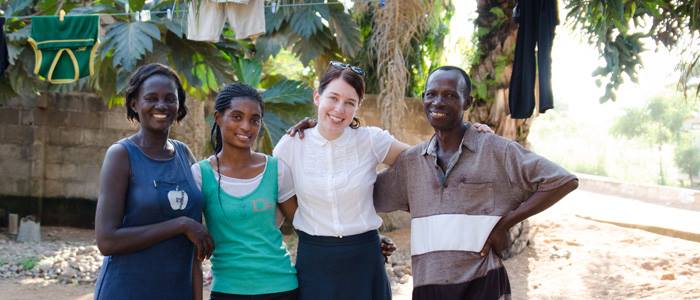 As an organization faces success, it also has to grapple with strategic questions. Today we feature Vittana, who has had a lot of success with their mircolending program for students around the world. This post gives us insight into their decision-making behind their most recent change.
by Megan Halbrook
New Year, New Plans
This year Vittana will be launching a brand new website. Since our founding in 2009, we have gone through a few iterations of Vittana.org. Our third and most recent iteration is coupled with a bold strategic plan; one that does not include Vittana hosted peer-to-peer (P2P) loans. Beginning the first week of April, all Vittana students will fundraise on Kiva's lending platform and will be available.
All members of our organization were involved in the tough decision to end our P2P lending program. Ultimately, our strategy is rooted in our core value of putting our students first and our desire to continue to innovate and create social good products within the microfinance sector. Vittana's loan programs have grown significantly in the past year: we work with over 25 microfinance partners in 14 countries and have supported the dreams of over 15,000 students. Our demand in the field was growing so rapidly we needed to seek out higher sources of capital to support our expanding loan portfolios.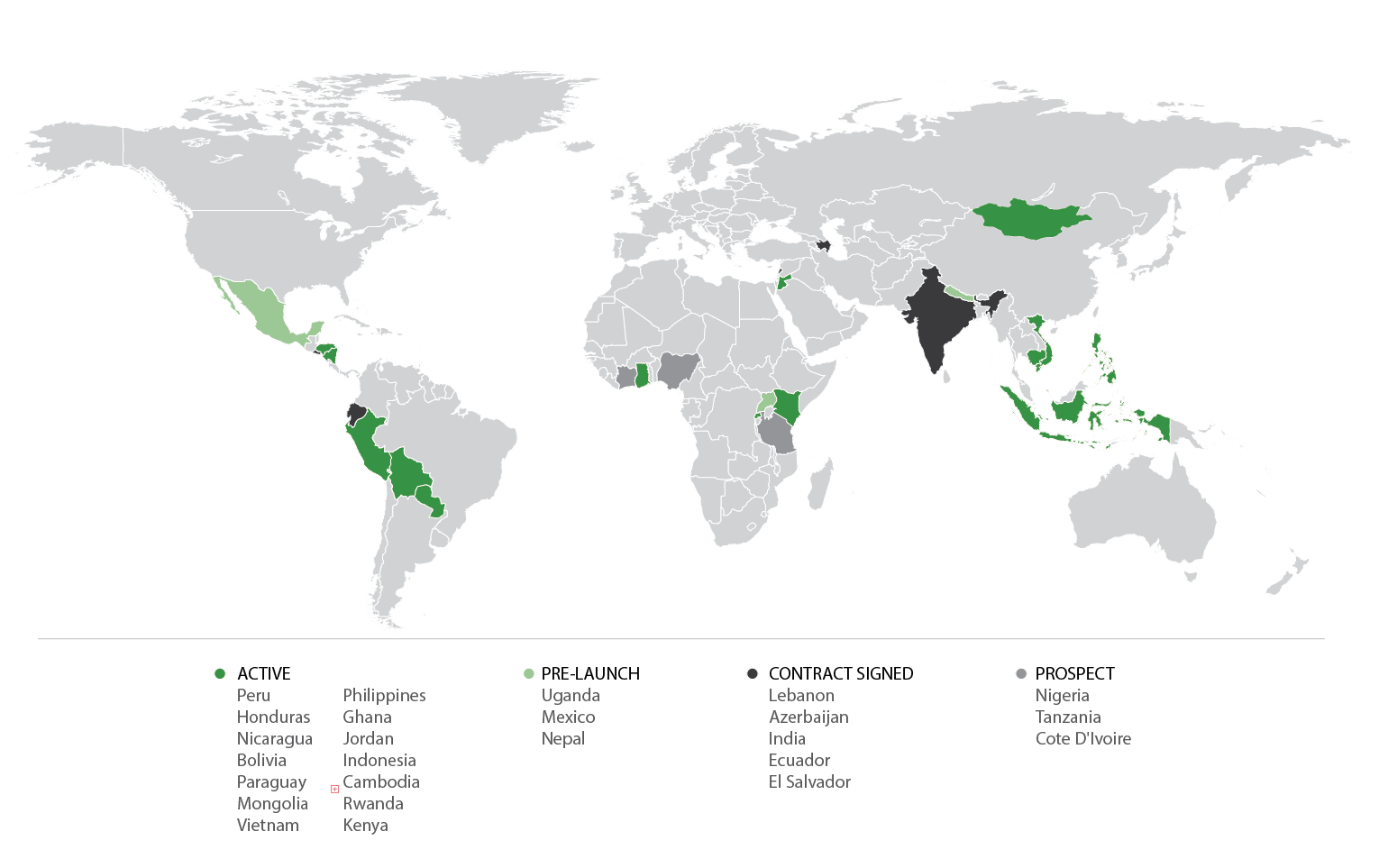 Our strengths lie in our deep knowledge of microfinance-led student loans, our ability to grow programs, and the technical assistance we provide to partners. Kiva has proven to be excellent at building a robust crowd-funding platform and amazing lending community. It has 1,087,357 users who have collectively lent $538 million to 1.2 million borrowers in 73 countries. Up until now we have compared ourselves to Kiva when in reality our organizations are different patches of the same quilt. Both Vittana and Kiva share the goal of ending poverty and believe in the power of microloans. Through this partnership, we hope to bring our strengths together to create significant, long-lasting change. Through this joint venture, we plan to fund the education of 20,000 students this year — more than Vittana has funded in our entire existence.
As an organization we have always been an agile group but the decision to move away from our crowd-funding platform tested our commitment to innovation and to our students. At the end of the day, our goal is to build an organization that effectively ends youth poverty through offering financial support to students. Focusing on our strengths and partnering with Kiva to provide high-impact capital to our partners is a giant leap towards achieving this goal.
Overcoming Challenges with Innovation
We've received a lot of comments from our lending community, not all of them positive. The biggest disappointment our lenders are expressing is that they loved the personal connection to our students that P2P lending offered. We still plan to bring you compelling, heartfelt tales of Vittana students from all around the world. Connecting and learning about our students allows our supporters insight into their impact. Here's a sneak peek of what you can expect from our new website.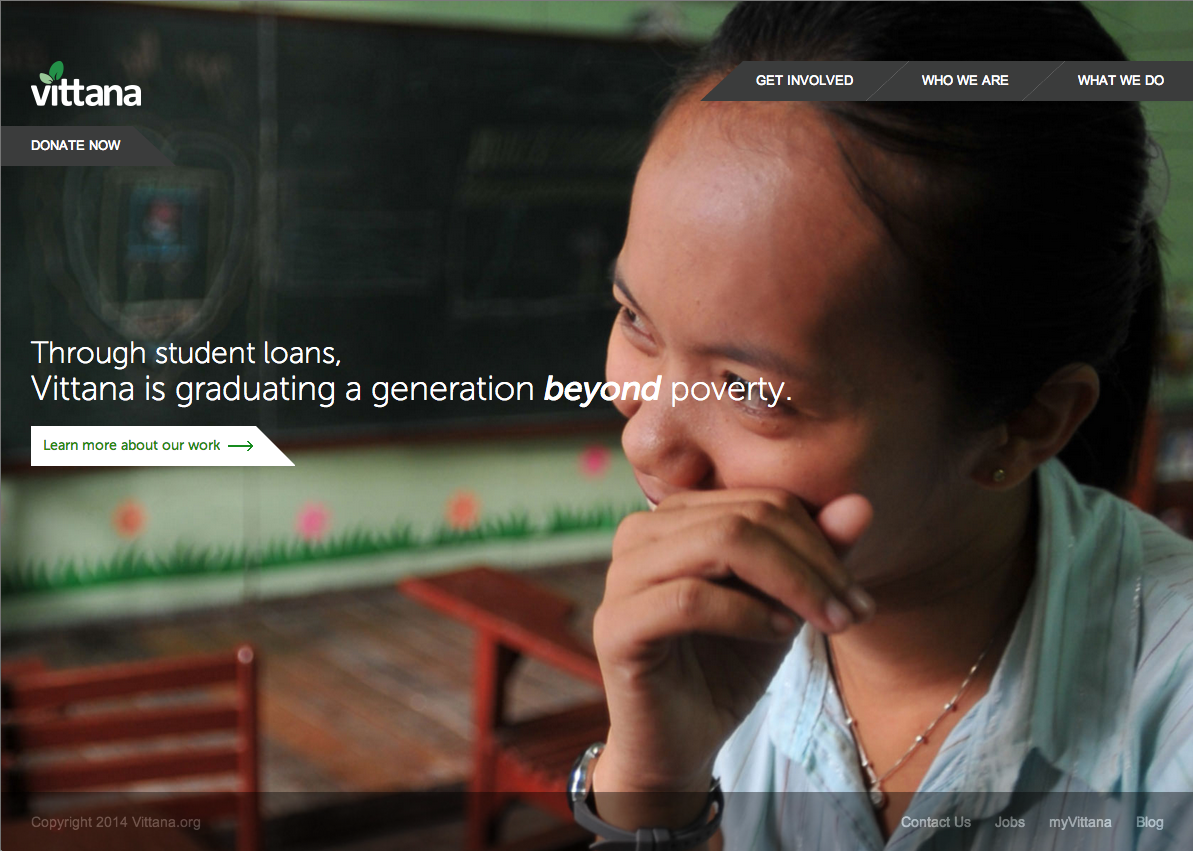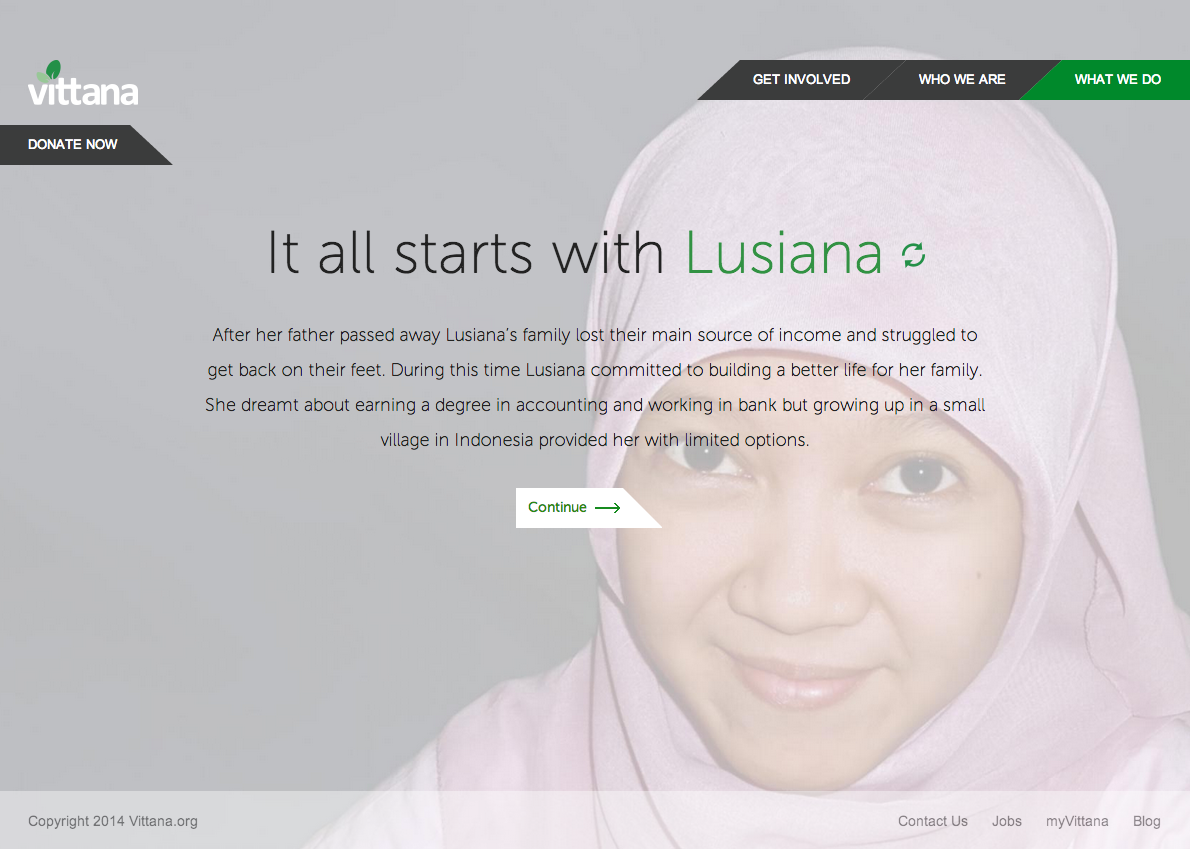 During the announcement of this partnership, we've talked a lot about innovating within the microfinance sphere. After months of hard work we want to share our biggest innovation yet: the Vittana Students application site!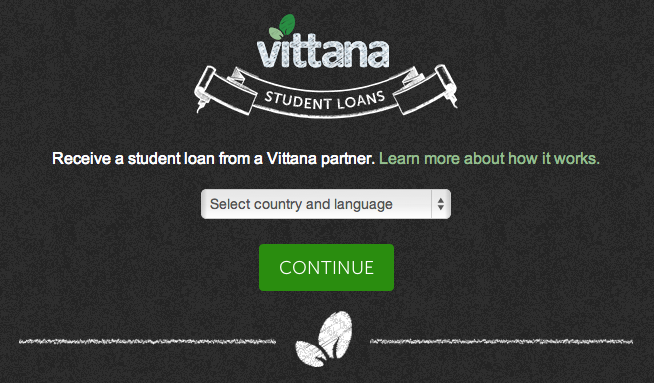 VittanaStudents is an application site where any student can apply for a loan. Students living in countries where we have active partnerships can apply for a loan and their loan application can be accepted by the MFI, all completely online. This change will impact students like Francisco. Francisco dreamed of becoming a physical education teacher but without a degree knew he could not achieve his goal. After hearing about Vittana loans, Francisco and his father closed their family tire shop early one morning and traveled to Asunción, Paraguay to meet with a loan officer at the closest branch in Fundación Paraguaya. No longer will students like Francisco and his father need to take a day off of work to travel to the branch office to apply.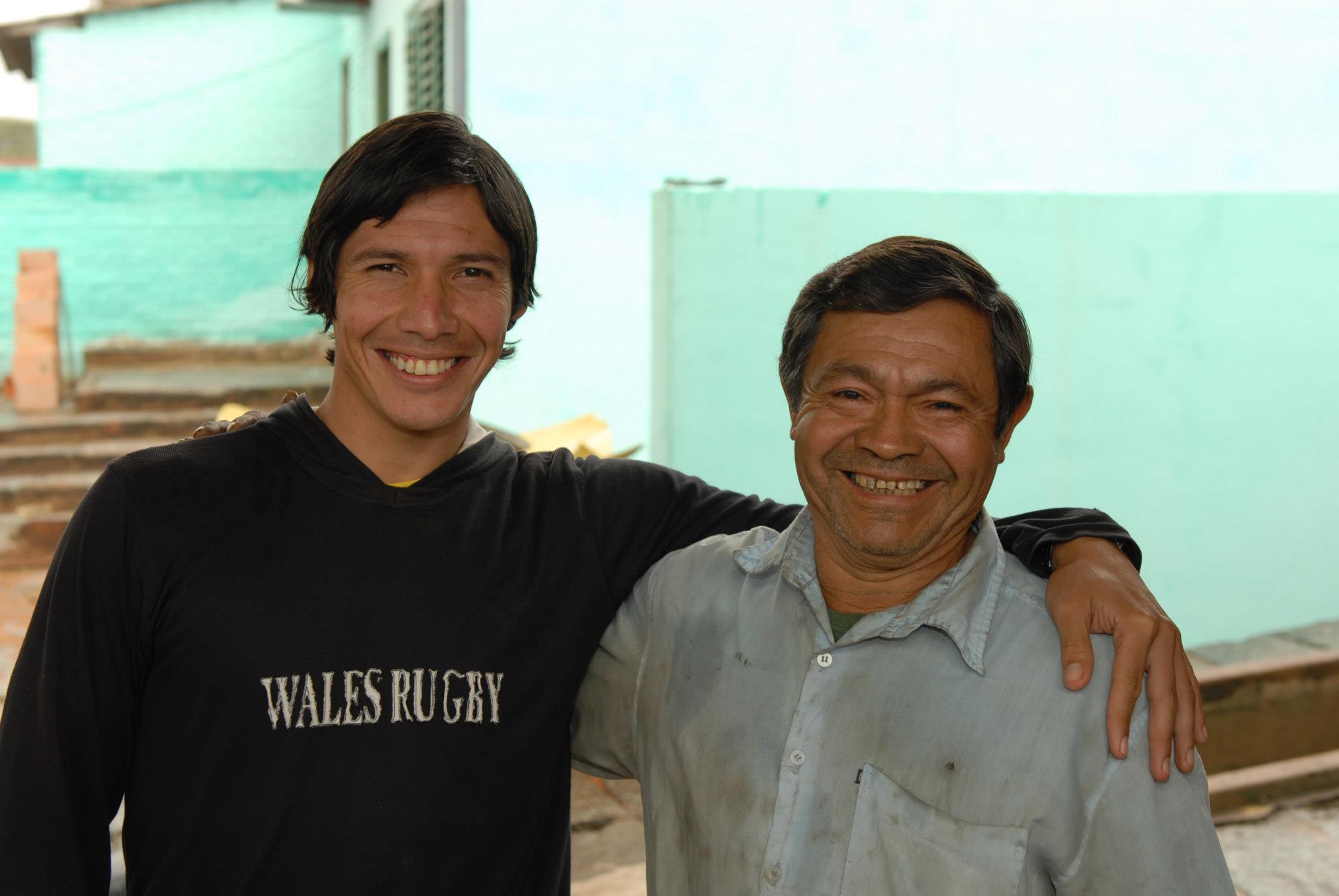 VittanaStudents is optimized for mobile devices and was built with our students in mind. Once a student applies, their application is processed by an MFI. In countries where we have more than one MFI partner, students will have the option of seeing all the banks that accepted their loan application, compare the loan terms, and be able to choose which loan is right for them. Our goal is to build a competitive marketplace for loans that puts our students in control. For now, VittanaStudents is in its pilot phase and we are testing the application with a handful of MFIs. Creating innovative tools like VittanaStudents and unprecedented partnerships like the one with Kiva is a key part in our strategy of building a world where young minds can attain the training they need to achieve gainful employment.
Photos and graphics courtesy of Vittana.
LEARN more about how Vittana's community supports 12,000 college students and plans to grow to 1,000,000, here.
SHARE this story with your networks; see menu at top and bottom of page.
SUBSCRIBE! Like what you see? Click here to subscribe to Seeds of Hope!