The Unitus and Skees Story
Categorized as: Stories on March 2, 2011.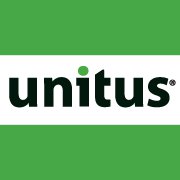 Photo courtesy of the Unitus Facebook page.
Editor's Note: Read why we supported the innovative efforts of Unitus to end poverty through industry–and check out their dynamic local partners, whom we still respect for their tireless outreach to working families.
Our collaboration with Unitus began in the early years of both our organizations, when Unitus—headquartered in Seattle—vowed to become the "Starbucks of microfinance" with their acceleration model that quickly ramped young microfinance leaders to scale in Africa, Asia, India, Central and South America, and the Pacific.
We wanted to see millions more families obtain access to work and financial services, and we liked the Unitus venture-capital method of judicious partner selection and limited-term equity investment supported by technical, human-resource, and strategic-planning advisory services.
Pledging and fulfilling a substantial 5-year grant to support their nonprofit operations, we got close to the Unitus mission and programs through frequent meetings in the U.S. and site visits to two programs in Africa.  Because we back our grants with time and talent, we assisted Unitus with corporate and fundraising presentations and wrote profiles of some of their courageous microentrepreneurs.  We cheered as Unitus partnered with 22 fast-growing microfinance organizations, reaching 12 million clients during our tenure together.
In July 2010, the Unitus board announced that they felt they had achieved their goal in accelerating the growth of microfinance.  They suspended operations and laid off staff in their in Bangalore, Nairobi, and Seattle offices.
The Skees family disagreed, believing instead in:
Integrated services:  microfinance offers no panacea to poverty but can boost family income and create a delivery system for additional services such as healthcare, education, and infrastructure.
Market potential:  microfinance can still offer a self-help path out of poverty for the 4 billion people living on less than $2/day.
Social mission:  and that during the current crisis in for-profit microfinance, it's more important than ever for nonprofits to provide resources for social-mission microfinance.
Our primary loyalty–both the Skees family and the core Unitus staff with whom we worked closely–had been to poor families served through local partners, listed below and on our world map.  We encourage you to investigate and support these innovative programs directly:
Argentina:  FIS in Buenos Aires
Brazil:  Finsol in Recife
India:
Adhikar in Bhubaneshwar, Orissa
Bandhan in Kolkata, West Bengal
Bharatha Swamukti Samsthe (BSS) in Bangalore, Karnataka
Grameen Koota in Bangalore
Moksha-Yug Access in Bangalore
Ujivan in Bangalore
Equitas in Chennai, Tamil Nadu
Grama Vidiyal  in Trichy, Tamil Nadu
Mimo in New Delhi
Samhita Community Development Services in Rewa, Madhya Pradesh
SKS in Hyderabad, Andhra Pradesh
Swaadhar in Mumbai, Maharashtra
Indonesia:  MBK Ventura in Java
Kenya:  Jamii Bora in Nairobi, and Yehu in Mombasa
Phillipines:  LifeBank in Iloilo
Tanzania:  Tujijenge in Dar es Salaam
SUBSCRIBE! Like what you see? Click here to subscribe to Seeds of Hope!