Small Grant Makers Lead Gains in Foundation Giving, Says Study
Categorized as: Stories on March 19, 2013.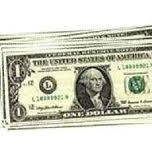 The Chronicle of Philanthropy reports that the fastest-growing segment of philanthropy is among people just like us: the little guys. Skees Family Foundation believes that any old person, in any circumstances, can change the world one volunteer hour, one social-investment dollar, at a time. You're proving us right.

Foundations with assets under $50 million increased their giving by 9 percent last year. The fastest-growing segment were those with assets in the $1-10 million range, with a majority of grants under $1,000.
Read the story here.
Photo by Suzanne Skees, of members of a village savings group with Freedom from Hunger in Mali. Read their story here.
SUBSCRIBE! Like what you see? Click here to subscribe to Seeds of Hope!