Recession Recovery, Microfinance Style
Categorized as: Stories on March 18, 2013.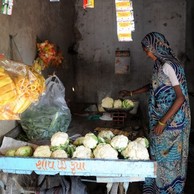 Our San José, California friends at Opportunity Fund offer business, education, and immigration microloans to the working poor in the U.S. Through a 2:1 matching-grant program, their clients also have socked away $13 million in savings since 1998. And the rest of us are learning to save:  from 1% of U.S.income during the pre-recession boom, to about 4% now. Read what innovative nonprofits can teach the rest of us about profits . . .

By Yinn Q. Mui
This piece was published by The Washington Post. Read the full story here.
Photo (c) Sam Panthaky/AFP/Getty Images. Learn more about Opportunity Fund here.
SUBSCRIBE! Like what you see? Click here to subscribe to Seeds of Hope!