IDEA4Africa Rwanda: Navigating Through the Pandemic
Categorized as: Africa, Girls & women, Grantee, Job Creation, Leadership, Our Partners, Poverty Alleviation, Stories on April 24, 2021. Related Grantee: Idea4Africa.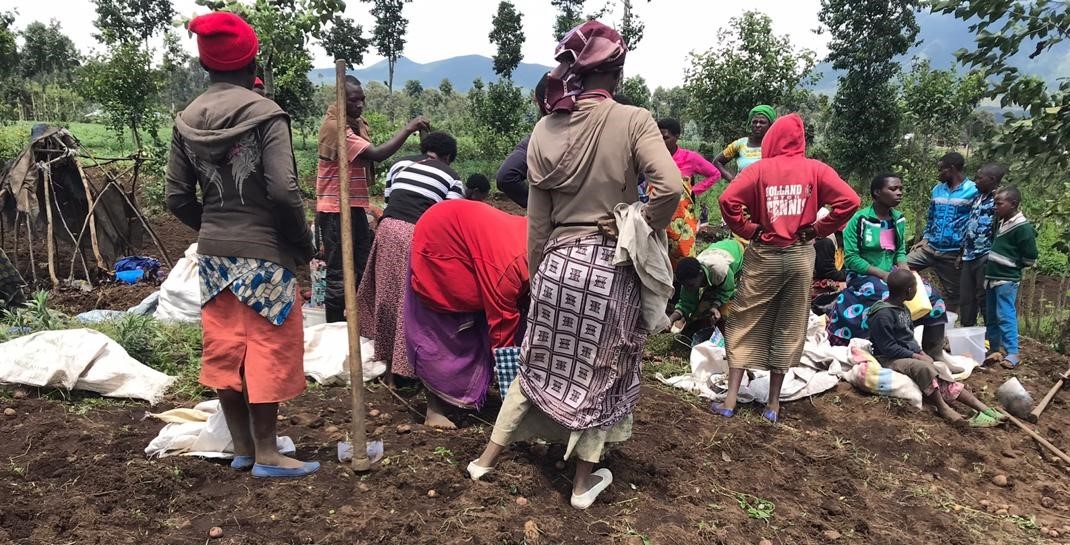 Editor's Note: The COVID-19 pandemic has had a deep impact on the work our partners do, and we have been so inspired by their perseverance and flexibility during this (very long) year. Read the story below to learn about how one of our partners, Idea4Africa, is coping with not only the pandemic and the repercussions of the lockdown. 
This is part two of a two part series, with this piece focusing on Idea4Africa's work in Rwanda and the previous post on their work in Uganda, with very stark differences in their governments' handling of the pandemic.
By Patrick Ndikumana, Operations Director, Rwanda
Rwanda and the Pandemic
As the world was fighting a global pandemic that took families, businesses, countries, and communities into unprecedented times, Rwanda was not spared. Since the beginning of the pandemic many lives have been lost, businesses closed, and unemployment increased. As of early March 2021, the country has recorded 283 deaths and 20,480 total COVID-19 cases.
As a response to these challenging times, the government has been introducing measures at each stage of the pandemic to restrict or to ease the restriction as a way to save lives, limit the spread of the pandemic, and its impact on businesses around the country. The country has had two total lockdowns, one from March 22nd to May 4th, 2020, and a second from Jan 19th to February 8th, 2021. The government also introduced an economic recovery fund that was introduced to help in the recovery of businesses that suffered most from COVID-19 so that they can resume their operations and bring their employees back to work. Since early March this year, the COVID-19 vaccine is being administered around the country, which brings hope for a quicker recovery.
Our Work
These past few months have been challenging for our work. Restricted movements around the country made it hard for us to reach our clients; changes and uncertainties brought new pressing needs in the communities we serve. However, this situation was an opportunity for us to rethink how best we can reach them, and keep learning from the changes they have been facing.
Adapting to the Pandemic
As some districts reopened, we managed to make some site visits which allowed us to witness the resilience of the communities we have been working with. Though they have been struggling a lot, they did not give up. They kept pushing, and in some cases, they had to move from one business to another. Some moved to soap making and mask making, responding to the immediate needs in their respective communities. We have also used this opportunity to work with women cooperative leaders from the Kinyinya area on how to better manage their finances in times like these.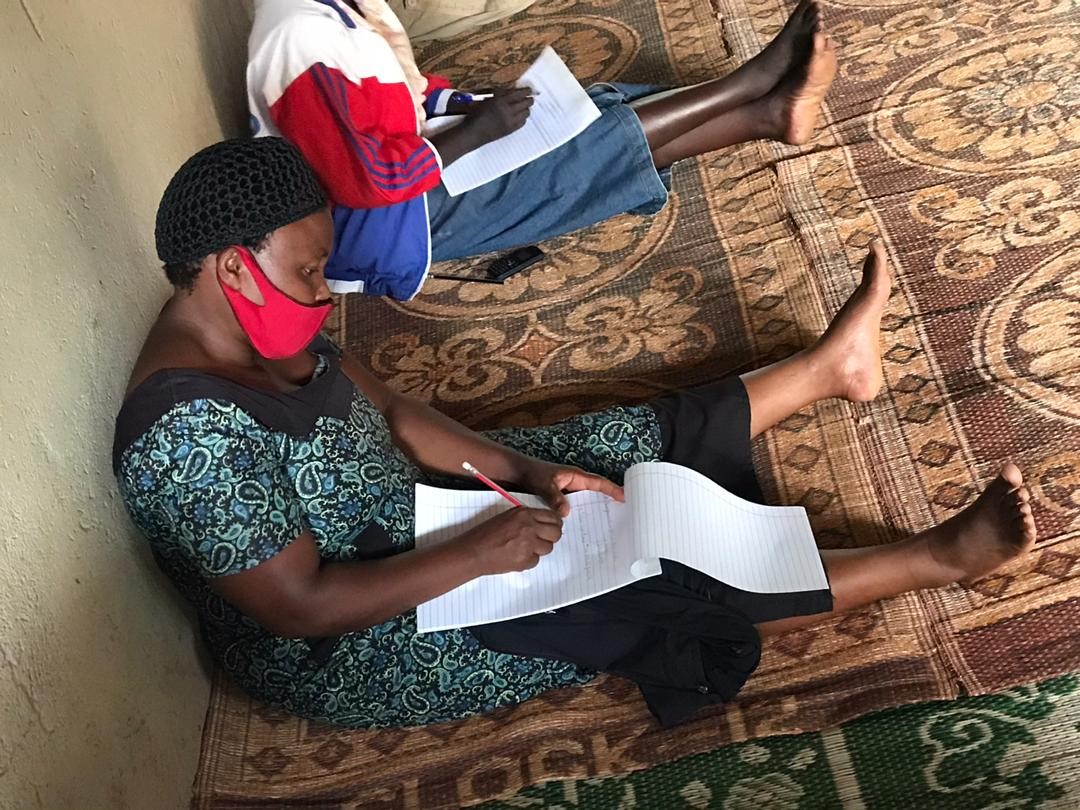 From our high school program, we understand that more than ever before, our work needs to help schools prepare students for the unprecedented challenges that await them. Beyond dealing with the recovery from this pandemic and all the new changes that come with it, they will also be facing unsolved contemporary issues like global warming, inequalities, poverty, unemployment, and many others that need urgent attention and innovative minds to address them. We have been working to develop programs that tap into the available technologies to keep empowering young students to master tools that allow them to navigate these changes and leverage opportunities that open up from them.

It is in that same perspective of empowering young entrepreneurs that we decided to put our resources on digital platforms. It will allow them to keep sharpening their entrepreneurial skills even in a season when traditional learning opportunities like small community workshops are not allowed due to pandemic restrictions. We also wanted to make sure that the limited exposure to international languages like French or English will not be a hindrance to their learning experiences. So beyond English, they will also be able to access our material in four other African languages, Kinyarwanda, Swahili, Arabic, and Amharic.
As we navigate through this pandemic and the post-pandemic season, one thing has become clear. We constantly need to learn from communities and their understanding of the challenges they are facing. Though challenging, this season has been a good opportunity to be reminded of what building people's resilience can mean to their families, communities, and the future of their ventures.
All photos courtesy of Idea4Africa.
LEARN more about IDEA4Africa here.
SHARE this story with your networks; see menu at top and bottom of page.
DONATE directly to help support IDEA4Africa here.
SUBSCRIBE! Like what you see? Click here to subscribe to Seeds of Hope!