"Our Shoes Are Garbage, and We're Proud of It!"
Categorized as: Grantee, Job Creation, Latin America, Stories & Tagged as: Agora Partnerships, Argentina, Eco-manufacturing, Shoes, Social entrepreneurism on March 7, 2020. Related Grantee: Agora Partnerships.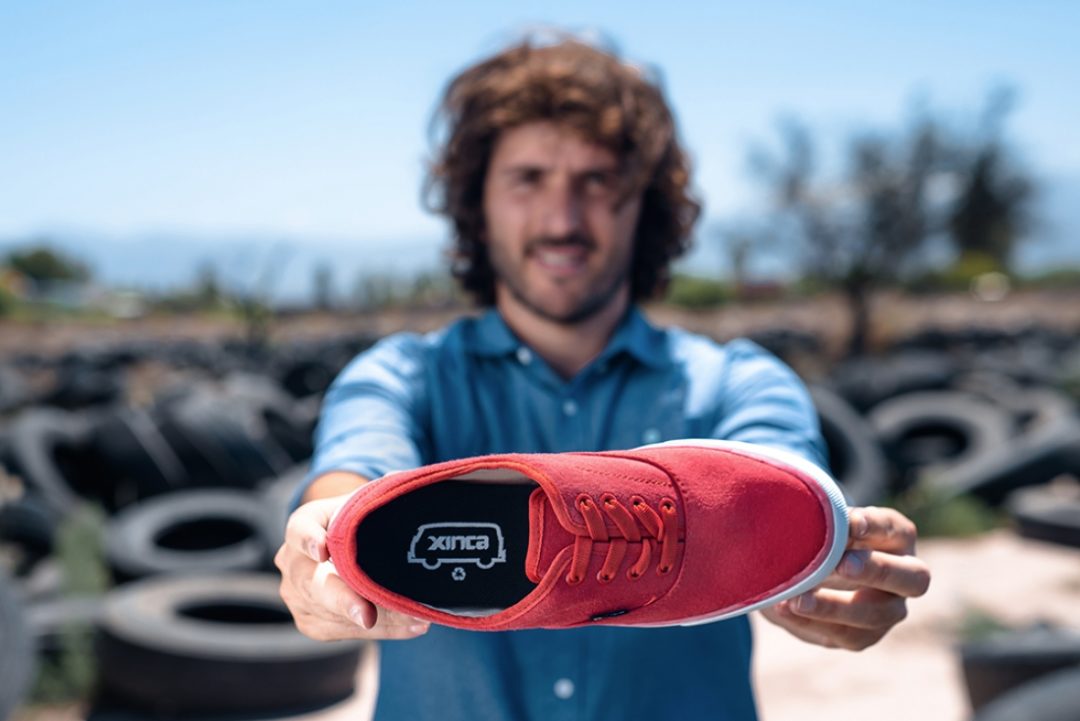 Editor's note: Can you recycle garbage into job opportunities for single mothers, disabled and incarcerated people? Well, Xinca can.
Xinca, a social enterprise in Mendoza, Argentina, turns trashed tires (that's 100,000 tons discarded per year in Argentina alone) into soles and recycled fabric into uppers, to create fashionable "eco-shoes" sold across the country.

"We believe in a future where trash dumps are converted into forces for social integration," says co-founder Nazareno El Hom, a serial entrepreneur who had already launched restaurants, bars, and a bicycle shop before joining forces with his two best friends–Ezequiel and Alejandro–to create Xinca. Since starting up in 2015 they've manufactured 21,805 pairs of shoes and won several awards.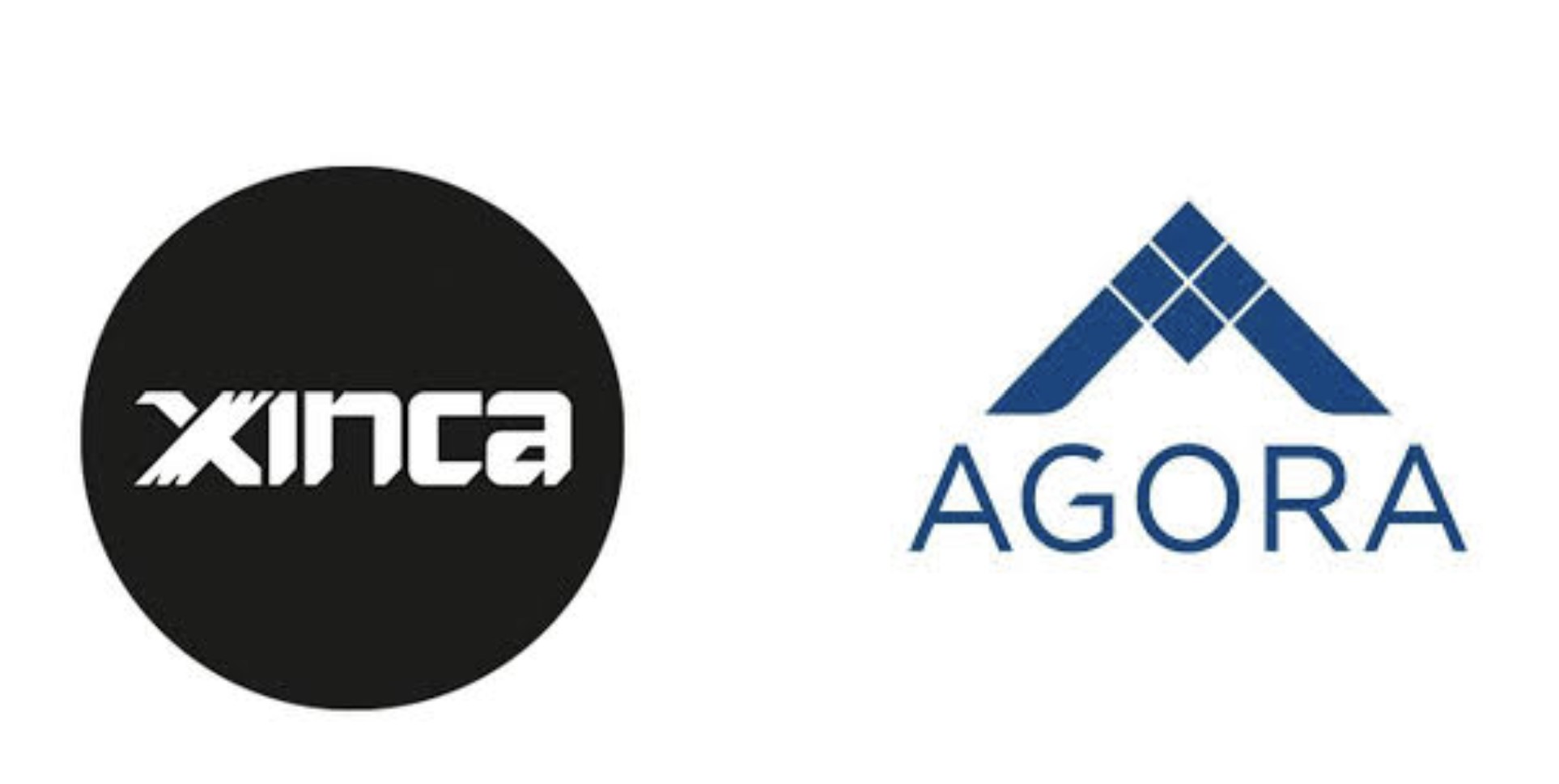 How do we know them? We get to meet the coolest social entrepreneurs through our partners–in this case, Agora Partnerships, a Latin American accelerator for businesses striving toward environmental and social goals as well as good old cash profits. Since its launch in 2005, Agora has supported 270 social businesses, who have in turn seen a 22 percent increase in annual revenue, provided 860,000 people with access to basic services (e.g. water, sanitation, electricity), and recycled over 900,000 tons of refuse. Read more about their impact in Latin America here. Our family wishes Agora a very happy and prosperous Quinceañera–their fifteenth birthday–this year!
This video shows how Xinca does it, and their story follows.
–Suzanne
Turning Trash Heaps into Products and Profit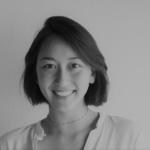 By Louisa Christen, 2017 Agora Summer Intern
Nazareno El Hom believes in a future where trash dumps are converted into forces for social integration.
Attracted to the autonomy of running one's own business, Nazareno quickly became a connoisseur of entrepreneurial ventures. He opened restaurants in Costa Rica, bars in his native Mendoza, and even a bike shop.
But this is not just the story of Nazareno: This is the story of three friends, Nazareno, Ezequiel, and Alejandro, who came together four years ago in search of something different. They wanted to found a company that followed a different logic, whose success was defined not only by its profitability but also by its social and environmental impact.
With no idea what they wanted to do nor how they would do it, they turned their focus to the local community. They became aware of the immense waste coming out of the tire industry, and visits to the disposal sites revealed mound upon mound of unused tires.
They also learned of and quickly became incensed by the number of individuals and groups that were excluded from the formal economy, realizing that there was tremendous productive potential lying unharnessed. The solution to this set of problems lay clear before their eyes; they had to found a shoe store. But it would not be just any shoe store, it would be Xinca.
The shoes Xinca produces and sells are absolute trash, and they are incredibly proud of that. Each shoe is produced from recycled materials, with soles made out of recovered tires.
Xinca recruits its employees from the most marginalized sectors of society, and they thus provide work for the physically disabled, single mothers, and rural families. Through a partnership with the penitentiary of Mendoza, they are giving a second chance to over thirty inmates, providing them with the opportunity to become productive individuals within society and raising their quality of life.
21,805 shoes later, Xinca continues to create an incredible impact.
They have incorporated waste into their production while maintaining their standard of quality, proving to society that there is value and potential in recycled materials.
And they have aligned themselves with the United Nations' Sustainable Development Goals, structuring their company to promote gender equality and responsible consumption and production. Hoping to move their social enterprise closer to investment but wary of accelerators taking equity, the Xinca team looked to Agora. Equipped with a readily-available consultant and a wide assortment of materials for strengthening their finances, the team was able to tackle oncoming challenges head-on.
They emerged from the Agora Accelerator Program with a network of support and an improved growth strategy, closer to investment than ever before.
Xinca today is changing lives. Take, for example, Ramón, who suffers from a physical disability and had not been able to get a formal job for seven years. After being connected with Xinca, he began to work producing their merchandise. In his new creative space, Ramón is able to manage his own schedule and satisfy his economic needs.
The Xinca founders get their inspiration from stories like Ramón's, by the proof that the work he's doing is in fact making a difference. They believe firmly in the importance of internal alignment and the power of partners to successfully push each other through difficult moments. The Xinca team thus runs their company on the knowledge that honesty starts with oneself and empathy is crucial for generating impact, and they are changing the world, one shoe at a time.
Photos courtesy of Xinca and Agora Partnerships.
LEARN more about Agora's work here.
SHARE this story with your networks; see menu at top and bottom of page.
DONATE directly to support jobs through Agora Accelerator businesses, here.
SUBSCRIBE! Like what you see? Click here to subscribe to Seeds of Hope!