Up and Coming Superstar: Teach North Korean Refugees
Categorized as: Asia, Education, Grantee, Our Partners, Stories, Youth & Tagged as: Teach North Korean Refugees on July 1, 2017. Related Grantee: Teach North Korean Refugees.
Editor's Note: A few years ago, I was beginning my adventures living and teaching English in South Korea and I came across this small nonprofit, Teach North Korean Refugees. They were a small, mission-based nonprofit that was in a geographic location that Skees Family Foundation hadn't worked before, with a target group we had yet to approach. So I decided to take a shot on them with a small Local 2 Global grant.
Jump to two years later, we have seen them grow tremendously in every aspect, ranging from simply a bigger office space to a clear growth in students served and tutors utilized. Recently they've been the talk of the town here in South Korea, with speech contests, awards, and publications galore, so we wanted to highlight them this month and share some of their successes and contributions.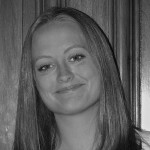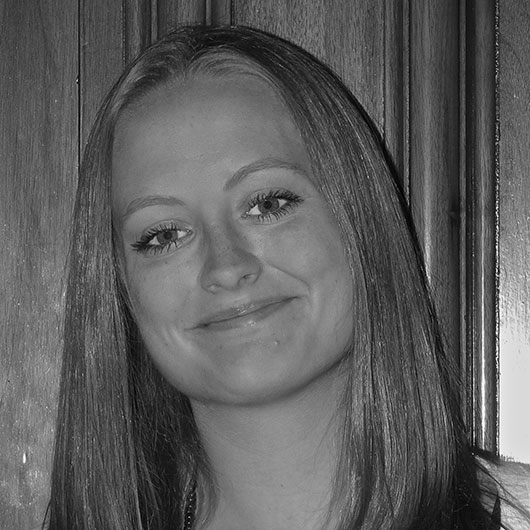 By Brienne Skees, Program Officer and VP of Research and Data Management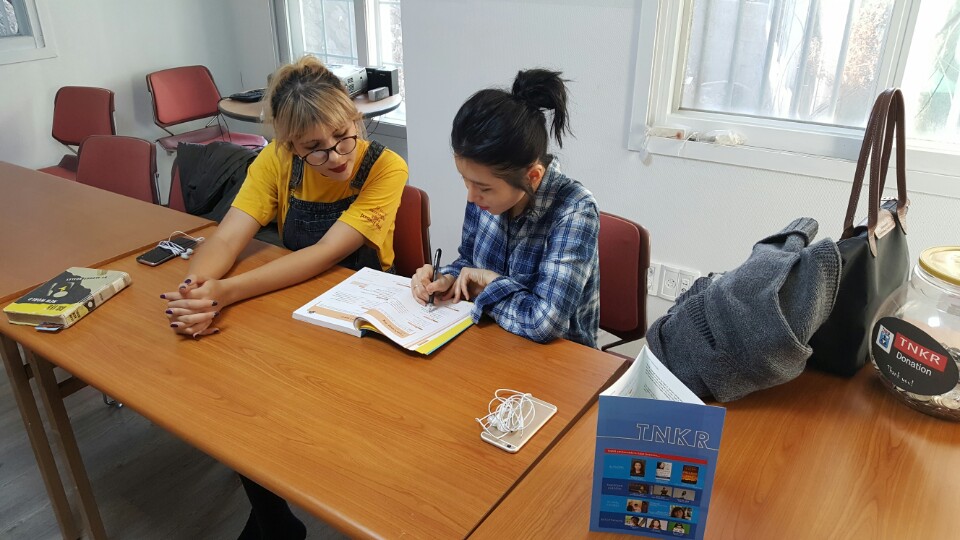 A student and tutor work together studying English
When North Korean refugees come to South Korea, they are often scared and alone. They don't know how or where to start their new life. They must continue to fly under the radar for fear of their families' safety back in North Korea, so even after their escape, they are not entirely free.
The two founders of Teach North Korean Refugees (TNKR), Eunkoo Lee and Casey Lartigue, Jr., met in late 2012, and both were deeply interested in the plight of North Korean refugees living in South Korea. They saw the obstacles that the refugees faced and recognized their need for support. After a lot of talk and collaboration, TNKR was created.
TNKR is a nonprofit organization located in Seoul, South Korea, dedicated to helping refugees adjust to living outside of North Korea. TNKR aims to assist North Korean refugees by providing them with free English learning opportunities. By learning to speak English, a world of possibilities opens up for them, and TNKR wants them to be able to access those opportunities with ease. Their mission is to empower North Korean refugees to find their own voice and path through education, advocacy, and support.
TNKR's program was built around a student-centered learning model, one that emphasizes student choice and self-accountability. By allowing the refugees to choose their own tutors and coaches, they hoped, and were correct, that the students would be more motivated to study, less likely to give up when the lessons get difficult, and to be partnered with the tutors whose teaching styles best suit them.
Since its establishment in 2013, the organization has provided free education to more than 260 refugees who are now building their own future in a free world.
On top of the English lessons TNKR provides, they also host a multitude of events, programs, and contests that help empower their students and build camaraderie and confidence.
Since October 2013, they have hosted and participated in more than 60 speech forums all over the world. North Korean refugees located globally can apply and then localized contests and forums are held. This provides a platform for students to utilize their English skills while also sharing some of their experiences with a global audience, therefore raising awareness about the problems in North Korea.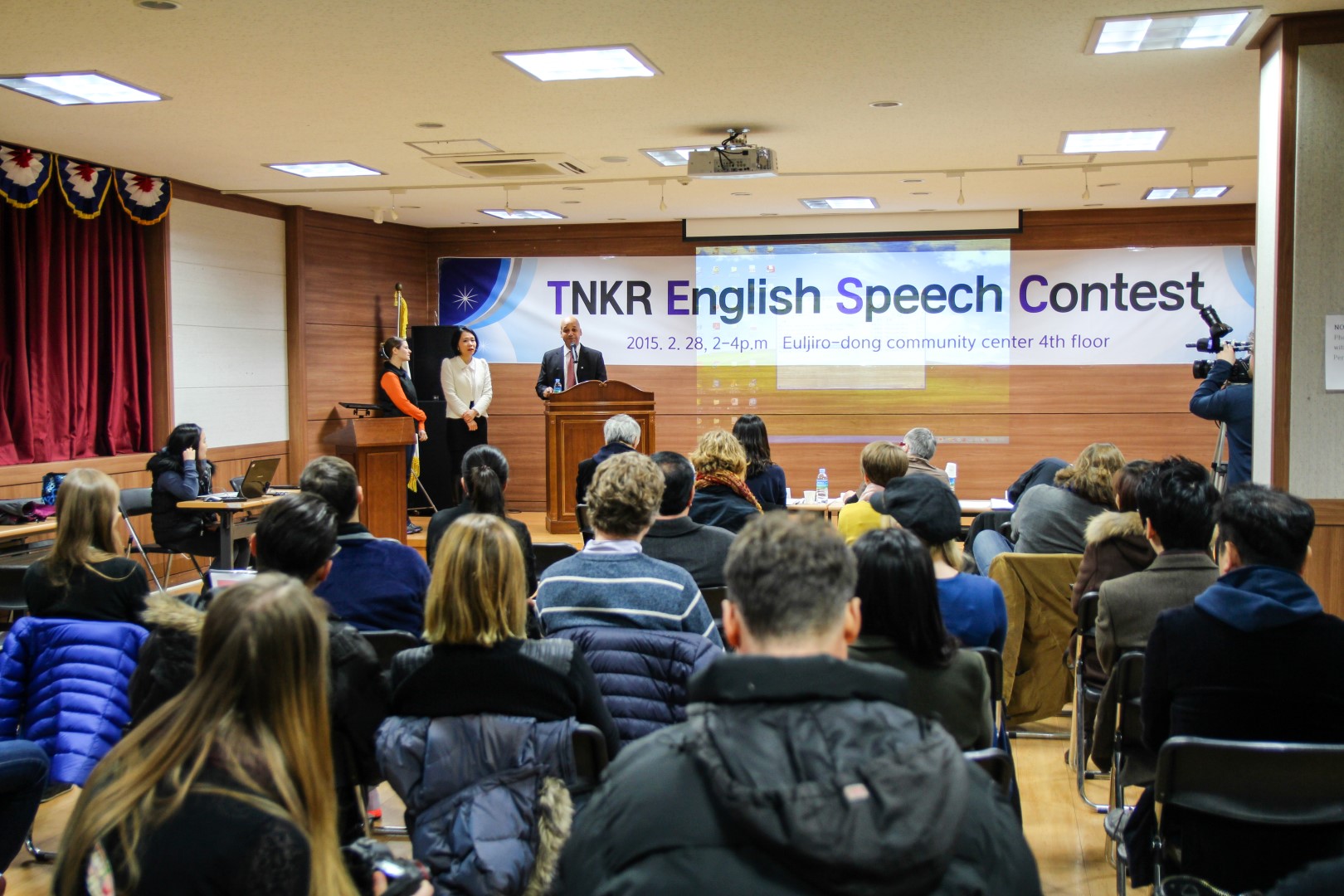 One of the many speech contests that TNKR hosted
In March 2016, they co-hosted the first International Volunteers Workshop in Seoul, an event focused on educating the public on the human rights violations occurring in North Korea and the ways in which volunteers can help refugees.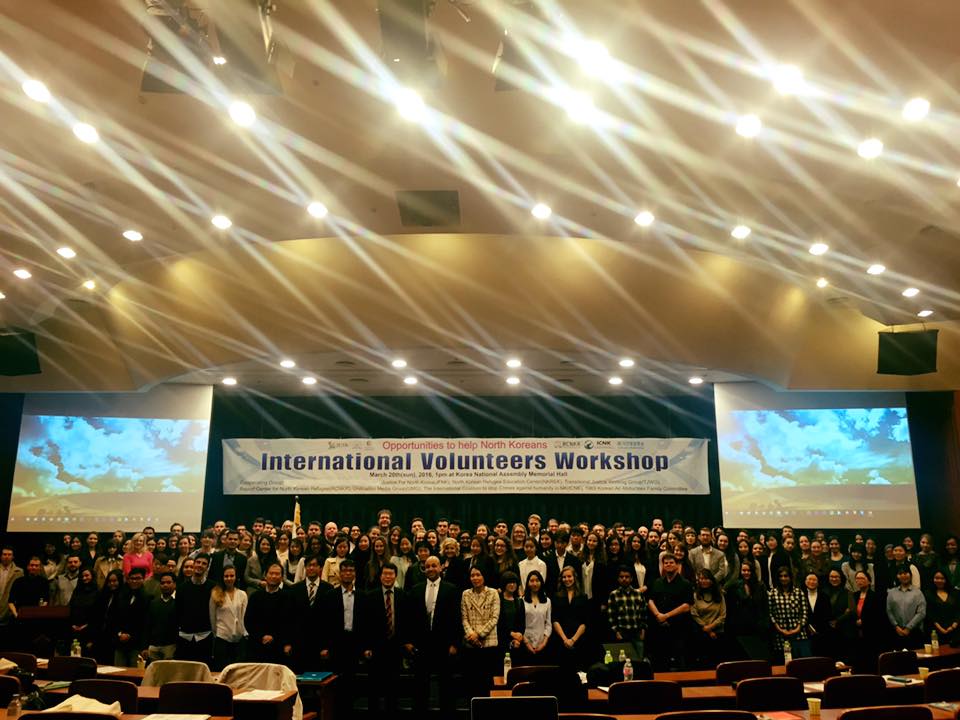 A photo from the International Volunteers Workshop
In July 2016, TNKR established the TNKR Global Education Center in Seoul in order to connect refugees with services geared towards aiding their transition to life outside of North Korea.
In the future, TNKR plans to partner with other organizations focused on North Korean refugee integration and help implement their programs in other countries, as well as developing new ideas on how to assist refugees in adjusting to life outside North Korea. They also look forward to the day when they can develop a program that helps refugees with jobs and scholarship opportunities. We at Skees Family Foundation look forward to working closely with them and seeing how they grow.
You can see a video of their impact here.
Photographs from TNKR Facebook Page.
LEARN more about TNKR's work to improve the lives of North Korean refugees here.
SHARE this story on Facebook and Twitter; see menu at top and bottom of page.
DONATE directly to TNKR here.
SUBSCRIBE! Like what you see? Click here to subscribe to Seeds of Hope!