A Tortured Choice in Famine: Which Child Lives?
Categorized as: Stories on September 11, 2011.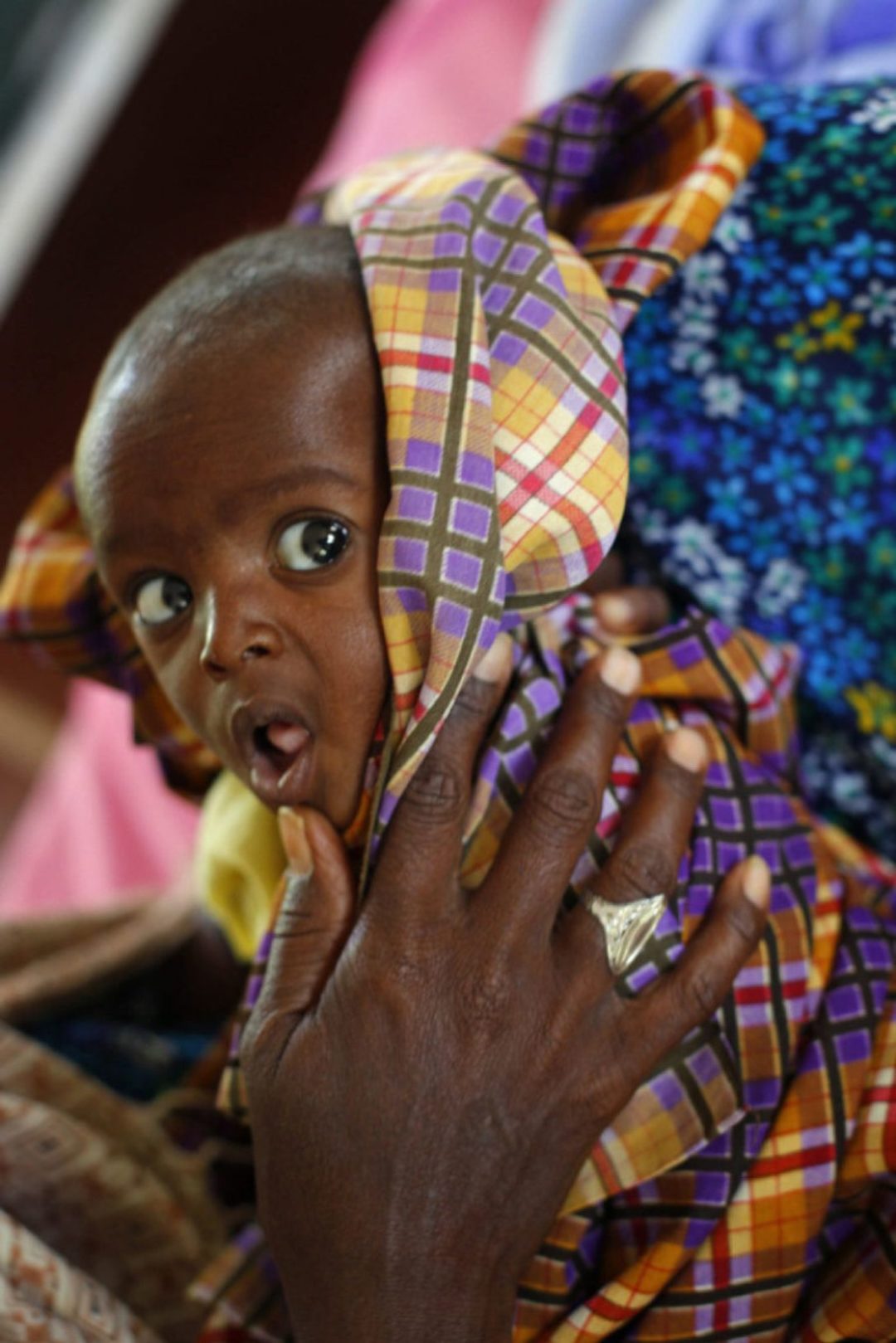 Hailed as a human-made famine, the severe drought in Somalia combined with terrorist blockage of aid, has 12 million East Africans starving this summer. Malkhadir Muhumed writes for AP on parents making heartbreaking choices no family should ever have to face.
The Associated Press
DADAAB, Kenya — Wardo Mohamud Yusuf walked for two weeks with her 1-year-old daughter on her back and her 4-year-old son at her side to flee Somalia's drought and famine. When the boy collapsed near the end of the journey, she poured some of the little water she had on his head to cool him, but he was unconscious and could not drink.
She asked other families traveling with them for help, but none stopped, fearful for their own survival.
Then the 29-year-old mother had to make a choice that no parent should have to make.
"Finally, I decided to leave him behind to his God on the road," Yusuf said days later in an interview at a teeming refugee camp in Dadaab, Kenya. "I am sure that he was alive, and that is my heartbreak."
Parents fleeing the devastating famine on foot — sometimes with as many as seven children in tow — are having to make unimaginably cruel choices: Which children have the best chance to survive when food and water run low? Who should be left behind?
"I have never faced such a dilemma in my life," Yusuf told The Associated Press. "Now I'm reliving the pain of abandoning my child. I wake up at night to think about him. I feel terrified whenever I see a son of his age."
If you have ever loved a child, you might feel like you cannot even face the pain of what's happening in Somalia and refugee camps in Eastern Kenya. The Skees family have struggled with unemployment and financial hardship, illness and anxiety; but we cannot fathom the pain of having to leave a child on the roadside in order to walk hours in the burning sun to rescue another.
Yet we believe in the collective power of caring: If we band together we can make a difference.
Check online for new lists of reputable orgranizations working on the ground right now in the area, but as of today, we see some good ideas in this list recommended by ABC News:
World Food Programme You can donate online to or you can make a $10 donation to the World Food Programme by texting AID to 27722.Charges will appear on your wireless bill, or be deducted from your prepaid balance. All purchases must be authorized by account holder. Message and Data Rates May Apply.
Edesia, one of the makers of Plumpy'nut®, a life-saving nutrient, has set up a donation page to allow people to specifically donate the product to children in Horn of Africa.
International Rescue Committee (IRC)
International Committee of the Red Cross (ICRC)
CARE
World Vision's Horn of Africa response
Save the Children You can donate online or text SURVIVE to 20222 to donate $10 (Standard message rates apply). Legal disclosure:www.savethechildren.org/legaldisclosure
UNHCR (United Nations High Commissioner for Refugees)
For complete coverage and information on how you can personally make a difference through the "Be the Change: Save a Life" initiative, go to SaveOne.net. "Be the Change: Save a Life" is supported in part by the Bill & Melinda Gates Foundation.
In honor of the children in our family, we are sending a $1,000 grant today to Save the Children to reach at least a few families; and we will continue our work to advance education, microenterprise, health, infrastructure, and peace until the ecosystems in our neighborhoods—locally and globally—cultivate thriving opportunity for all.
SUBSCRIBE! Like what you see? Click here to subscribe to Seeds of Hope!