African Tycoon Wants Education for All
Categorized as: Stories on March 24, 2011.
Photo courtesy of The School Fund.
Editor's Note: Wealthy farmer and Tanzanian native Fuad Abri puts his time, ideas, and contacts to work to achieve equal-access-education in his country and around the world. We had to know: What causes him to care so much?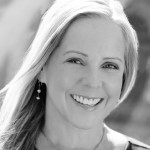 by Suzanne Skees, Founder and Board Chair
Iringa, Tanzania: It's late Monday evening and I am sitting at a small table with Fuad Abri, still trying to get the truth out of him. Successful beyond most Tanzanians' wildest dreams, this director of an 800-acre, 60-employee dairy farm will talk all evening about his company, ASAS, his family, and The School Fund. But he continues to sidestep the one question that has burned in my mind since I first hear about him: Why should he care about our kids?
Continue the story here.
You can help support students in 10 developing countries to attain secondary school: choose exactly whom to support, communicate directly with your student, and view online receipts for every dollar you donate. Maybe, like Fuad, you have power to offer beyond money; if so, The School Fund needs you as a vibrant part of our community. 
SUBSCRIBE! Like what you see? Click here to subscribe to Seeds of Hope!