A Taste of Africa in the Heart of America
Categorized as: Stories on February 13, 2013.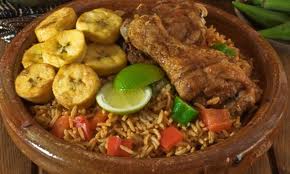 Photos courtesy of the Dayton International Peace Museum and Suzanne Skees.
Editor's Note: A small group gathers on a snowy winter's night to feast for peace.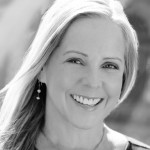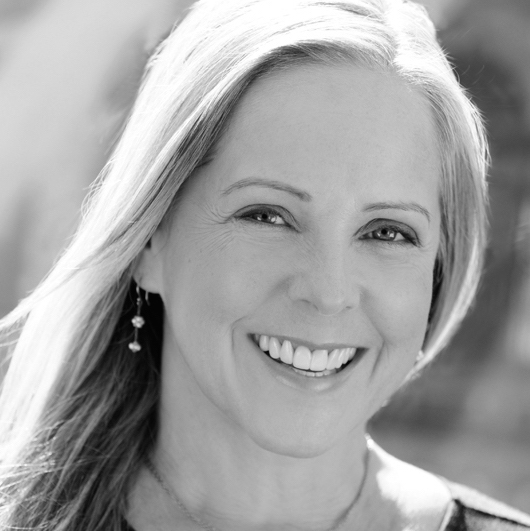 By Suzanne Skees
Dayton, OH: Drifts of snow embrace a gothic-revival Baptist church on a winter eventide in the heart of downtown Dayton. A bitter wind cuts through coats as folks navigate from the parking lot into doors flung open to welcome them . . . to Africa. For just one evening, 90 people will embark on a virtual visit to Liberia, a West African coastal nation the size of Ohio with one-third its population (3.9 million). We've come to learn about "Peacemakers: The Women of Liberia," feast on authentic Liberian cuisine, and raise funds for peace.
The Dayton International Peace Museum believes you can coax people to peace with succulent food, colorful art, and engaging stories. This nonprofit, nonpartisan, all-volunteer organization—one of four museums dedicated to peace in the U.S., compared with 400 dedicated to war—abides in a stately 1876 National Historic Register home around the corner from the Baptist Church where tonight's fundraiser takes place.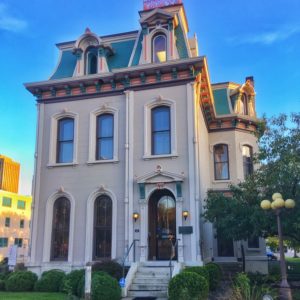 The 1876 Italianate building that houses the Dayton International Peace Museum.
Inspired by the 1995 Dayton Peace Accords, the museum partners with community organizations to reduce youth and neighborhood violence through mediation and meditation trainings; conducts workshops on global social justice issues; links people to regional and online courses in Buddhism, peace studies, and interfaith conflict resolution (U.S. Institute for Peace); and runs exhibits on the work of Nobel Peace Prize winners, history of war and peace, interfaith study and dialogue, and stories from survivors and activists about peace. They also offer children's summer peace camps, an interactive Children's Room, a hand-painted, colorful "PeaceMobile" exhibit that travels to churches and schools, and a library with 1,400 books on peace.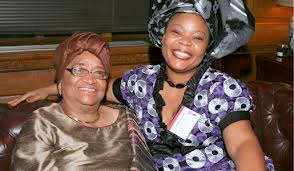 Liberian civil-war liberator Leymah Gbowee (R) and current President Ellen Johnson Sirleaf (L), elected 2005
Everyone knows, sooner or later, one has to pay for peace—with money and time. While Washington continues to drone on in debates over budget balance between social programs and military security, this group of activists and friends in Dayton spends a cold winter's night browsing placards on the history of former-slave-colonized Liberia. We talk about Liberia's recent 14-year civil war (resulting in 200,000 deaths) and ways that women have brought their nation back to peace—from activist Leymah Gbowee, who led the Liberian women's peace movement that ended the civil war in 2003, to Africa's first female president, Ellen Johnson Sirleaf (2011 co-Nobel prizewinners).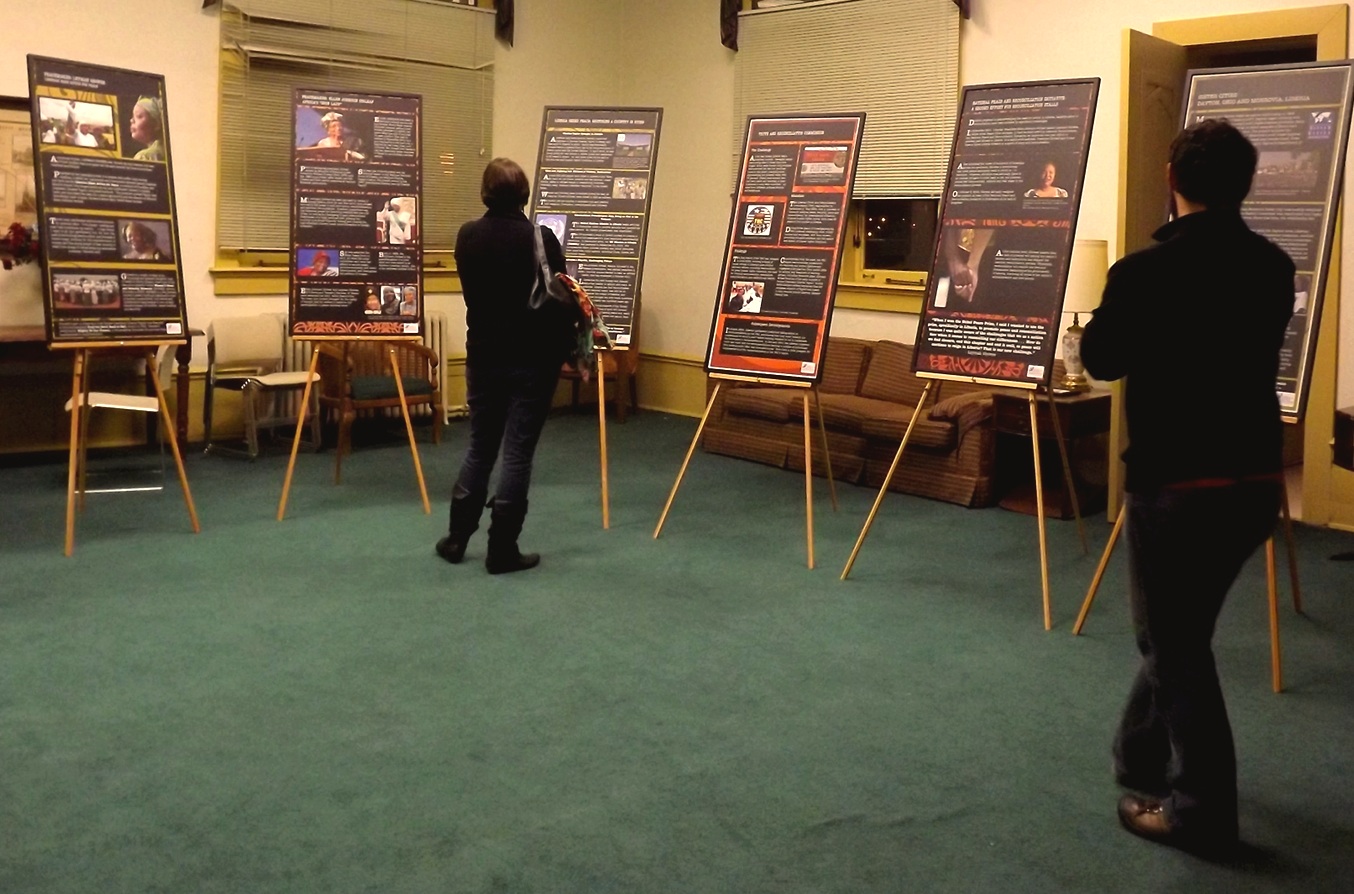 Exhibit on women peacemakers in Liberia
"The more you learn about Liberia, the more you become interested in this fascinating little country," exclaims exhibition committee volunteer Chris Saunders. Settled in the mid-19th-century by freed slaves, Liberia has become a frontrunner in women's rights, multicultural unity (first indigenous immigrants mixed with later arriving Americo-Liberian ex-slaves), and democratic government (modeled on the U.S.).
Victimized by foreign miners wanting "blood diamonds" and still recovering from its 1989-2003 civil war, however, this post-conflict nation remains one of the world's poorest countries with 80% of the population below the poverty line, 61% adult literacy rates, and nearly 80% vulnerable or unemployed today.

Clifton and Abby Flemister, Liberian peace activists
Liberians Clifton (born in Tennessee) and Rev. Abby Flemister, an electronics engineer and Episcopal minister who immigrated to Ohio during the civil war, talk about life in Liberia. "I now bestow upon all of you, honorary citizenship for the evening," chuckles Abby as she takes the podium. She's as comfortable as any minister, addressing the crowd as though she's known us all her life. She wears a dove pinned to her lapel. "Liberia means liberty," she says. "Inland from the Atlantic Coast, we have lovely swamplands that are also breeding grounds for mosquitoes—malaria is the leading cause of death." She traces the terrain from coastal lagoons to inland grassy plateau; the weather from "six months of pounding rain to six months of very hot dry season."
Her husband then outlines Liberia's history from its first immigrants who came across the border from Mali, to later settlers who'd escaped or been "freed" from slavery in the U.S. Clifton, who fled Liberia for his safety, says the civil war "stunned everyone, because Liberians are the most peaceful people in the world. Actually," he tilts his head, "it was outsiders who wanted to mine diamonds—they started the war . . . It was Liberian men who started the war," Clifton asserts, "and the women ended it. Now, men defer to women over there. The women say, 'You men made a mess of things, and we're not going to let that happen again.'"
To transmute war into peace, President Sirleaf launched a Truth and Reconciliation Commission (similar to South Africa's TRC), and the Liberian Interfaith Council of Christians and Muslims—"the closest thing we have to a Desmond Tutu"—brought people together. "Now, when we go back to visit, it's amazing how much construction is happening everywhere," Clifton adds.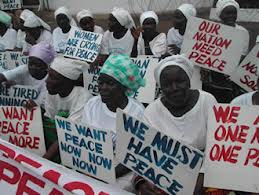 Women of Liberia demonstrating for peace
The couple maintain close ties with their homeland, where Abby directs Partners-in-Ministry-in-Liberia, which supports Liberian students from kindergarten through college. "What peace is all about," Abby purports, "is to live it every day in our relationships."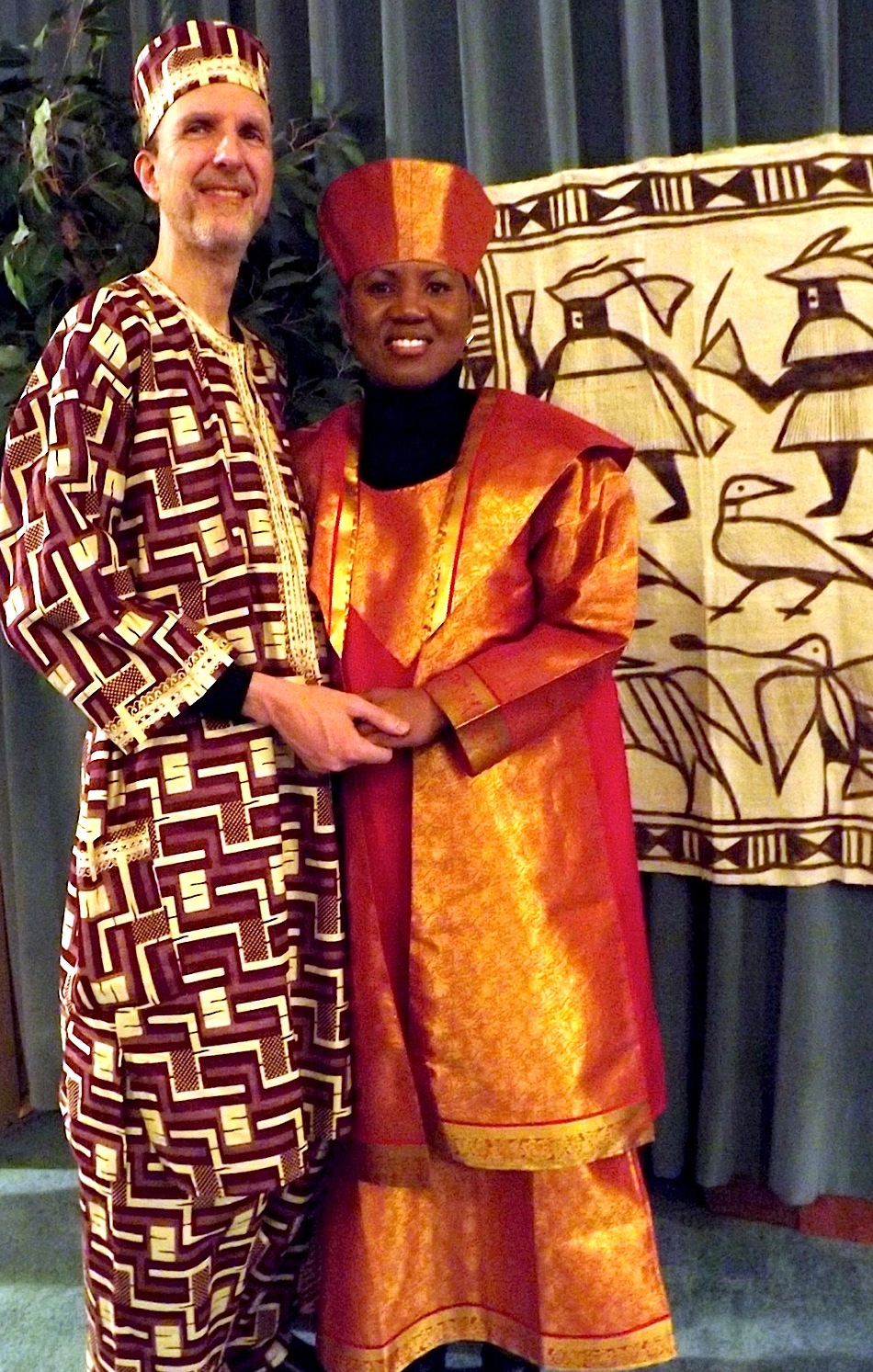 Guests Mark and Uohna in traditional Liberian attire
Abby really gets our attention when she starts talking about the country's cuisine. As aromas float over tables full of hungry guests, she talks about what we're about to eat: chicken and shrimp gumbo, rice bread, fried plantains, palava (greens) stew, fruit salad, sweet-potato pone, and coconut candy. "Rice is the number one staple of a Liberian diet," Abby laughs. "People can eat fruit and meat and anything else, all day, and if they haven't had rice they'll say they haven't eaten yet that day."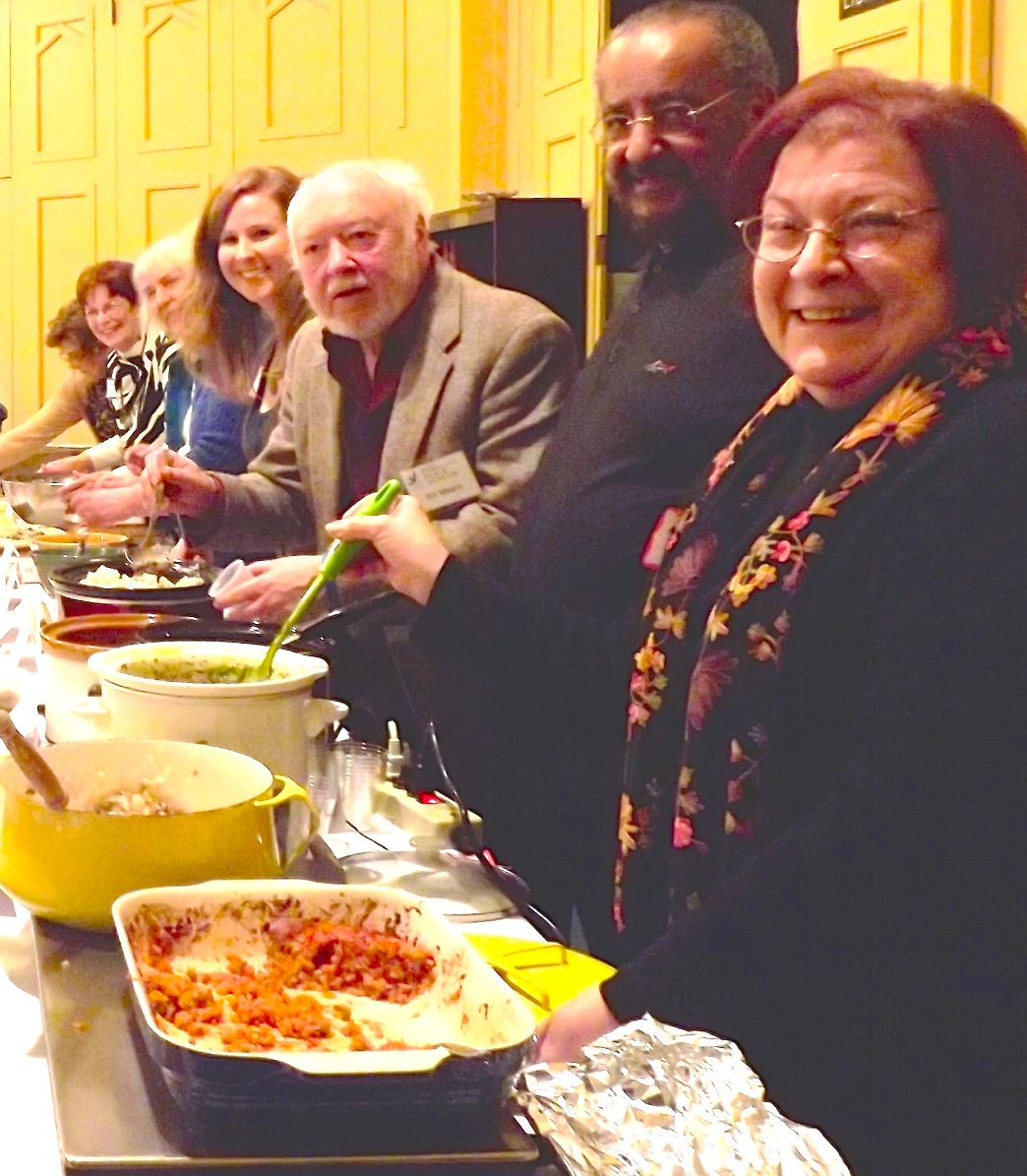 Volunteers serve up an African feast  
Finally, we feast. Three generations of our family taste foods so flavorful we all return for seconds. Tori, our 15-year-old sophomore from Kentucky, gets her picture taken with Abby and Clifton, with a smile of hope that she can travel to Africa someday.
We've been family friends with the museum since its 2005 launch, because one core value that all 30 of us, divergent in our geographies and lifestyles, share is peace. The first-generation grandparents, who live in Dayton, have donated small fortunes of money and time to the nonprofit. Hugh built bookcases for their library and a custom screen door to fit the 15-foot arched front door. He's the smiling Saturday receptionist at the front desk who offers you a brochure but doesn't demand any payment, unless you want to give a donation of your own free will. Jasmine and Hugh attend most of the museum events and fundraisers, where Jasmine's become famous for the homemade iced brownies she always brings.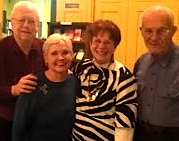 (L to R): Hugh and Jasmine Skees with Christine and Ralph Dull, founders of the peace museum. 
Chris and Ralph Dull, founders of the museum, have worked far into their retirement years to build educational programs and exhibits for peace. They launched a successful capital campaign, spearheaded by 90-year-old volunteer Charlotte Paugh, in 2012 to secure the deed to their building and apply for state grants to make the museum more wheelchair-accessible and ecofriendly. They talk about retiring someday, and let their strong corps of volunteers take over. Meanwhile, they're having the time of their lives, feasting on peace.
The exhibit "Peacemakers: The Women of Liberia" runs through the end of February. Up next: "Faces of Iran"; also this year: "Citizen Diplomacy" using Russia as an example; the Peace Corps; Gun Violence; and Dayton Immigrant Communities.
LEARN more about the work of the Dayton International Peace Museum here.
SHARE this story with your networks; see menu at top of page.
DONATE directly to peace here.
SUBSCRIBE! Like what you see? Click here to subscribe to Seeds of Hope!