Board
Lisa Intrieri Caputo

Lisa grew up in one close-knit large family and then married into another. She stayed close to home in the San Jose area, attending law school at Santa Clara University and becoming a partner at Ferrari Ottoboni Caputo and Wunderling, where she specializes in family finance, tax planning, and charitable gifting. Lisa speaks frequently in her community on estate and tax planning, publishes legal treatises, and presented a paper before the United States Senate Finance Committee and Treasury Department in Washington D.C. regarding the proposed Generation-Skipping Transfer Tax Regulations. Having helped the Skees Family Foundation incorporate in 2004, Lisa has served as legal support and founding board member since that time. She and her husband Paul built their dream home, a Tuscan oasis away from two legal careers, overlooking the city and spend more time than one might imagine just playing at home with their two young children, Nicole and Joey.
Hugh Benedict Skees
The ninth of eleven children born on a 115-acre farm in Kentucky, Hugh played pretend with friends, went fishing, and escaped to the swimming hole down at the creek whenever he could, in-between chores. The family raised hogs and cattle, and grew corn, wheat, and tobacco. They all worked hard, particularly during the Depression. The rest of the family remained in Kentucky, but Hugh craved an independent life. "I wanted to make my own decisions," he says, "and for that, I knew I needed an education." He was accepted into St. Louis University and scraped through college, struggling academically and working a string of jobs. Earning a BS in chemistry just after the Korean War, Hugh was promptly drafted into the Army for two years as a medical specialist. Returning home, he married Jasmine and launched simultaneously their family of seven children, his master's in organic chemistry, and his 40-year career in specialty chemicals and printed paper products. Being a father "gave purpose to my life," and Hugh was home for dinner every night at 6:00. Always passionate about world politics, Hugh led discussions on current events at the dinner table, watched the news together, and helped the kids with homework, baths, and bedtime.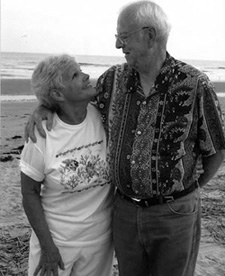 From his overstuffed workshop in the basement, Hugh tinkered with home improvements and woodcrafting — hobbies he continues to this day. He cultivated a large vegetable garden and volunteered at church. Upon "retirement," Hugh got to work shuttling seniors, building homes with Habitat for Humanity, and hosting the front desk at the Dayton International Peace Museum. These days, Hugh balances contentment with productivity. He brings a deep drive for social justice and equality for all to his volunteer service as a board director for the Skees Family Foundation.
Jasmine Panchot Skees
Jasmine spent her childhood in Creek Nation country—Okmulgee, Oklahoma, the tenth of thirteen children. She played piano and read voraciously, graduating as valedictorian of her class. She had one year of college majoring in commercial art. Moving north to live with two of her sisters in St. Louis, Missouri, Jasmine landed a solid job as secretary at St. Louis University, working for the chair of the math department. Destiny intervened one day when a statistics student named Hugh walked by to get a calculator — and fell in love with the woman behind the desk. They married when she was 21, living in St. Louis and Chicago and settling in Dayton, Ohio, where the couple still resides today. Jasmine devoted her life to caring for their seven children, but she always found time to volunteer at church and in her community. Later she worked as a hospital unit secretary and began to train for the next decades of her career of pure service, volunteering in pre-surgery, hospice, and grief counseling; women's prison ministry and homeless shelters; and the Dayton International Peace Museum.
Combining her crochet skills with her creative impulse, Jasmine invented a "ministry of prayer shawls" for locals in medical or personal crisis. Meanwhile, Jasmine has taken many college classes in history and cultures, spirituality and politics. As a volunteer board director, Jasmine spearheads pragmatic projects such as a laundromat business and a children's center kitchen remodel. She weaves her social, spiritual, and political passions into an active schedule and serves as a mentor to local friends in need. She is known far and wide as a "hugger."
Suzanne Skees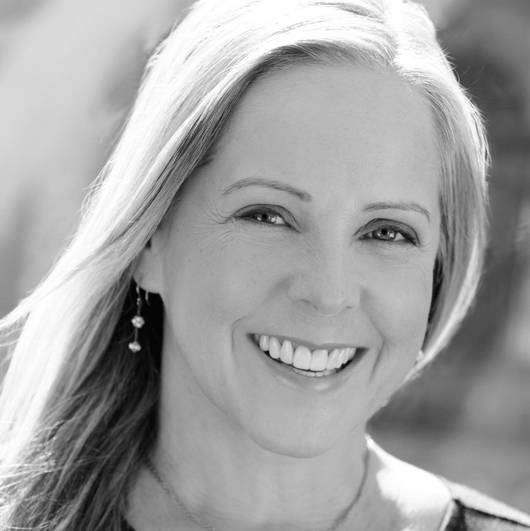 Suzanne, the fifth of seven children with three sons of her own, can trace many of her life's blessings back to family: her parents' legacy of lifelong "philanthropy of the hands," deep lessons in real love experienced in her own parenting, and the joy of multigenerational friendships across a diverse extended family.
Her studies in English literature prepared her for a career editing and writing articles and books; and her studies in international theology convinced her of the oneness of all beings. She launched the Skees Family Foundation in 2004 to honor all past and future generations of her own family, and to conjoin their destiny with that of the world's most destitute families.  Suzanne serves as foundation director and board chair.
Gregory W. Snow, CPA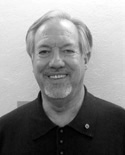 Greg received his professional education on the East Coast and most of his professional experience on the West Coast. Growing up in a family that owned an accounting and tax practice, it's no wonder Greg became a CPA.
Currently serving as Managing Partner of Snow, Bittleston & Company CPAs, LLP in Los Gatos, California, he also serves on several Boards of Directors representing Private Foundations, Public Charities and For-Profit Corporations. Greg enthusiastically brings this training and experience to the Board of the Skees Family Foundation, formerly as a founding Board member and now as a trusted advisor.